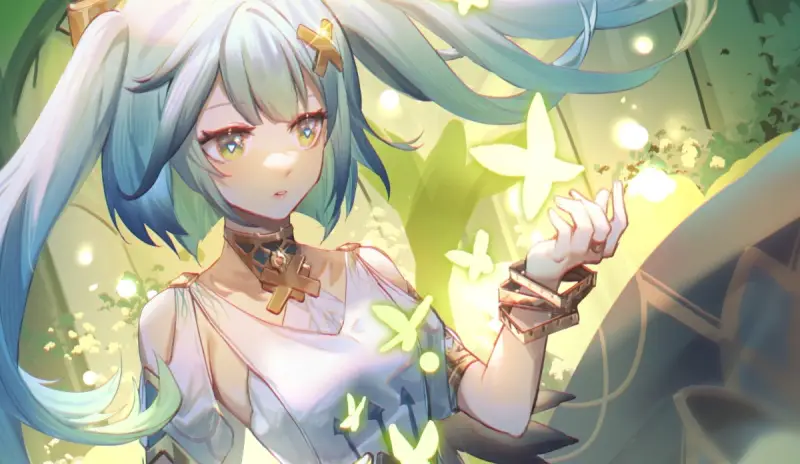 In Genshin Impact, Faruzan is a 4-star Anemo-elemental character who wields a bow in battle. In a squad, she can play the role of a support or even a main damage dealer under certain conditions. In this guide, you'll learn about her best builds, weapons, artifacts, and teams.
Note: The Explorer has not been officially released yet, so the data presented here is based on information received as part of the beta testing . If necessary, we will update the guide when the heroine appears in the game. In addition, in Update 3.3, her banner will be launched with an increased drop rate.
Main features of Faruzan
How to get Faruzan
In the first phase of update 3.3, this heroine will appear in a banner, which will allow you to get her with a high probability using Prayers. At the same time, developers often hold events in which they give 4-star heroes for free. If Faruzan is added to such an event, then we will definitely tell about it.
Faruzan's stats progression
The table below shows how the basic parameters of a character change as they level up.
th>
< /table>
Advantages and disadvantages of Faruzan
Thanks to her unique abilities, she can significantly strengthen Anemo damage dealers and, under special conditions, deal great elemental damage to groups of enemies. Its advantages should also include:
Able to control the crowd with the help of charged shots (pull enemies into one point and inflict Anemo damage) when using an elemental skill that has a small cooldown.
The explosion of the elements not only lowers the resistance of opponents to Anemo, but also gives a significant bonus to Anemo damage, so the heroine is perfect for buffing Anemo damage dealers (or herself, if you make her a main-DD).
Can deal Anemo out of field damage, making it easier to scatter elements on enemies and create massive elemental reactions.
With the Lost Wisdom of the Seven Caves passive talent unlocked, Faruzan's attack power value is greatly increased. At the same time, this parameter increases along with its elevation, which simplifies the build settings.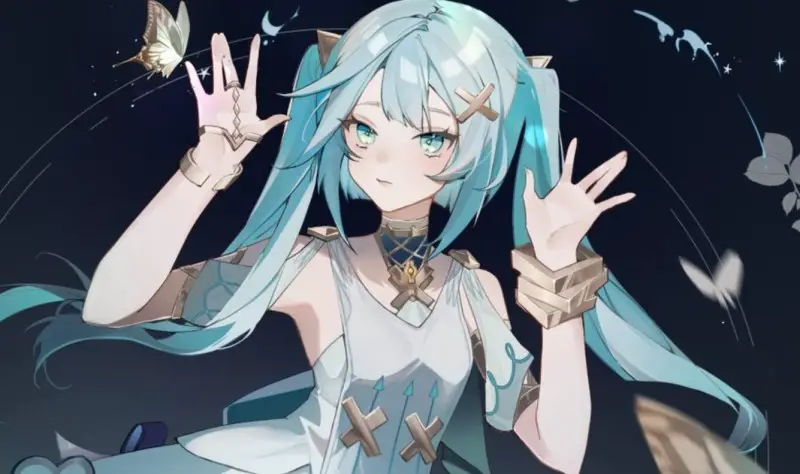 However, there were some disadvantages, namely:
Relatively low basic attack, which makes it difficult to use it as a main DPS.
Relatively low health and defense stats, so if she's going to be on the battlefield a lot, she'll need a healer or shielder.
The bonuses she gives are mainly useful only for Anemo damage dealers, which limits the selection of a team for her.
The explosion of the elements consumes 80 units of energy, so the heroine may need a battery. In addition, the cooldown of the ult is 20 seconds, and it lasts only 12 seconds (partially offset by the 2nd constellation).
Faruzan's abilities
When performing a normal attack "Parthian Shot", the heroine fires up to 4 quick shots, and when charged, an aimed shot with increased Anemo damage (when fully charged). When attacking while jumping, she fires multiple arrows in the air and deals area damage when she lands.
Using the Nasamjnin Wind Realm elemental skill, the archer deals Anemo damage in a small area and creates the Storm Manifestation effect (lasts 18 seconds). If you execute a charged shot while it is present, a hurricane arrow will appear, which, if it hits enemies, will deal Anemo damage to them and create a funnel that attracts nearby objects and deals additional elemental damage (considers as E-shki damage).
The storm manifestation will immediately disappear, so it will reappearance, you will need to use the skill again, the cooldown of which is only 6 seconds.
After casting Hidden Paths of the Winds, Faruzan creates a Dazzling Polyhedron that travels along a path in the shape of a triangle and emits storm waves that reach one side of the geometric shape. These waves deal Anemo damage in an area, as well as reduce enemy resistance to Anemo (by 30%) and increase damage from this element (by 18% ~ 42.75%) for the active character (Gift of Prayer Wind).
< video controls autoplay loop muted playsinline>
You can't help but look at the archer's very useful passive talents (so we highly recommend you exalt her):
Tomes light the way – 20-hour expeditions to Sumeru are rewarded by 25%.
Rushing Stream – When an elemental skill is activated, the next Aimed Shot is charged by 60 % faster than normal, and the enemies hit by it have their resistance to Anemo reduced by 30%.
Lost Wisdom of the Seven Caves – Characters affected by the elemental Faruzan explosion and dealing damage to Anemo with abilities, as well as simple, heavy and falling blows, are endowed with the Aegis of the hurricanes. This effect increases this damage by 32% of the archer's base attack and can occur once every 0.8 seconds. The bonus disappears after it is used once or after the Gift of Prayer Wind expires.
Faruzan Constellations
To open them, you will need character luck, obtained by dropping copies of a fighter during Prayers, that is, this process is completely random. However, the chance of getting 4-star heroes is much higher than 5-star ones, so you can try to open most of the constellations.
The most useful in this case are C2, C4 and C6. The first increases the duration of the ult, allowing the characters to be under its effect almost constantly, the second partially solves the problem with a lack of energy, and the third significantly increases the overall damage of an active character who is under the influence of an elemental explosion. Below are descriptions of all the constellations.
Truth by any means – after activating an elemental skill, the heroine will be able to fire up to two hurricane arrows with a single fully charged shot.
Ecstatic Mind – increases the duration of the elemental explosion for 6 seconds.
Walking in the Spirit Garden increases your elemental skill level by three. Max level: 15th.
Divine Awareness – if the funnel hits one enemy, then it will restore the heroine 2 units of energy. Each subsequent hit enemy will restore 0.5 units of energy to her. In total, the vortex can restore up to 4 units of energy at a time.
A wonderful world of reflection – the level of the explosion of the elements increases by three. Max level: 15th.
Brave Path of Truth – Active units under the effect of Gift of Prayer Wind's ult have their critical damage increased by 40% when they deal Anemo damage. At the same time, a funnel will be created every 3 seconds.
How to play as Faruzan
The best role for this heroine is a support character, which is fully revealed only if there is an Anemo damageer in the squad. Her main goal will be to increase his elemental damage. The gameplay for it will be as simple and clear as possible:
At the beginning, you activate the abilities of other supports and sub-DDs, buffing damage or dealing elemental damage outside the field.
Then use Faruzan's elemental skill and shoot a charged arrow at enemies to gather them in one place and get energy particles. During the duration of the ult, it will not work to make aimed shots, since most Anemo damage dealers are hyper carries, that is, they must be on the battlefield most of the time.
Next, use the explosion of the elements and immediately switch to Anemo main-DD to deal maximum damage to enemies.
When Faruzan's elemental explosion ends, wait for it to recharge and repeat the process.
If you don't have any other Anemo damage dealers and you've only recently started playing Genshin Impact, then you might as well try turning this archer into your main DPS. True, she will deal damage not with ordinary attacks, but with her abilities and partially charged shots. The rotation will change slightly:
In the beginning, activate the abilities of supports and sub-DD, buffing damage or dealing elemental damage outside the field.
Immediately switch to Faruzan and use it elemental explosion to increase your Anemo damage.
Use your elemental skill and fire an aimed shot to create a crater and deal damage to Anemo. Next, continue to shoot charged arrows, remembering to use the skill as soon as its cooldown occurs. In one action of the ult, you can use the E-shka twice (or three times with the 2nd constellation open).
When the Faruzan elemental explosion ends, wait for it to recharge, accumulating energy, and then repeat the above procedure.
Let's add that during the action of the ult, you can not wait for the cooldown of Faruzan's skill and switch to sub-DD, activating their skills or elemental explosions.
Best Faruzan Builds
Best Weapons
Since a support's entire build will revolve around a costly elemental explosion, we highly recommend that you choose an Energy Recovery weapon that provides additional buffs to the team. The table below shows the most interesting options. We've also added a couple of bows that will suit a damage dealer.
| Level | Basic HP | Basic attack | Basic Defense | Attack Bonus | Crit Chance Hits | Crit. damage |
| --- | --- | --- | --- | --- | --- | --- |
| 1 | 802 | 16 | 53 | 0% | 5% | 50% |
| 20 | 2061 | 42 | 135 | 0% | 5% | 50% |
| 40 | 3985 | 82 | 262 | 6% | 5% | 50% |
| 60 | 6305 | 129 | 414 | 12% | 5% | 50% |
| 80 | 8481 | 174 | 556 | 18% | 5% | 50% |
| 90 | 9570 | 196 | 627 | 24% | 5% | 50% |
Name and rarity
Stats ( level 1-90)
Passive

Elegy of Doom (5-Star)

12%~55.1% Energy Regen

Basic Attack : 46~608

Increases Elemental Mastery by 60. Hitting an enemy with an elemental skill or elemental blast generates a talisman of memories. If you receive 4 talismans, they are reset, causing the effect of Farewell Hymn, increasing the elemental mastery of all team members by 100 points and attack by 20%. Talismans only start reappearing after 20 seconds. A great bow for a support, providing him with enough energy to perform an ult at the end of the cooldown, buffing the squad (especially when playing from reactions), and increasing the effectiveness of the Lost Wisdom of the Seven Caverns passive due to its high base attack.

Skywing (5-star)

< /td>

Crit Chance: 4.8%~22.1%

Basic Attack: 48~674

Increases critical damage by 20%~40%. On a successful hit, there is a 60%~100% chance to deal 125% physical damage in a small radius. The effect occurs every 4~2 seconds. Faruzan will do as a main damage dealer, giving her much-needed crits. At the same time, it can also strengthen the support, as it has the highest basic attack among all other bows.

Polar Star (5-star)

Crit Chance: 7.2 %~33.1%

Basic attack: 46~608

Increases elemental skill and elemental explosion damage by 12%. When any attacks (except falling strike) hit an enemy, a level 1 Star of the Arctic Night effect appears, lasting 12 seconds. At 1-4 levels. effect, attack power is increased by 10-48 percent. Levels created by different attacks exist independently of each other. Another great bow for Faruzan as a main damage dealer, increasing her crits, as well as buffing her ult and skill (recall that it is with her abilities that she will deal the main damage to enemies). With charged shots, you can level up the Star of the Polar Night fairly quickly.

Ceremonial Bow (4-star)

Energy regen: 6.7% ~30.6%

Basic Attack: 44~565

When hit by an elemental skill, it has a 40% chance to immediately restore its cooldown. The effect occurs once every half a minute. When leveled, it will allow you to use the "Intertwined Thread of Life" five times in 30 seconds. Gives the right amount of energy to use the ult at the end of the cooldown, has a good basic attack and allows you to use the elemental skill more often, and, consequently, enhanced charged shots. Suitable not only for support, but also for main-DD.

Fade Twilight (4-Star)

Energy Regen: 6.7%~30.6%

< p>Basic Attack: 44~565

The bow has three states: Dusk, Mist, and Dawn, which increase damage dealt by 6, 10, and 14 percent, respectively. To change the mode you need to hit the enemies. The state changes no more than once every 7 seconds. Gives the right amount of energy to use the ult at the end of the cooldown, has a good basic attack and increases the damage from the explosion of the elements, even if the heroine is not on the battlefield. It can also be given to both a support and a main-DD. True, it could only be obtained during the patch 2.7 event.

Wither (4-star)

Power regen: 10%~45.9%

Basic attack: 42~510

When using an elemental skill, all successful attacks deal area damage equal to 80%~160% of the character's ATK. The effect disappears after 3 shots or 15 seconds. It occurs once every twelve seconds and deals damage no more than once every two seconds. Provides energy, increases attack power well, and gives you the ability to increase your own damage. You can also get this bow for free by fishing in Sumeru.

Favonia Warbow (4-star)

Energy Regen: 13.3 %~61.3%

Basic Attack: 41~454

Critical hits have a 60% chance to generate elemental particles that restore 6 energy. The effect occurs every 12 seconds. A very useful bow for a support, thanks to which he stops thinking about a possible lack of energy. It will be enough not only for Faruzan, but for other members of the team. True, in order to unlock the full potential of the weapon, it is necessary that the chance of crit. the heroine had at least 50% hits. The disadvantages include low basic attack.

Hunter in the Dark (4 stars)

Attack Damage: 6%~27.6%

Basic Attack: 44~565

Increases a hero's damage when he is not on the battlefield, by 2%~4% per second. Maximum damage can be increased by 20%~40%. When the character becomes active, damage is reduced by 4%~8% per second. Significantly increases Faruzan's attack power, increasing the effectiveness of her passive, and therefore the explosion of the elements. Plus, the Anemo damage dealt by the Dazzling Polyhedron increases if the heroine is not on the battlefield.

Stringless (4-Star)

Elemental Mastery: 36~165

< p>Basic Attack: 42~510

Increases damage from elemental skills and elemental explosions by 24%. A good option for a main DD that plays from reactions, as the bow will greatly strengthen them due to the increase in MC. The heroine will also increase the damage from the skill and ult. True, you will have to squeeze out more than 220% energy recovery from artifacts.
Best artifacts
The best option for Faruzan will be the "Ceremony of the Ancient Nobles": 2 parts – increase the damage from the explosion of the elements by 20%; 4 parts – using the ultimate increases the attack power of all team members by 20% for 12 seconds. The effect does not stack. Can be obtained from the Clear Water dungeon and mountain cave. It will not only boost the heroine's ult, but also buff allies immediately after using it.
When energy is low, we advise you to take the "Emblem of Sundered Fate": 2 parts – increase the speed of energy regeneration by 20%; 4 pieces – Elemental explosion damage is increased by an amount equal to 25% of your Energy Regeneration. The maximum bonus can be increased up to 75%. Dropped from the Maple Hall dungeon.
In light game, you can give her the Exiled set: 2 parts – increase the speed of energy regeneration by 20%; 4 pieces – Casting your ultimate restores 2 energy to all team members (excluding the target hero) every 2 seconds for 6 seconds. The bonus does not stack. Dropped by elite bosses.
If you plan to use Faruzan as your main damage dealer, then we recommend that you collect a full set of "Emerald Shadow": 2 parts – increase Anemo's damage bonus by 15%; 4 pieces – Increases Dispel damage by 60%. If Dispel interacts with another element, reduces enemies' resistance to it by 40% for 10 seconds. Dropped from the Valley of Memories dungeon.
As for the main characteristics of artifacts, take the hourglass for energy recovery (or attack power for main-DD), the goblet (bowl) for Anemo damage bonus, and the crown (hat) for critical hit chance/critical damage in a ratio of 1 to 2. Among the additional parameters, priority should be given to energy recovery, crits and ATK.
The best commands for Faruzan
As we have already noted above, as a support, she is perfect for strengthening any Anemo damage dealers (although there are not very many of them in the game now). If you plan to use her as a main damage dealer, you can combine her with a sub damage dealer and supports to help create the reactions that Faruzan will dispel. The table below shows all the optimal units.
Primary DPS
Secondary DPS
Secondary DPS/Support
Support

Wanderer< /p>

Xing Qiu (Ye Lan, Rosaria, Raiden, Yae Miko)

< p>

Faruzan

Bennett

Wanderer

Xiang Ling

Faruzan

Layla (Diona, Kuki Shinobu)

Wanderer

Shen He

Faruzan

Kokomi< /p>

Wanderer

Fischl

Faruzan

Bennett (Kuki Shinobu)

Xiao

Albedo

Faruzan

Zhong Li

Xiao

Faruzan

Bennett

Zhong Li

Xiao

Ye Lan (Xiang Ling)< /p>

Faruzan

Bennett

Heizo

Xing Qiu (Ye Lan)

Xiang Ling

Faruzan

Heizo

Fischl

Faruzan

Kokomi

Heizo

Fischl

Xing Qiu

Faruzan< /p>

Faruzan

Layla

Kokomi

Genie

Faruzan

Xing Qiu

Xiang Ling

Bennet
Leveling Faruzan
How to improve skills
Get ready to start collecting a wide variety of materials, which are listed below.
Teachings, instructions, and philosophies about the "Instructions" – obtained on Mondays, Thursdays, and Sundays in the Tower of Ignorance dungeon.
Faded, Banded, and Goldweave Red Silk – Dropped by deserters, purchasable with Stardust, and crafted with Alchemy.
Puppet Strings – Dropped by the weekly boss Seki no Kami.
Crown of Insight – can be obtained during events, as well as by leveling the Sacred Sakura, the Tree of Permafrost and the Tree of Dreams.
As for the order of leveling abilities, first of all, increase her elemental explosion to the maximum, since it is around it that the entire support build will be built. Then you can upgrade the elemental skill to level 6. Main-DD should fully upgrade E-shku, as he will often use it. Normal attacks can't be upgraded.
How to level up a character
You have to find many different resources, the names and methods of obtaining which are listed below.
First Ascension (level 20; 20,000 mora) – 1 shard of Wayud's turquoise, 3 redbearers, 3 faded red silk , 15 Faded Red Silk
Third Ascension (Level 50; 60,000 mora) – 6 pieces of Wayud Turquoise, 4 Lightguiding Tetrahedra, 20 Redfruits, 12 Banded Red Silk 8 Light Guide Tetrahedrons, 30 Red Carrots, 18 Red Silk Banded
Fifth Ascension (Level 70; 100,000 mora) – 6 pieces of Wayud Turquoise, 12 Light Guide Tetrahedra, 45 Red Carrots, 12 Golden Weave Red Silk

< li>Sixth Ascension (Level 80; 120,000 mora) – 6 Precious Vayud Turquoise, 20 Light Conducting Tetrahedron, 60 Red Carrots, 24 Goldenweave Red Silk
You can get Vayud Turquoise from Hypostasis Anemo, Dwalin Dread Buri, Seki no Kami and Magu Kenki. They are also sold in the souvenir shop and are obtained from the Algorithm of the Semi-Eternal Observation Operator Matrix, which also drops light-conducting tetrahedra. Red fruits are a local wonder of Sumeru. In a separate guide, we indicated their location.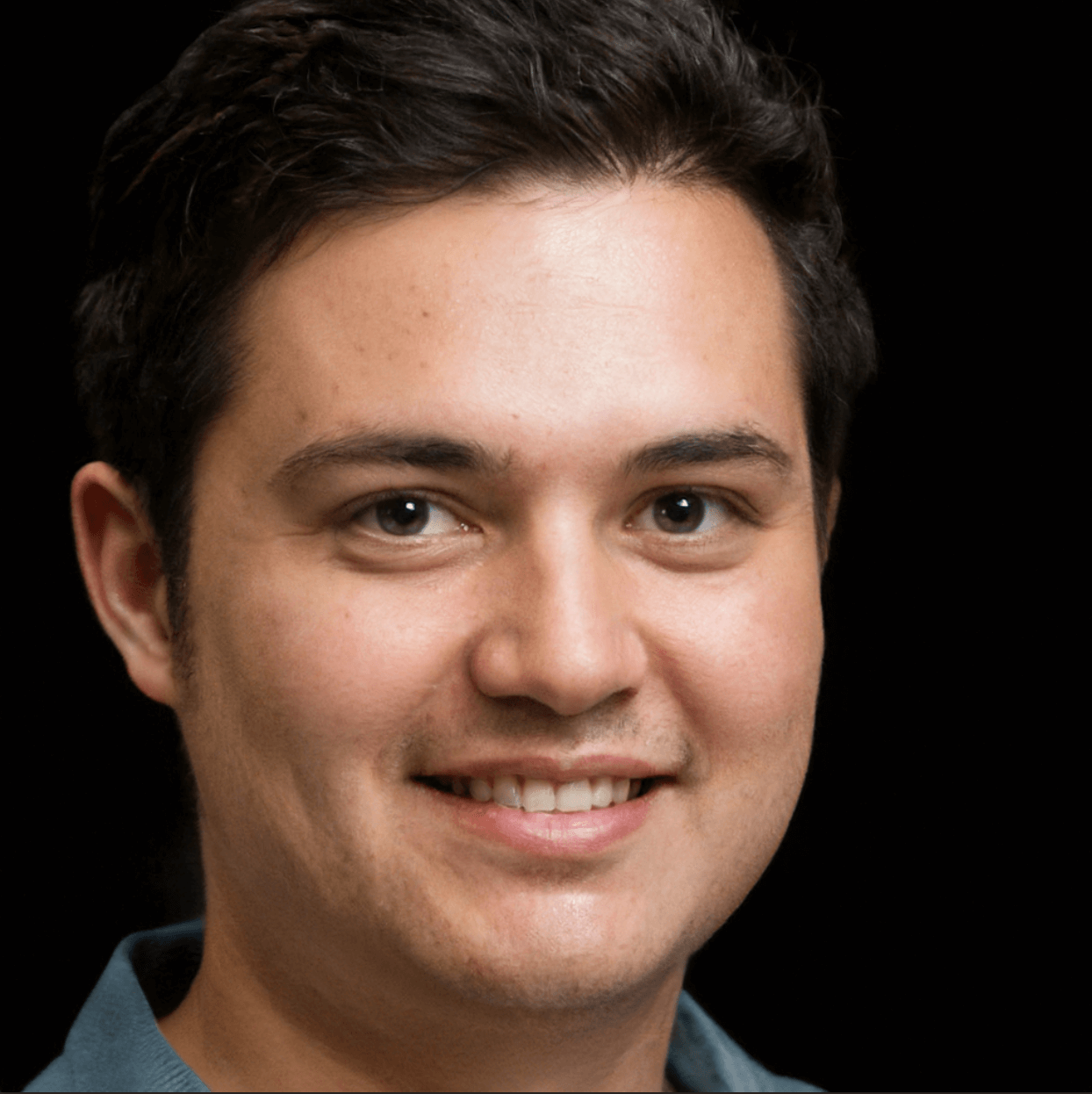 I like to play mobile games. Especially, Mobile Legends Bang Bang and COD Mobile.  I share my game experience. Sometimes I publish guides and tips from other players. So if you'd like to be published on Gameloid, please contact me.