The Gifted Rose: Never Forget in Genshin Impact is the final quest in the "Gifted Rose" story. Read our guide to learn how to finally grow golden roses and grant Shafaqat's wish.
How to start the quest
The quest becomes available on the next non-game day after completing the Ballad of Days Gone. Go to Affan's house. Approach the grower and Sabbah to start a conversation.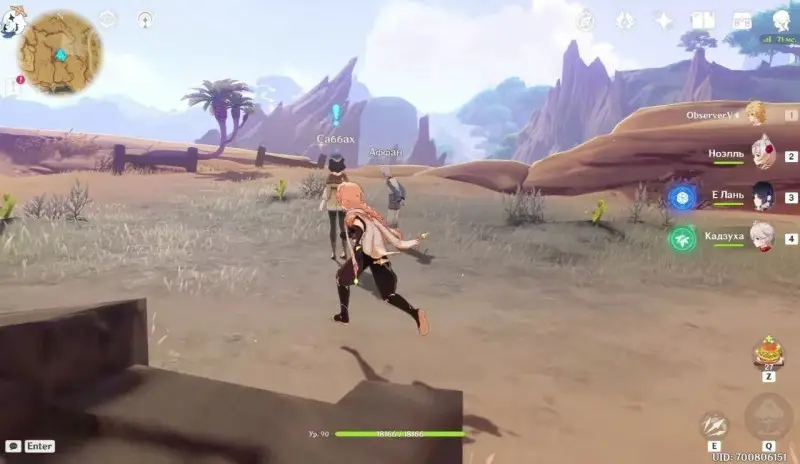 Awaken the golden rose
Take a hero to Dendro's team and use his elemental skill (or charged attack from archers) on three sprouts. Watch the golden flowers bloom in the cutscene.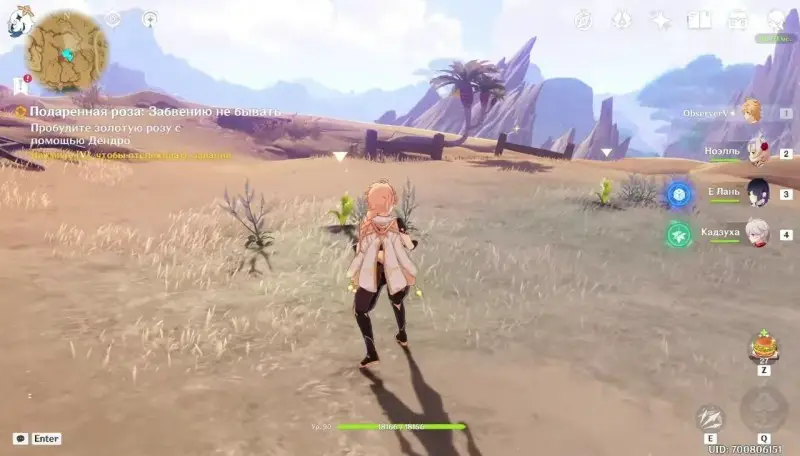 Sabbah will thank you for saving her from loneliness, and Affan for doing the will of Shafakat. The heroes will decide to grow many of the same roses to fill the nursery with them. This completes the series of quests.
How to open the "Inscription on the Stone" trophy
For helping the florist and scientist, you will receive the following reward: 30 primogems, 200 adventure experience, 20 thousand mora, two character development books, one Delicious Buttered Chicken, two Delicious Shawarma, and two bags of naked beans. In addition, you will unlock the achievement "Inscription on the Stone" (section "Wonders of the World", 5 primogems), and you will also be able to get seeds of a golden flower – you will learn more about this in our other guide.