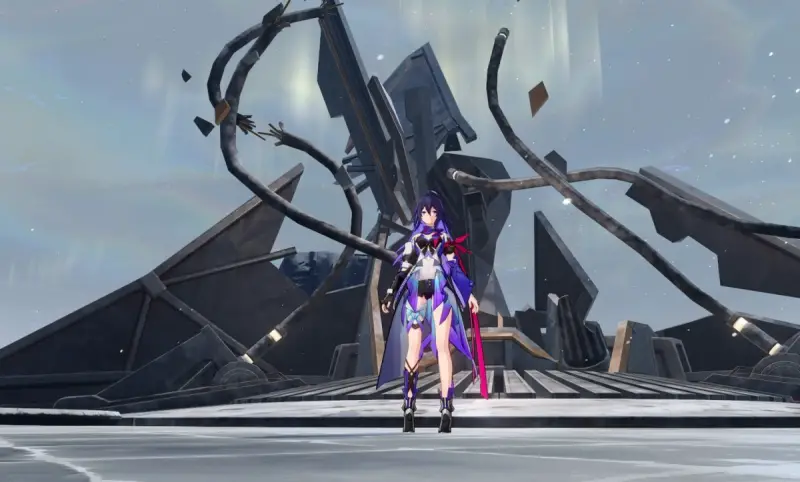 In Honkai: Star Rail, Everwinter Hill Chests are high-value objects that hold treasures ranging from credits to stellar treasures jade. In this guide, we will tell you where you can find them and how to open them, because to unlock some chests you first need to solve a puzzle, complete a quest or destroy strong enemies.
Where to find chests on Everwinter Hill
You will have access to this location after completing the story mission called "The path to the past has long been closed." On its territory, you can find 5 chests of different rarity levels (excluding piggy bank). On the map below you can see their approximate location. Below we will tell you in detail how to get to them.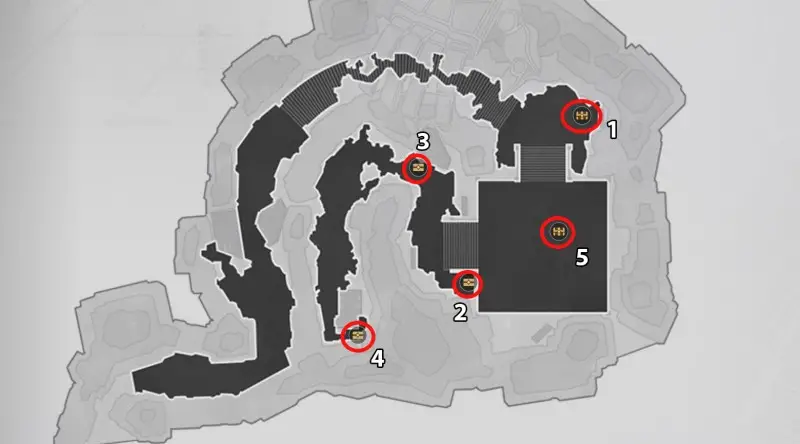 Luxury Chest 1
Travel to the Creation Platform Dimensional Anchor and then head down the stairs, onto the north. There you will find an elite enemy – the Shadow of the Devourer (its level depends on your balance rank), which is vulnerable to fire, electrical and wind damage.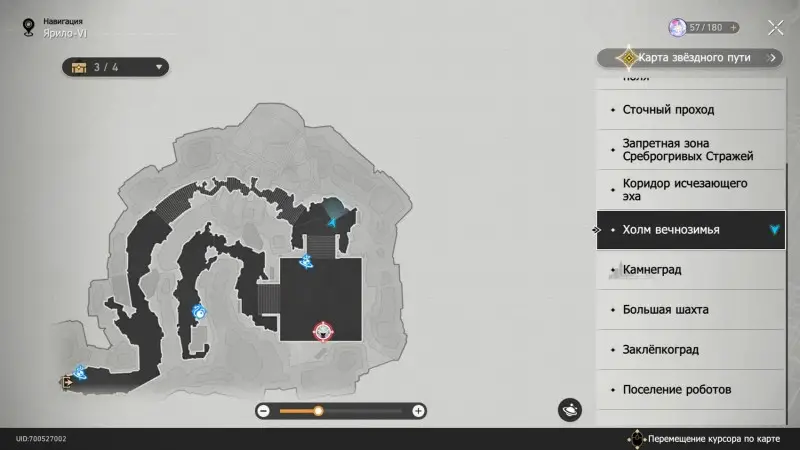 The boss will be accompanied by two imaginary weavers, which should be destroyed first, as they often go first and can deal damage in an area. Don't let the Devourer complete her ultimate by breaching her vulnerability or lowering her ult (constantly attack her). Against her, you can put together such a budget team: Dan Heng, Serval, Pathfinder (fire) and Natasha.
Regular Chest 2
Return to the Creation platform, and then go down the second ladder, leading to the west. Having descended, immediately turn left into a small niche, where you will find this chest.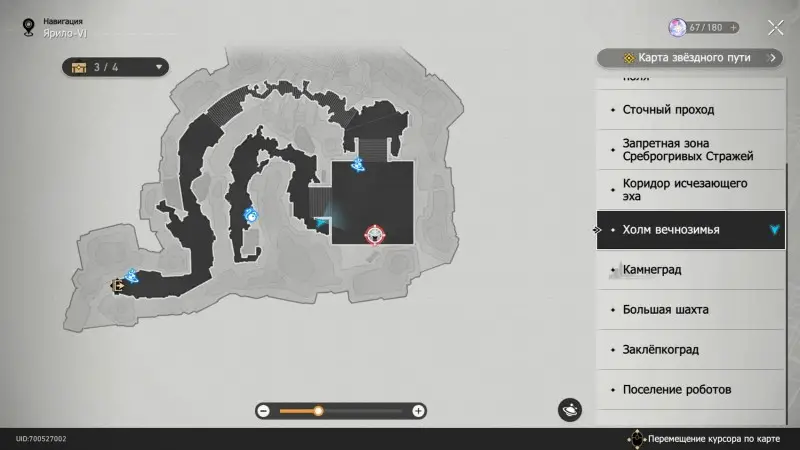 Regular Chest 3
From the previous chest, go a little to the west along the straight path, and you should immediately notice the object you need. There may be imaginary weavers nearby, so be careful.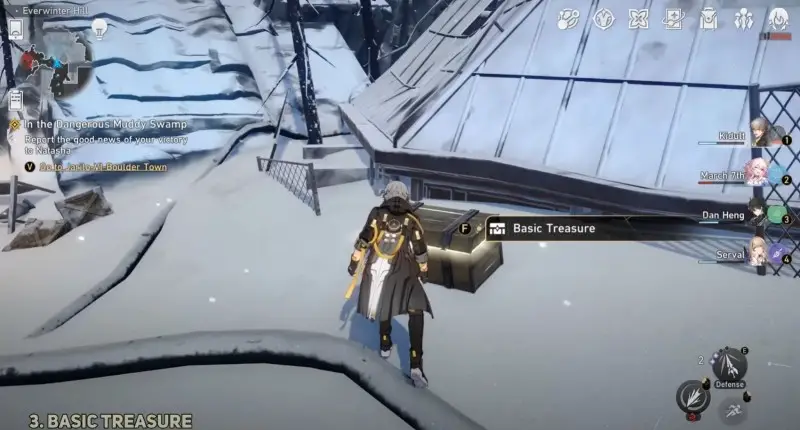 Regular Chest 4
Continue following this path to the southwest. Along the way, you will find a piggy bank of space, which is also counted as a chest by the game, so try to destroy it. When you reach a dead end, you will find a chest.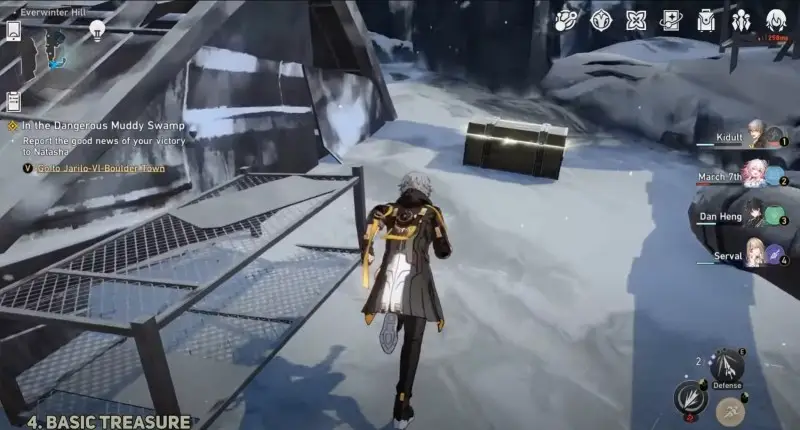 Luxury Chest 5
It is related to the side quest Vessel of Ordinary. Part 3. You will need to talk to Shadow of the Keeper in the specified area and complete another puzzle with the Chest of the Idiot. In a separate guide, we described in detail how to do this.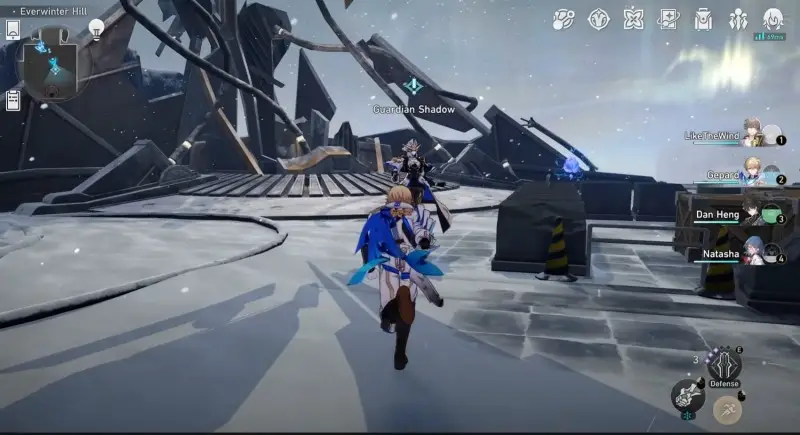 These are all common, valuable, and deluxe chests that can be found in Everwinter Hill in Honkai: Star Rail. We hope that this information will help you quickly find and open them.