Anemo monuments and invisible walls puzzle in the desert in Genshin Impact is a puzzle, located near the Tanith camp and allowing you to get a precious treasure. In this guide you will find the exact location of the puzzle and a detailed solution.
Where to find the puzzle with Anemo totems
The puzzle is located northeast of Tanith's camp. You can get to it pretty quickly by moving east from the fast travel point in Wadi al-Majuj. You will see the chest right there, but it will be blocked – moreover, the passage to it will be closed by invisible walls.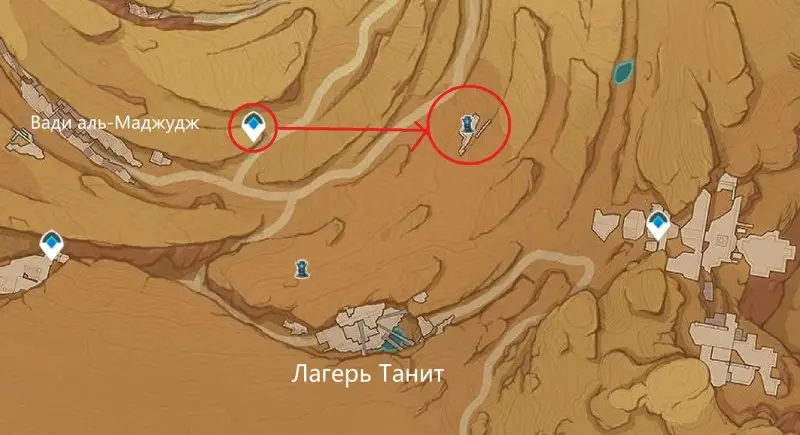 How to solve the puzzle
There are 4 Anemo totems located in the same ruins – they will help you find the treasure. You can determine the order of activation by the torches next to each totem – we activate the monument without torches nearby first.
Facing the chest, turn left. Hit an invisible wall and run to the left to the very end of it, turn behind it and run up to the first monument.
The second monument stands nearby, in the same direction, but you cannot go straight to it – you will stumble upon an invisible corner. Move away from the ruins and run around the wall, then turn right towards the totem.
< p>
Now get over the broken wall – there are two more totems here. The closest monument to you is not fenced and you can walk straight to it.
The last monument can also be activated through an invisible wall – Anemo traveler's elemental skill will work, for example. But we advise you to go to the totem, so that you can immediately get to the chest.
Go back to the beginning of the broken wall. To get to the last monument, find the invisible wall to the left of the totem and run along it. When the wall ends, wrap around it and activate the last elemental pillar.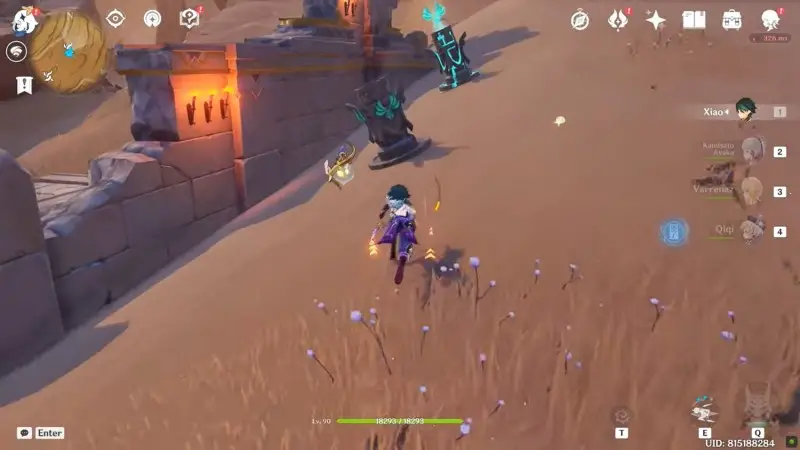 To get to the treasure itself, just climb over the wall from the last totem.
The screenshot below shows all the totems, the order of their activation and the approximate location of the invisible walls, and See also your route.
Rewards
Opening a precious chest will give you 30 experience points, 3 seals of Dendro, mora, artifacts/experience books/leveling materials with a rarity of 2-4 stars. In addition, next to the chest is a page from Volume 1 of A Thousand Nights.