In Genshin Impact Another equitable trade! is a daily quest for Sumeru, in which you have to help Victor again by finding wood for Hamawi, finding potatoes for Lambad, or collecting a wind aster for Juta. In this guide, we will tell you how to start and complete this quest.
Important: There are no achievements for completing this mission.
Completing the quest "Another Equal exchange!"
How to start the task
Note that in the English version this daily is, in fact, the same "Another Equal Exchange" task, which opens up two additional options for passing after its first execution. In Russian localization (and in several other languages) it appears as a separate mission.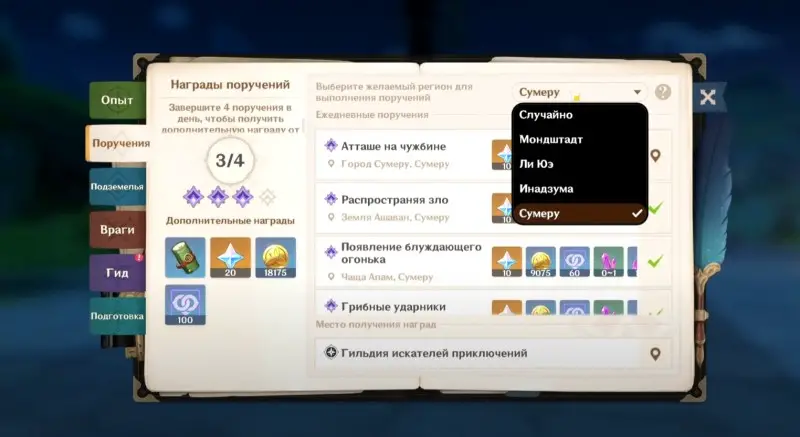 So, after completing the above quest, you need to wait for it to drop again (don't forget to put Sumeru in the column of the desired region ), but this time it will have an exclamation point at the end of its name. You will need to chat with Victor again, who is waiting for you at the same place in the Dendro region's capital. Now you can get one of three versions of the quest.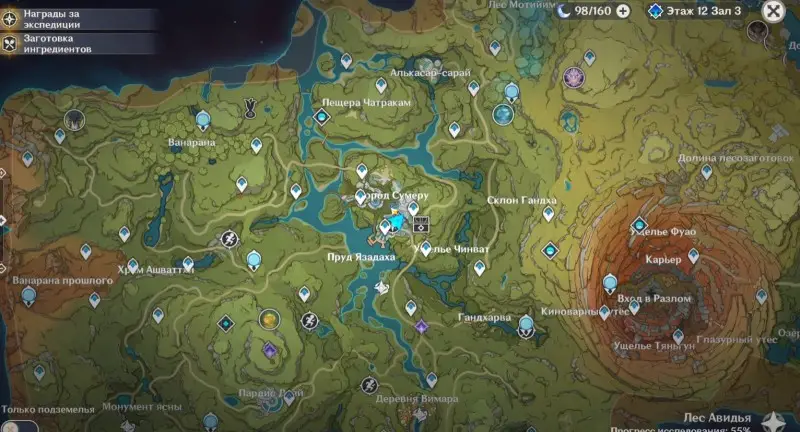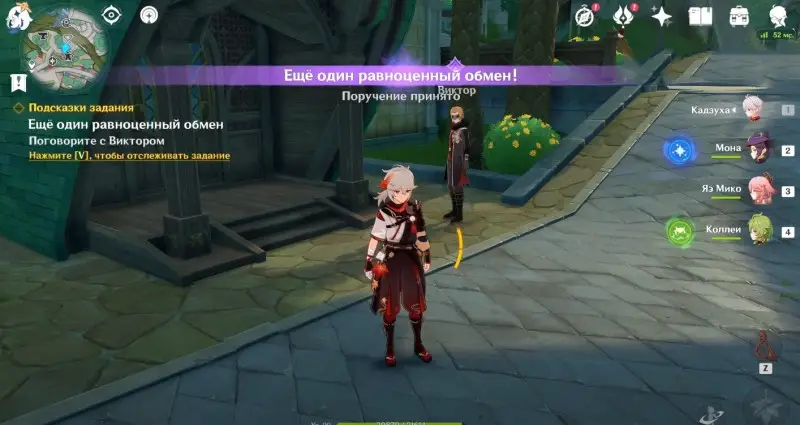 Hamawi variant (wooden board)
As in the previous daily, you will need to move back to Chinvat Gorge, deal with a group of molders near the wagon, pick up ordinary wood and return to Hamavi. Chat with him and Viktor to complete the quest and receive your reward.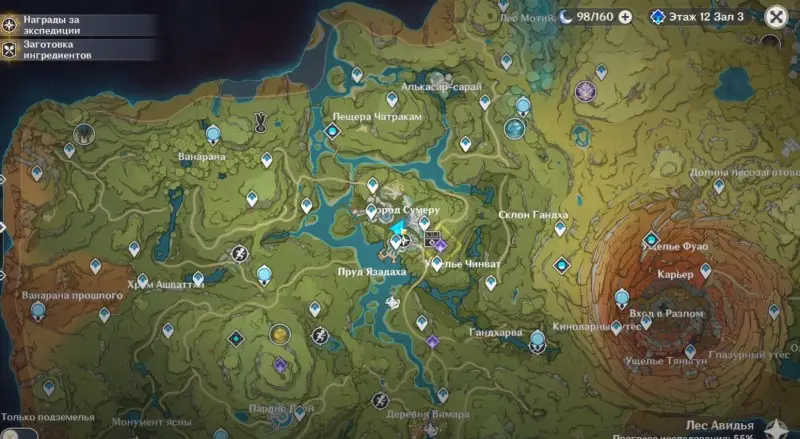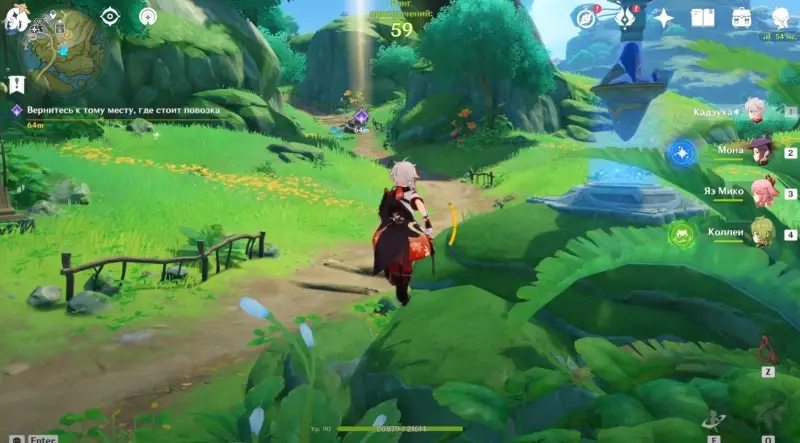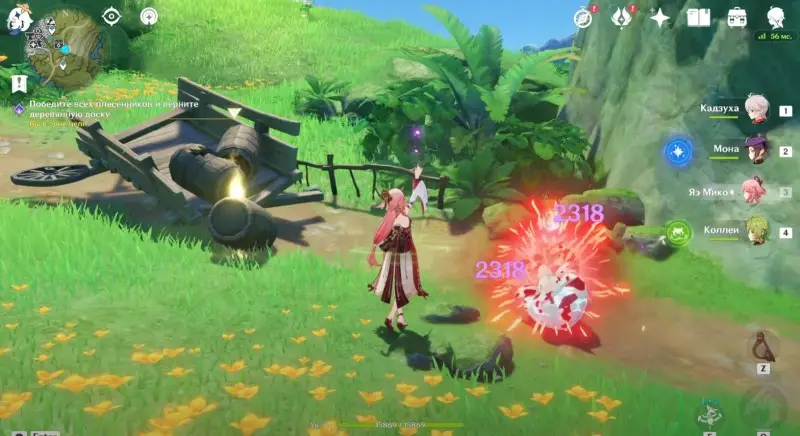 Lambad (potato) variant
Victor will ask you to inquire about his spice order and take lunch. To do this, head to the Lambada Tavern, located not far from the southern teleportation point of the capital. Talk to Lambad – he will need 2 potatoes to prepare the desired dish.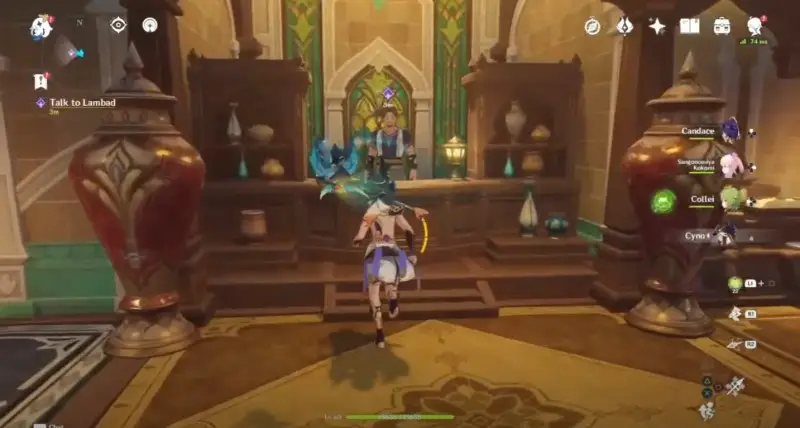 You can buy potatoes right in the city from Hamavi. If you bought all the stocks from him, then you can go to other stores selling vegetables. After handing over the necessary items, wait for the dish to be cooked, and then take it to Viktor.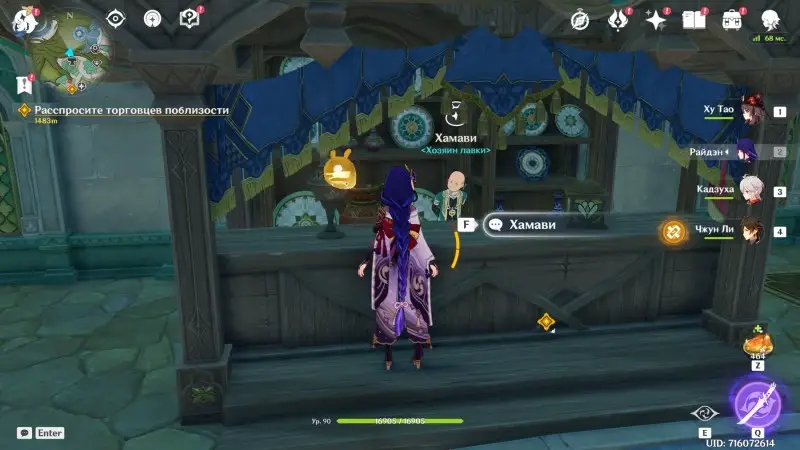 Jute (wind aster) variant
You can find Jute in the territory of the Great market in the same city. Recall that the entrance to the market is located near the blacksmith. Chat with the merchant who promised Victor to tell him how to make sachets in exchange for rare plants.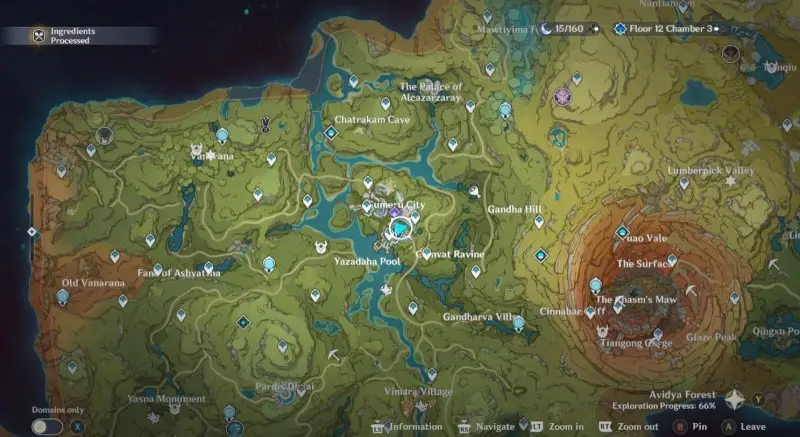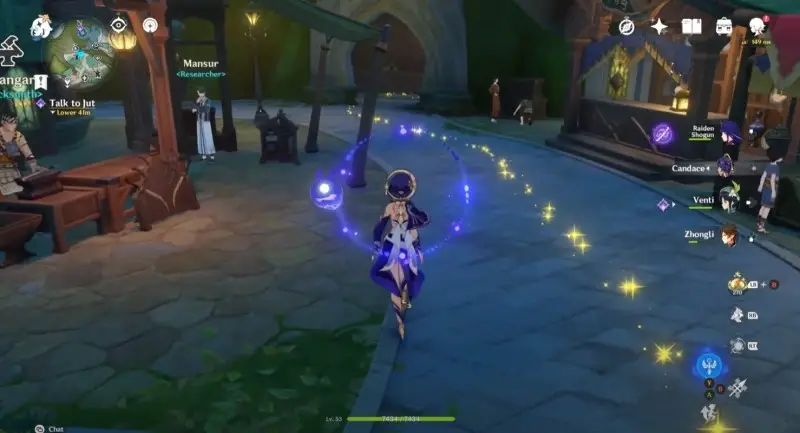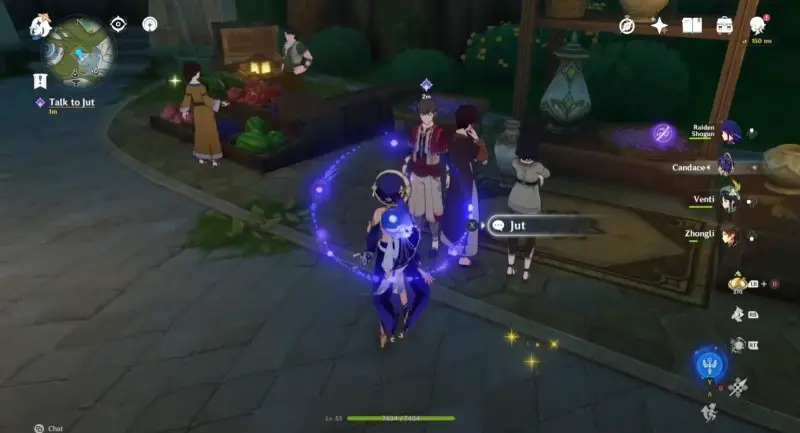 You will need to give Jut one Wind Aster. If you do not have these colors and you are too lazy to look for them, then you can simply buy one from Flora in the city of Mondstadt. One flower costs 1,000 mora.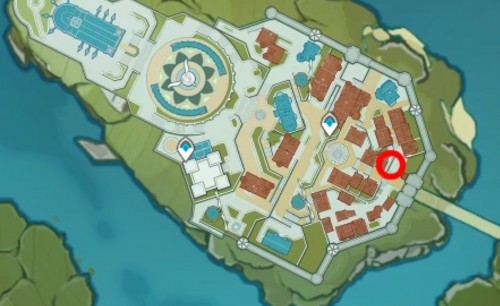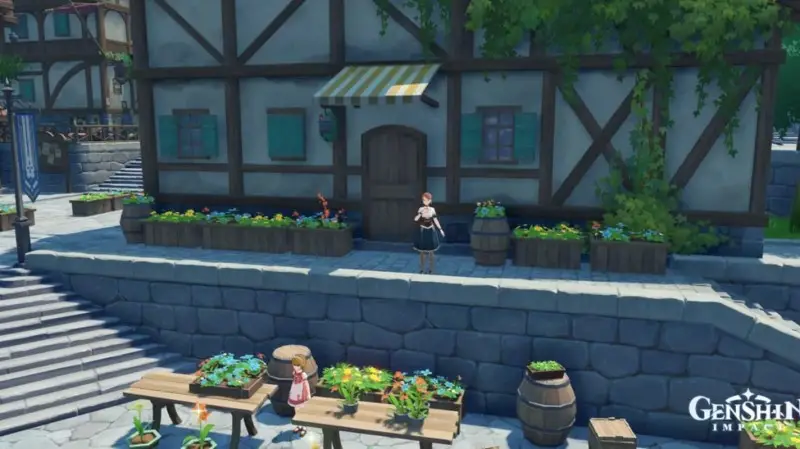 Having given the plant to the merchant, you can return to Viktor and tell him all the necessary information. On this assignment will come to an end. You will receive the standard reward for completing it, which includes 10 primogems.
We add that after completing the daily, Victor will become a full-fledged NPC of the city of Sumeru, that is, you can meet him here at any time, and not just when completing the task.