In Genshin Impact, the Foreign Attache is a daily quest for Sumeru, in which you have to find and collect some mushrooms, and then take them to Hambei. Completing this quest will unlock the hidden achievement "Work Is the Head of Everything". In this guide, we will tell you what you need to do to do this.
Completing the "Attache in a Foreign Land" quest
How to start the quest
If you haven't unlocked the Sumeru dailies yet, the first thing you'll need to do is complete a world quest called Adventure Takes Courage! Then select Dendro Region as your desired quest drop area in the Adventurer's Handbook.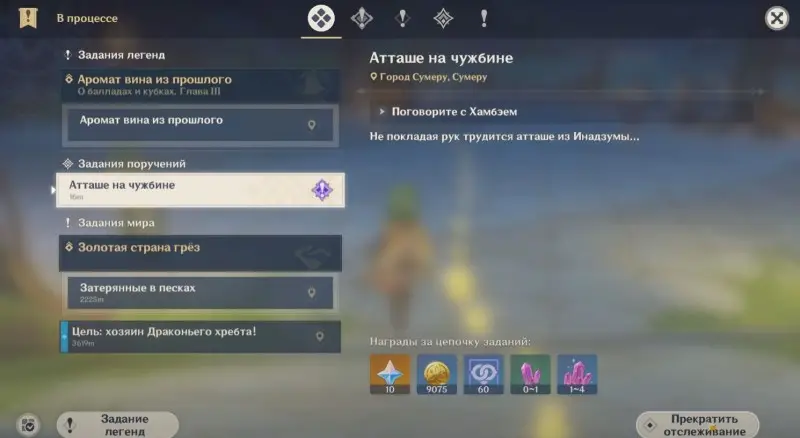 Now you just need to wait for the desired mission to drop – this can happen either the next day or a month later. When this finally happens, travel to the capital of Sumeru and go to its waterfront to look for Hambei. Chat with the man and find out how you can help him.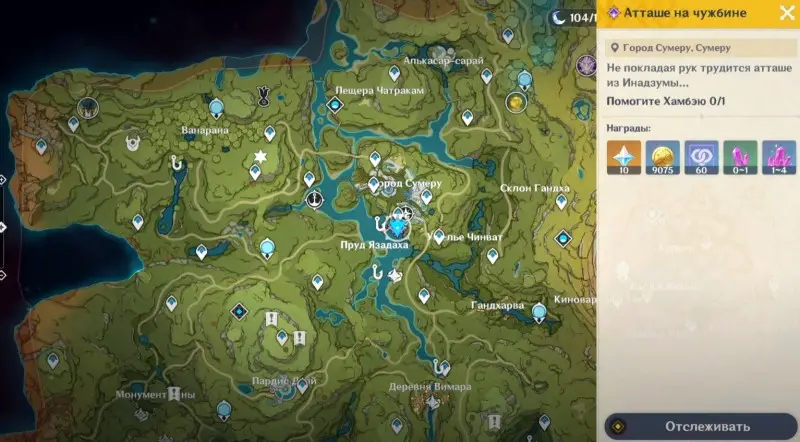 How to pick mushrooms
So, you will need to find some freshly picked mushrooms (do not confuse them with ordinary mushrooms). To do this, go to the Chinvat Gorge, located to the east of the city. Move to the nearest teleporter, then walk forward and jump off the cliff.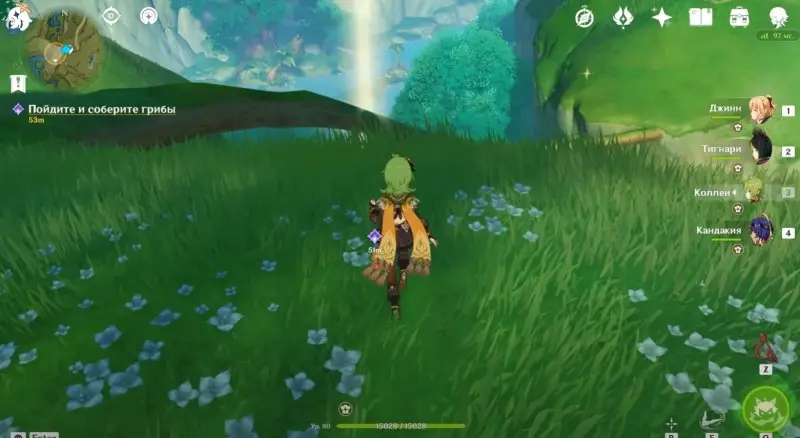 Immediately fly towards the huge branch that connects the two ledges. On it you can find 3 freshly picked mushrooms. Then jump down and pick up 2 more mushrooms. As a result, you will collect 5 mushrooms needed to complete the quest.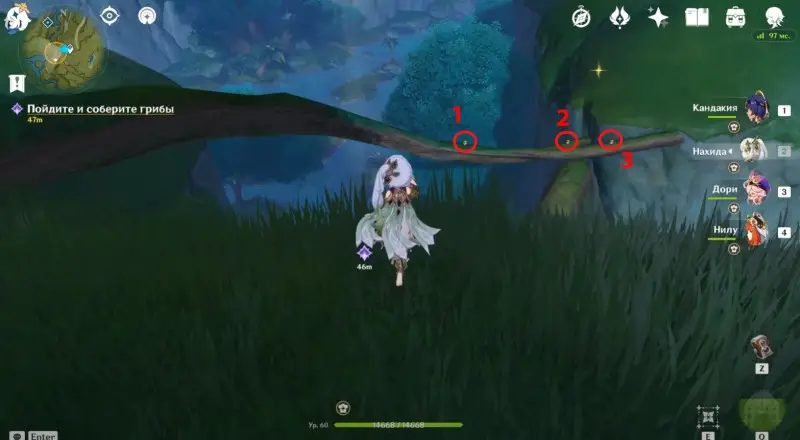 Important: However, we do not advise you to immediately leave the location after collecting the specified number of quest items. The fact is that you can open the trophy only if you collect more than 5 mushrooms.
Therefore, if you want to get an achievement, then after collecting the 4th and 5th mushrooms, start climbing along the huge root to the right. Below it you will see a small branch where you can find 2 more freshly picked mushrooms.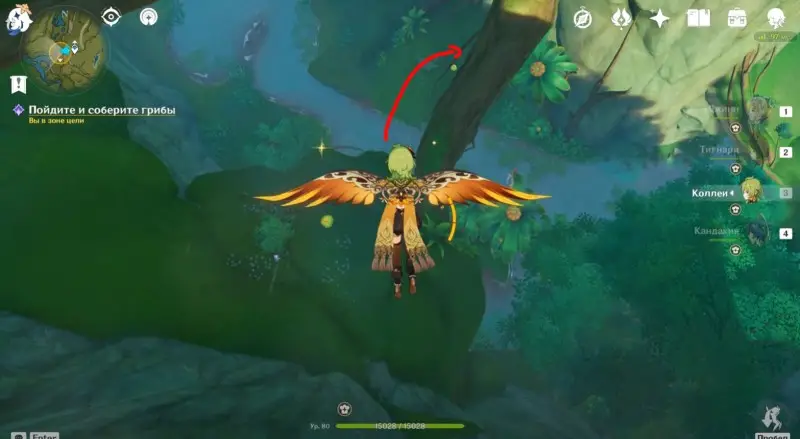 Take the mushrooms to Hambei
Now return to the quest giver and give him 5 mushrooms. Then, if you have additional mushrooms, you will have a new dialogue phrase: "Here's another collected." Select it to get the achievement "Working for Everything".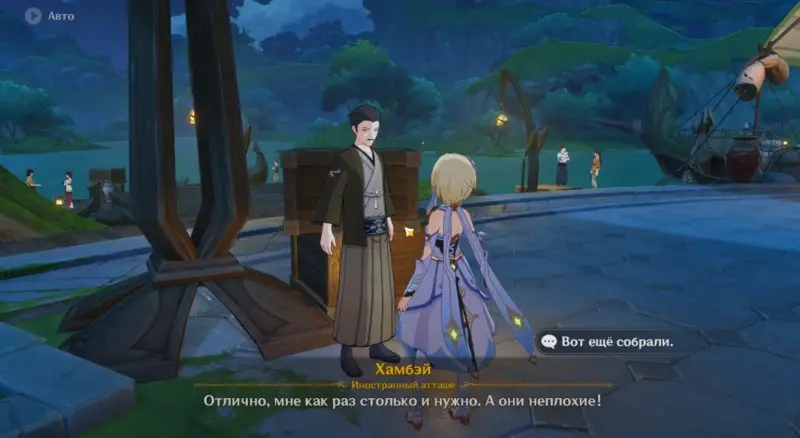 As for the reward, it is the standard for daily quests, that is, it directly depends on your adventure rank. However, in any case, you will receive 10 source stones.