In Sons of the Forest, the rope launcher is a useful tool with which you can pull ropes between various objects. Thus, you can get to hard-to-reach places or avoid battles with cannibals. However, it can be difficult to get it, as it is hidden deep in a cave infested with mutants. In this guide, we will tell you where to find the zipline and how to use it.
Where to find the zip line in Sons of the Forest
Before you go in search of this tool, we advise you to prepare well, as serious enemies will be waiting for you in the cave. It will be very good if you get a pistol first, but you can get by with a bow and arrows. Of course, you will need a good source of light, such as beacons, a flashlight, or a torch.
You should also take water and food with you just in case, as your exploration of the dungeons may be delayed. Stock up on medicines, because encounters with monsters will most likely lead to various wounds. After that, you can start looking for a cable launcher.
Note: You don't have to fight the mutants, though. With proper skill, you can easily bypass them in stealth mode or run away from them, as they will not pursue you for a long time.
Where to find the entrance to the cave with a cable launcher
It can be found in the western part of the island in the forest. It is located southwest of the round lake, where 3 rivers intersect. Not far from the cave there is another pond, a little smaller. The screenshots below show the exact location. Approach the gap and crawl through.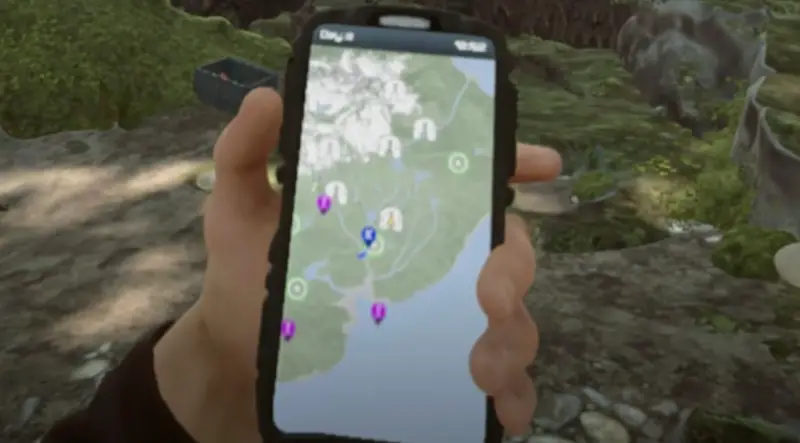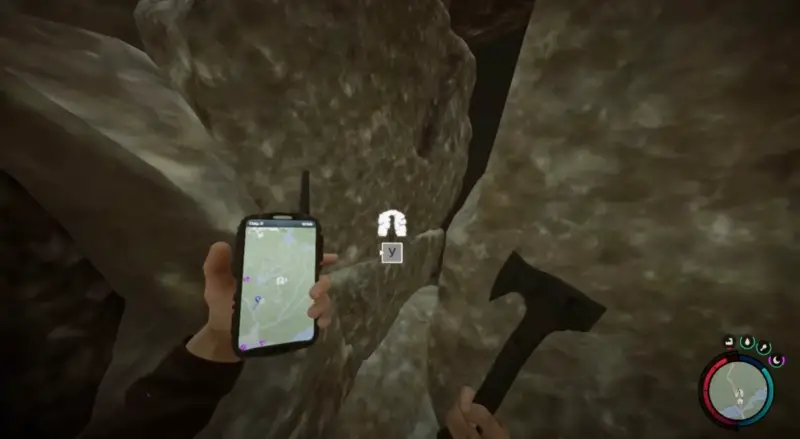 How to find the cable launcher in the cave
After entering, run straight along the only path. Soon you will find yourself in a spacious room. Here, turn left and move forward to a narrow passage. Ahead you will see two corpses of miners. If you go a little further, you will find a large mutant that closes the hole.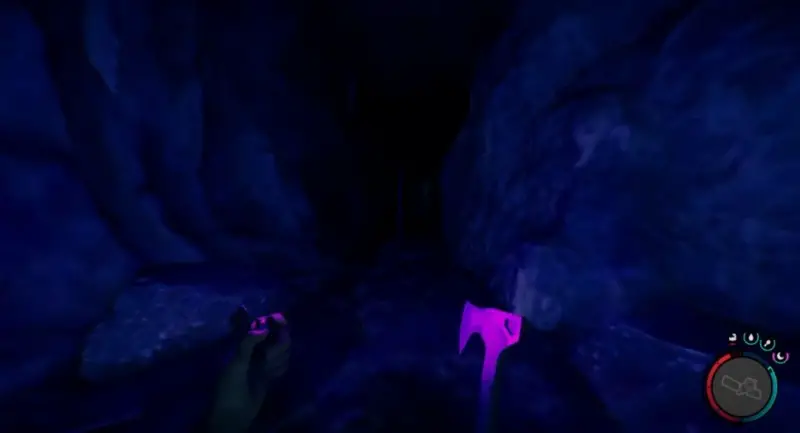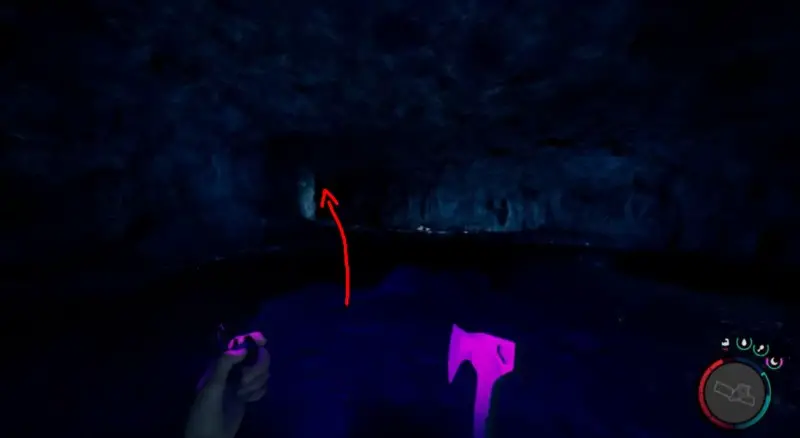 Pick up timed bombs from the body on the right, take one of them and throw it at the mutant (don't throw it too high or the C4 might bounce off the monster and fly towards you). One explosive should be enough to kill.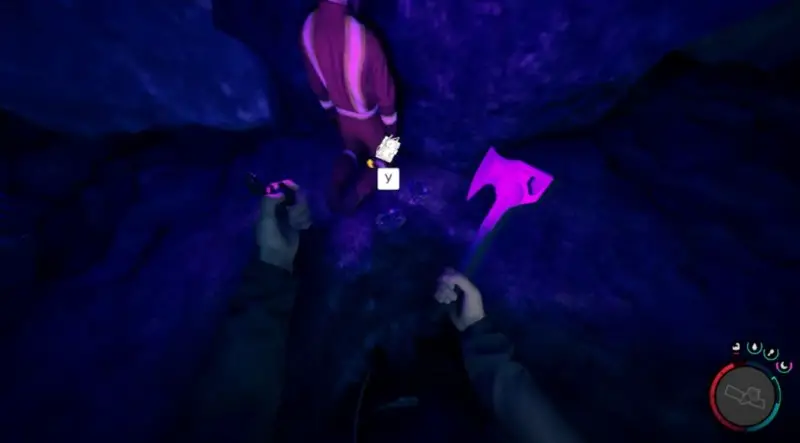 Move on through the opened passage. Once in a new spacious area, keep to the right side, and continue forward without turning anywhere.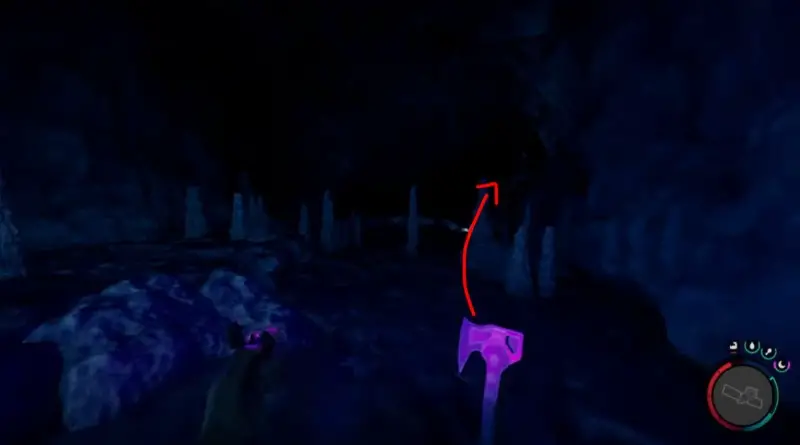 Soon you will reach a cave, from the ceiling of which the corpses of miners are suspended. Keep left here and run forward. After a few seconds you should see a new narrow tunnel. Run even further along it. Beware of being attacked from behind if you haven't dealt with all the mutants before.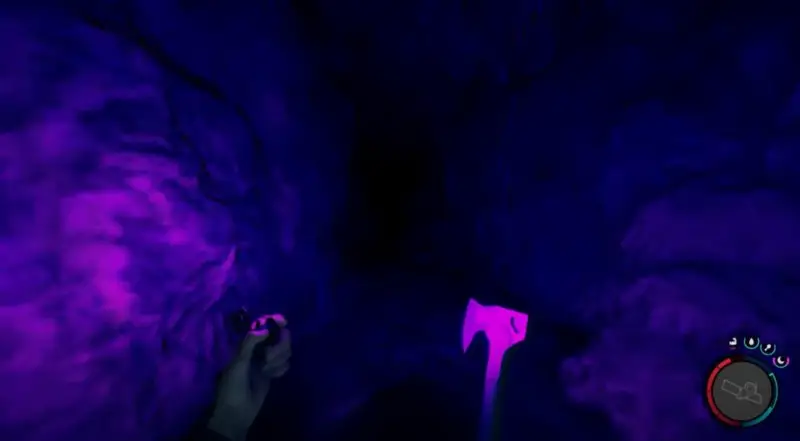 After entering a wide area with a low ceiling, go to the center of the area and run forward through a small hole in the ground. When it ends, you will find yourself in a very spacious cave. Try not to turn anywhere here, but run straight ahead. Soon you will see the light of a flashlight ahead – that is where you need to go.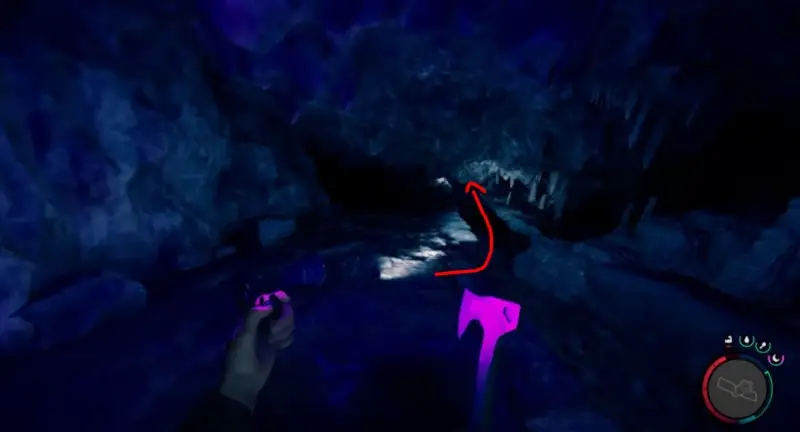 Move forward through another narrow tunnel with bodies hanging from the ceiling. Passing three corpses at once, you will come to a fork – turn left here into an even narrower hole. Keep on the left side. At the second fork, turn left again.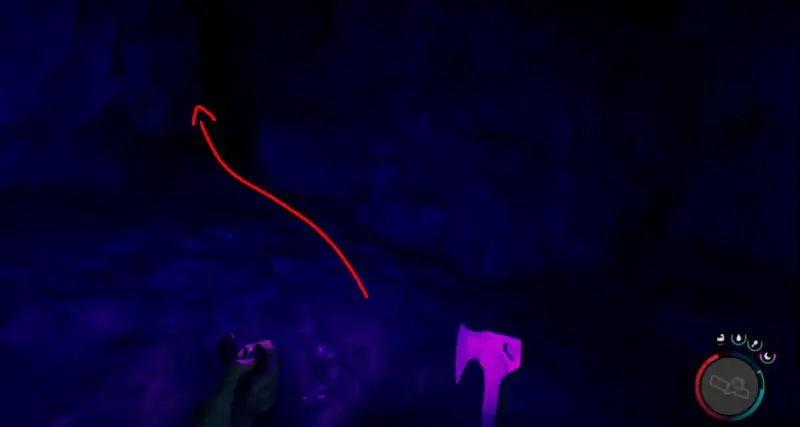 After a while, you will see deposits of strange ore on the walls. Here you will need to turn into the right passage. Keep going deeper into the cave and squeeze through the small hole ahead. Run further and you will find yourself in a more spacious tunnel with flashlights. Turn left near the second lamp.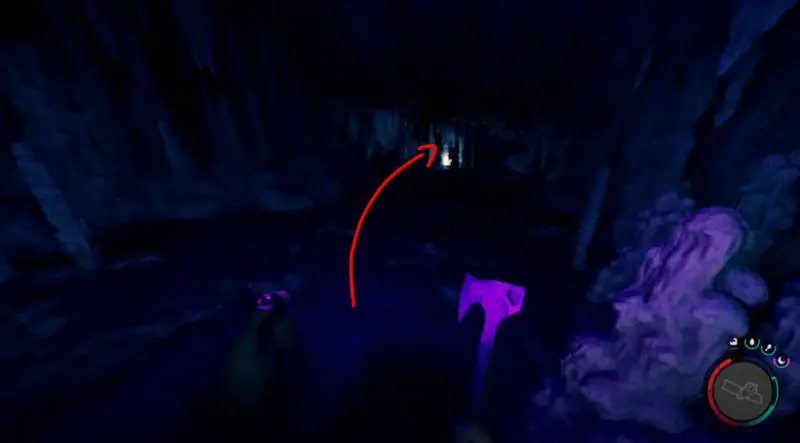 Take a few more steps forward, and on the edge of the ledge you will find a case with a cable launcher. Take the tool, go to the rope ahead and use it to get over to the other side. Move up and you will find a passage leading out of the cave.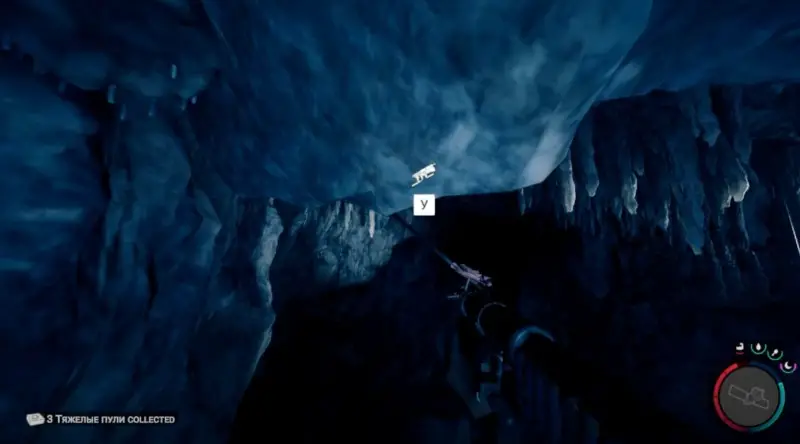 How to use a zipline
How to make a zipline
With the rope launcher, you can quickly move between trees or safely descend high cliffs and ledges. To use it, you will need ropes, which can be found in abandoned camps, cannibal settlements, or in random boxes scattered throughout the island. Hooks can be found there or printed with a 3D printer. All relevant locations are shown on an interactive world map.
< p>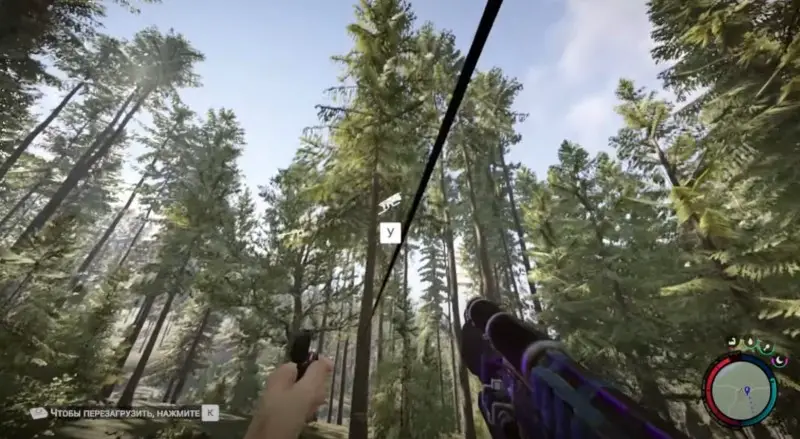 Once you've got the right ingredients, craft a zipline, use a cable launcher and shoot at the point you want to hit (for example, the tree ahead). Then make a second shot at the place where you are – you need to shoot a little higher so that it is easier for you to use the cable. You can return the rope by right-clicking on the end point of the grab.