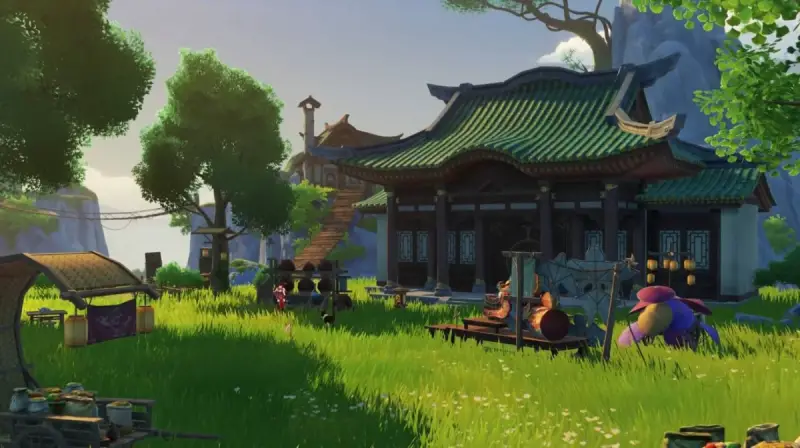 In Genshin Impact, copying in the Kettle of Serenity is a special feature that allows you to borrow other players' Abodes, making it much easier to equip your home and surrounding areas. In this guide, we'll show you how to create copies of decor items to share with friends and use someone else's duplicates.
Note: The guide currently provides preliminary information about copying. It will be expanded upon the release of Update 3.2.
How to activate the copy system in Genshin Impact
It's relatively simple here, as you only need to fulfill two conditions, namely:
Unlock the Kettle of Serenity itself.
Complete the world quest called "The Kettle is a full cup. Part II".
Thus, if you already have your own abode, then you do not have to do anything, that is, the desired function will automatically appear for you.
Copy in the Teapot of Serenity
The corresponding option is presented in the "Manuals" category, to go to which you need to click on the "teapot" icon in the upper right corner of the screen, in the "Copies" tab. In total, you can store up to 10 copied sections of your own and others in this section.
Thanks to this feature, you can create copies of the location of decorative items and objects in a specific part of the monastery, and then assign identification numbers (ID) to them and send them to other players.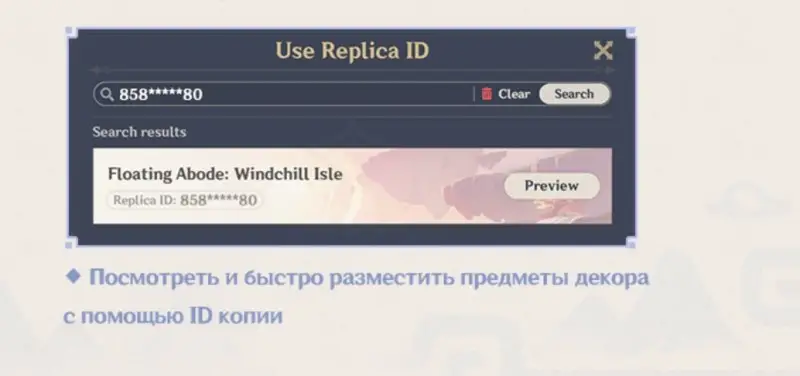 Note: In the case of creating a copy of street decor, all objects located within the same zone of the monastery are taken into account. If a duplicate house decor is generated, then all furniture located in all rooms of the mansion is taken into account.
When a copy is created, the game will immediately assign a unique ID to it. You can click on it to copy and send to other players.

Note: Users must be on the same server to successfully exchange copies of retreats, as different servers use different ID numbers.< /p>
If you wish, you can prevent players from sharing their copies by checking the right to use their ID. We add that if the maximum number of duplicates is reached, you can delete unnecessary copies. In this case, it will not be possible to restore them.
How to use copies of other players' abodes
After you know the copy ID or received it from a friend, open the copy menu and click on the "Use copy ID" button located in the lower right corner of the screen. If the number is correct, you will see a duplicate.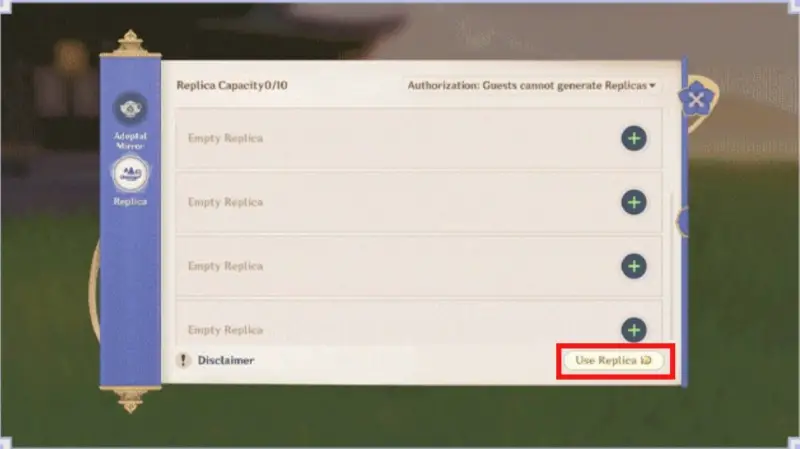 Next, you can preview the decor to see how it looks and see if you can use it. The thing is that you need to meet two conditions for using someone else's copy:
The decor percentage must be greater than 90%.
You must have all the items from the selected duplicate (they will be checked in the list).

If all requirements are met, a copy will be kept on your site or in your home. This will remove all your buildings and objects from the specified area. We add that if you are missing certain items, but the percentage of decor still exceeds 90%, then you can place a duplicate, but it will not contain missing items.
How to copy other people's cloisters yourself
Note that you can create copies of the decor of someone else's Serenity Teapot yourself. However, for this, the owner of the monastery must have the corresponding option enabled in the copy menu (it is not enabled by default).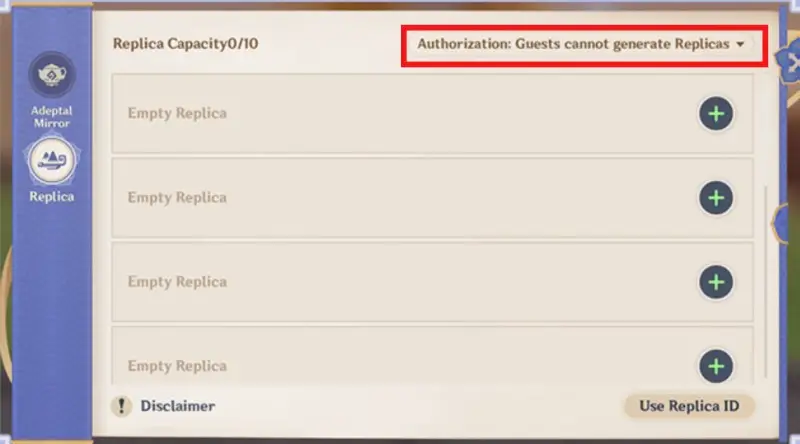 To copy desired area or home decoration, you just need to open the "Copies" tab and create a duplicate while in the abode of a friend. Once you have a copy identification number, use it in your own teapot of serenity.