In Honkai: Star Rail, the Dazzling Gold Watch is a special item that will allow you to unlock the "The Hurt Locker" achievement and receive credits as a reward. In this guide, we will tell you how to get them out of the suitcase without losing the praise of high morality, and to whom exactly you should give these pocket watches.
How to get the Dazzling Gold Watch
Before you can start looking for this item, you will need to complete the exploration mission "Time Waits, My Friend", which will finally remove the blockade from the Underdark and access to the location you need will open.
What to do with a suitcase in the Administrative District
So, move to the specified location, and then go down to Floor -1. To do this, you can use one of the two large stairs leading to the lower level. You can see their location in the screenshots below.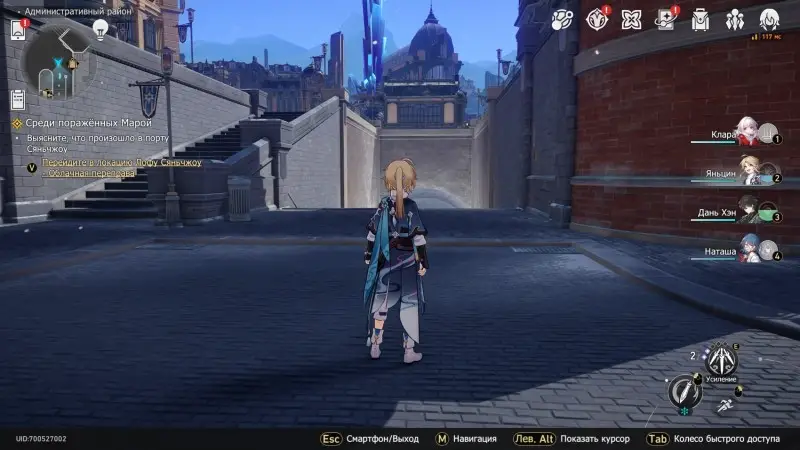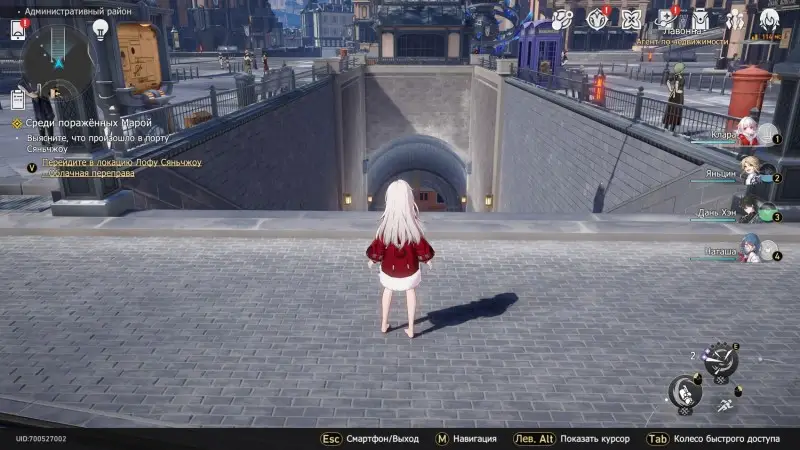 After that, go to a small bridge that connects the two sides of the platform. There you will find a strange suitcase. Approach him and interact with him. As a result, you will hear a strange ticking.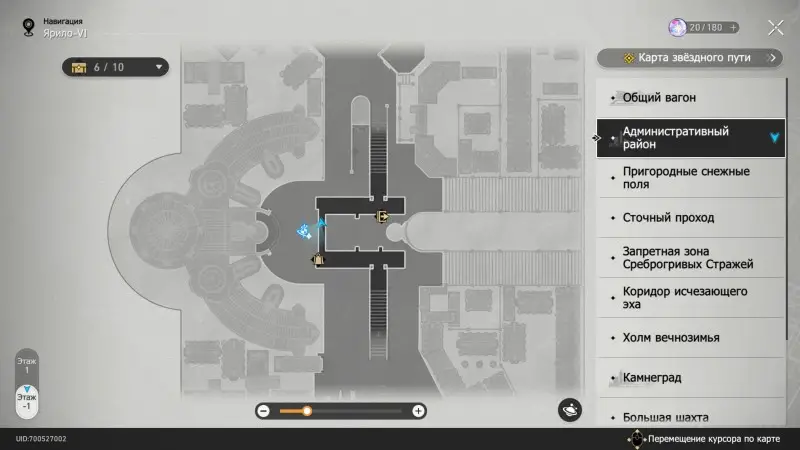 Note that if you do not want to lose the praise of high morality, then you will need to choose the following answers:
I have to open my suitcase!
We don't have time!
But it's a bomb!
This! Same! Bomb!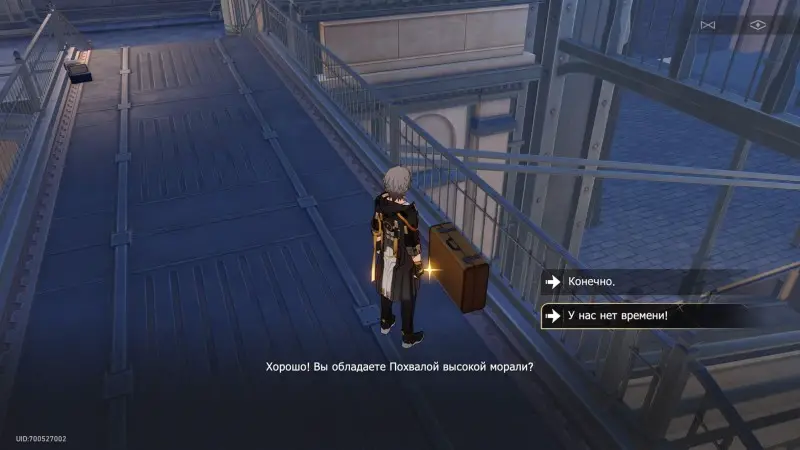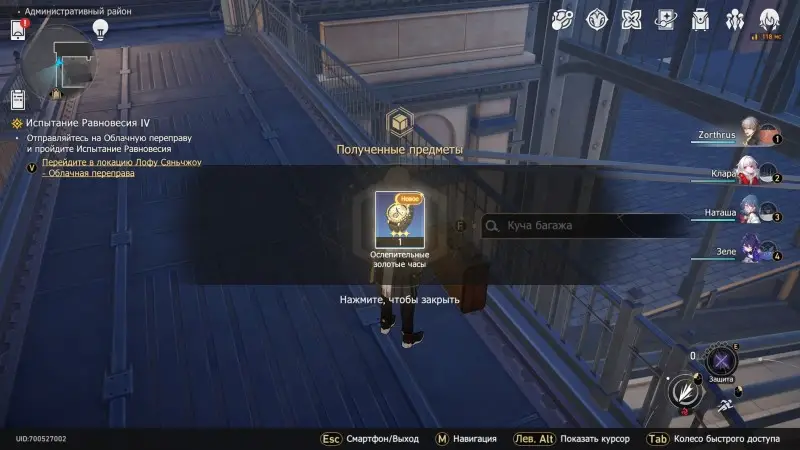 You will end up with a Dazzling Gold Watch, 20 Shields, and 2 Adventure Logs, without losing the golden figurine that has there is a more useful application. In addition, you will be able to unlock the Stormlord trophy from the Our Memories section.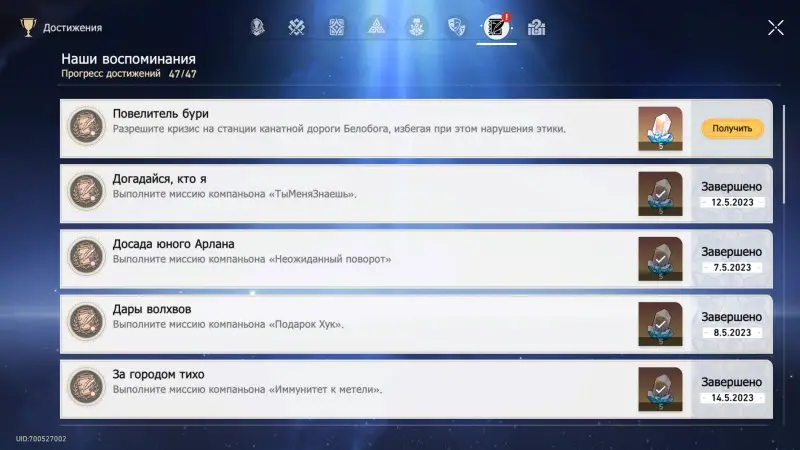 To whom to give the Dazzling Gold Watch
This item will appear in your inventory in the Missions category. If you want to receive an additional reward for finding it, then you should give this watch to a character named Wallace. You can find him in the same location, but on Floor 1.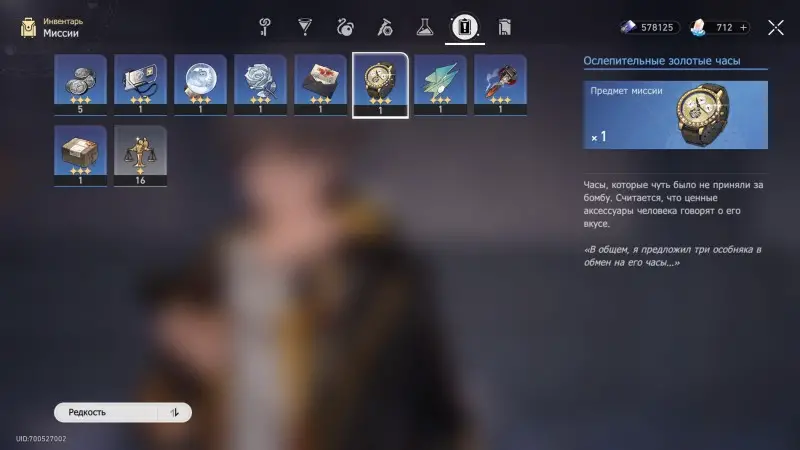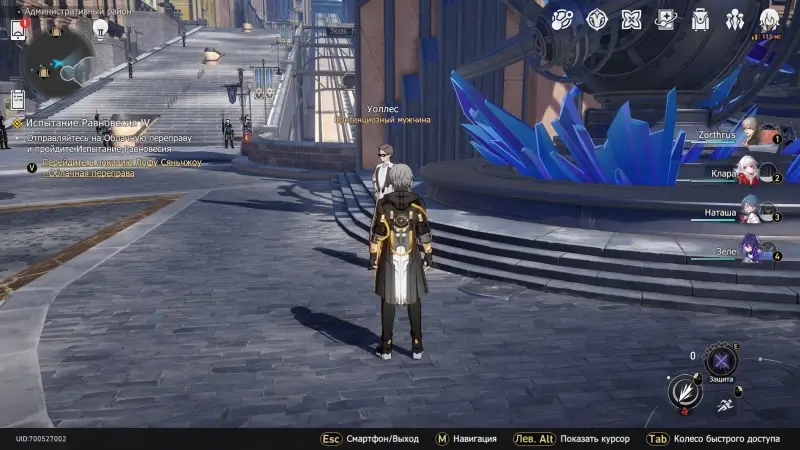 Move to the "Central Square", and then go to the monument. Near him you will find the man you need. Chat with him and choose the answer concerning the clock (with a question mark). He will thank you and give you 5,000 credits as a reward.