Desert Flower in Genshin Impact: How to Start and Complete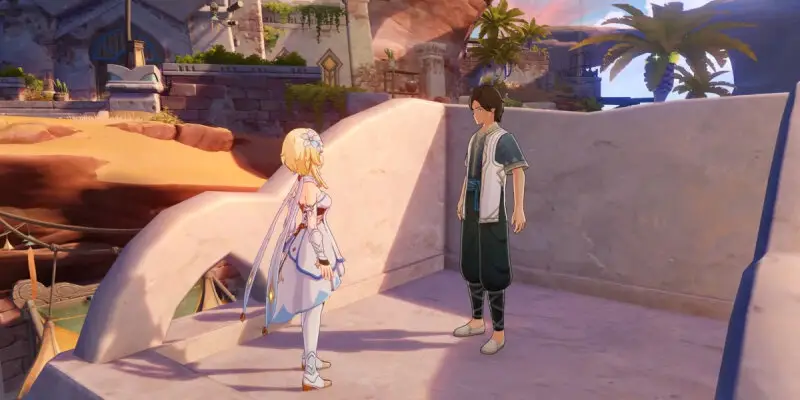 Guides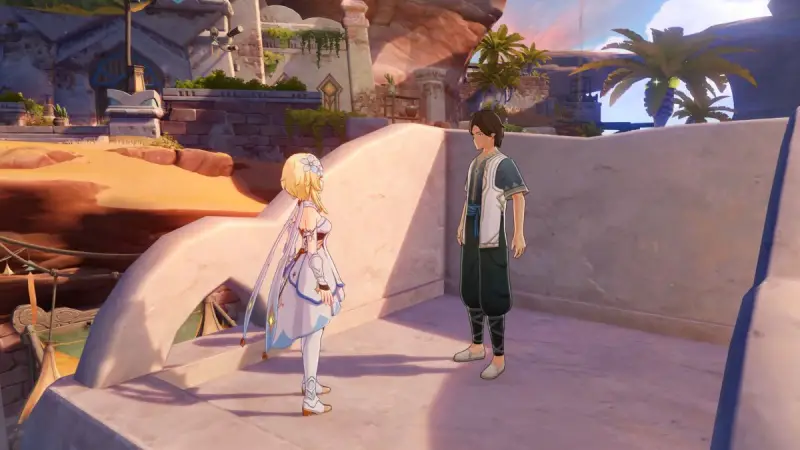 In this guide, we have described the sequence of passing the quest.
How to start the task< /h2>
After completing the Archons' quest "King Deshret and the Three Wise Men", seek out Guardian Raef in the village of Aaru. During the daytime (from 6 am to 7 pm) he watches the village from the roof of one of the houses.
A man will tell you about the plight of his beloved. To entertain her, Raef often gives her flowers, but this time he decided to let her grow the plants herself. But he can't take the goods from the merchant, so he really needs your help in getting the order.
Talk to Azalai
The merchant is not far from the starting point of the quest. Glide in the direction of the Archon statue and talk to the man. He will confirm that everything Raef ordered came with the current batch. The package will be very heavy, but the traveler will be able to carry everything himself.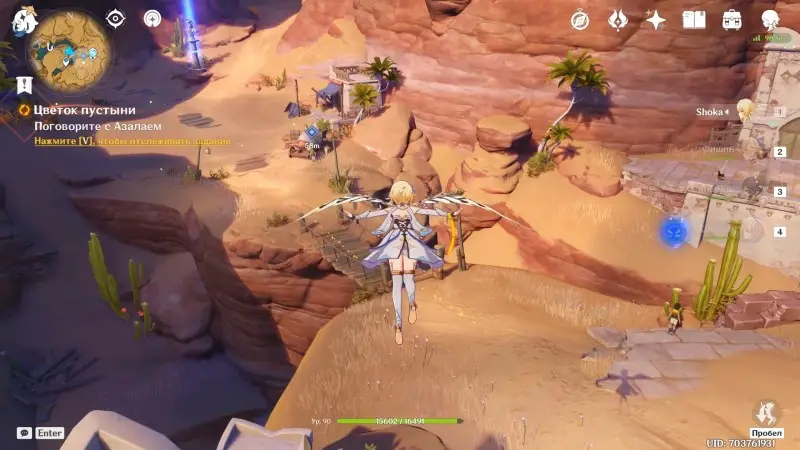 Bring items to Raef
Go back to the guard on the roof and give him the tool pots. He will take some time to fill the pots with earth and plant flowers in them, and then ask you to take the pot to his sweetheart's house.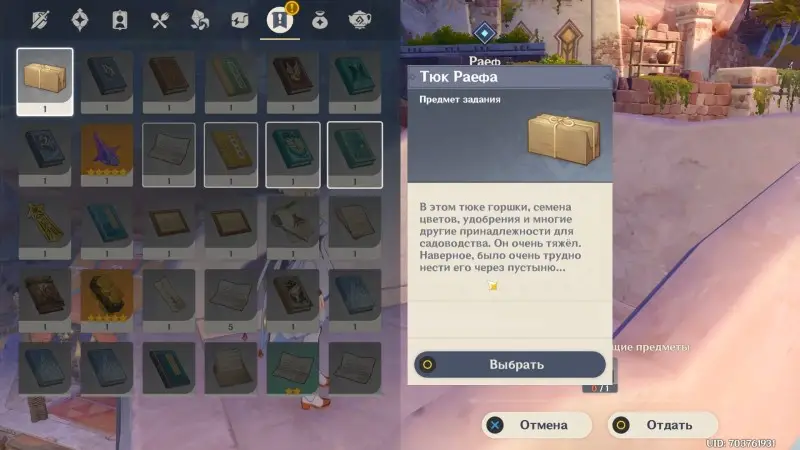 Take Nermin's flowerpot
The girl's house is under Raef's viewpoint; just glide down to hit the desired tier.
Nermin herself will come out of the house as soon as you leave the gift. She will be very happy about the flower, but she will express her fears that she will not be able to adequately care for the plants.
After talking with the girl, return to Raef. He will thank you for your help and reward you. As a result, for completing the task, you will receive 20 thousand pestilence, 150 adventure experience and 3 books of Hero experience.