Desert Memories in Genshin Impact: How to Explore the Feast Mound
Guides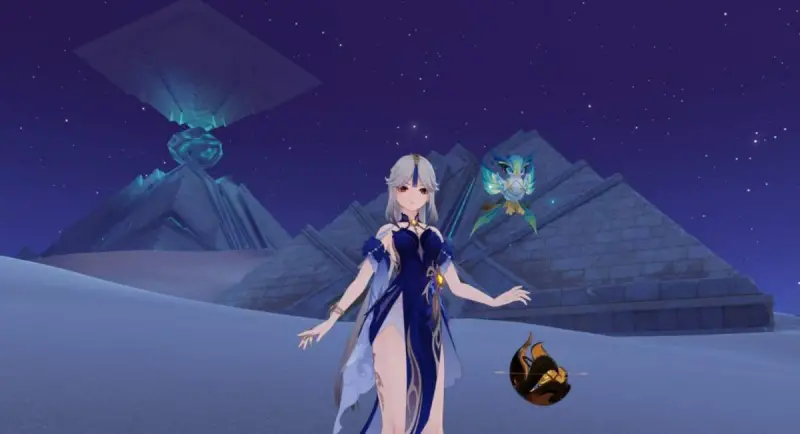 The Passage of the Desert Memories quest
How to start the quest
To do this, you need to take on the mission "Soheil's Dream". Immediately after the conversation with the scientist, three new quests should appear in your journal, one of which will be this task. In it you have to find a special stone tablet in the dunes of the Feast and deliver it to the explorer.
How to explore the Feast Mound
Start tracking the mission so that a pointer appears on the map, which will point to the area that needs to be explored. There is no teleport near it, so you will have to move to a point in the northeast.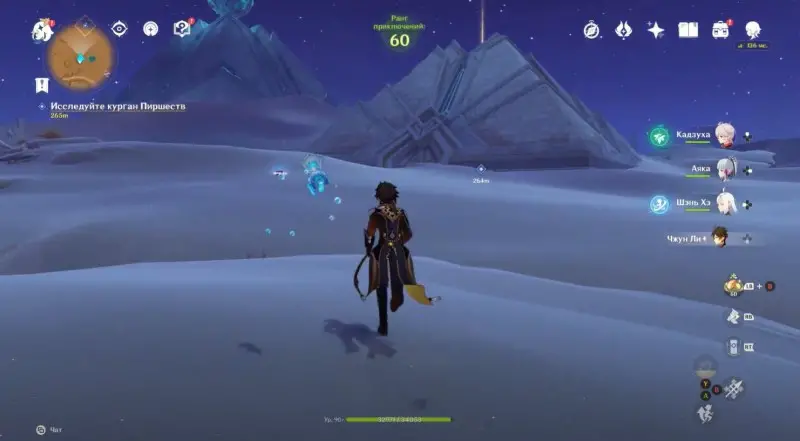 After moving, run west to a huge pyramid. The entrance is right ahead. Get inside and run forward. There will be a fork ahead with three paths: left, center and right. Touch the red device to change its color to blue, and then go to the left, where you will find Dendroculus and molds.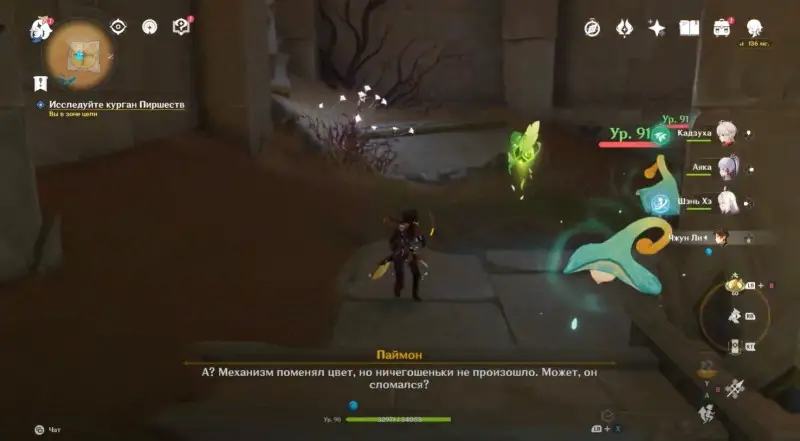 Go back to the fork and turn the mechanism back to red by touching it once. After that, run into the right passage, pick up the primordial luminary, return to the fork in the paths and jump into the central hole.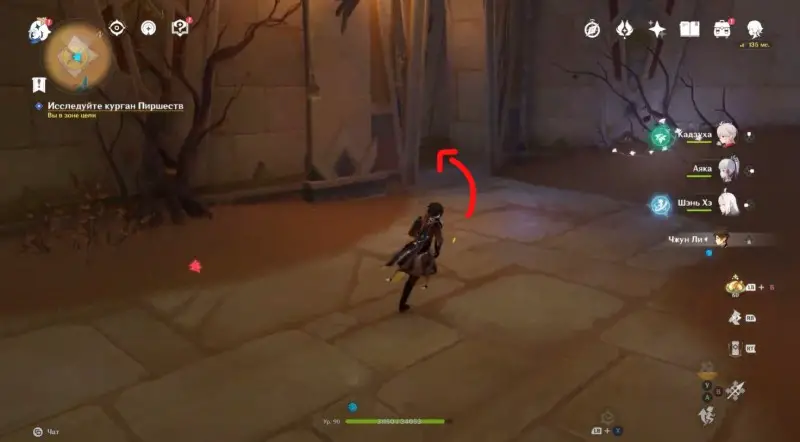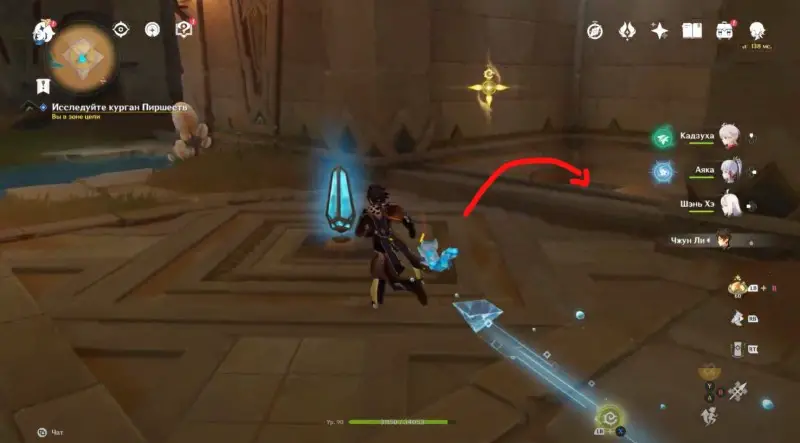 After you're at the bottom, deal with the two Primordial Constructs to unlock a Rich Chest. Turn left and go through the corridor to a new room with platforms, laser and mechanisms. Approach the cage and rotate it twice so that it shoots a beam at the wall.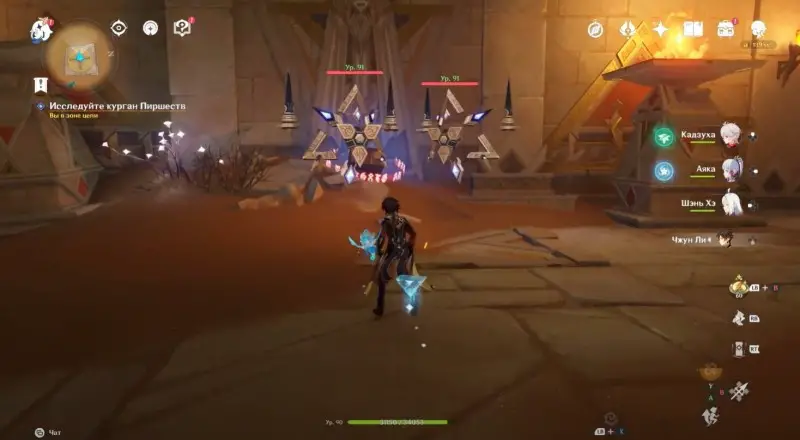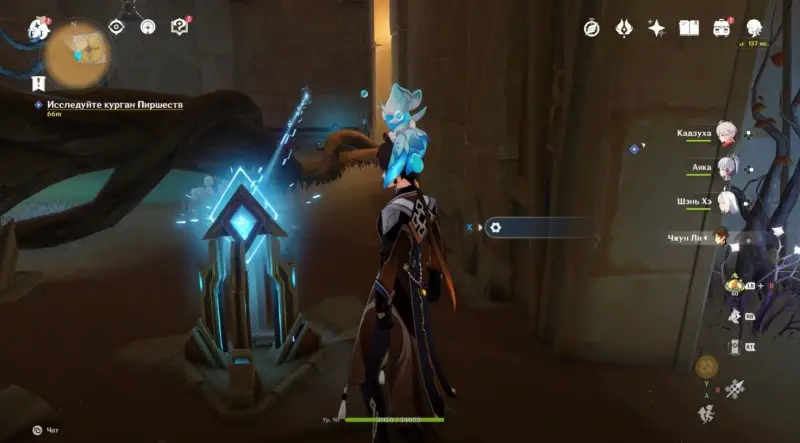 Bring the luminary to an empty area near the wall so that a hiding cell appears on it. Touch it and the illusory wall will disappear and the laser will connect with the prism, which will unlock a regular chest and a cube console on the left side. Interact with the cube and then return to the fork.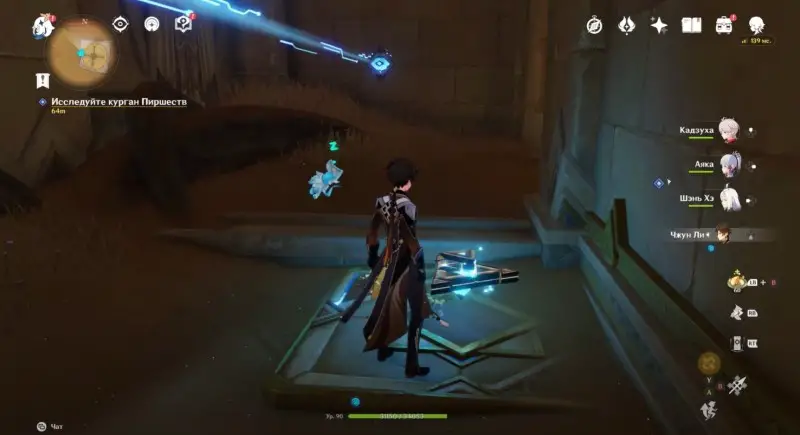 Use the air current to rise to the top floor of the building. There you will find a rich chest containing the Records of the Feast Mound, the Tablet: Rolling Thunder, and other treasures. When you approach a normal chest from the other side, you will be attacked by molders.
Now simply return to Soheil, who will still be waiting for you in Aaru Village, and hand him the slab to complete the quest. As a reward, you will receive 300 adventure points, 40 primogems, 20 thousand pestilence, 3 magical enhancement ores and 3 hero books.