At some point in the thirteenth chapter of the game, Leon will need to find an item to opening the electronic lock. In this guide, we'll show you how to restore power to the terminal, solve the puzzle, and get the Level 1 Keycard in Resident Evil 4 (2023).
Solving the puzzle with the terminal to get the Level 1 Keycard
Where is the Level 1 Keycard located
The process of collecting access cards will start from the first one, which is located behind the closed door in the location "Sectional". The terminal to open it can work, or it can be de-energized.
How to turn on the terminal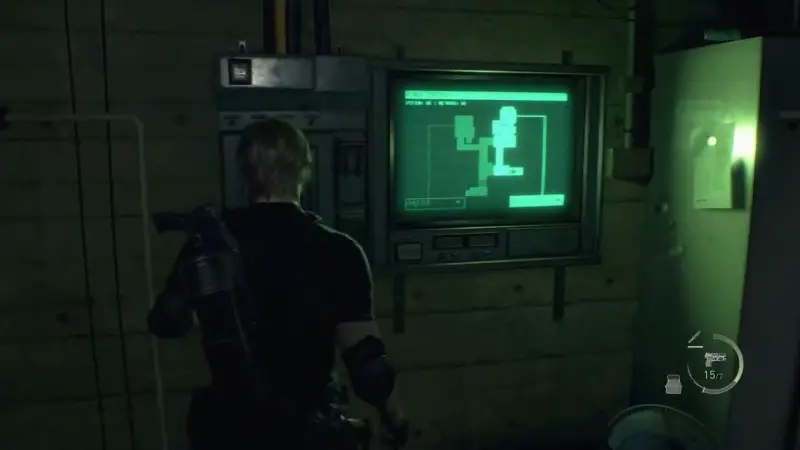 The status of the power supply depends on which position you have the switch lever in. It's located south of the Sectional and you'll need to switch it several times in this chapter to redirect the energy to the part of the building where you're going to unlock the doors. Now we need to highlight the right side on the monitor, where the target terminal is located.
How to solve the puzzle on the terminal
Easy and standard
Hardcore and professional
The meaning of this puzzle is to redirect energy (from the Power rectangle on the diagram ) on mugs with the lightning symbol. With a switch below the screen, you select the level of "crossroads" that must be rotated in such a way that the energy in straight lines reaches the goal. Above we have attached screenshots with the appropriate node placement for all difficulty levels.
In the room that opens, you can collect the Level 1 Key Card and continue on your way to the next puzzles.