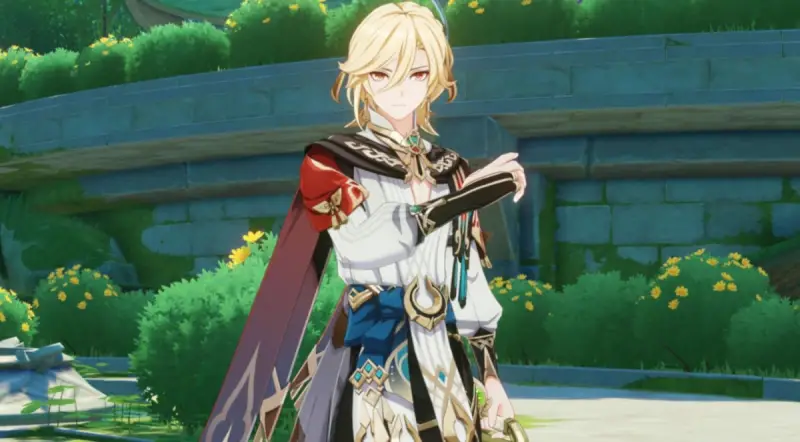 In Genshin Impact, the encounter with Kaveh is a separate type of legend quest, where you have to choose a variety of answers while communicating with various characters, make some decisions and complete certain tasks for opening all available endings.
As you unlock new endings, you'll earn valuable rewards, including Source Stones, additional Tranquility Teapot Paintings, and Hero Ascension Materials. In this guide, you will learn about all the choices and actions that you need to make to unlock the full story.
How to start and complete meetings with Kaveh
You will be able to take on this quest line if you meet a number of conditions, namely:
Have at least 40 adventure rank. See our separate article for tips on how to increase this stat quickly.
Complete the Archons quest "Akasha's Pulse and Kalpa's Flames", which is the fifth chapter of Volume III of the main storyline.
Prepare 2 Legend Keys by completing exactly 16 Daily Quests (only 4 such missions can be completed per day). In addition, you can keep no more than three keys on you at the same time, so you won't be able to save them in reserve.
Having dealt with all the above requirements, open the Legend Quests menu and go to the category « Meetings. Find the required hero there and unlock the encounter with him.
In this guide, you will not find a detailed description of absolutely all the events that take place during this mission, since we do not want to spoil your impression of its independent passage. We will indicate only the key forks, actions and decisions with which you can open all the endings. The article will also, if necessary, consider all the puzzles, give answers to quiz questions and show the location of key objects.
Keep in mind that you don't have to start the entire line from scratch to unlock each ending. You can easily go to any fork you need in the "Meeting: Kaveh" window. In addition, with the release of version 2.2, the game now indicates the options you have previously selected.
Note: We add that during conversations with Kaveh, you will surely notice a scale consisting of white hearts and located in the upper right corner – it shows the level of friendliness of the architect. Its size has no effect on unlocking endings, but if it goes all the way down, the encounter will immediately end, forcing you to return to the last junction you reached. Hearts can disappear due to the Traveler's rude behavior or choosing the wrong answers.
Act I
The picture below will show all the branches of the story that lead to different endings. It gives an overview of the meeting. Next, we will take a closer look at all existing routes (information will appear after the release of update 3.7).
Ending 1
Ending 2
Ending 3
Ending 4
Ending 5
Rewards for Encounters with Kaveh
You will receive a certain reward for unlocking each new ending. Below is a list of the items you'll receive for completing the entire chain:
Discover 1 Encounter Memory: 100 Adventure Points, 20 Source Stones, and 3 Wits Directions.
Unlock 2 Encounter Memories: 100 Adventure Points, 5 Hero XP, and 3 Nagadus Emerald Fragments.
Unlock 3 Encounter Memories: 100 Adventure Points, 20 Source Stones, and 5 Ambitious Project dishes.
Discover 4 Encounter Memories: 100 Adventure Points, 5 Hero XP, and 3 Nagadus Emerald Fragments.
Discover 5 Encounter Memories: 100 Adventure Points, 20 Source Stones, and 3 Wit Directions ".
In addition, unlocking all of the branches will unlock a unique achievement, earning you another 20 Sourcestones. There are also two additional trophies that we talked about above – they give 10 more primogems for them.