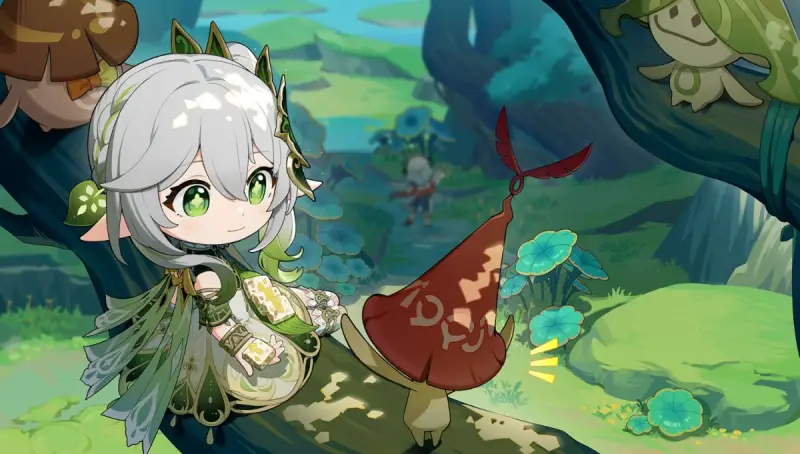 In Genshin Impact, Evolving Elixirs is a Patch 3.6 event where you have to complete combat challenges against various enemies and empower yourself with the Explosive Boil Device . In this guide, you will learn how to start this event and go through all its stages, gaining 4000 points in each. As a reward, you will receive source stones, pestilence and valuable materials.
How to start the Elixir Development event
The event starts on April 13, 2023 at 10:00 server time and ends on the 24th of the same month. To take part in it, you have to fulfill a couple of conditions, namely:
Achieve at least 20 adventure rank.
Go to Sumeru by starting the Archon quest « Through smoke and dark woods. However, you can go to the required region without this quest, simply by unlocking the necessary teleports and the statues of the seven Archons.

Having dealt with the indicated requirements, head to the southwestern part of Sumeru and look for student Hajanad near the Wall of Samiel to take the starting quest, after which you will have access to the tests.< /p>
Passing the quest "Explosive Boil!"
First of all, you will need to talk to the weirdo next to the Wall, located southwest of the region's capital. The required location will be marked with a quest marker. Enter into a dialogue with Hajanad. After talking with her, you will receive an explosive boiling device and elixirs.
The task will come to an end. As a reward, you will receive 30 Source Stones, 3 Hero XP, and 30,000 Mora. Then we advise you to carefully study the instructions for using the new gadget. After that, you will be able to take on the first test.
Completing the quest "Generous Budget"
Access to it will open after the completion of the last test, which you can complete on April 20.
The basics of the Elixir Development event
It consists of four combat tests. Access to a new stage will open every 2 days. To complete one stage, you need to defeat a certain number of opponents in three consecutive rounds, using your own or characters provided by the game. You can change the composition of the squad between battles.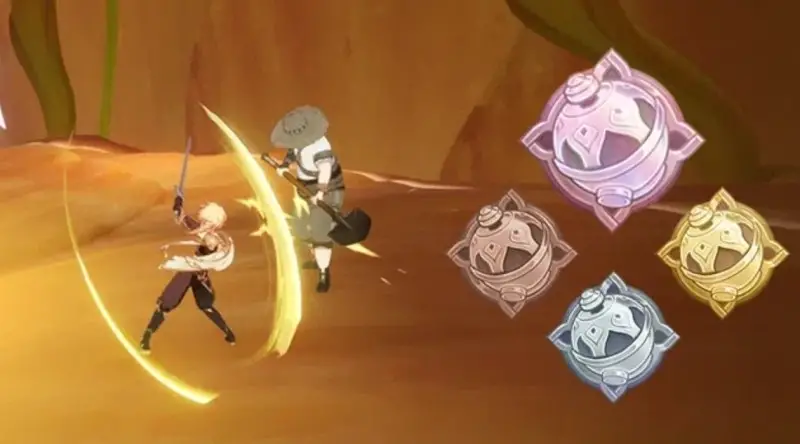 The more monsters you can defeat in the specified time, the more points you get at the end. The amount of points earned will determine the rewards and medals awarded.
Use the Explosive Boil Device
During the event, this gadget will automatically trigger every 20 seconds, leading to the activation of one of four potential healing effects . As a result, you will receive combat power-ups for a certain period of time. Each round will have its own healing buffs.
By using these bonuses wisely, you will be able to destroy monsters much faster and more efficiently, so study them carefully.