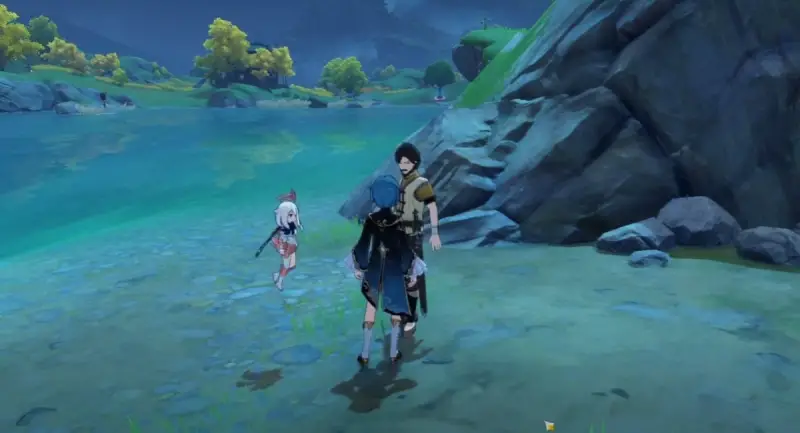 In Genshin Impact, Jiang Xue Fisherman is Li Yue's daily quest to fight and defeat several waves of monsters. This quest allows you to unlock the "Cook and Fisherman" achievement. In this guide, we'll show you how to start it and what you need to do to unlock the trophy.
The Jiang Xue Fisherman quest
How to start the quest
Dailies drop daily randomly, but you can slightly increase the likelihood of receiving the quest you need. To do this, open the Adventurer's Handbook, go to the "Assignments" tab and select Li Yue in the list of the desired region. Now you just have to wait for the required mission to appear in the journal.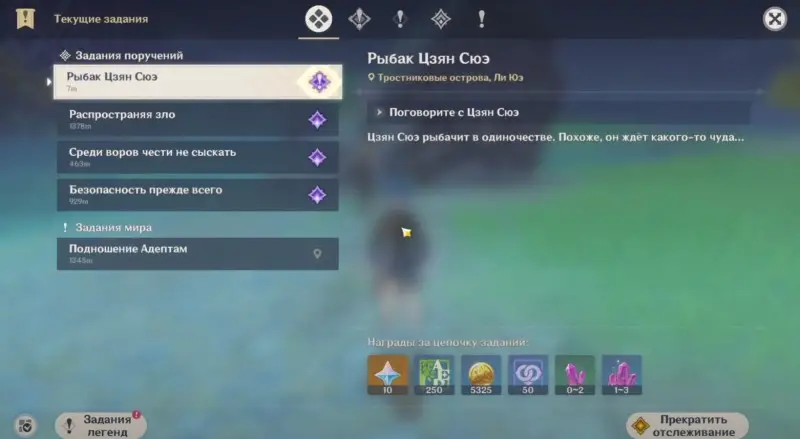 When this finally happens, head to the small island located east of Wanshu Manor. There you will find Jiang Xue fishing alone – during a conversation with him, enemies will attack you.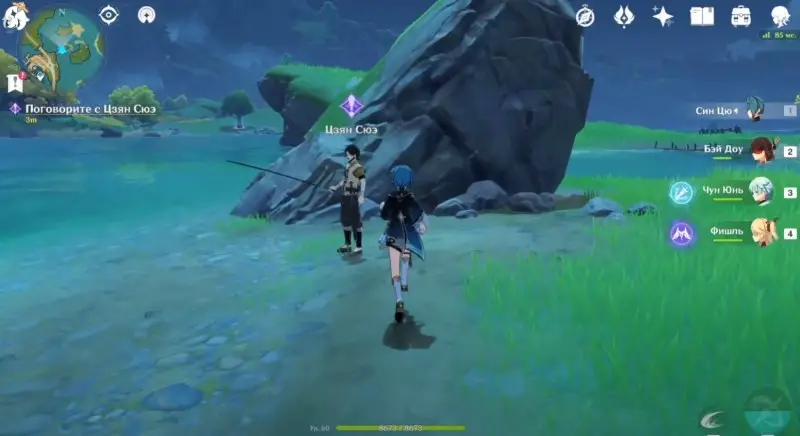 Defeat the monsters
Immediately after the conversation, you will have to fight three waves of opponents, including the following monsters:< /p>
First wave: 2 Helichurl with stone shield, 1 Helichurl Berserker and 1 Dendro Shamachurl.
Second wave: 1 Hydro Shamachurl and 2 Mitachurl with wooden shield.
Third Wave: Ruin Hunter.
Considering the kind of enemies you will have to fight, we strongly advise you to add Geo and Pyro characters to your squad. The first will help to split stone shields (they are also well crushed by attacks inflicted with a two-handed sword), and the second – wooden ones. In the second wave, we recommend that you deal with Hydro Shamachurl first, otherwise he will constantly heal mitachurls.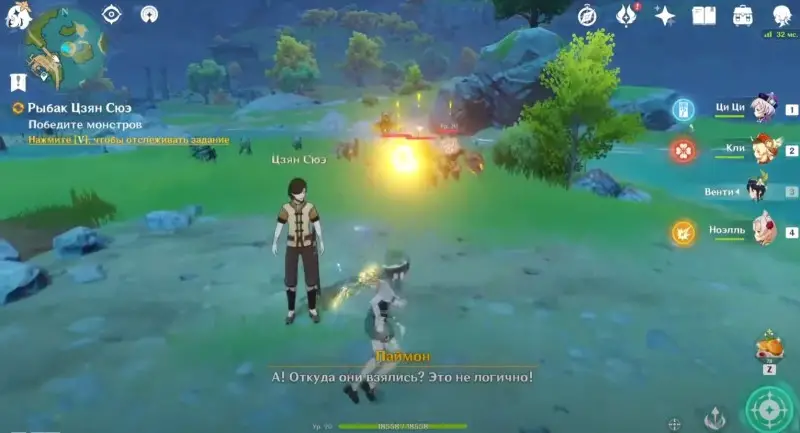 When the Ruin Hunter spawns, you you can fight him, but his health will not fall. After 10-15 seconds, the fisherman will ask you to close your eyes for a second, after which the automaton will simply disintegrate. Talk to Jiang Xue again. He will thank you, which will lead to the completion of the task. The reward will be standard for dailies.
How to unlock the "Cook and Fisherman" achievement
To do this, you will have to complete not only this assignment, but also the mission Yan Xiao's Dilemma, which also opens in Li Yue.