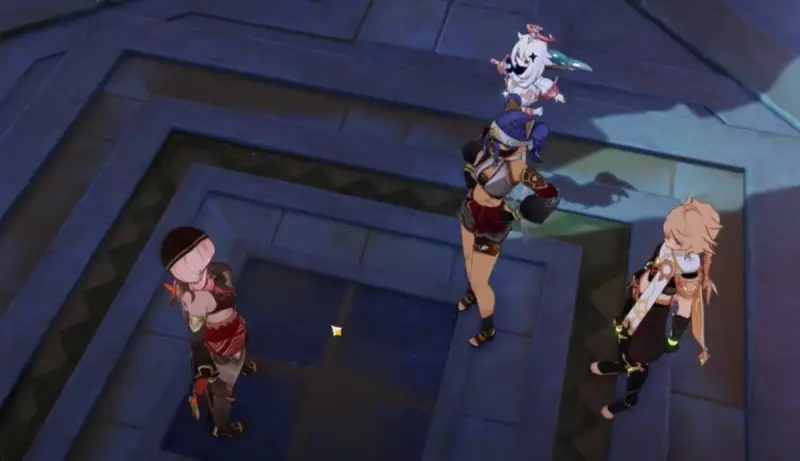 For her atrocities are endless in Genshin Impact… is a quest in the world of Sumeru and the final part of the quest line "Her enemies rage like waves ". As part of it, you will need to infiltrate Fatui's hideout, find Jecht and uncover Babel's plans. If you have any difficulties with completing these tasks, then study our guide.
The passage of the quest "For her atrocities are countless"
How to start the quest
It should start automatically immediately after you complete the last mission of the chain called "Sharpen arrows, prepare shields …". If this does not happen, then try logging out of your account, wait 20-30 minutes, and then log back in.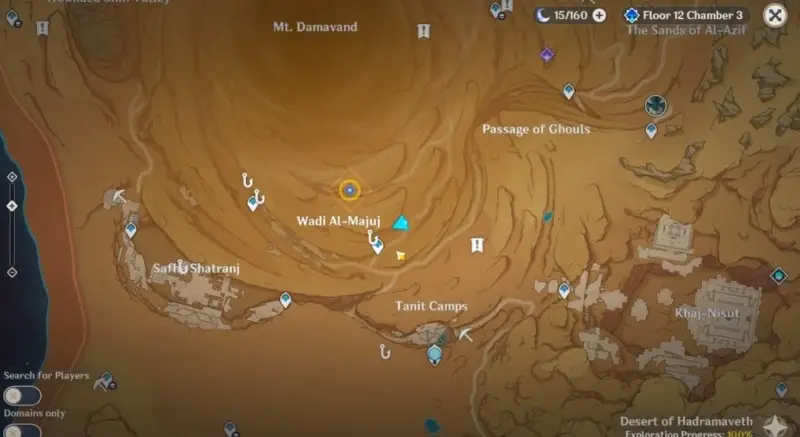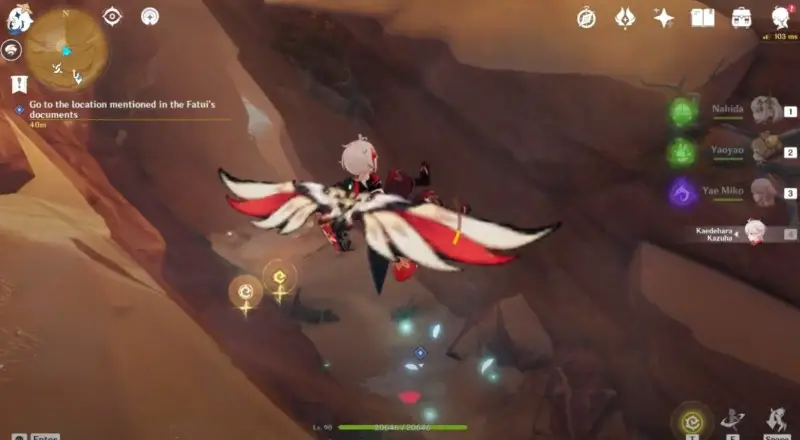 Next, you will need to go to the place that was noted in the documents of Fatui. The desired point is located in the northern part of Wadi al-Majuj. Just move to the location's east teleporter, then run to the northwest and go down into the gorge.
How to find Jacht
Once you reach the indicated location, start descending the canyon down to the next marked area. Soon you will hear Jecht's voice. Wait for her to say a few lines. Then a new marker will appear leading to the temple entrance. Approach the doors.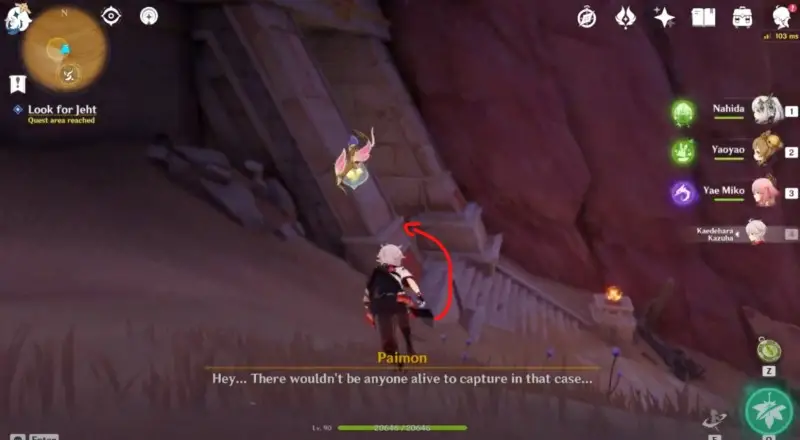 Soon the gate will open and you You have to deal with two Anemo wrestlers. Deal with them and enter the ruins.
How to infiltrate Fatui's hideout and calm Jeht
After entering the temple, deal with the Cryo bombardier, and then go to the left passage and immediately activate the elevator that will bring you down.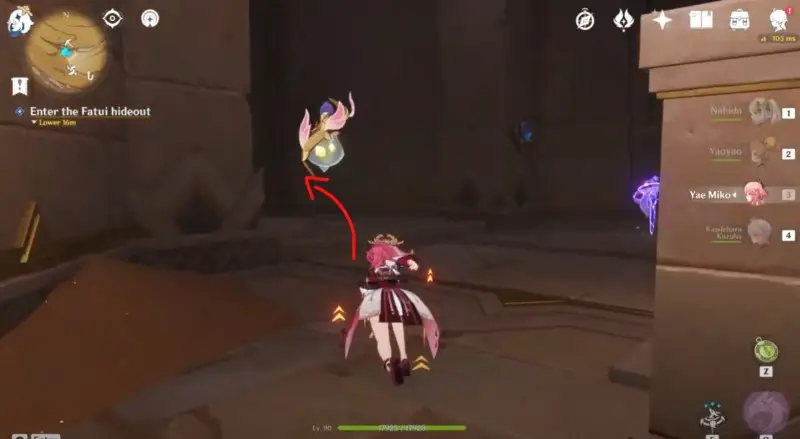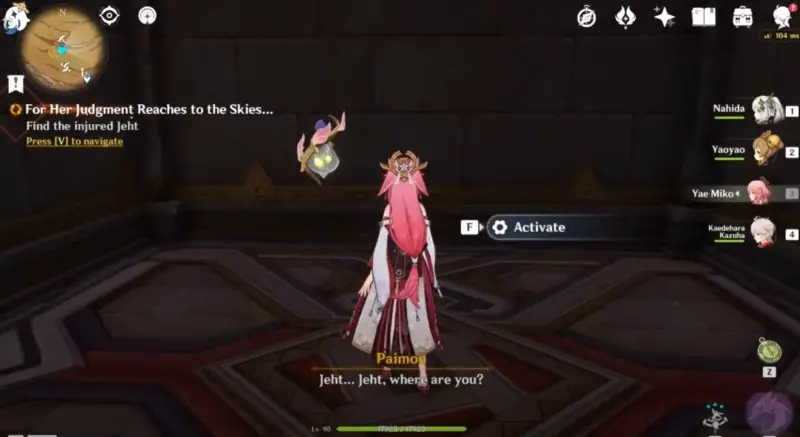 After descending, turn left again into the hallway. At the end of it, you will reach a dead end with a stack of stones – inspect it for 10,000 mora. Then go back to the elevator and this time turn right and jump down through the breach.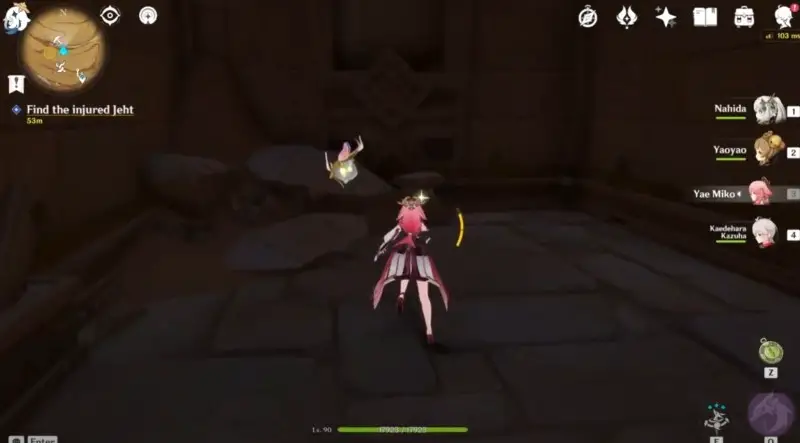 Below you will find Jacht. She will consider you traitors, so she will immediately attack. You have to fight her. She's only a slightly buffed version of the Desert Spring in the Sands, so fighting her is unlikely to cause you any problems. In addition, her life bar should only be reduced to 40-50%. Then a cut-scene will start, in which you can calmly talk with your girlfriend.
Next, you'll have to fight the Falcon Assassins Nayram and Reska. Jeht will help you in this fight. Again, this battle can hardly be called difficult. At the end, talk to the girl again.
How to defeat Babel and the warriors of the Tanit tribe
During a conversation with Jacht, hand over the documents you found to her so that she can see that Babel is to blame for everything. After that, you will automatically find yourself outside. Walk forward to meet the matriarch. Talk to the woman to find out about her plans.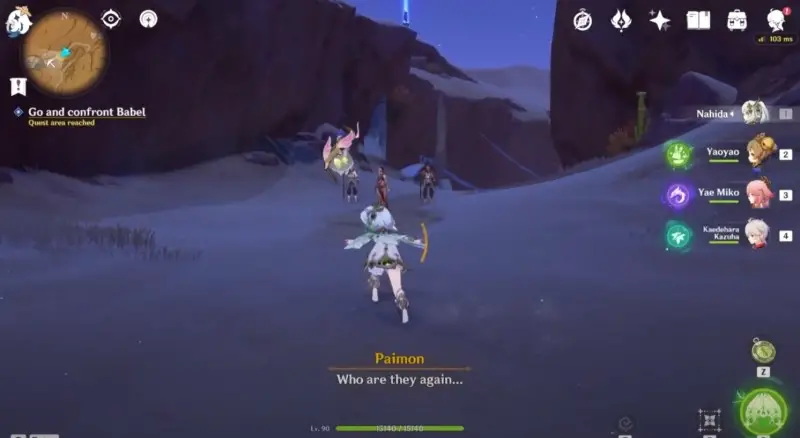 Next, you'll have to fight a couple of common deserters and an enhanced version of Blazing Narrator. She should not become a threat to well-pumped heroes. Plus, Babel will run away when he loses more than 50% of his health. Start moving towards the camp, dealing with simple enemies along the way.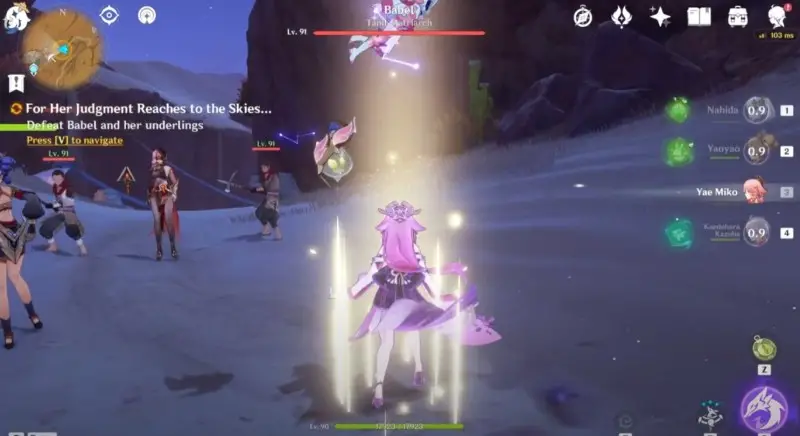 In the settlement you have to fight with several waves of opponents. For the most part, they consist of ordinary deserters, so we advise you to use Anemo whirlwinds to group enemies, and then inflict powerful blows on them with explosions of elements. Once down, cross the bridge to the other side.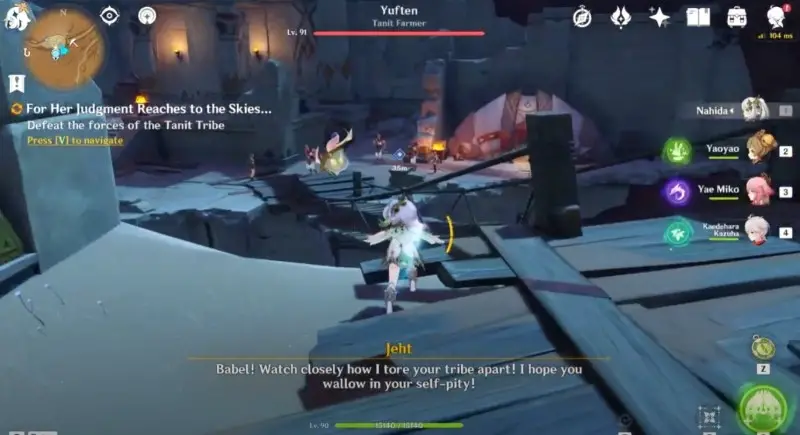 There you have to deal with another group of mobs, which this time will be led by Yuften. He only has a little more health than the regular deserters, so you'll have to deal with him fairly quickly. Then go to the temple entrance where Babel will be waiting for you again.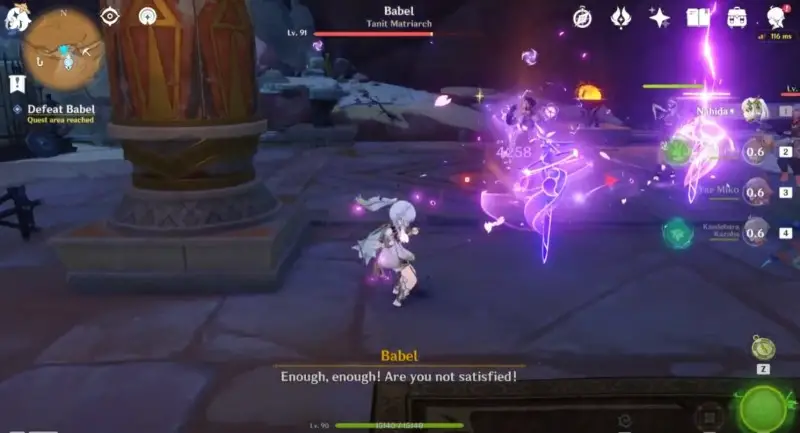 Fight the matriarch again. Now you can lower her life bar to the very end. Having dealt with her, talk with Babel for the last time. Then chat with Jacht outside the camp again.
Walk with her for a bit, then watch the new cutscene. After its completion, the quest and the entire chain will come to an end. You will unlock the achievement "…She will avenge…", which gives 5 primogems. As a reward, you will receive 50 Source Stones, 34,000 Pestilence, 400 Adventure Points, 3 Hero Books, and 6 Enchantment Magic Ore.
In addition, you can now also pick up an Old Stone Key in Tanith's camp to open door to the treasure. We have covered this in more detail in a separate guide.