In The Witcher 3: Wild Hunt, the Forgotten Wolf School Equipment is a new set of armor and weapons inspired by the Netflix series and added to the game with the release of The Witcher 3: Wild Hunt Remaster. In this guide, we will tell you how to get the blueprints for the appropriate armor, as well as the silver and steel swords.
Don't miss the best Black Friday deals!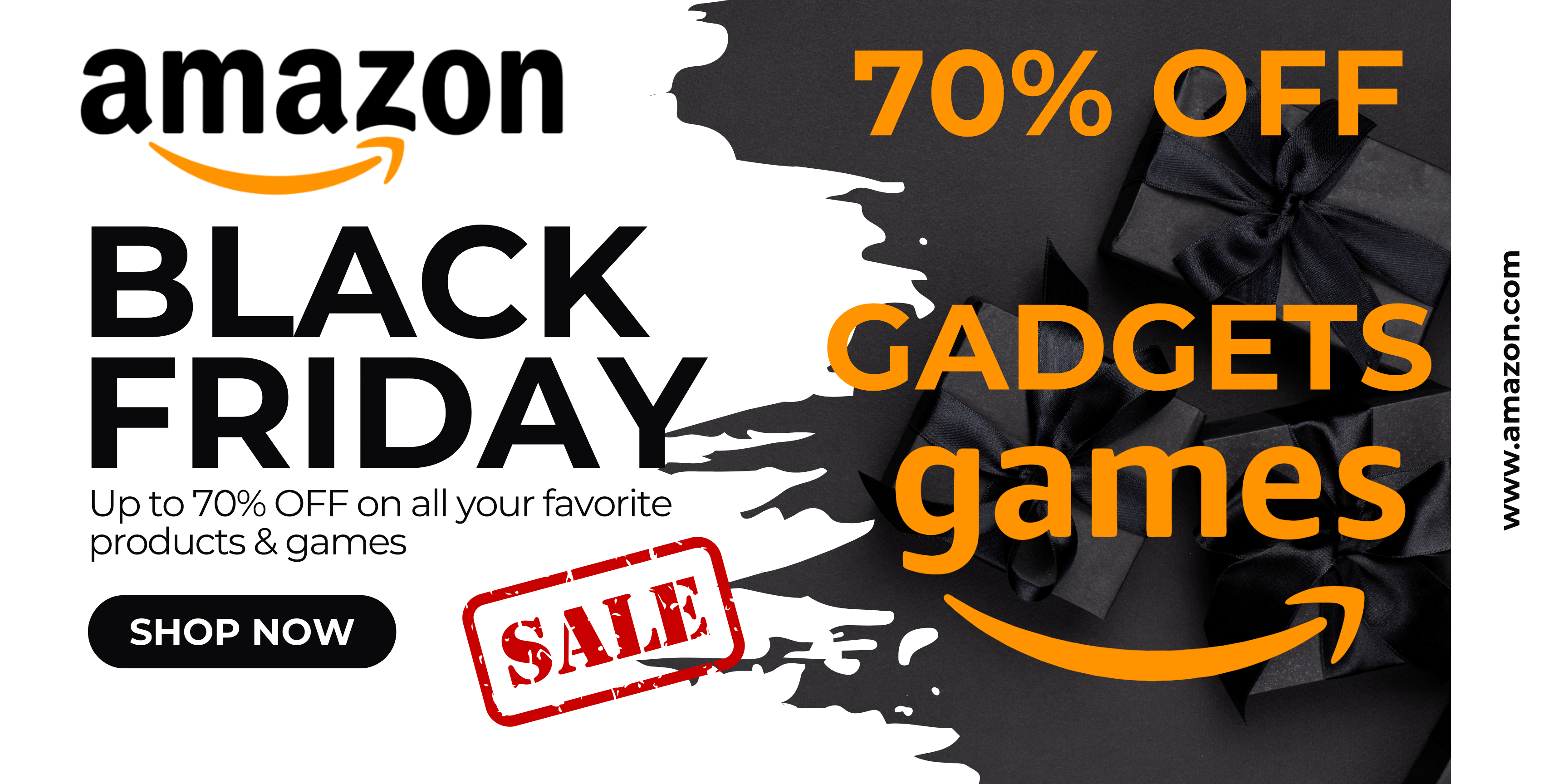 The Witcher's Antiquities: Blueprints for the Forgotten Wolf School Equipment
How to start the quest
< p>First of all, you will need to go through another new quest called "In the shadow of the eternal fire", which takes place in Velen. It is recommended to pass at least level 15. At the end of it, you will meet the witcher Reynald, who will give you the blueprints for the set you need.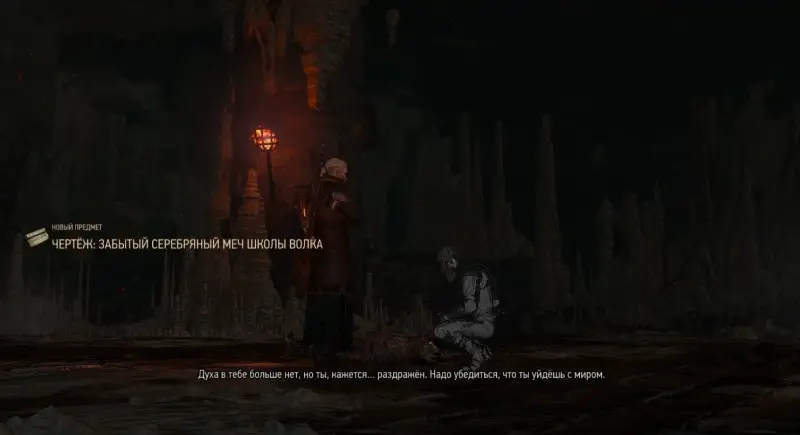 Here's just some data will be missing, so you won't be able to create master and grandmaster variants of armor and weapons. To do this, you will need to find additional manuscripts in Kaer Morhen.
Where to find Osmund's notes in Kaer Morhen
Move to the witcher's fortress and enter it through the holes in the bars. Climb up and turn left. Walk a little forward, and then turn right, passing through the archway. Continue upstairs and enter the patio through the massive double door.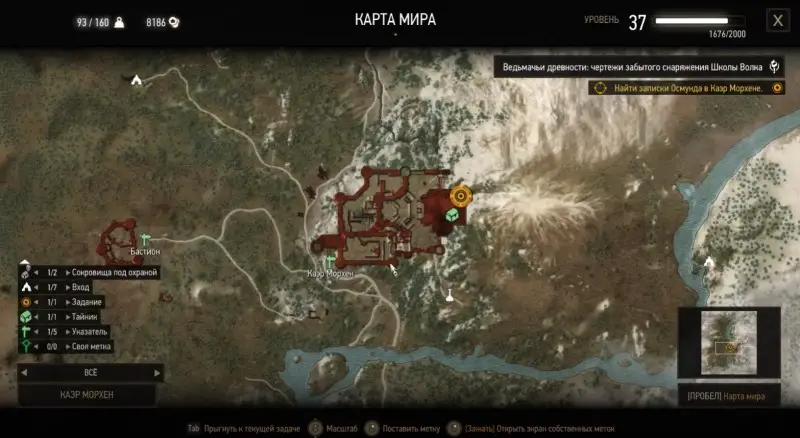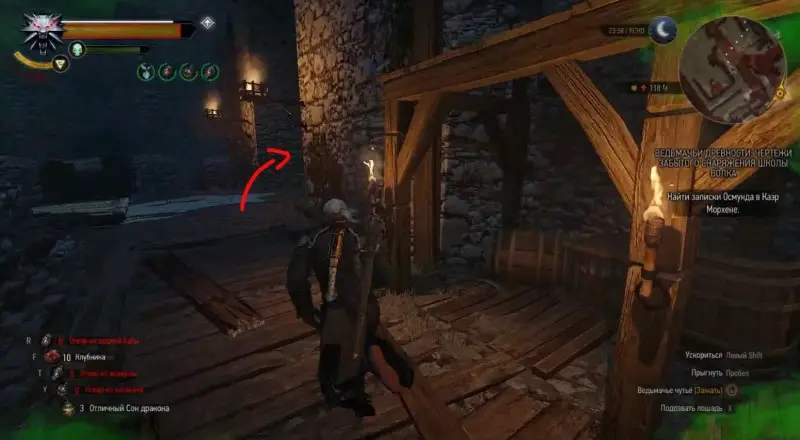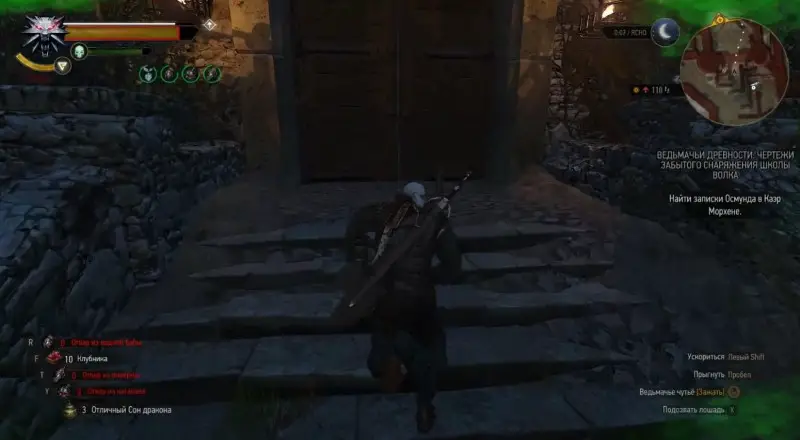 Climb the stairs and enter the castle. Go forward, and then turn left to the area marked on the map. You won't find anything at the bottom, so immediately go up the wooden ladder to the top, and then go to the bookshelves on the left and inspect them. This will complete the task.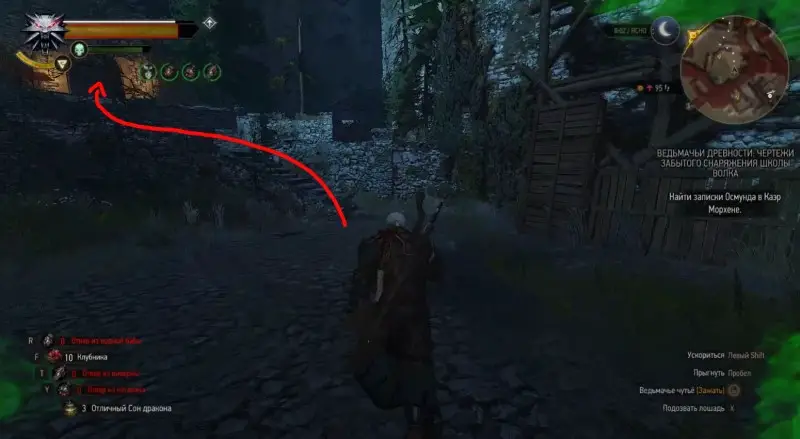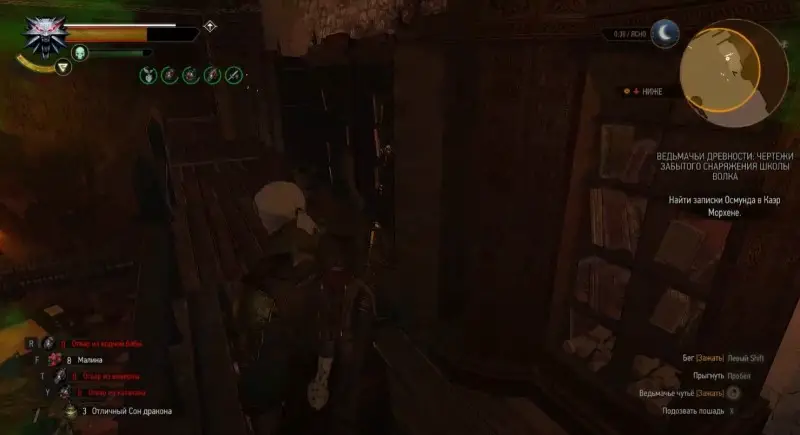 How to craft Forgotten Wolf School Gear
To create armor, you need an armor. In Velen, for example, you can find it in the castle of Vronitsa. The screenshots below show the characteristics and ingredients needed to create each part of the set.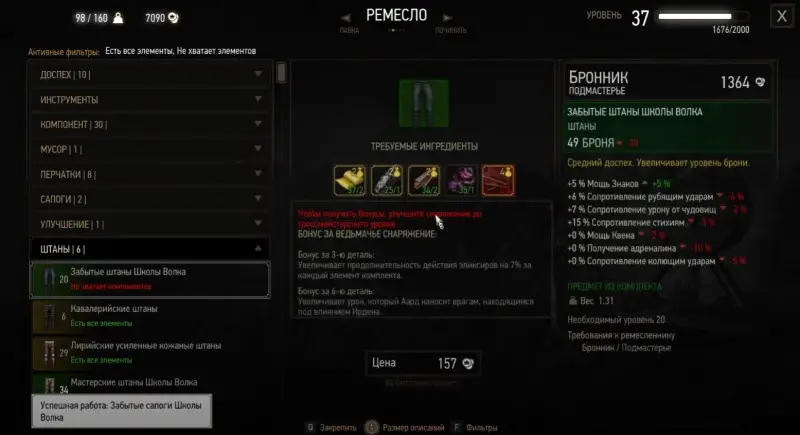 This is a medium armor that increases the level of armor. As for bonuses, they look like this:
Buff for the third part: increases the duration of elixirs by 7% for each element of the set.
Buff for the sixth detail: increases the damage from the Aard sign to enemies that are under the influence of Yrden.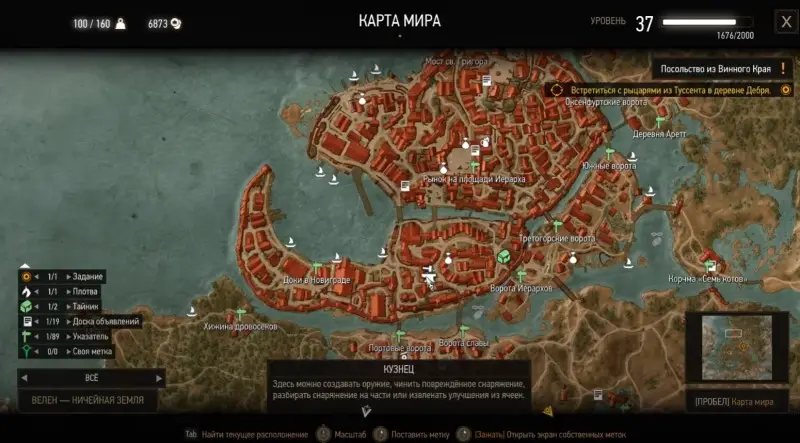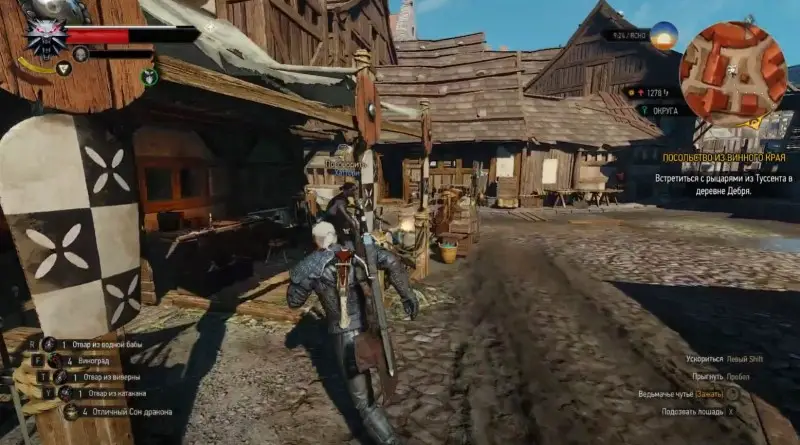 Now you need a good gunsmith. You can find one in Novigrad. You can create the Forgotten Silver Sword of the School of the Wolf and the Forgotten Steel Sword of the School of the Wolf with it. Weapon parameters are shown in the pictures below.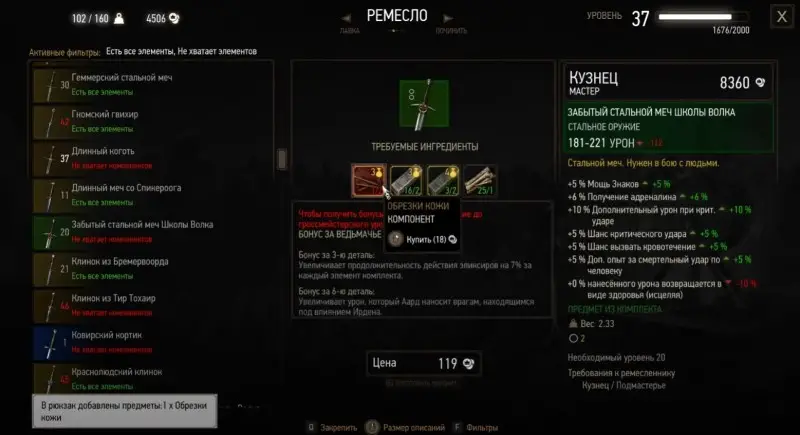 This set isn't exactly Imbum, but it can be a good option in the absence of more specialized sets. Plus, it will suit players who never fight a single battle without elixirs, and also often use the signs of Aard and Yrden.