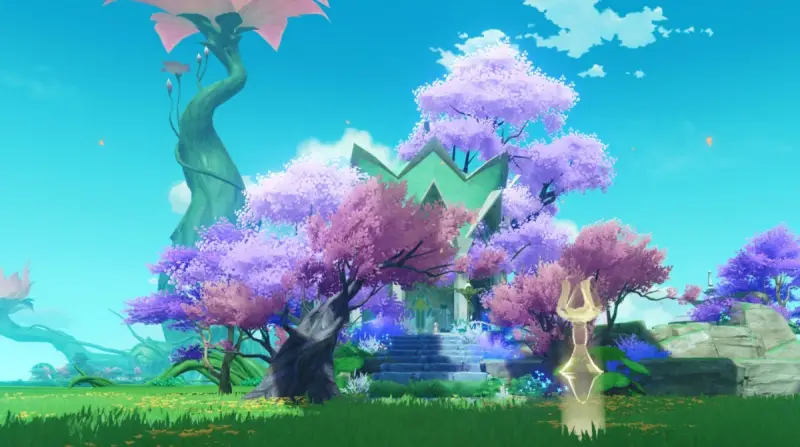 In Genshin Impact, the Fragrant Forest is an abode form for the Kettle of Serenity, added to the game with the release of Patch 3.2 and designed in the style of Sumeru . To open this Dendro Island, you need to get the True Fruit of Nature. In this guide, we will tell you where you can get it.
How to open the Fragrant Forest in the Kettle of Serenity
Where to find the True Fruit of Nature
Go inside your teapot, find Pukhlyash and enter into a dialogue with him. Select the "Treasury" option, and then go to the "Home Treasures" section. At the top of the list, you will immediately see the item you need. It requires 1000 treasure coins to purchase.
We add that it will be possible to buy it only after completing the task of the Archons called "King Deshret and the Three Wise Men", which is the 4th chapter of the third volume of the main storyline. Thus, it will be possible to obtain a new form of the monastery only after the beginning of the study of the Twilight desert.
How to change the form of the monastery to the Fragrant Forest
After purchasing a True Fruit of Nature, open your inventory and look for a new item in the Jewels category. Then click on the "Use" button. Talk to Fluffy again and select the "Change Shrine Shape" option. A new menu will open, in which you need to select Fragrant Forest and click on the inscription "Change".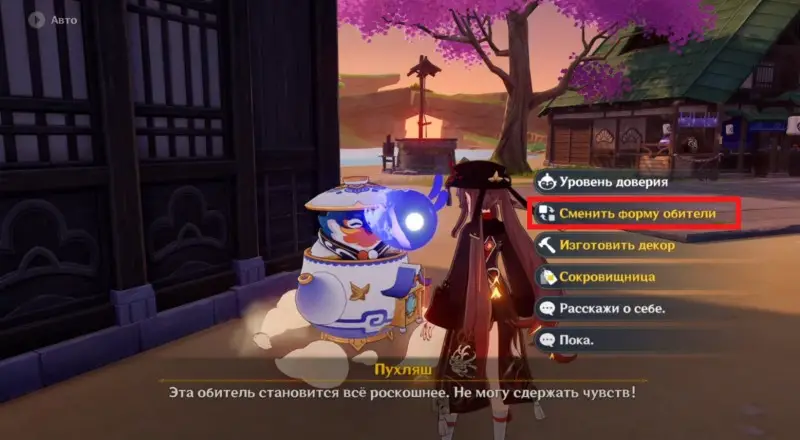 Then a loading screen will appear, and soon you will find yourself in a new monastery, made in the style of the Dendro region. Note that changing the abode will stop the growth of all landings on the field. The main island has a house built on top of a giant tree.
Objects that have fabulous or tropical style. You can get acquainted with similar objects in our guide on ID copies of other players' abodes.