In Genshin Impact, Garcia's Ode: Someone's Echo is a daily an assignment for Sumeru, in which you will need to bring the seal of the treasure thieves to the inventor. In this guide, we will explain the conditions for starting this quest and how to complete it safely and advance further in the Garcia quest chain. You will also learn how to unlock the secret achievement "Laws of Arithmetic".
Ode to Garcia: An Echo of Someone's quest
How to start the quest
You will first have to complete the previous quests of this daisy chain, namely: Ode to Garcia: Necessary Things, Ode to Garcia: Something to Replace, Ode to Garcia: The Great Bearer, and Ode to Garcia: A Trifling Matter. It is possible that you need to go through them 2-3 times. After that, it remains just to complete daily tasks until the desired quest appears – this may take some time. You can increase your chances of getting the quests you need by selecting Sumeru from the Daily Quest Region list in the Traveler's Handbook.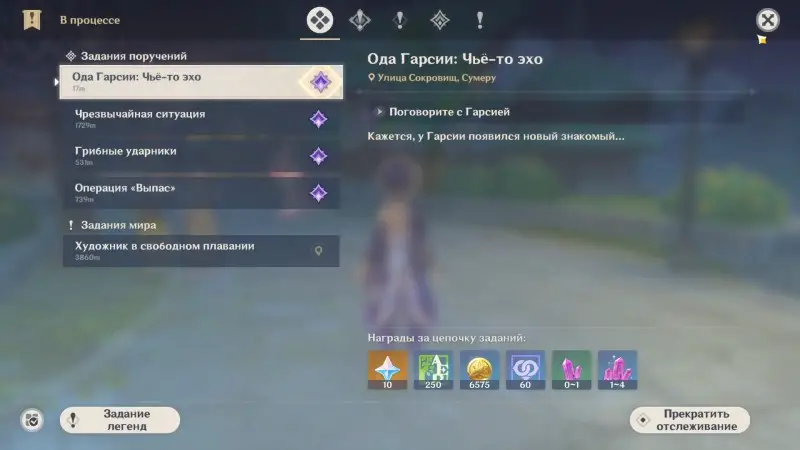 As soon as the necessary daily falls out, you can begin to complete it. Find Garcia in Sumeru using the marker on the map. He spends time in the company of Kaya and Lou Tong, enjoying aromatic coffee, but does not forget about business for a second, immediately choosing the next assignment for the player.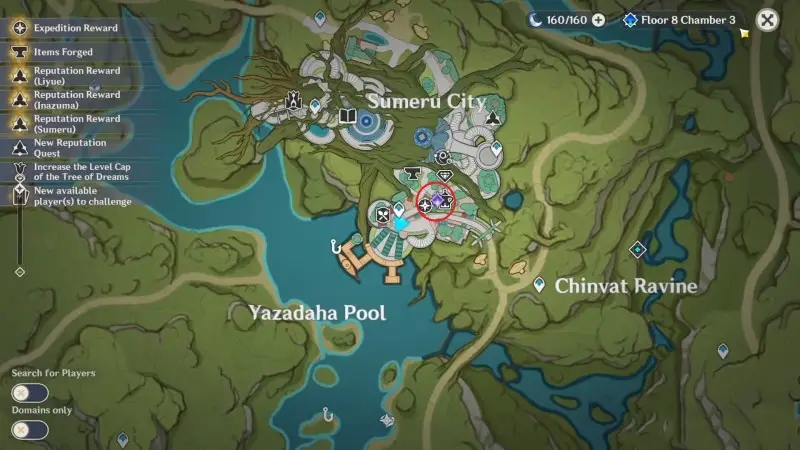 Retrieve the brooches from the Treasure Thieves and give them to Garcia
The goal of this mission is the same as in one of the previous dailies – you need to bring the treasure thieves brooches to the inventor. This time 2 Golden Raven Seals. We have marked a couple of locations with the right enemies in the screenshots below, but you can also refer to our separate guide to farming Golden Raven Seals.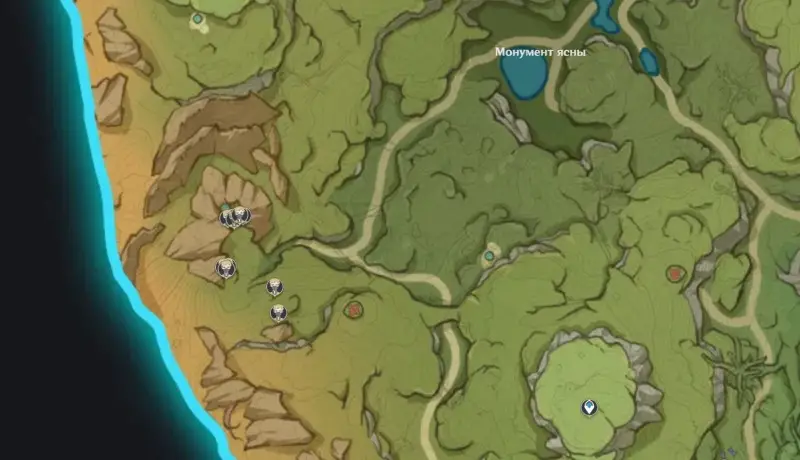 Once you have the items you need in your inventory, just talk to Garcia again and give him two blue quality seals. This will complete this quest and you will receive a generic reward corresponding to your adventure rank. You will also have access to the world quest in this thread, Ode to Garcia: A Gift of Compatibility.
How to unlock the "Laws of arithmetic" achievement
Also, according to the information available at the moment, the daily "Ode to Garcia: An Echo of Someone" completed three times rewards the player with the hidden Sumeru achievement "Laws of arithmetic" (needs confirmation).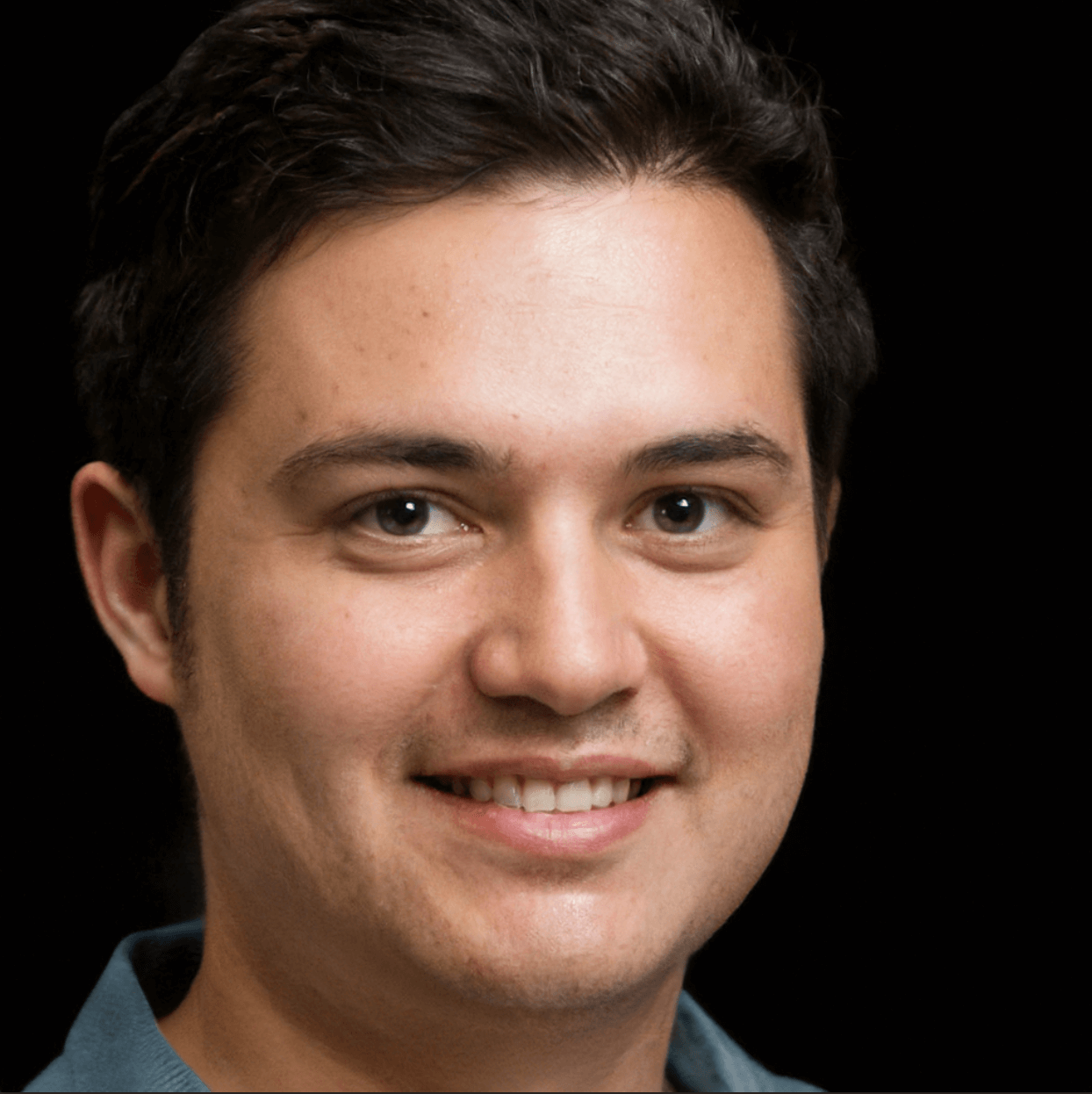 I like to play mobile games. Especially, Mobile Legends Bang Bang and COD Mobile.  I share my game experience. Sometimes I publish guides and tips from other players. So if you'd like to be published on Gameloid, please contact me.