Genshin Impact 20 Years Ago Event is an optional quest available after completing the Opening of the Festival quest during the Celebration event mind. This quest is designed to intrigue the player with mysterious events taking place in parallel with the festive part of the festival festivities. In this guide, we'll walk you through the quest, refraining from plot spoilers.
Walkthrough of the task "Event of twenty years ago"
How to start the task
The task is a plot continuation of the last conversation in the "Opening of the Festival" quest and appears in the task log immediately after passing the introductory part of the event. So, if it's missing in your case, then you must first complete the first story part of the Triumph of Reason event that precedes it.
Ask Dory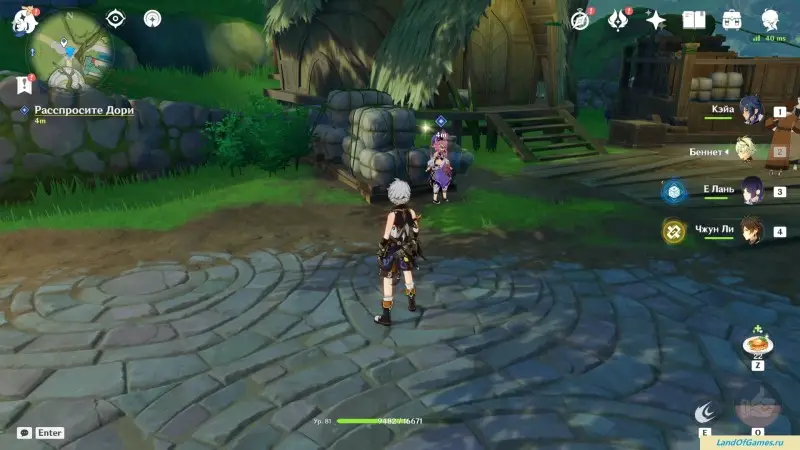 Dory is standing in the same place where your previous conversation ended – near the northern city teleport Sumeru. A conversation with her will confirm the earlier suspicions and will give grounds for an impromptu investigation into the authenticity of the Diadem of Knowledge, which is the main prize of the Twilight Festival.
Talk to Kashmer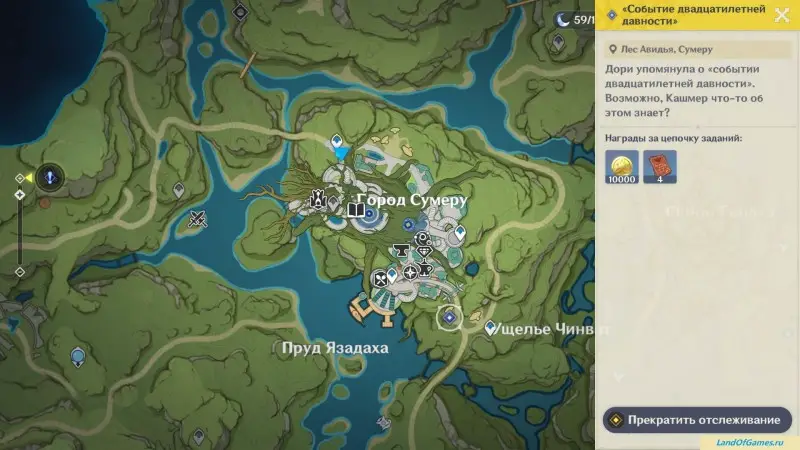 The informant girl will direct you to a man named Kashmer, who admires the beauties of Sumeru at the opposite end of the city. Move to the southern teleport and talk to the man on the raised platform near the last hut. To talk to him, select in the dialogue "Event of twenty years ago", the phrase that Dory suggested to you.
< p>Listen to the story of the Kashmeri about the diadem, this will direct your search beyond the city, into the forest.
Keep searching for clues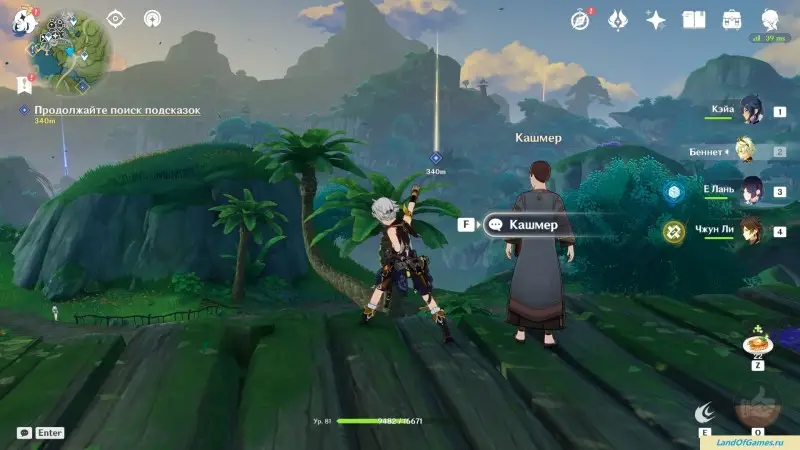 The place that Kashmer told about can be seen even from his platform. To make your way a little easier, you can use the teleport located halfway to the huge stump.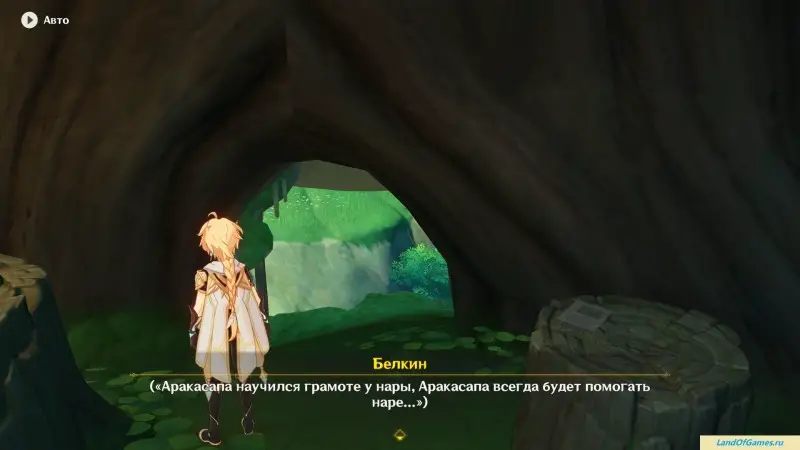 When you reach your destination, just climb up, inside the tree trunk, and then down, into the cache. The one you are looking for will no longer be in the hollow, but after finding a suspicious note, the task will be completed, and you will receive 10 thousand pestilence and 4 volumes of Adventurer's Experience.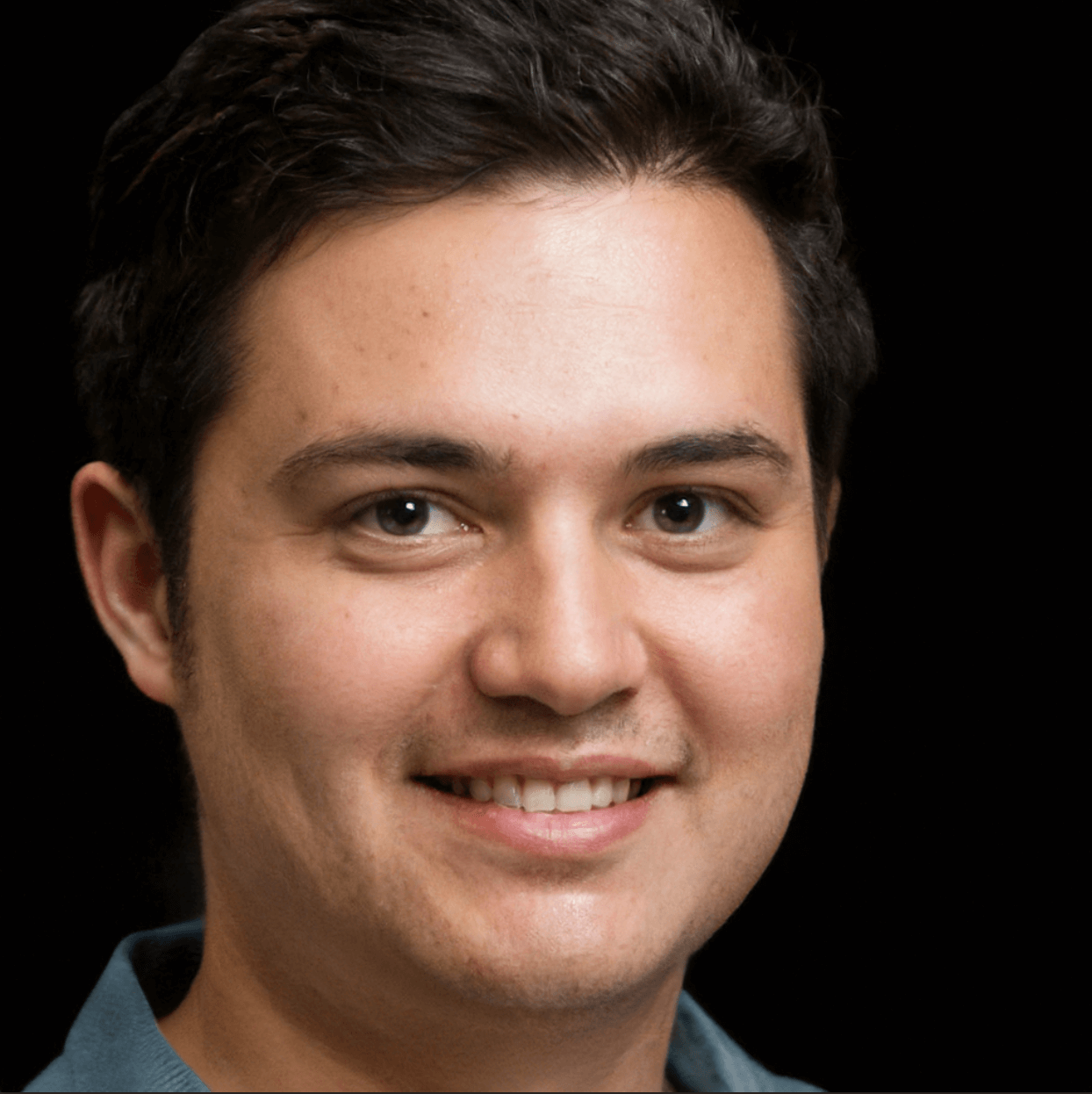 I like to play mobile games. Especially, Mobile Legends Bang Bang and COD Mobile.  I share my game experience. Sometimes I publish guides and tips from other players. So if you'd like to be published on Gameloid, please contact me.