In Genshin Impact, the Sumeru Academy Letter of Recommendation is a quest item that can be obtained by completing certain quests in the Rift world and unlocking a secret achievement. This item will be necessary for you to take the secret quest in this underground region. In this guide, we will talk about this in more detail.
How to get a letter of recommendation from Sumeru Academy
The first thing you will need, of course, is to get into the Rift itself and its underground mines. In a separate guide, we described in detail how to do this, so we will not repeat here. Next, you have to complete several missions related to the researcher Khedive, namely:
Mycological research of the Rift – during it you have to find special glowing mushrooms and give them to the scientist.
Rift Hydrological Exploration – in it you need to fish out a strange object while fishing and take it to a special place.
The Rift Paleontological Exploration – to complete it, you will have to find fossils in underground mines, take pictures of them and show them to a scientist.< /li>
After completing all these missions, you will unlock the achievement "So many books about love" and get the desired item. You can find the letter in your inventory in the "Task" category. If you don't remember whether you completed these tasks or not, just look for the document in your backpack.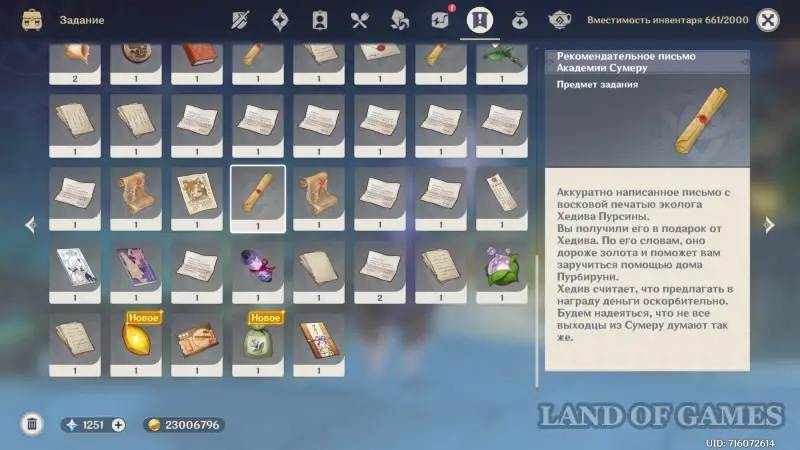 How to use the Sumeru Academy Letter of Recommendation
You will need this item when completing the world quest "Purbiruni's Guidance", which was added to the game together with the release of patch 3.8. It will be necessary to find a researcher named Sadifay and give him a letter in order to enlist the support of Phurbiruni.