Gifted rose: Can stones bloom in Genshin Impact – the fifth task in the story about Affane and Sabbah. Our guide will show you how to help the poor old flower grower again.
How to start the quest
After the quest A Gifted Rose: Long Days, talk to Affan about his childhood, family, and the cursed old man – in general, select both available replicas. Grandpa hopes that his flowers will still grow, and he will be able to return to his happy memories.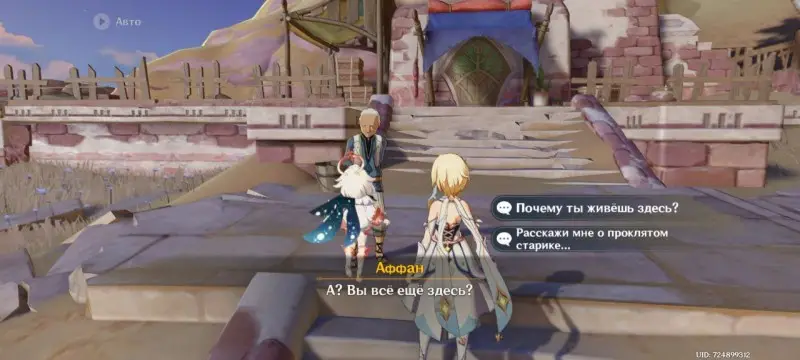 Now wait until the new real day arrives. A peace quest icon will appear above Grandpa and you can take the quest from him.
Water the flowers
You have to, as in the previous task of this chain, take a character with the power of Hydro into the squad and use his elemental power on three stone flowers.
Talk with Affan
Nothing will happen to the flowers. The frustrated grandfather will give you the reward and ask you to leave.
For completing this quest, Affan will reward you with 30 Primogems, 200 Adventure XP, 20,000 Pestilence, and 2 XP Books. He will also give you 2 delicious dishes – shawarma and tahchin – and 2 bags of naked beans. You can now prepare for a new quest, The Gifted Rose: A Ballad of Days Gone.