As you progress through the ninth chapter of the game, Leon and Ashley will stumble upon another obstacle that will require plenty of wandering around through the nearby rooms and find a few items. In this guide, we will show you how to solve the headless statue puzzle in the Main Hall in Resident Evil (2023) and collect all the animal heads.
Solving the headless statue puzzle in REsident Evil 4 Remake
Location of the headless statue in the Main Hall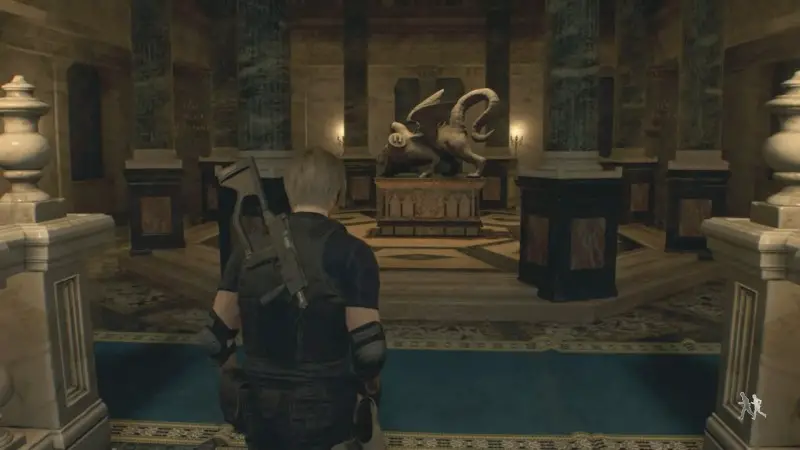 Climbing the stairs at the back of the Main Hall, you will find a platform with a headless statue on which you can place some missing now items. The image on the door opposite the sculpture will tell you that once this mythical creature was crowned with the heads of a lion, a snake and a goat. It's time to start searching, but you won't have to run far – the rooms with the objects you are looking for are very close to the main hall.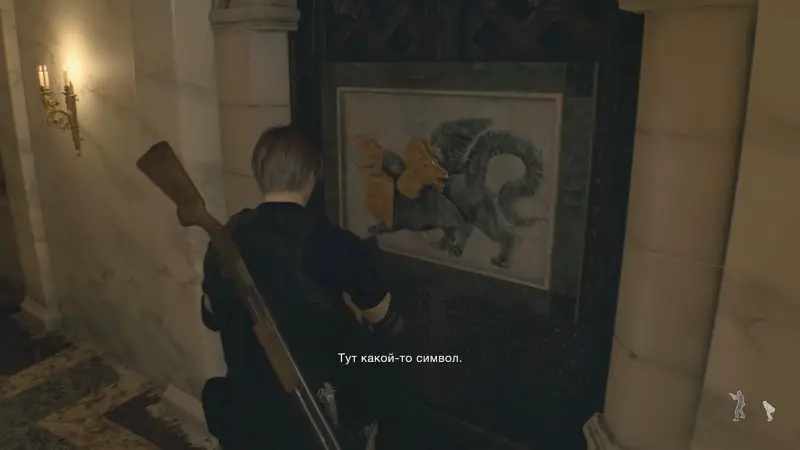 Goat Head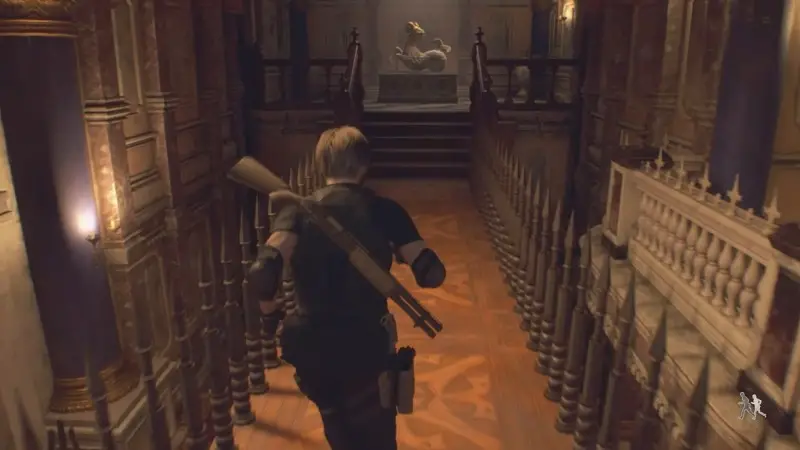 The goat's head is hidden in the back of the Gallery, located south of the Main Hall. Climb up from the statue to the left side of the balcony and enter the nearest door on the same side. Soon you will find yourself in a long straight corridor, at the end of which one of the desired quest items is waiting. Take the goat's head and deal with the enemies that appear.
Lion's head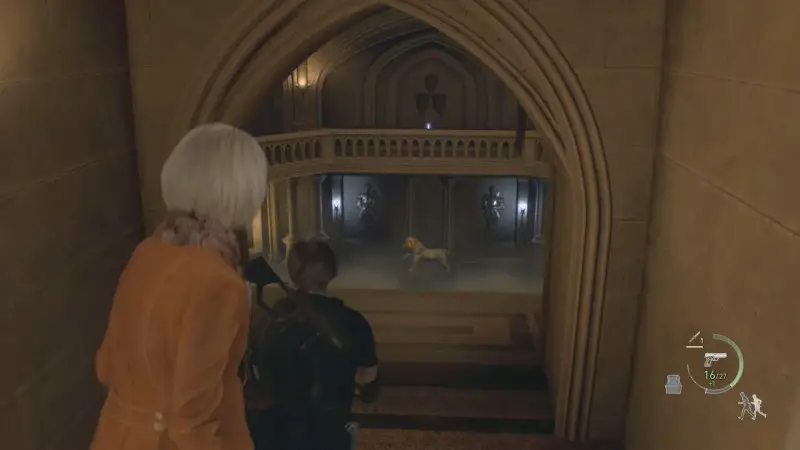 The Lion Head awaits you in the Armory, more like a makeshift arena. You can get here from the opposite side of the balcony, so just head through the door opposite the one that led to the Gallery. There are no tricks to getting the item, you can just pick it up from the pedestal, but you will have to clash again in battle with a wave of enemies.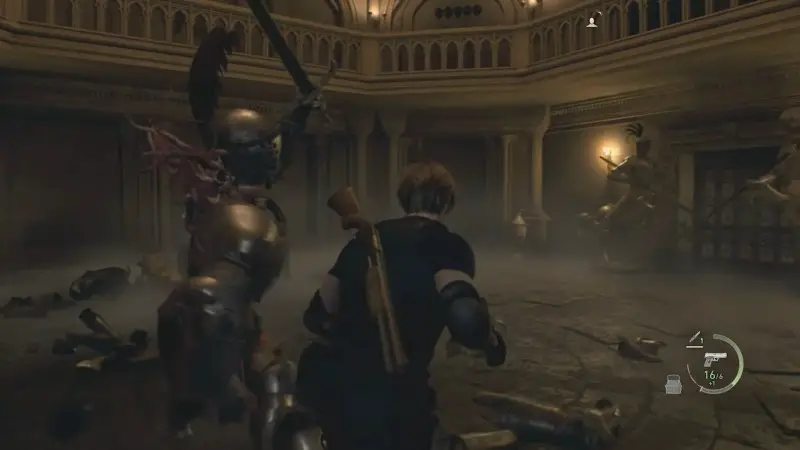 < /p>
Ashley will also join in the fight for a bit, dropping vases on the heads of the monsters. When the battle is over, go to the only exit available from the arena and immediately grab the Cubic Device in the corridor, which you will need later to open suitable locks.
Snake Head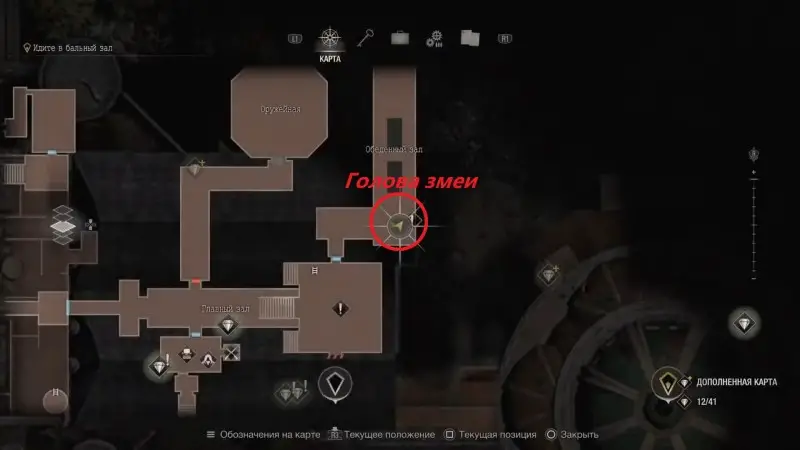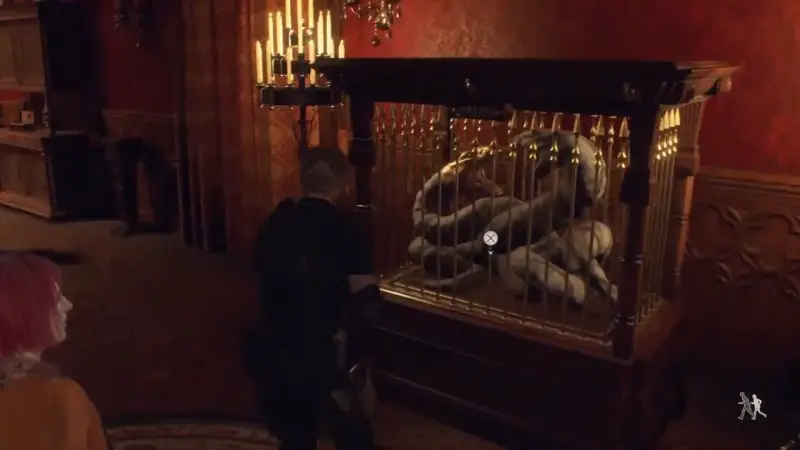 The head of the snake is in the Dining Room, where the door near the headless statue leads you. To obtain this item, you need to solve the puzzle with chairs, which we already wrote about in a separate article.
Go to the ballroom
After collecting all three heads you can use them on the headless statue, which will open the south door right next to the sculpture. Unfortunately, only Ashley will be able to use the new passage, but this is part of a completely different story, which you will enjoy on your own.