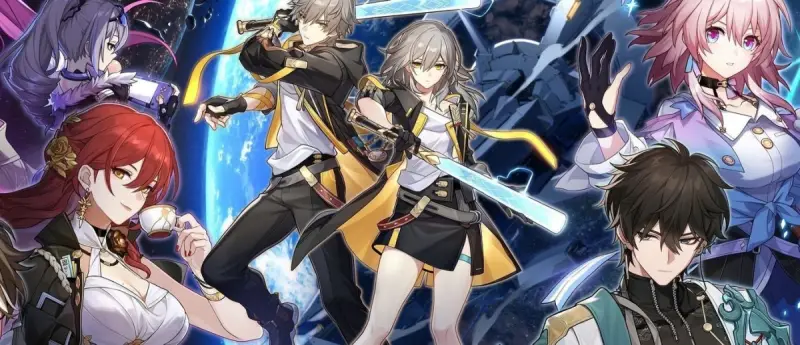 April 26, Honkai: Star Rail from HoYoverse, known to many from their other popular project, Genshin Impact, is released. In this guide, you can learn more about the new game, get acquainted with its mechanics and get ready to explore the new world.
General information
Honkai: StarRail is a turn-based RPG game. Set in an alternate universe of the Honkai franchise (Honkai Impact 3rd and A Post-Honkai Odyssey). But it is worth noting that the plot of the new project will not be directly related to other games, so gamers who are not familiar with previous titles can easily immerse themselves in the plot and start exploring a new world. At the same time, veterans of the series will be able to look at what is happening from a different angle, as well as meet already familiar characters who are completely new personalities.
The plot of the game introduces us to the main character or heroine (gender is chosen by the player and does not affect anything other than appearance) – a Pathfinder who awakens without remembering anything about himself, but he only knows that he is a vessel for Stellaron. On the Star Express, together with the protagonist, we will explore the universe, unravel the secrets of this world and learn more about our past and the essence of Stellaron.
Main content and game activities
The player expects a large number of activities. In the process of completing them, the Mastery Level will increase, for each new level the Pioneer will receive rewards that are useful for the account. After increasing the Mastery Level to a certain limit, the Balance Level automatically or after a test is increased. It increases the strength of enemies in the world, but the same thing happens with the number of rewards received.
Quests
The trailblazer will have access to the main story and side quests.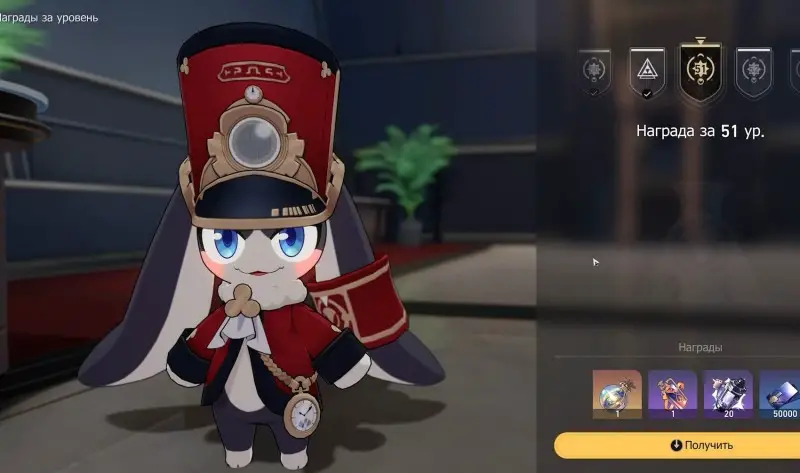 Although the game does not have a large open world, in any case, there will be areas to explore and find something of value. Such points of interest will be marked on the built-in interactive map so that the player is sure that he has found all the resources.
In the Guide you can find Daily Workouts with regularly updated tasks. After completing several missions, the player will receive a reward. There is also a Survival Index, where you can find sources of materials for character development. You can get these resources for the Energy of development. It has a maximum capacity of 180 units and is fully restored in 18 hours.
Virtual Universe
Provides weekly updated lineups of enemies that can be rewarded upon defeat.
Forgotten Hall
Testing Place, consisting of 15 rooms for a single pass and 10 rooms that are updated every 2 weeks.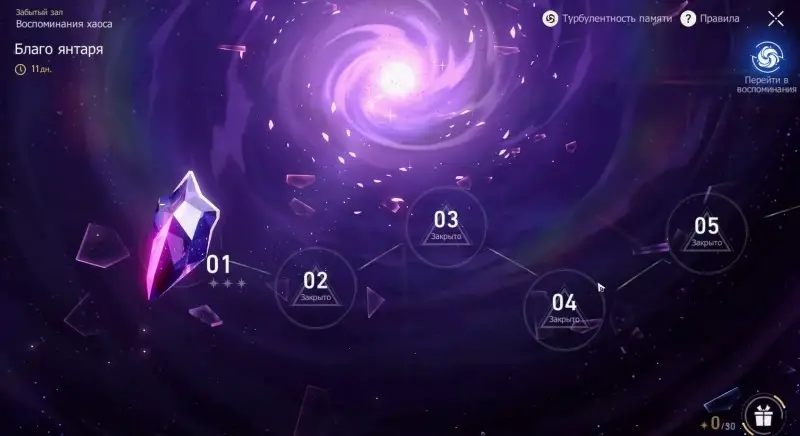 Events
Held for a limited amount of time. They are the main source of content in later Mastery Levels.
Materials and ways to get it
Star Jades
A resource that can be used to purchase Special Star Pass and Star Pass. All of the above activities, to one degree or another, are sources of this currency. You can also get them by donating for crystals and exchanging them for jade. 1 crystal equals 1 jade.
Resources
You should also pay attention to other in-game resources and related mechanics.
Credits
The local currency required to upgrade characters. Passively obtained during all activities, as well as in Cocoon (gold).
It is possible to craft materials to improve heroes and synthesize relics from the required sets.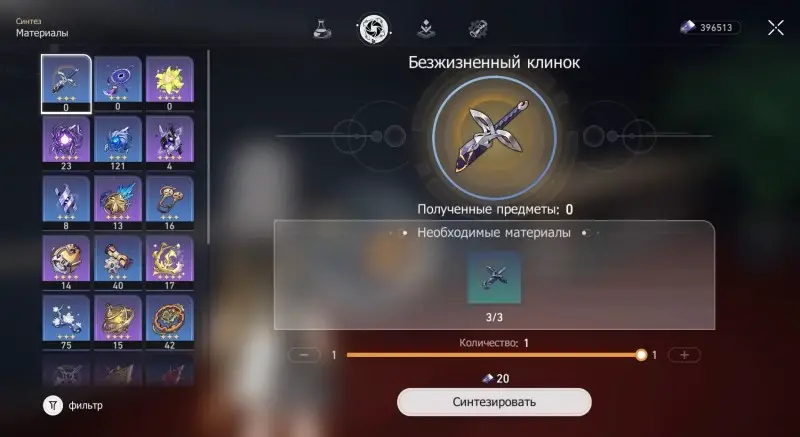 You can synthesize consumables that increase the stats of heroes or heal them.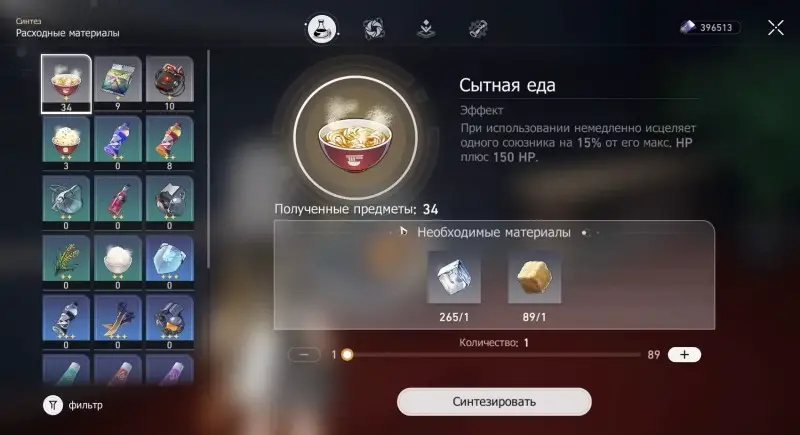 Battle Pass
For completing goals for a certain period, you can get additional resources and Star Passes. The paid version gives you access to a lot of content.
Pom Pom Shop
For cashback from spins, as well as for donations, you can purchase various passes, 4-star characters, 5-star weapons, Special Star Passes, Star Passes, and some other resources.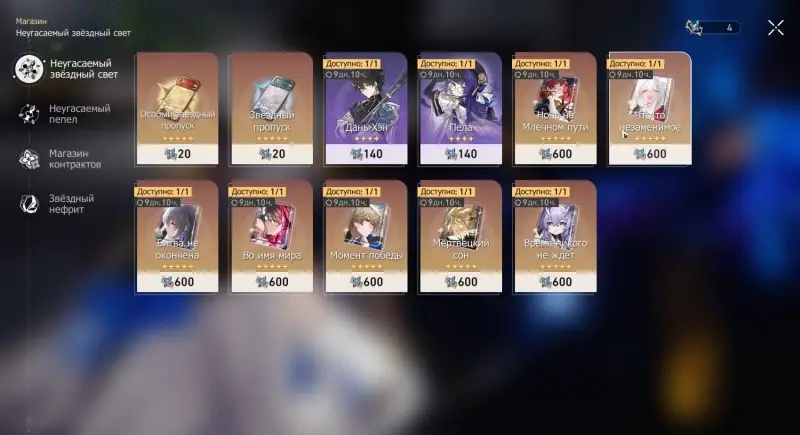 Co-op mode
Currently, there is no full-fledged co-op in the game. At the same time, the Pioneers in some battles have the opportunity to use the heroes of their friends, who will receive a reward for this.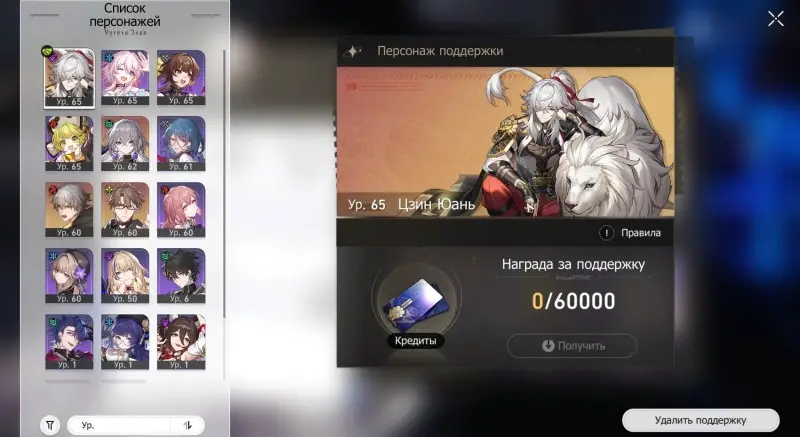 Banners and how they work
The main source of obtaining characters and light cones are temporary and standard banners, for which you need to spend Special Star Passes or Star Passes. One pass of any type has a cost of 160 Star Jades. For dropping 4- and 5-star characters and weapons, the player receives a cashback in the form of Everlasting Starlight. 3-star items grant Enduring Ashes.
Starting Jump
A one-time banner that can only be used on a new account. For the Star Pass, you can make 50 jumps in it. At the same time, there is a discount of 2 spins for each tenroll, so you will have to spend only 40 passes. The banner also guarantees that players will receive at least one 5-star character, which will allow them to get a powerful hero even at the very beginning of the game.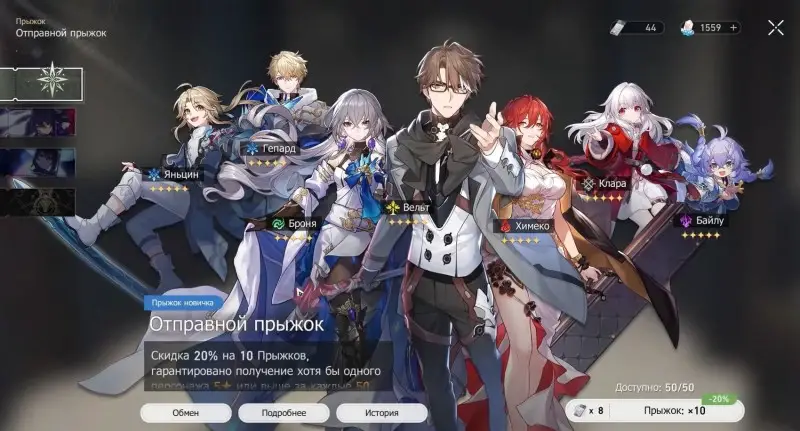 Standard jump
A permanent banner that has the opportunity to get both heroes and light cones. For each spin, the player will need to pay 1 Star Pass.
10 jumps guarantee at least one 4-star character or weapon. 90 jumps already give you a 100% chance to get one of the 5-star standard characters or a legendary light cone.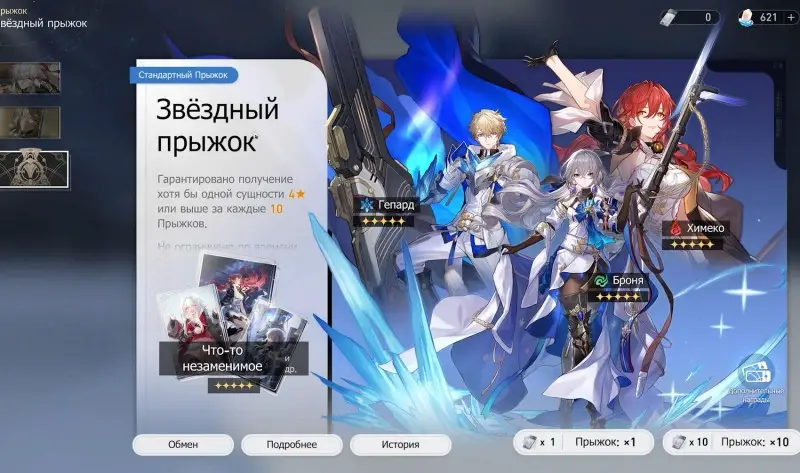 After the first 300 jumps for the Pathfinder will open the option to select any standard legendary character. This opportunity will be provided only once.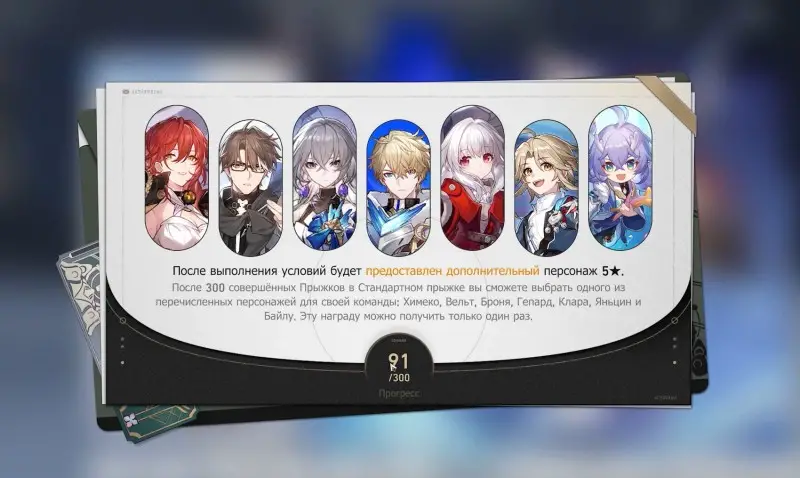 Event Jump: Character
A time-limited banner in which the Special Star Pass can be used to obtain special event characters. The rules in Event Jump are similar to Standard Jump. Every 10 spins awards a 4-star hero or weapon. But at the same time, only a character can be a legoy, which is guaranteed for 90 jumps. With a 50% chance it will be a standard banner fighter.
In this case, the next 5-star character with 100% probability will be an event character. It is worth noting that after the event ends, the number of spins completed and the guarantee are saved for the next temporary banner.
Event Jump: Light Cone
Also a time-limited banner in which the Pathfinder, using a Special star pass, can get 5 star light cone. With a 75% chance it will be an event weapon. If the player is unlucky and the standard light cone falls out, then the next 100% leg will be an event weapon.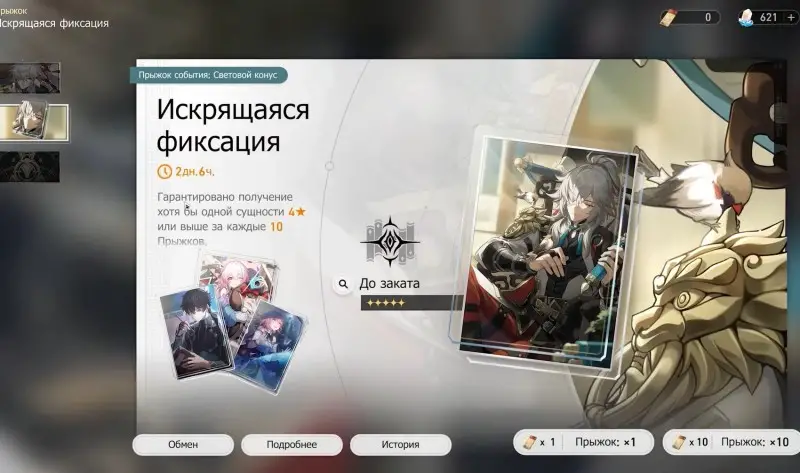 The weapon banner differs from the Event Jump: Character not only in the ability to get a legendary weapon and the inability to obtain such a character, but also in the number of spins that guarantees a drop of a 5-star item. You will need to make 80 jumps to be guaranteed to knock out the legendary. For one tenroll, the player, just like on other banners, receives at least one 4-star character or weapon.
Paths and elements
Each character in the game has its own Path, which determines their specialization and role in the detachment. Although the game does not directly impose restrictions, it will still be most effective to use the heroes in accordance with their Path. The following Paths are currently represented:
Destruction: capable of dealing damage to both groups of enemies and single targets. Also, heroes with this Path can have not only offensive abilities, but also other skills, for example, healing squad members.
Hunting: deal high damage to single targets.
Erudition: good for hitting multiple targets.
Save: Characters in this path usually serve to protect other heroes in the party.
Abundance: This Path is used by healers that restore health to party members.
Harmony: supports that enhance the combat abilities of the main damage dealers of the squad.
Oblivion: Decreases defense and other parameters of enemies, allowing them to deal more damage.
In addition to the Paths, characters also have different types of damage :
Physical;
Quantum;
Imaginary;
Fire;
Ice;< /li>
Electric;
Windy.
When breaking through the shields of enemy opponents, you need to consider what type of damage they have increased vulnerability to in order to quickly enter them into a weakened mode.
Leveling characters
Leveling heroes in Star Rail consists of several important components.
To level up the heroes, the player needs to use special experience materials that are mined in Cocoon (gold). For exaltation, which is required to unlock new levels and increase some characteristics of the character, you will need to use special materials from Stagnant Shadow.
Traces Tab allows you to improve the abilities of the hero, as well as increase some of his characteristics. Resources for leveling Traces can be found in Cocoon (crimson).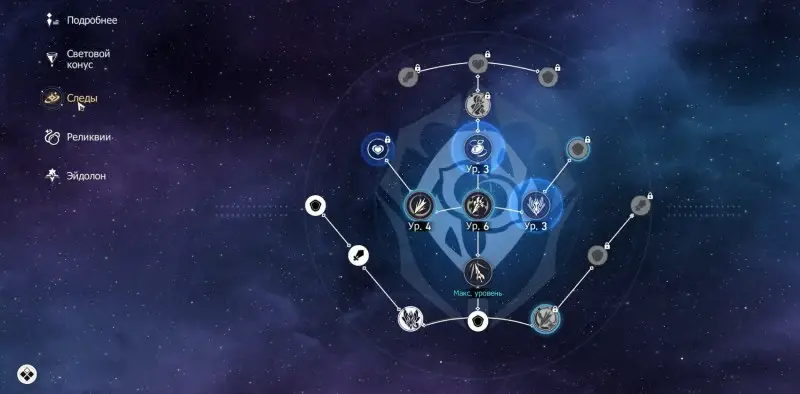 Eidolon is another way to strengthen the hero. One character can have no more than 6 eidolons. They can be obtained by obtaining a copy of the character in any of the banners.
Equipment: weapons and artifacts
The effectiveness of the character and his usefulness for the squad in battle is also affected by his equipment.
Light cone
The name of the weapon in Star Rail. It has basic characteristics and passive gains. It is important to remember that the passive of any cone will only work if it is worn by a character who adheres to the path required by the weapon. To enhance the light cones, various materials are needed, which can be obtained in the process of exploring the world and, for example, in Echoes of War. Also, to increase the effectiveness of the passive ability, it is possible to awaken the weapon up to four times using its copies.
Relics
Part of a character's equipment that increases his stats and provides other bonuses to his abilities. Each relic has a main stat and up to four sub-stats, their number depends on the artifact level. You can level up with weaker relics or special leveling materials that the player can find in the Forgotten Hall. The relics themselves are mined in the Forgotten Hall. Artifacts also belong to certain sets. 2 and 4 items from the same set give their wearer an additional bonus.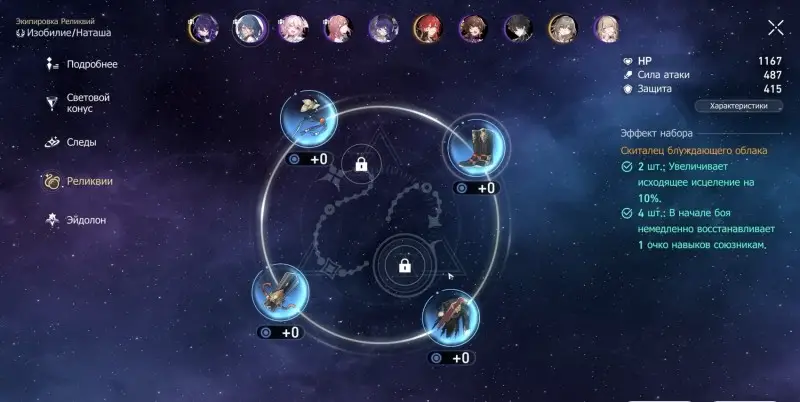 The following types of artifacts can be found in the game:
Cave relics. These include such types as the head, arms, body and legs. Therefore, can fit both 2 and 4 pieces of one set.
Planar Ornaments include Planar Sphere and Connecting Ropes. Obviously, you can only get a two-item bonus here.
Combat
In Star Rail, combat does not take place in real time, but in the form of turn-based battles. The player and opponents will take turns making their moves, and the strategy will have to be thought out in advance.
The battle can start in one of two modes:
Vulnerability. In this case, the Pathfinder makes the attack first, and the move remains with him. The player will be able to both deal normal damage and place a debuff on the enemy.
Ambush. Activates when the enemy attacks first. The first turn goes to the character with the highest Speed ​​stat.
All heroes have the following types of attacks: normal attacks, skills and ultimates. The former do not have any uniqueness, but simply deal damage corresponding to the type of character. An important function of these strikes is the accumulation of action points, which are required to activate the hero's special skills. The peculiarity of the ult is that after charging, it can be used regardless of whose turn it is, which can seriously affect the course of the battle.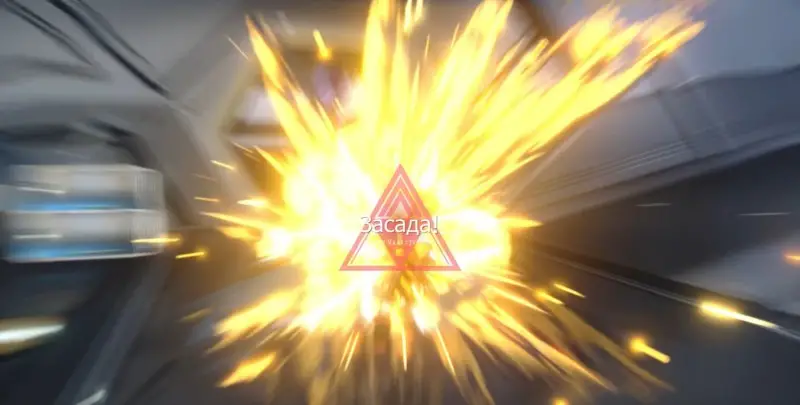 But you need to pay attention not only to the strength of each individual hero, but also to the effectiveness of the entire squad against various opponents. When adding a character to a team, it is worth remembering that buffers and supports will help to deal much more damage to the main damage dealer than a whole squad consisting of damage dealers alone can do. The features of the enemies and their vulnerabilities can be learned right during the battle in order to adjust your strategy for them.