In Honkai: Star Rail, the Heat Driven Pickaxe (80% durability) is a special tool that allows you to get the Perfect Crystal geo-entities and earn a tidy sum of credits. In this guide, we will tell you where you can get this item and how to use it to get the reward.
How to get the Perfect Geo Essence Crystal
Where to find the heat-driven pickaxe
It is currently unknown exactly when this tool will be available, but we advise you to start by completing the quest chain "Into the Dry Winter Night" and complete the adventure mission called "Night in the Big Mine I".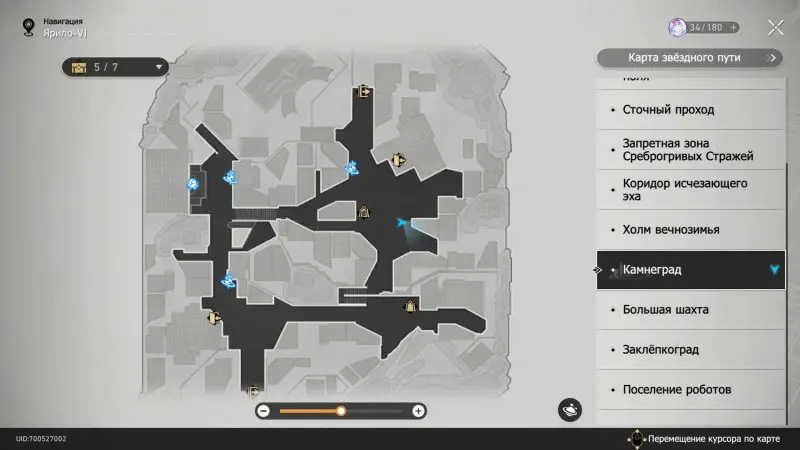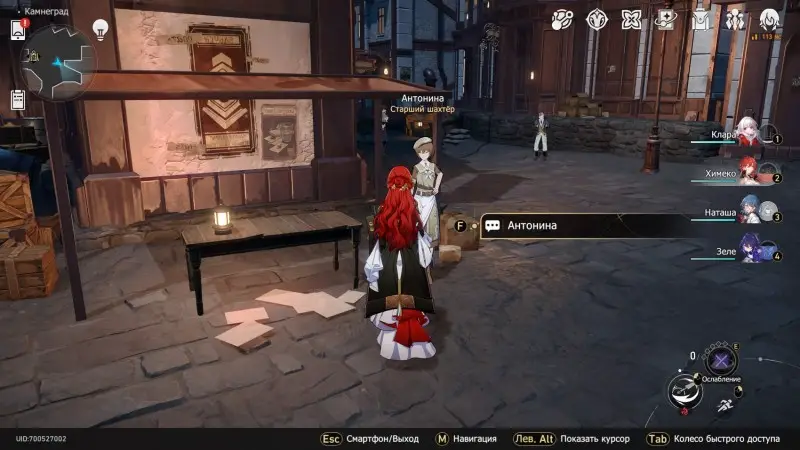 Next, travel to the Grand Goethe Hotel Dimensional Anchor located in Kamnegrad and look for a girl named right in front of the Dungeon Store Antonina. Enter into a dialogue with her. Then select the answer option associated with the coven and marked with a question mark. As a result, you will receive a Heat Drive Pickaxe from her (80% durability).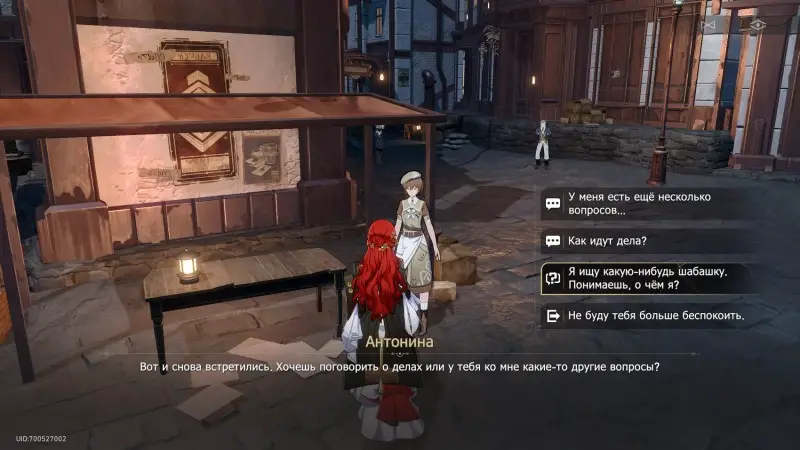 How to use a heat driven pick
Having obtained the necessary item, teleport to the "Observation Deck" anchor, located in the Big Mine, and go down, passing in a northerly direction. Pass the Spike Shape and approach a pile of yellow crystals that you can inspect (the exact location is shown in the screenshots below).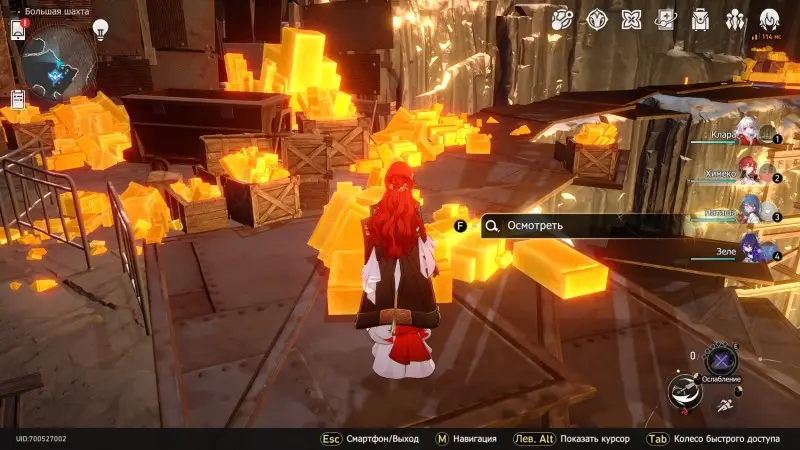 Explore this deposit and you will be presented with 3 options to choose from. Choose the second answer, assuming you hit "just right". Then you will be asked again whether such an average is really suitable for you. Say, "Balance underlies the whole world." As a result, you will receive a unique item.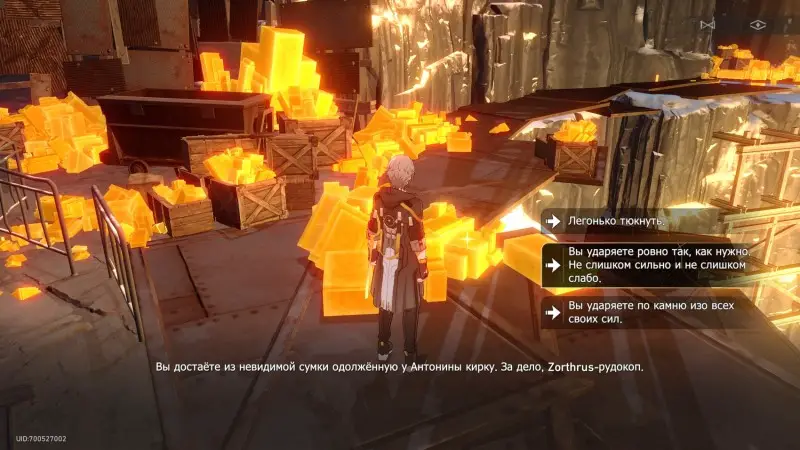 Note: If you choose the third option, that is, hit with all your might, then your tool will break. However, you won't ruin this secret quest, as you can return to Antonina and buy another pickaxe from her.
What to do with the perfect geo-essence crystal
Go back to the head miner and show her what you have found. To get the maximum reward, you will need to select the following answers:
How much will you give?
10,000 credits.
Then give stone and get your money. In addition, you will also be given 20 shields (local currency).