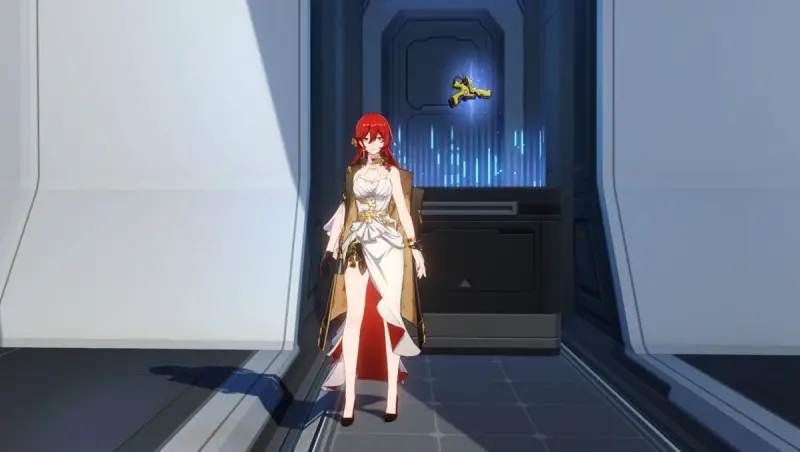 In Honkai: Star Rail, the Rating Pistol is one of the Hertha Space Station's secrets that gives ratings to all characters that interact with it. By finding and using this curiosity, you will be able to unlock the "Just a Number" achievement. In this guide, you will learn where to find this item and how to use it. We will also indicate the rating of all heroes.
How to unlock the "Just a Number" achievement
Where the Appraisal Pistol is located
Travel to the "Shadow Gallery" Dimensional Anchor located on the first floor of the Storage Area. This is Herta's personal vault, which houses a variety of artifacts. The curiosity you need hovers above one of the pedestals. The exact location is shown in the screenshots below.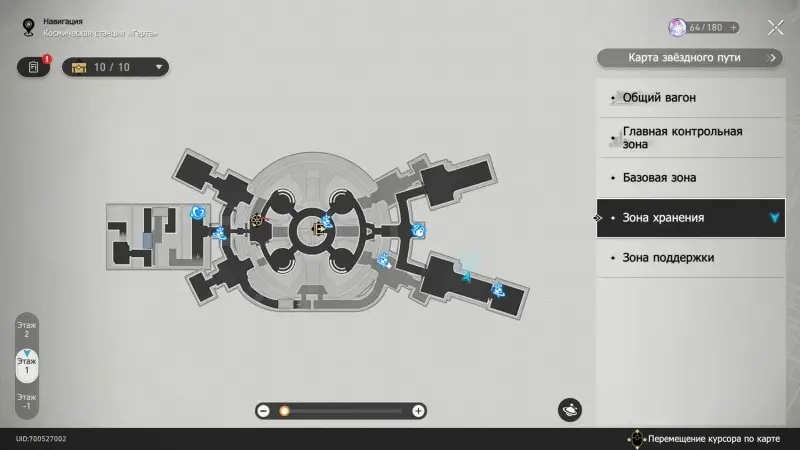 How to use the Rating Pistol
Just approach the curiosity, and then inspect it. The description will say that this artifact evaluates any creature that approaches it, using an unknown logical system. Once you get a score and complete the dialogue, you will immediately unlock the "Just a Number" trophy.
Pistol Appraisal Pistol rating
Any playable character can interact with this artifact, and almost all of them will receive a rating. It is not chosen randomly, but is a fixed value. It is not known exactly how the artifact evaluates creatures, but it is unlikely that we are talking only about combat strength, since in this case Zele would definitely be higher than Pele, for example.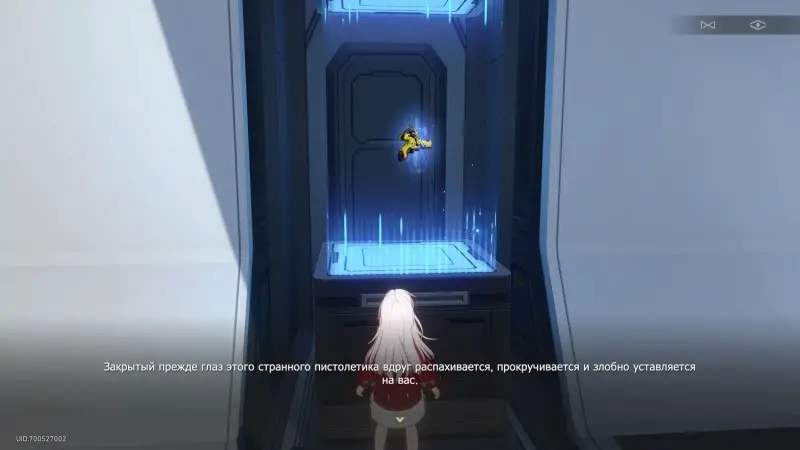 At the same time, he cannot evaluate some characters, demonstrating the inscription "Evaluation is impossible!". It is also not clear what exactly this is connected with – it is possible that their rating either exceeds 100 points, or, conversely, is below 1 point. There are also heroes that simply do not have a rating, that is, the game skips the corresponding dialogue (it is possible that this is a bug).
The list below shows the full rating of all creatures and objects that the gun has rated (some data was taken from Curiosity Record Book: Entry II):
Silver Wolf – 100 points.
Yanqing – 99 points.
Sang – 93 points.
Dan Heng – 88 points
Pioneer – 84 points
Serval – 67 points
Qingque – 65 points
Cheetah – 62 points
Arlan – 55 points
Armor – 37 points
Zele – 33 points
Natasha – 32 points
Asta – 29 points
Tingyun – 13 points
Glass doors to the laboratory – 10 points.
Himeko – 9 points.
Hook – 6 points.
Welt – 5 points.
Hertha – 4 points
Cosmic Bouquet – 2 points
Pom Pom – 1 point
Jing Yuan – no evaluation possible.
March 7 – no rating possible.
Sampo – no rating available.
Baylu – no rating.
Sushan – no rating.
Clara – no rating.
Perhaps the gun evaluates both combat and intellectual abilities of creatures at once. This would explain why the Silver Wolf is at the top of the list. However, it is unclear why then Himeko and Welt have such low scores.
However, even researchers have not been able to accurately understand rating principles this artifact – the notes indicate that it is time to release a whole book, consisting of theories about the logic of scoring. We add that in the Common Car, when talking with Pom-Pom, you can hear her complaining that the Assessing Pistol gave her only 1 point.