This article will tell you when Honkai: Star Rail Update 1.1 will be released, as well as what new characters, banners, events, light cones, areas, enemies and tasks await players. We will gradually update the material, so we recommend that you bookmark it.
Note: Currently, the information below is based not only on the statements of the developers, but also on leaks and files mined by data miners and testers, so it is not 100% reliable and may change over time.
Release date HoYoverse: Star Rail 1.1
As with Genshin Impact, HoYoverse intends to release patches for its new game once every six weeks, so the release of the upcoming update should take place on June 7, 2023. It will be replaced by version 1.2 around July 19 of this year.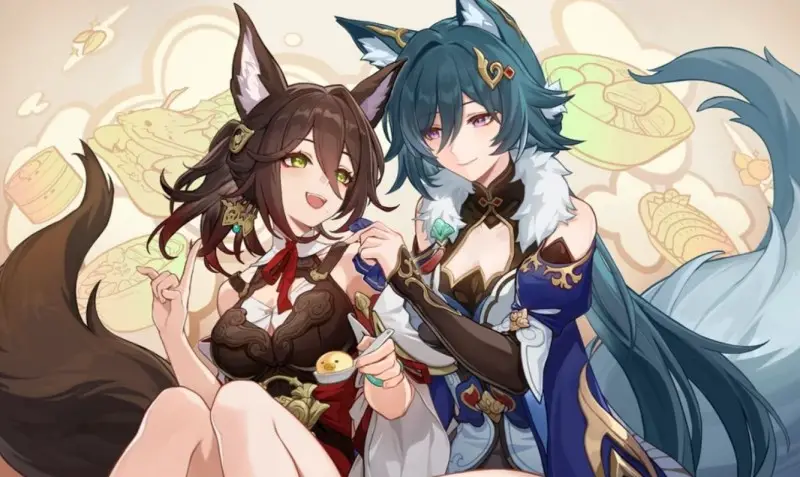 You can preload the client a few days before release. The developers will probably carry out technical work, which can last up to five hours. Players are usually compensated with 300 Star Jades.
Honkai: Star Rail 1.1 Live Stream
Developers almost always hold special streams 1.5-2 weeks before the release of the next update. They are usually carried out on Friday-Sunday. The live broadcast of the current patch was held on May 27 this year in the morning. As part of it, 4 promo codes for 400 star jade were published at once.
New banners and characters
HoYoverse officially introduced one new heroine, who was already shown in the game as an NPC, but now she will become playable. This is a 4-star character named Yukun, belonging to the path of Harmony and possessing the Imaginary combat type.
Phase One Banners
During the first half of the patch, jumping will have a high chance of dropping:
5-star characters – Silver Wolf (Non-existence, Quantum).
4-star characters – Asta (Harmony, Fire), Dan Heng (Hunt, Wind) and Serval (Erudition, Electric).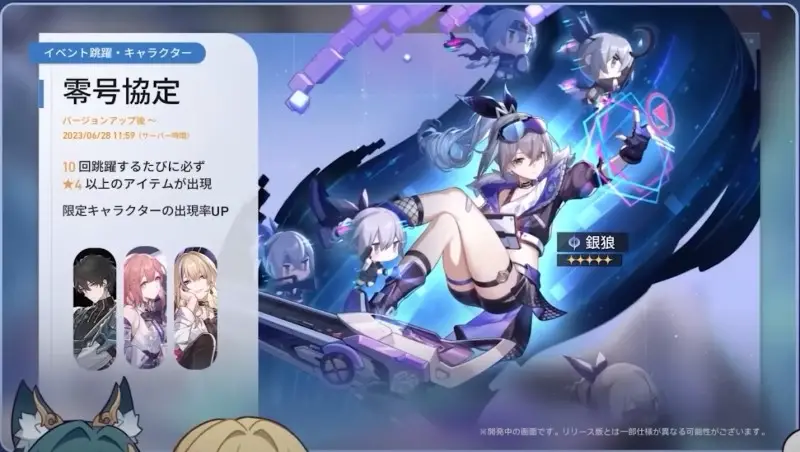 Wolf's Signature Weapon "Unceasing Rain" will be available in the weapon banner, as well as Let the World Continue (Erudition), Memories of the Past (Harmony) and More Followers (Hunting).
Phase 2 Banners
During the second half of the patch, Jumping will have a high chance of dropping:
5 star characters – Locha (Abundance, Imaginary).
The 4-star characters are Yukong (Harmony, Imaginary), Sela (Non-existence, Icy) and Qingque (Erudition, Quantum).
In the weapon banner, you can get Lochi's signature weapon "Echoes of the Dead", as well as Rest of the Geniuses (Erudition), Good Night and Peaceful Sleep (Non-existence) and Dance! Dance! Dance! (Harmony).
Map Change
It is noted that a new area in Lofu Xianzhou may be added, but its name is unknown. Most likely, it will be possible to find additional puzzles and various enemies on it.
New tasks
HoYoverse is not going to continue the storyline in this patch, but will only add four companion missions related to Loch, Silver Wolf, Bailu and Yanqing. There may be some new adventure missions coming.
Light Cones
The developers are going to add three new light cones at once:
4-star "Before the start of the training mission" (Netherlife) – increases the chance of hitting effects by 20%. Restores 4 energy to the wearer when attacking a down-protected enemy.
5-star Unceasing Rain (Netherexistence) – Increases the chance to hit effects by 24%. Increases the wearer's Critical Chance by 12% when dealing damage to an enemy with 3 or more debuffs. Has a 100% chance to inflict an Ethereal Code on the enemy (takes 12% more damage) after the character uses a basic attack, skill or ult.
5-Star Echo of the Afterlife (Abundance) – Increases attack power by 24%. Regenerates 3 energy for each enemy defeated after an attack is applied. Casting an ult increases allies' speed by 12 for 1 turn.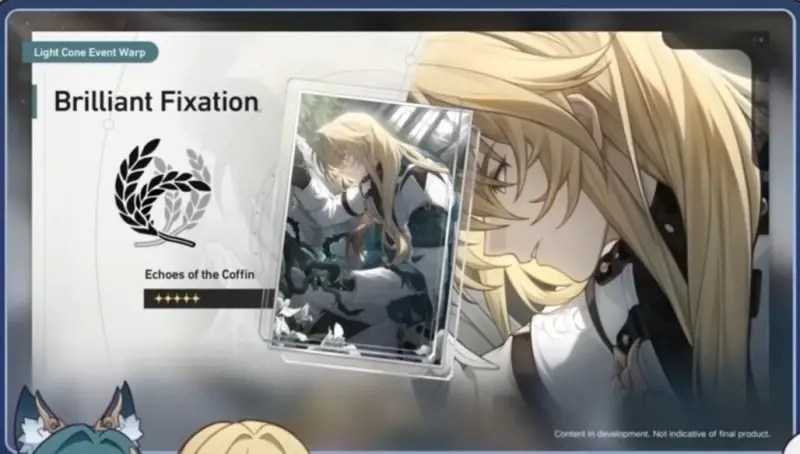 New Events
Star Hunt
A long-term event that will run throughout Update 1.1. During it, the Pathfinder will have to find the graffiti left on the walls of the space station "Gertha" by the Silver Wolf. As a reward for completing the event, you will be able to receive a light cone "Before the start of the training mission."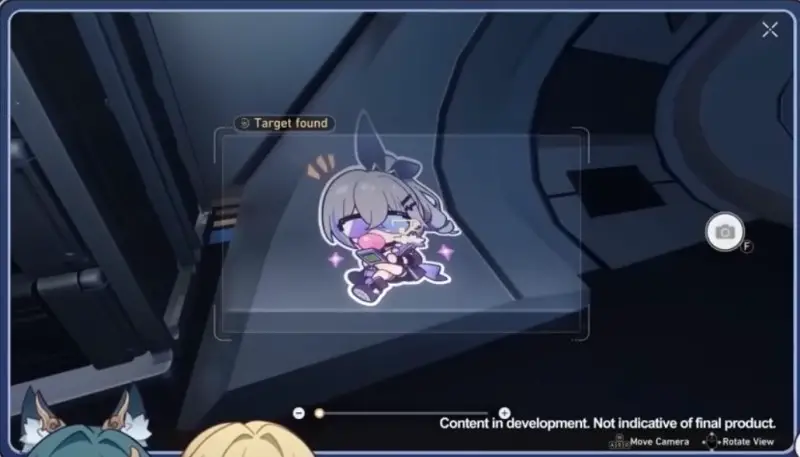 Local Museum
Starts June 9th and ends June 26th. In it, players will have to look for lost exhibits for the museum. It will also be possible to improve this cultural-historical building for additional rewards. The main reward will be the resin needed to create legendary relics.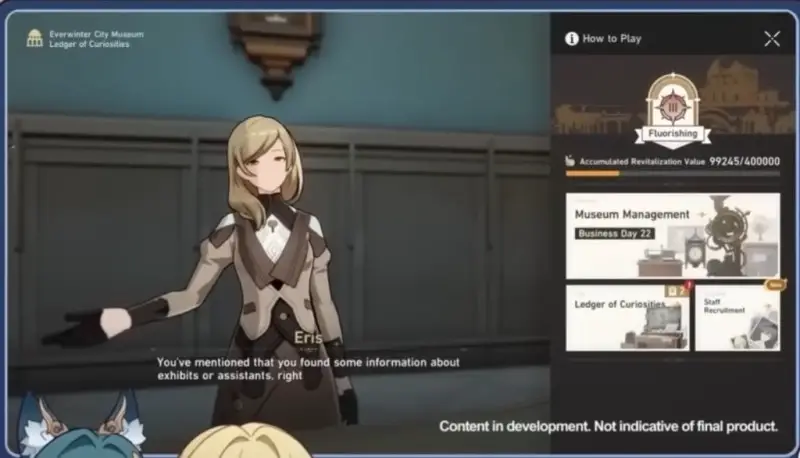 Star Wars
Starts June 28th and ends July 10th. A combat challenge in which you will need to fight against various enemies using your own and/or trial characters. Each level will have a special boost.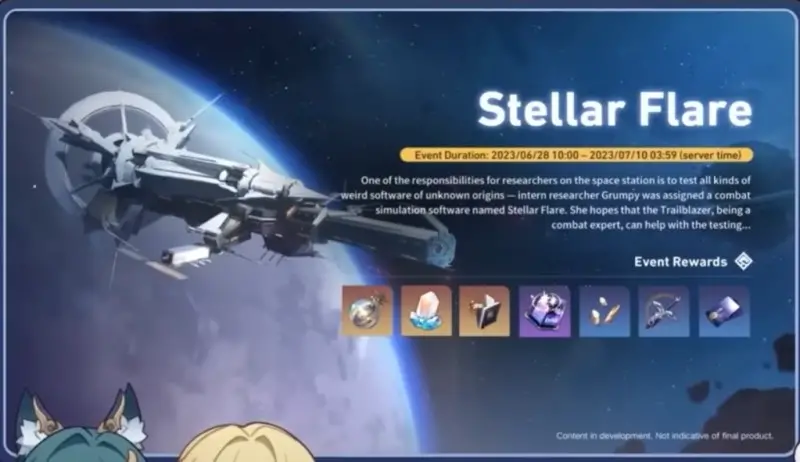 Garden of the Many
Starts July 10th and ends July 17th. Allows you to receive double rewards for passing crimson and golden sepals.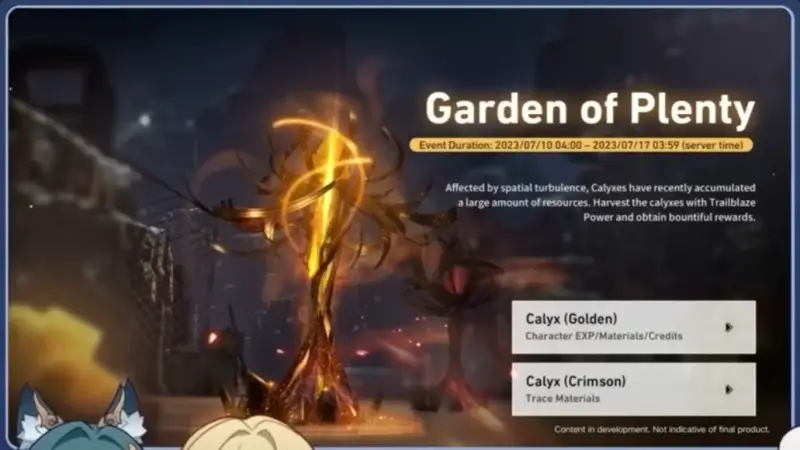 Labs in action
Starts June 19th and ends July 3rd. You have to help one of the researchers of the Department of Applied Arts in the performance of certain tasks. You will also have to sacrifice some of your materials that drop from monsters. As a reward, you can get credits, star jade, and so on.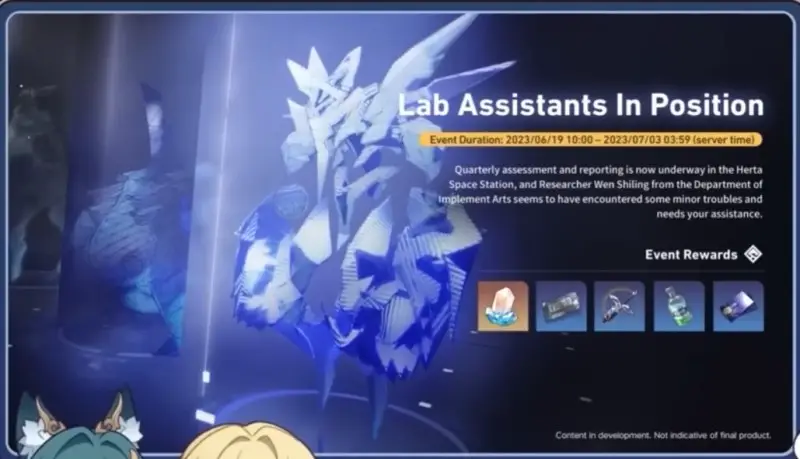 Comet Gift
Login reward event. In total, 10 special Star Passes can be obtained.
Planar split
Starts June 23rd and ends June 30th. Allows you to get twice the amount of planar decorations when passing through the worlds of the Virtual Universe.