This article will tell you when Honkai: Star Rail Update 1.2 will be released , as well as what new characters, banners, enemies, events, light cones, areas, enemies, bosses and tasks await you in it. We will gradually update the article, so we recommend that you bookmark it.
Note: Currently, the information below is based not only on the statements of the developers, but also on leaks and files mined by data miners and testers, so it is not 100% reliable and may change over time.
Release date HoYoverse: Star Rail 1.2
As with Genshin Impact, HoYoverse releases patches for its new game once every six weeks, so the release of the upcoming update should take place on July 19, 2023. It will be replaced by version 1.3 around August 30 of this year.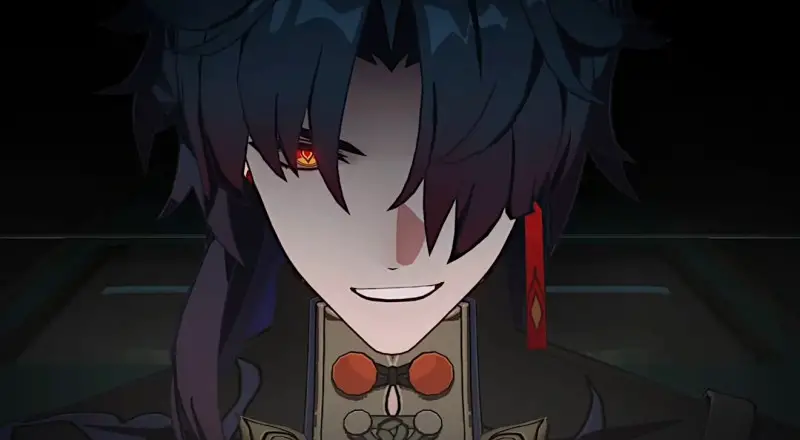 You can pre-download the client a few days before its release. The developers will probably carry out technical work, which can last up to five hours. Players are usually compensated with 300 Star Jades.
Honkai: Star Rail 1.2 Live Stream
Developers almost always do special streams 1.5-2 weeks before the next update. They are usually carried out on Friday-Sunday. The live stream of the current patch will be held on July 7-9, 2023 in the morning. As part of it, 3 promotional codes for 300 star jade will be published.
New banners and characters
According to rumors, in patch 1.2, the developers from HoYoverse will add three new characters to the game at once: Kafka, Blade and Luka. The first two can already be seen in the game. Next, let's take a look at the time of their appearance.
Phase One Banners
In the first half of the patch, during the Jumps, there is a high probability of receiving:
5-star characters: Blade (Destruction, Wind) – one of the Stellaron Hunters and a student of the great swordswoman Jingliu.
4-star characters: Natasha (Abundance, Physical), Sushan (Hunt, Physical) and Arlan (Destruction, Electric).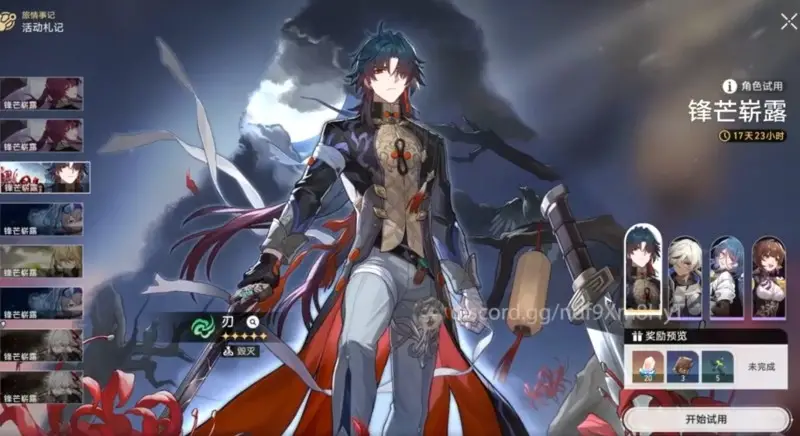 The weapon banner will drop Blade's signature weapon, The Inaccessible Side, referring to the path Devastation.
Phase 2 Banners
During the second half of the patch, Jumping will have a high chance of dropping:
5-star characters: Kafka (Non-existence, Electric) is another member of the Stellaron Hunters organization.
4-star characters: Sampo (Non-existence, Windy), Luca (Non-Existence, Physical) and Serval (Erudition, Electric).
Note that Luka is one of the members of the Wild Fire group, which operates on the planet Yarilo-VI. Kafka's signature weapon "Just Wait" related to the Path of Nothingness can be obtained from the weapon banner.
Map Change
It is planned to finally expand Lofu Xianzhou with new areas, in which will unfold new story and side quests.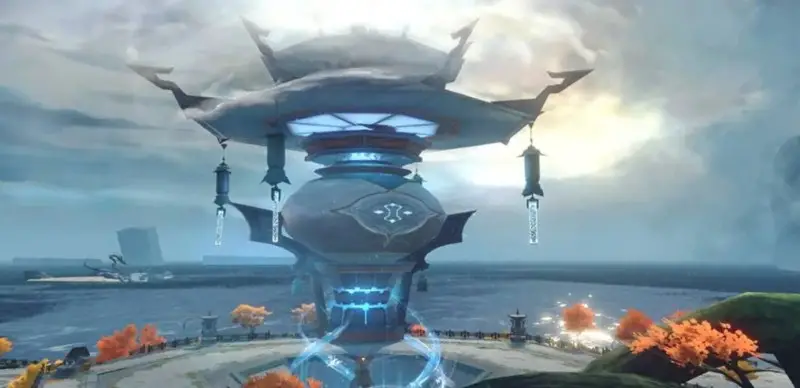 The Alchemy Commission
It was she who was able to find the path to immortality in the past , but after the death of the Ambrosia Tree, her status has significantly decreased, so now she has practically no power on the ship. In the screenshots below, you can see the usual and schematic maps of this area.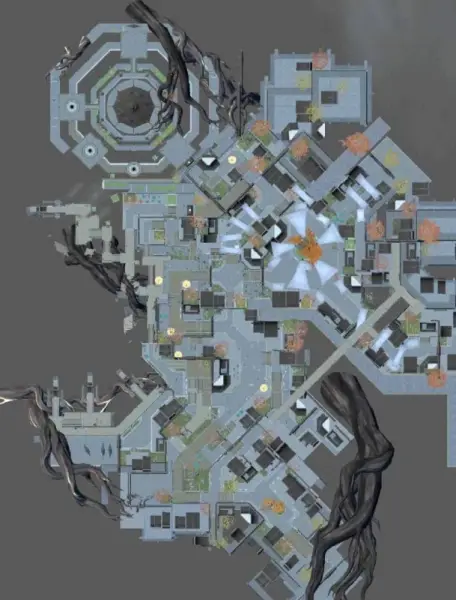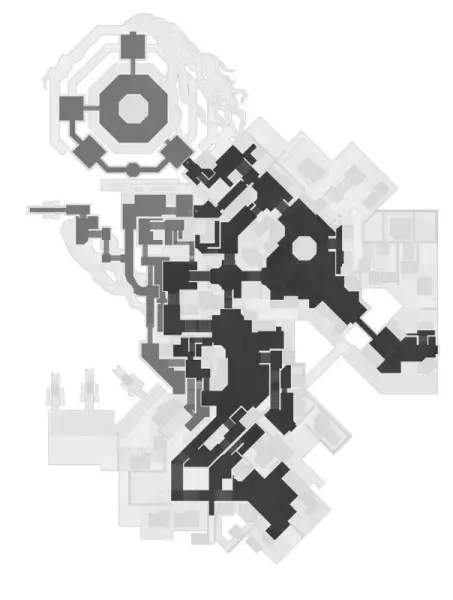 The Scaled Gorge
This refers to the lunar depths, which are a sacred place for the Vidyadhara race. According to legend, it was here that the dragons chained the roots of the Ambrosia Tree, preventing it from growing. The image below shows a schematic map of the location.
New puzzles
New locations will feature an additional type of puzzle. To solve them, you will need to use the camera and stand at a certain angle to collect the image. You will be rewarded with Star Jades.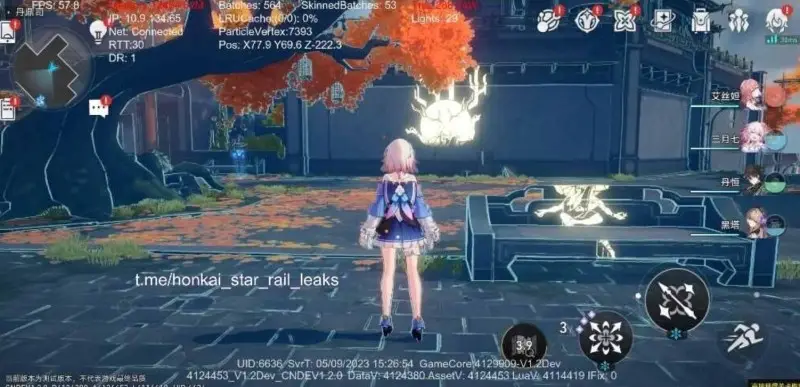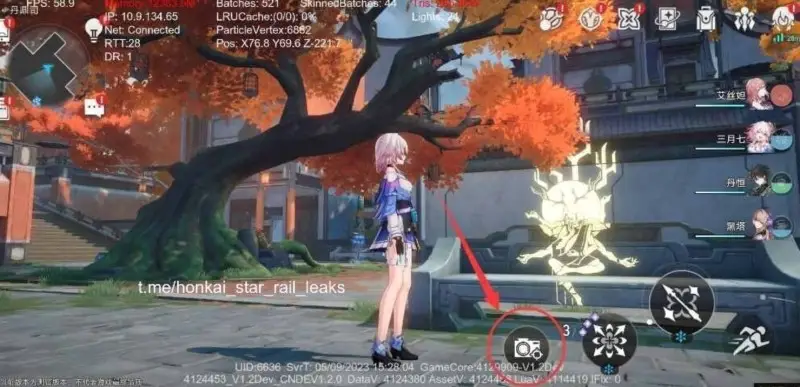 New missions
Exploration missions
The developers will finally complete the Lofu Xianzhou storyline. It is not yet clear how many tasks the new chain will include. An Affinity informant revealed the names of some of them: "The Tree and the Golden Crucible, Omen and Despair" and "The Courageous Dragon in the Vast Ocean." As part of these quests, you will have to fight new Fragmentum monsters created by Stellaron.
< h3>Companion Missions
Players will also have two new companion quests to complete. The first one, titled "Touching the Sky", will tell more information about Yukun, and the second one – "Letter from a Stranger" – is dedicated to Kafka. New achievements from the Our Memories section will be associated with them.
New Gear
Light Cones
Developers are going to add two new light cones at once:
Inaccessible side (5 stars; Destruction; attack power: 582, defense: 331, HP: 1270) – increases the chance of crit. hit and maximum health by 18%. When a character is attacked or spends his hit points, his damage is increased by 24%. This bonus disappears when an attack is used.
You Just Have to Wait (5 stars; Oblivion; attack power: 582, defense: 463, HP: 1058) – increases damage by 24%. Each hit of the character will increase his speed by 4.8%. The bonus stacks up to three times. Inflicts the Gossamer (Shock) status, which deals periodic electrical damage equal to 48% of the hero's attack power at the start of the turn.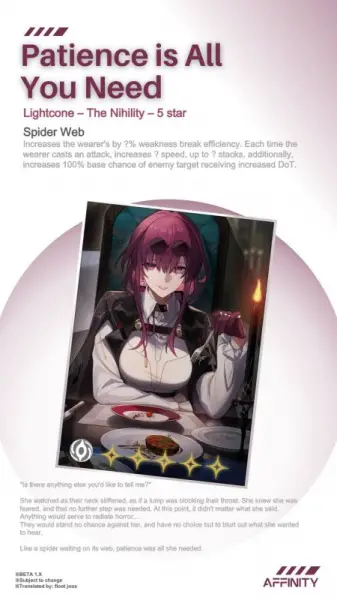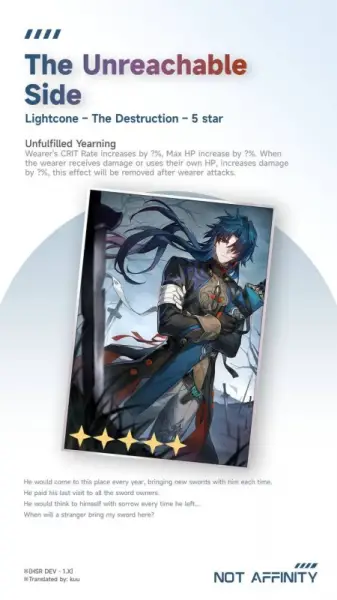 Relics
Another corrosion cave will appear in the new location, where you can get two new sets of artifacts:
Herald wandering in Hackerspace: 2 parts increase wearer speed by 6%, and 4 parts increase speed of all his allies by 12% after using his ult on a teammate. This bonus does not stack.
Long-lived Apprentice: 2 parts increase maximum health by 12%, and 4 parts increase critical chance. hit by 8% for two turns after an ally receives an attack or consumes health. The bonus stacks up to two times.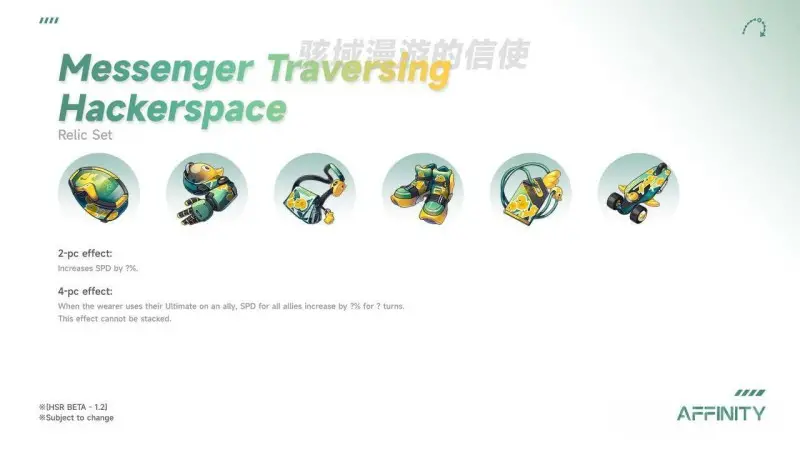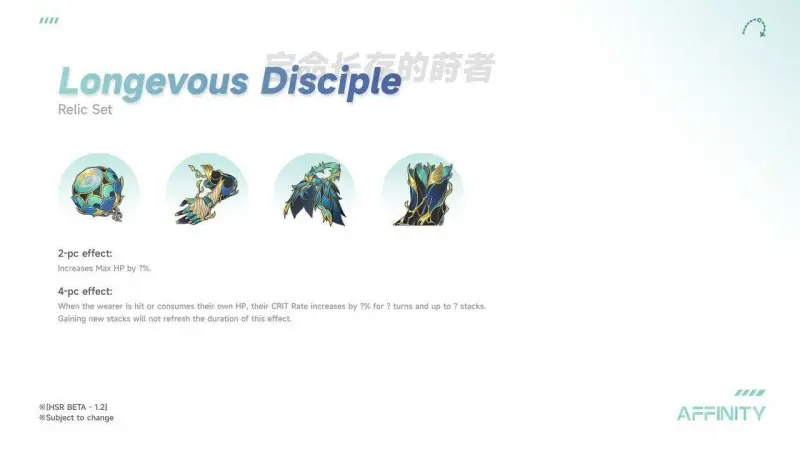 Planar decorations
In connection with the introduction of the new World, two new planar decorations will appear:
Starry Arena – 2 parts increase the chance of inflicting crit. hit by 8%. If this indicator is not lower than 70%, then the damage of his basic attacks and skills is increased by 20%.
Broken Keel – 2 parts increase resistance to effects by 10%. If this parameter is higher than or equal to 30%, then all allies' critical damage is increased by 10%.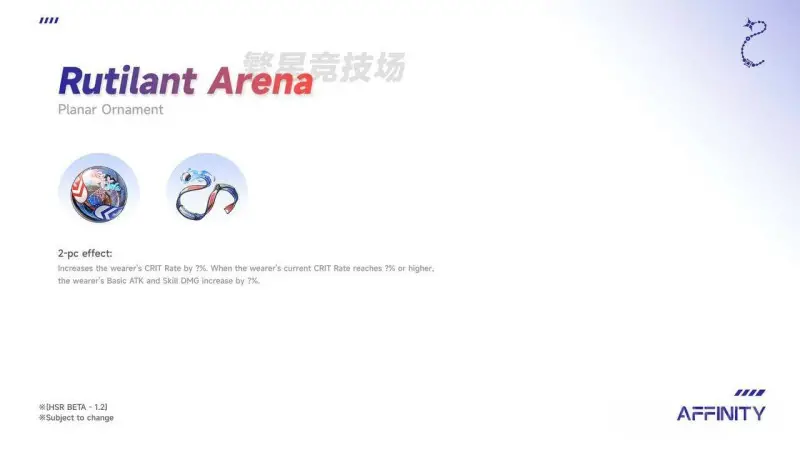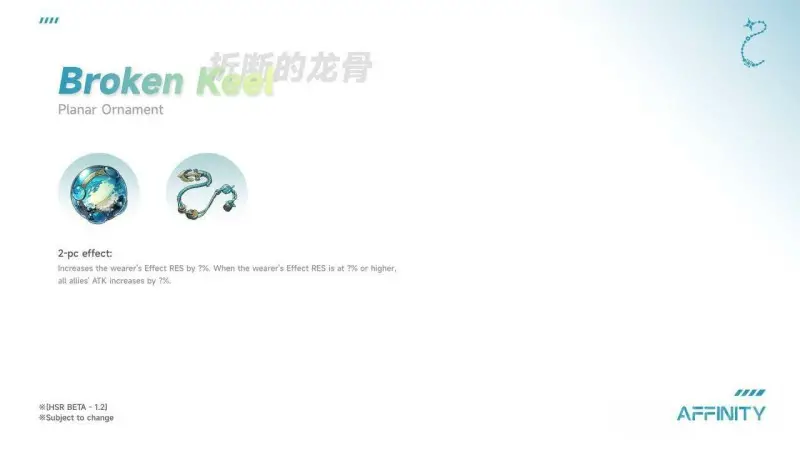 Additional Activities
Halls of Oblivion
In the Towering Citadel Legacy category, there will be six new Lofu Xianzhou-related Memories. For clearing each floor, a reward of 200 star jades is issued once.
In addition, for completing the first Memory, you will receive a 4-star heroine Yukun (Harmony, Imaginary) for free.
Virtual universe
In this mode, World 7 will appear, in which the main boss will be the Black Deer of Plenty. Recall that you had to fight him as part of the development mission "Branching Horns and Tangled Roots".
New Enemies
Bosses
The developers will add a new weekly boss – Fantaly. By the way, recently the fight with him was leaked by the bilibili insider. This enemy will be vulnerable to electrical, wind and imaginary damage. Later, he will receive his own Echoes of War. For the first time, you will fight him as part of the story quest.
< h3>Enemies
In the new areas of Lofu Xianzhou, you will encounter new opponents: Golden Hound, Timberwolf, Lupoten, Ballistarius, Ascended and Mighty Primate. The last two enemies are elite.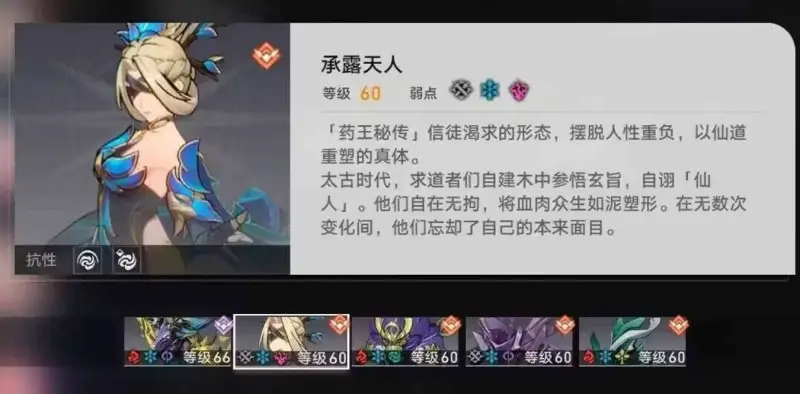 Additionally, during the new story missions, you'll have a high chance of running into Yanqing, the Cloud Knights lieutenant . He will be able to summon fluttering swords. Later it will probably be added to the Virtual Universe or the Halls of Oblivion.
New Events
Where is the mysterious Piggy Bank?
During this event, players will have to help Regin, who is conducting a strange experiment with the latest sensor. This device allows you to locate Piggy Banks.
Wonderful Tales< /h3>
The storyteller from Star Skiff Refuge has loved the stories of Pathfinder's adventures, and will want to turn them into a captivating legend. You have to help him with this by giving him some interesting story ideas.
Hunt for underground treasures
It will take place on Yarilo-VI, where players will have to find ancient relics hidden in the permafrost. Players will need to turn into real treasure hunters, excavating, fighting monsters and finding valuable artifacts. As a reward, you will be able to receive a unique Clara-themed chat decor.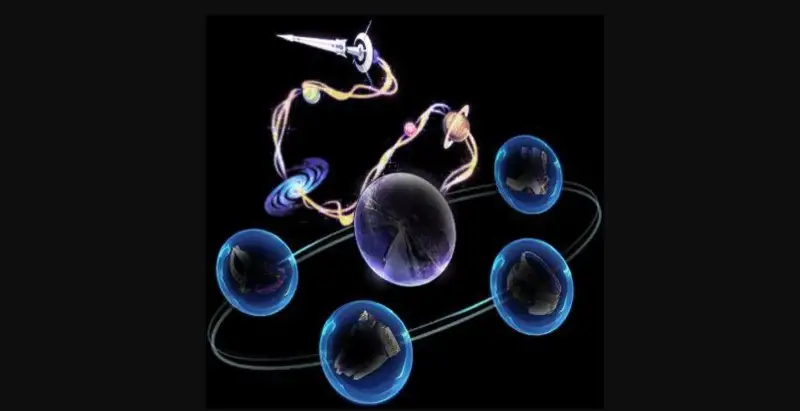 Star Cell
New combat challenge related to the Virtual Universe. The trailblazer will need to test the new code developed by Gert so that she can make some adjustments to it.
Planar Split
Allows you to get twice the amount of planar decorations when passing through the worlds of the Virtual Universe.
Garden of the Many
Allows you to get double rewards for passing crimson and golden sepals.
Comet Gift
Login reward event. In total, 10 special Star Passes can be obtained.