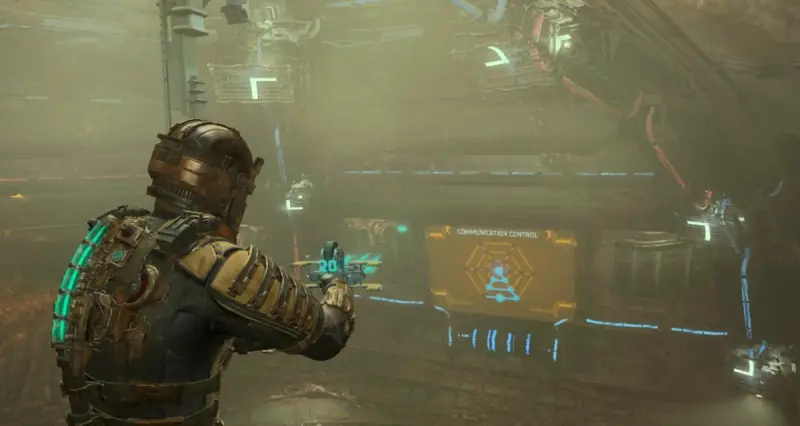 In the Dead Space 2023 Remake, the Comms Array is one of the systems on the Ishimura that you will need to repair in Chapter 8 "Find and to rescue". To do this, you have to solve the puzzle with antennas and sockets. In this guide, we will tell you where to find this puzzle and what you need to do to solve it.
How to solve the Comms Array puzzle in Chapter 8
Comms Control Complex located on the second level of the ship in the Communications Hub. When you reach a spacious room where there is no gravity, immediately fly to the opposite wall, on which hangs a huge red panel with the inscription "Communication Control" – it shows a circuit diagram.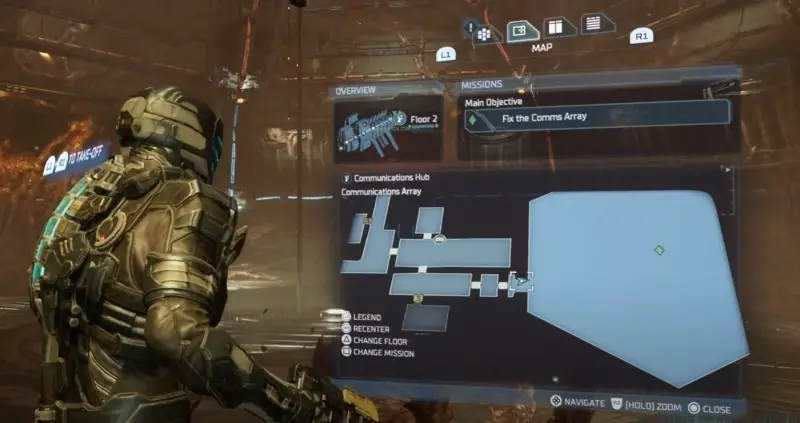 So, to solve this puzzle, you will need to redirect the power in such a way that the energy reaches the core located on the ceiling of the room. On the diagram, it is displayed with a red flashing circle in the center. It is not necessary to connect all nodes (it is impossible to do this) – the main thing is that the electricity reaches the center point on the screen.
Connected nodes will be displayed in the panel blue lines. That is, you need to make sure that the blue line ends up right up to the red circle in the center. The power supply is located right at the bottom of the screen and you can draw two separate lines from it.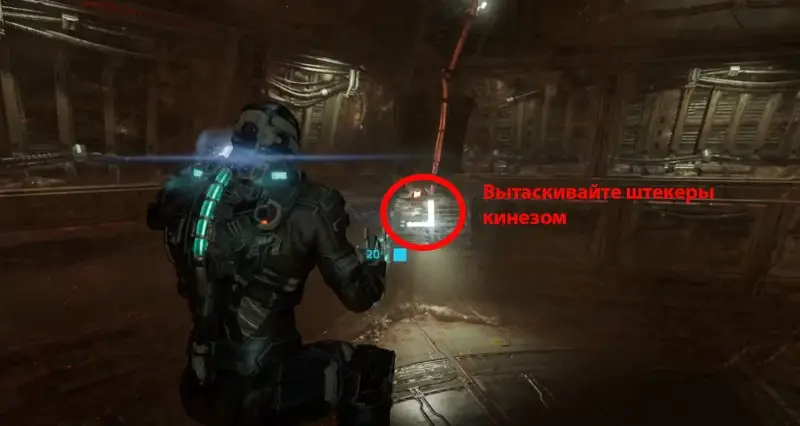 Now look around the room – you will find in it special plugs (similar to antennas) that have white lines in the shape of the letter "L", which show which direction the electricity will go. Find them, pull them out of the cells with your kinesis, and then install them in the sockets located to the left and right of the "Communication Room".
Note: Antennas with a red power icon are useless, since using it is impossible to redirect electricity – they play the role of plugs.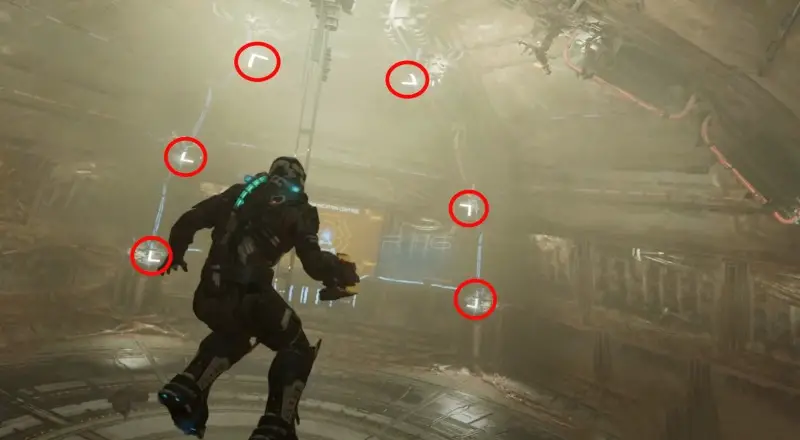 You need to place them in such a way that the energy reaches the top of the room where the core is located. To do this, you need to install 6 plugs in 6 cells. The screenshots above show one of the solutions to the puzzle.
The second way to solve the puzzle
The circuit can be configured in another way: another way to solve the puzzle is presented on picture above. Note that if you did everything correctly, then the red panel will change its color to yellow, and Kendra Daniels will contact you.