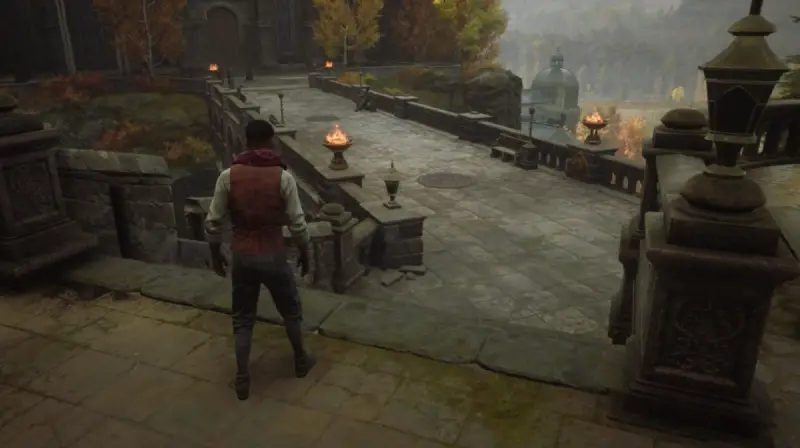 In Hogwarts Legacy, the Torch Bridge Mystery is one of three Hogwarts secrets, unlocking which will grant you access to a chest of legendary equipment. In this guide, we will tell you where this puzzle is located and what you need to do to solve it.
Don't miss the best Black Friday deals!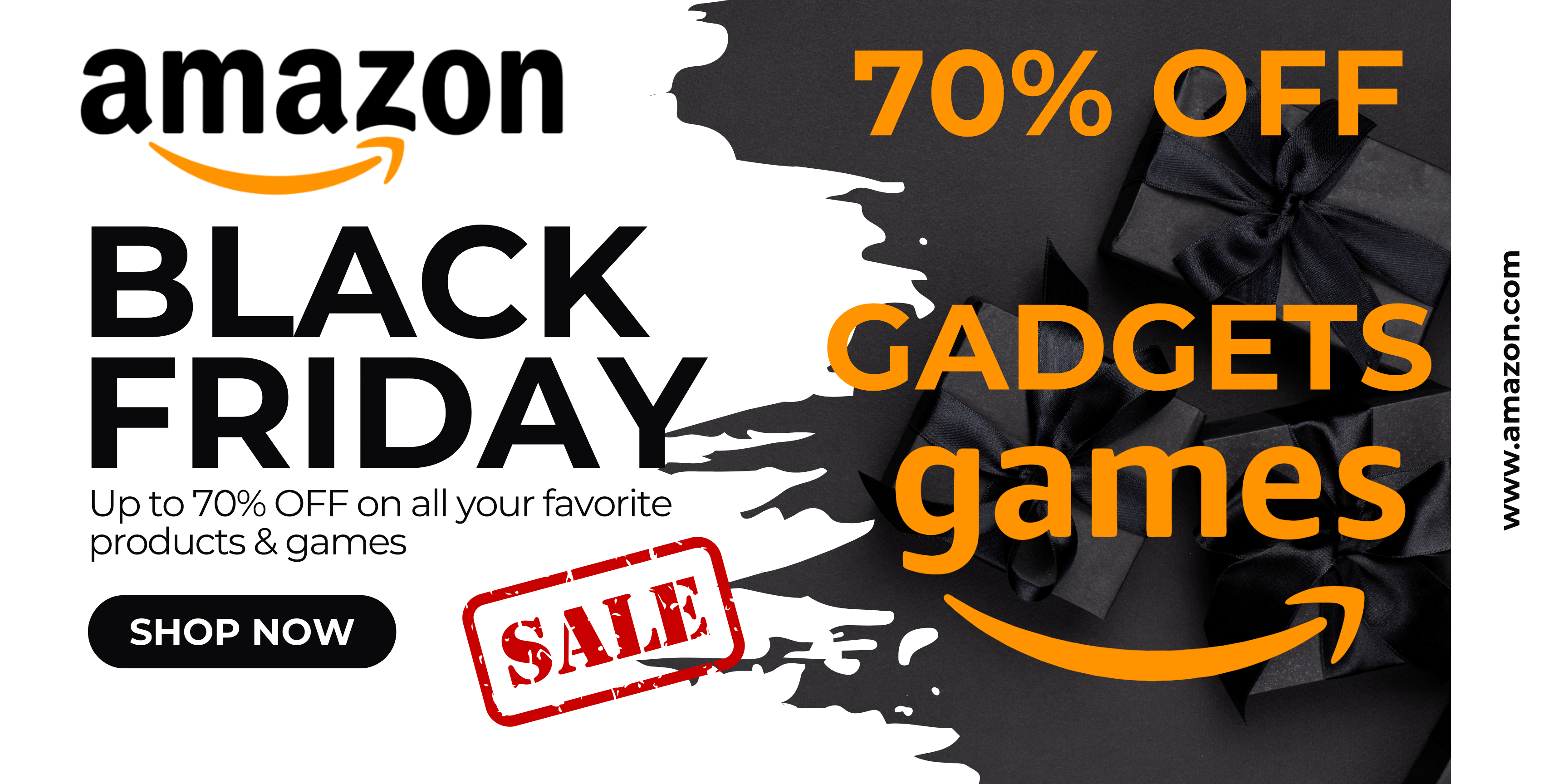 Solving the puzzle on the bridge with torches in Hogwarts
Where to find the puzzle on the viaduct
This is a bridge located between the Library Annex and the Great Hall. To quickly get to it, move to the point with the flying flame "Central Hall", and then climb the stairs to the very top and go outside through the double doors. This will bring you right in front of the bridge.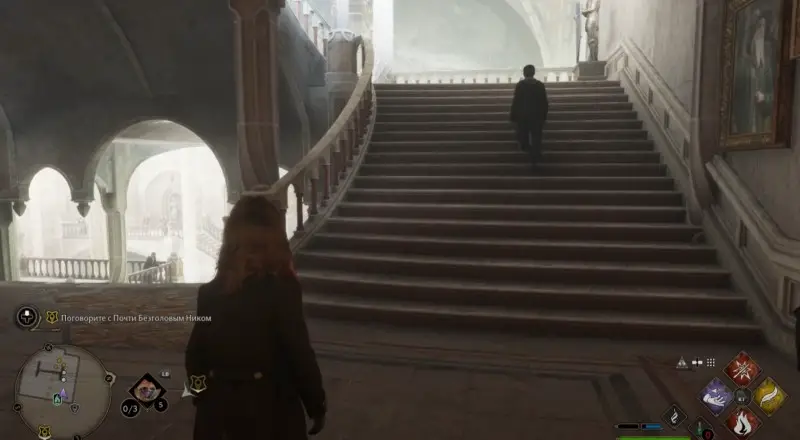 Which numbers to put under the braziers
So, you will see four torches on the bridge. Each of them can be interacted with by changing the numbers at the bottom of the brazier. You need to choose the correct value. How to do it? Notice the symbol carved into the bronze panel below the torch, and then look at the round metal platform set in the middle of the viaduct. You need to make sure that the number matches the sign. The screenshots below show an example.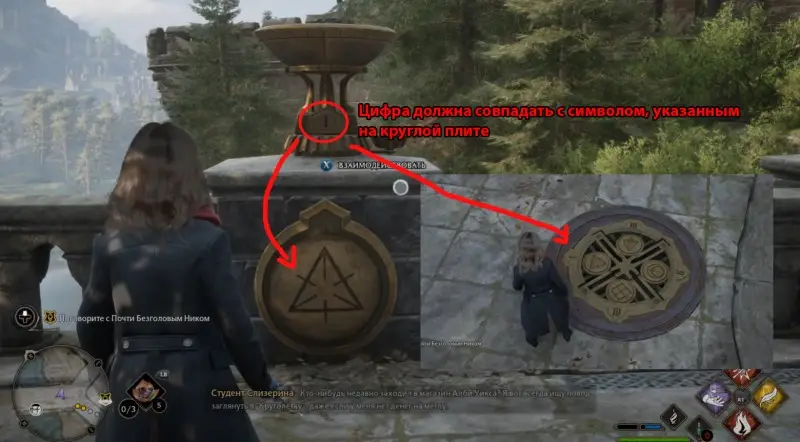 If you don't want to spend time constantly running from torches to the stove, then just look at the image below, which shows which number you need to choose for each of four braziers (screenshot taken from the side of the Library Annex).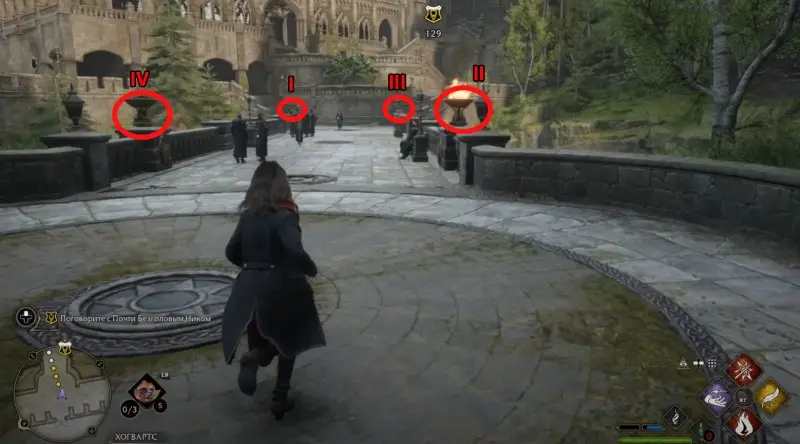 After setting the right numbers on the torches, you will need to light them using the Incendio spell (complete "Professor Hecate's Lesson #1) or Confringo (complete "In the Shadows crypts). You can set fire to the braziers in any order – the main thing is that they all burn.
How to find treasure chests
Once you light the torches, you will be shown a short cutscene with the metal platform moving apart and opening a new path down. Approach the hole and go down the stairs to the water channel.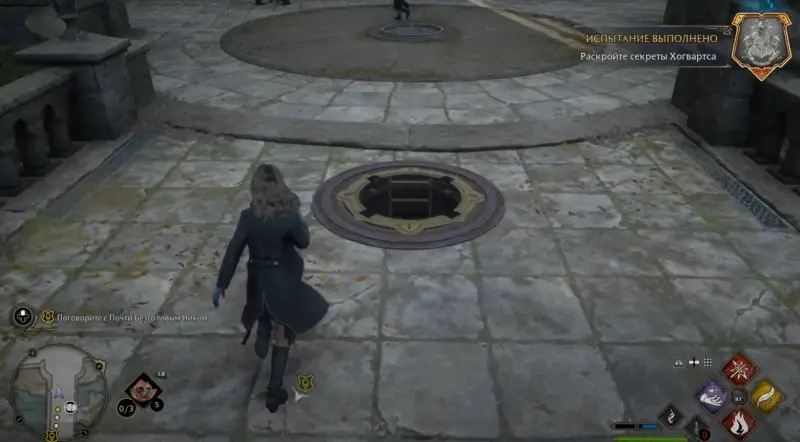 Here you will find two chests containing: a wand handle and a new decor blueprint for the Help Room. At the end of the viaduct is a large chest from which you can get legendary equipment.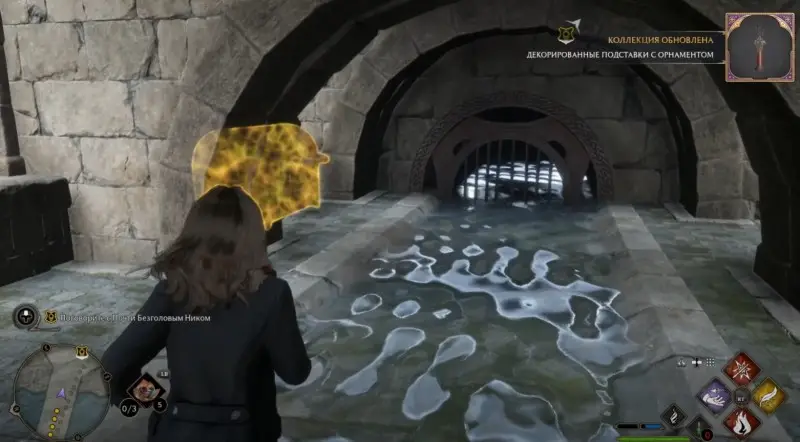 This will complete the brazier puzzle on the bridge in Hogwarts Legacy. Don't forget to check the Challenges tab later if you've previously uncovered the other two Hogwarts secrets to claim an extra reward.