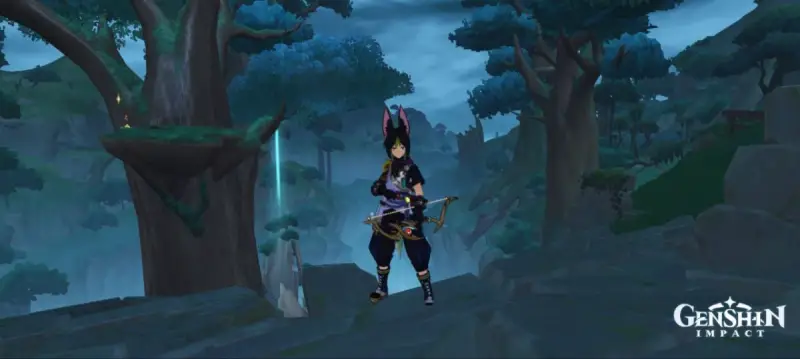 Genshin Impact Ibis Beak is a 4-star bow available in the Duel! To the heights of card mastery. In this guide, we will look at the characteristics of the Beak, how to get it, as well as the heroes to whom this ranged weapon should be given.
How to get the Ibis Beak
You can get this epic bow in the event « Duel! To the heights of card mastery. By completing various challenges, you will earn summon coupons. The bow costs 1000 of these coupons – as soon as you get the right number, the game will notify you that you can pick up the weapon.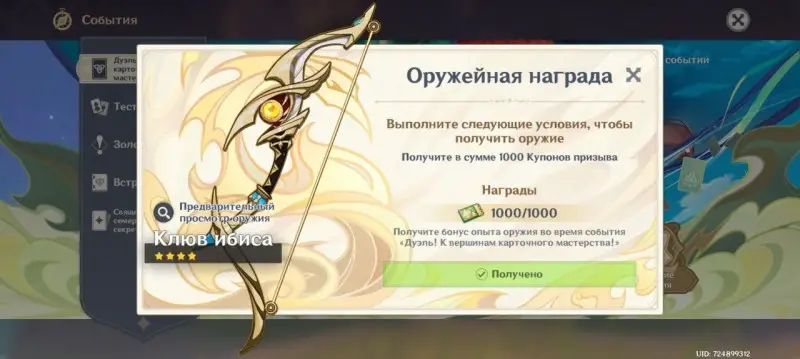 After the end of the event, it is most likely that you will no longer be able to get the Beak – the event weapons have not yet been rerun in the game.
Ibis Beak Basic Info
Ibis Beak Basic Stats
Rarity: 4 stars
Basic Attack: 43.73-564.78

< li>Attack Power: 6%-27.56%
Passive: Hitting an enemy with a charged attack increases your MS by 40-80. for 6 sec. The effect stacks up to a maximum of 2 times and occurs every 0.5 seconds.
Ibis Beak Leveling
The table below shows the materials required for each new level of bow elevation:
< p>
To fully ascend from level 1 to 90 you will need:

Forest dew amulets are obtained from the Tower of Contemptible Pride dungeon on Mondays, Thursdays and Sundays.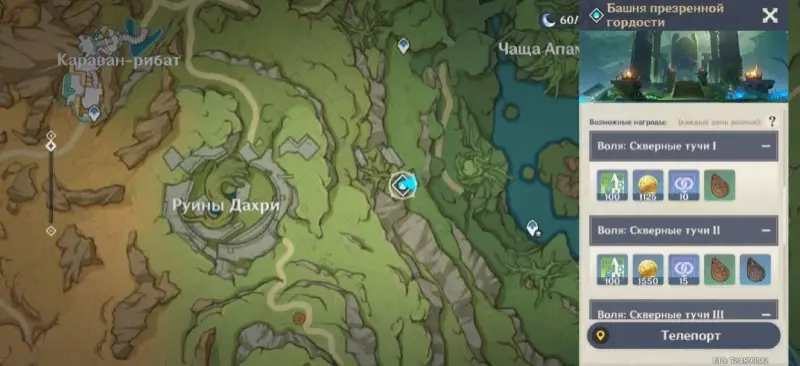 Various flowers drop from outcast Hilichurls encountered in the realm of Farahkert and Gavireh Lajavard.
Red Silk drops from Hermits – they are found throughout Sumeru.
Which character to give Ibis Beak
To implement the passive, you should give weapons to archers who play from hold attacks. Its advantage is a high rate of basic attack – if the hero needs it, and there is no more suitable bow, you can give the fighter Ibis Beak. Let's take a look at what kind of archers this weapon would be good for.
Tignari. The hero plays from charged attacks, and the bonus MC is useful for any reactions with Dendro. The passive is quite convenient to implement, given that the E-shka allows the character to charge arrows faster. On C6, the charge time is reduced even more, and when performing a hold attack, an additional projectile is created, whose damage depends on Tignari's SA.
Gan Yu. Another heroine playing from hold attacks. She always needs SA, but MS is not useful in all packs; it is best to give Gan Yu this bow when she is playing in Melt packs. On C6, after using the E-shki, the girl can instantly charge one arrow, which will allow her to quickly implement the passive effect.
Amber. The bow is suitable for scouting as a DPS, also in Vapor/Melting packs.
Tartaglia. Harbinger's attack power won't be superfluous, and he will be able to activate the passive, apparently, both in the melee and in the long stance.
Extra SA and a high base attack stat can be useful for some supports , for example, Fischl C6, Sarah, Collei C2/C6, Faruzan.
How to play with the Ibis Beak
As we understood from the previous paragraph, this bow is especially useful for damage dealers, and precisely when playing as them, you need to follow a special rotation:
Activate all the skills of the support characters.
Switch to the main damage dealer.
Activate it if necessary skills (e.g. Tignari's E-shku).
Attack with charged attacks, dealing damage and creating reactions with increased MS.
After about 6 seconds, when the passive wears off, return to the supports and the first stage of the rotation.
We hope that the weapon guide Ibis Beak in Genshin Impact will help you faster get this bow and decide which character is best to give it to.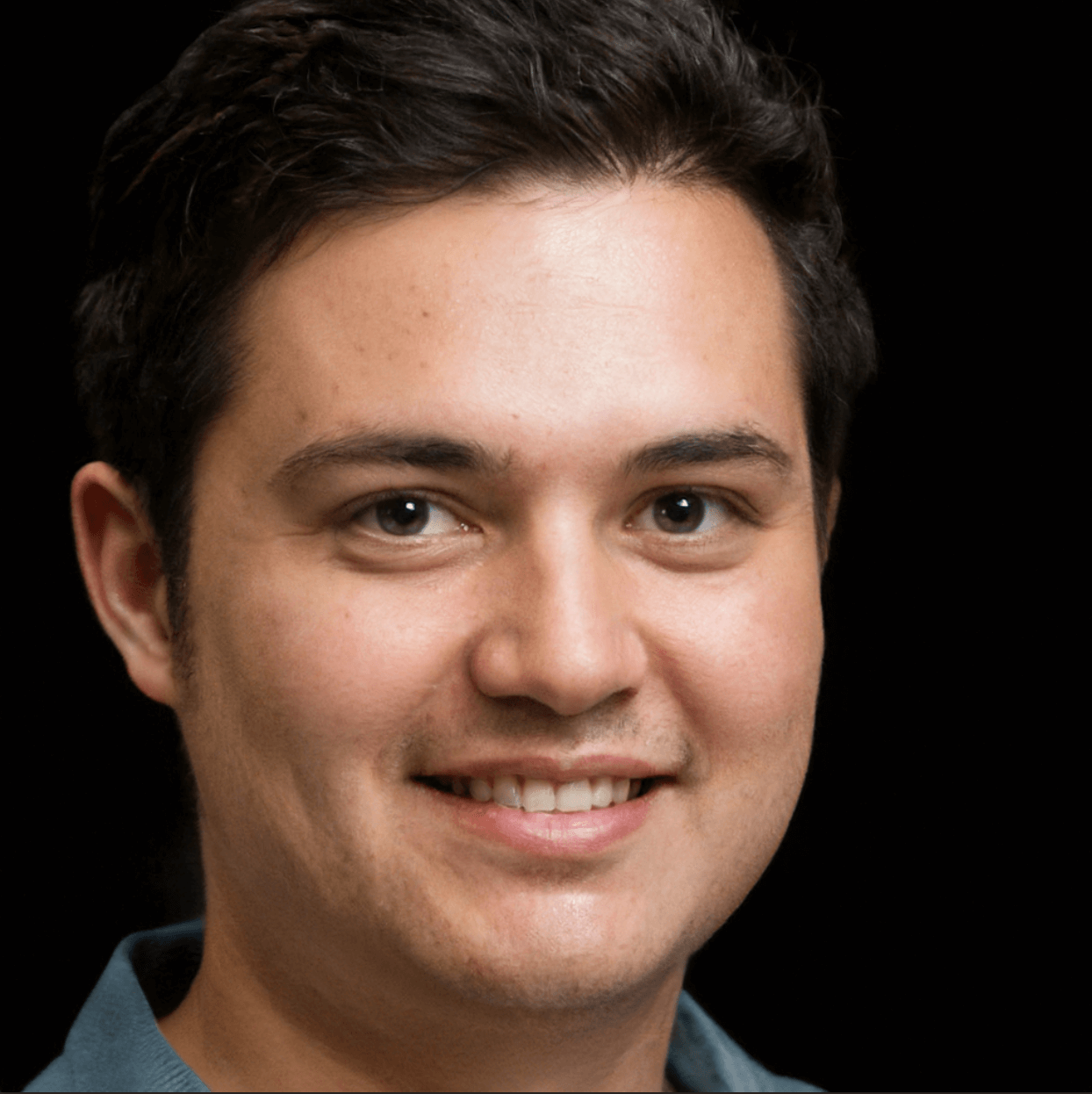 I like to play mobile games. Especially, Mobile Legends Bang Bang and COD Mobile.  I share my game experience. Sometimes I publish guides and tips from other players. So if you'd like to be published on Gameloid, please contact me.