In God of War Ragnarok in plain sight is a request in which you will need to find traces of the soul eater in Vanaheim, and then kill him. Note that this quest is an epic hunt, for which you can get the Hunter's Brand. In this guide, we'll show you how to start and complete the quest.
Clearing the request "In plain sight"
How to start the task
It will be possible to take on its passage after completing the story mission "Beasts of Prophecy". On your second visit to Vanaheim, you will be given a secondary quest called "Smell of Survival" – complete it to get to a new area called Crater.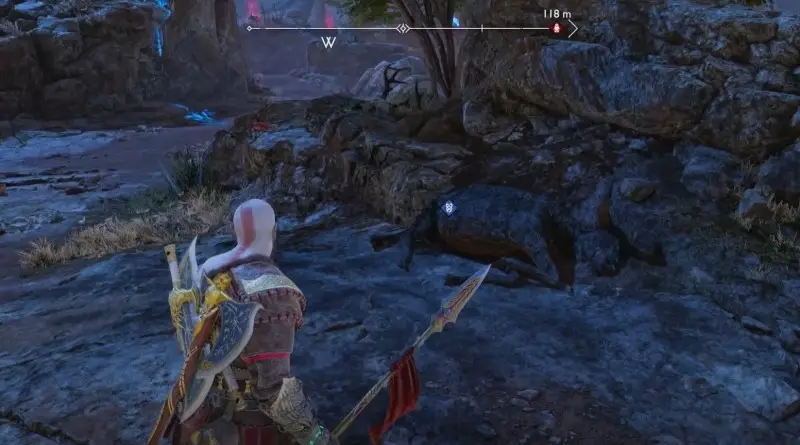 In the Plains, go to the location shown in the screenshots above. There you will find the carcass of a dead animal. Interact with her, and after that, the corresponding quest will immediately start.
Find other traces of the soul eater
Now move to the northwest to find the second corpse near a large boulder. Examine it. After that, a marker should appear on the map indicating the location of the Soul Eater.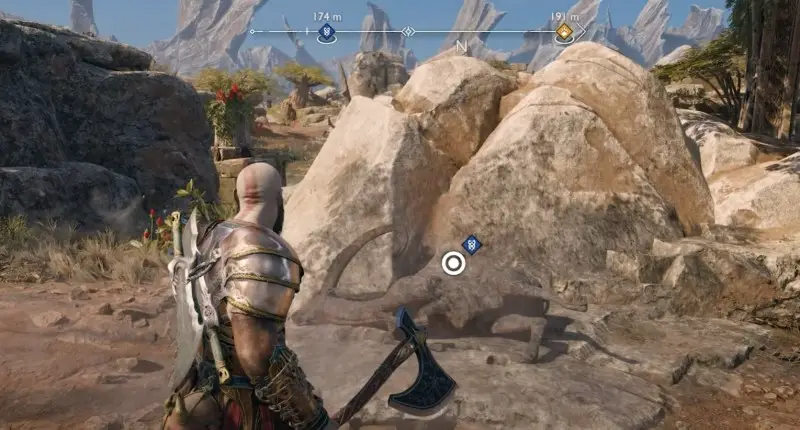 Kill the Soul Eater
He is even further northwest. By the way, you can go to him immediately after finding the first carcass. Near the pond lies a pile of stones – throw an ax at it so that the boss comes to life and attacks you.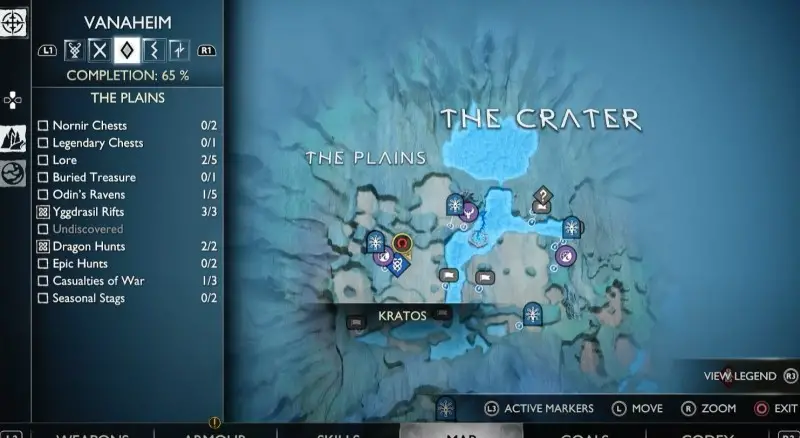 < /p>
Dreki is almost an exact replica of the boss that you had to fight outside of Frey's camp. It has only a couple of differences: it shoots an ice beam every time it expands its core, and it also does a frosty area attack if you stand next to it.
Tactics against him are quite simple: wait for the moment when he gets up on all four limbs and opens his core, and then throw a spear or an ax at him. Next, grab one of the ice orbs that fell to the ground and throw it at the boss to deal massive damage and increase the chance of being stunned.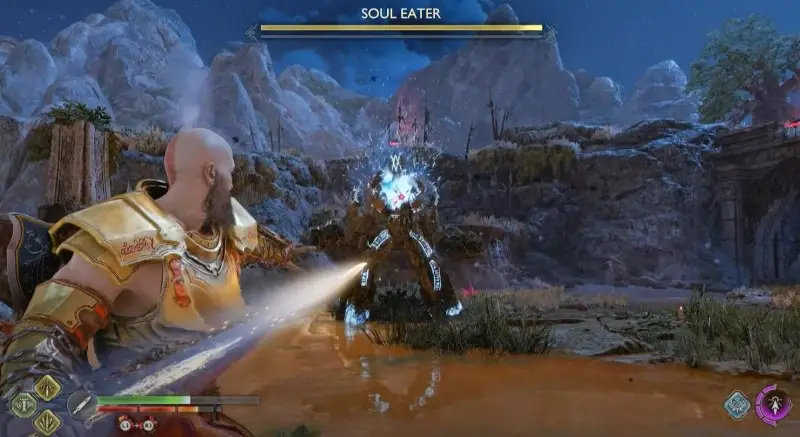 < /p>
After that, run up to the stunned enemy, press R3 and start quickly pressing R1 or R2 for maximum damage. One such attack is often enough to take out half of a Soul Eater's health bar.
Note that if you have not killed the dragon, then he can join the fight, which will complicate it a little. Once you defeat the boss, the quest will be completed. As a reward, you will receive 3000 experience points for Kratos, 750 experience points for Atreus, the Hunter's Brand and Eir's weapon (amulet enchantment).