In Genshin Impact In the next part of the "Spell King" is a task in the world of Sumeru, during which you again have to help writer Fukumoto by photographing Saino. If you have any difficulties with starting and completing this quest, then study our guide.
Passing the quest "In the next part of the Spell King"
How to start the quest
< p>Before you can take on this mission, you will need to meet a couple of conditions, namely:
Complete the archon quest called "The Pulse of Akasha and the Flame of Kalpa", which is the fifth chapter of the third volume of the main story lines.
Complete the Spell King daily quest. According to reports from some players, it must be completed at least twice.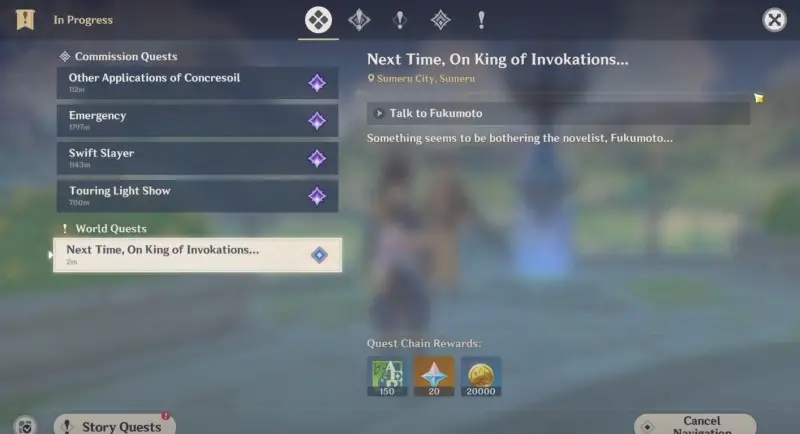 Once you have dealt with the indicated requirements, you should automatically receive the corresponding task (check your journal by pressing the "J" key). If this does not happen, then try logging out of your account, wait 20-30 minutes and re-login. Try to also talk to Fukumoto without starting the quest (his location is shown below).
Talk to Fukumoto
You can find the writer in the city of Sumeru, not far from the eastern teleportation point. Chat with Fukumoto and find out what's bothering him this time. He will talk about the problems that arose when creating cards for the game "Holy Call of the Seven", and hopes that Saino will help solve them.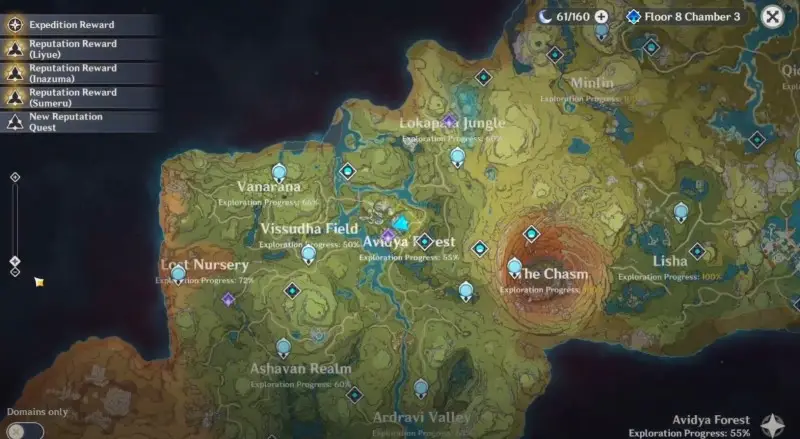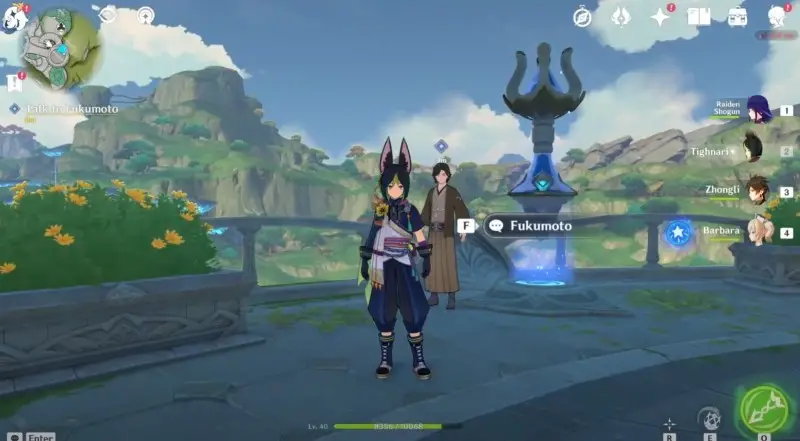 Go to the Puspa cafe and talk to Sayno
Jump down from the platform and get to the lower part of the city. The desired institution is located in the southern district of the capital. Go inside and look for Fukumoto with Saino on the left – chat with them.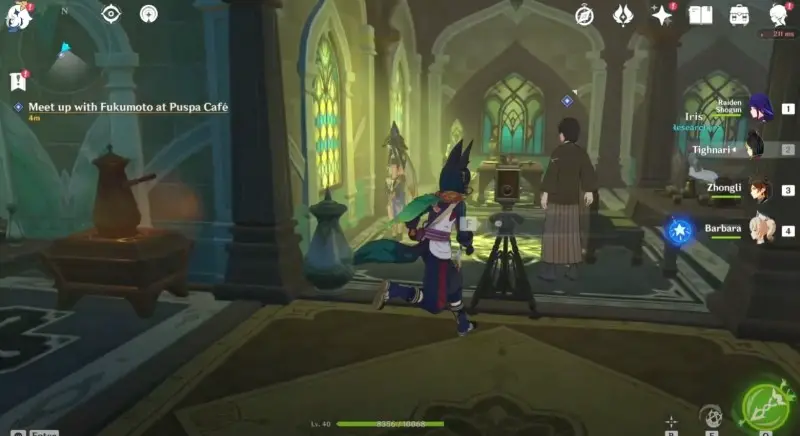 Take a photo of Saino
After a short conversation, you will need to take a photo of General Mahamatra. To do this, go to the camera standing nearby and interact with it. The camera will immediately take the desired angle, but you can change it slightly if you wish.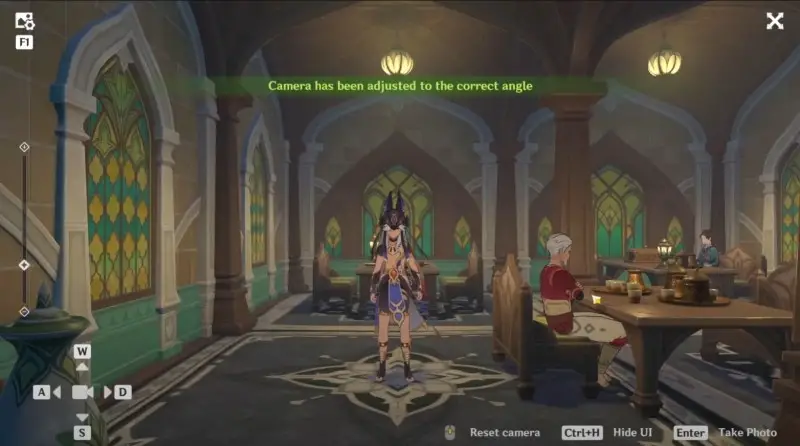 After taking a few pictures, chat with the writer again. This will complete the task. As a reward, you will receive 150 Adventure Points, 20 Source Stones, and 20,000 Pestilence. You can also have a little chat with Fukumoto and Saino, who will sit at a table a little ahead.
Note that this task is a kind of prehistory of the Sacred Call of the Seven card game, which will appear in Genshin Impact along with the release of the update 3.3. It will allow you to play against both NPCs and other Travelers.