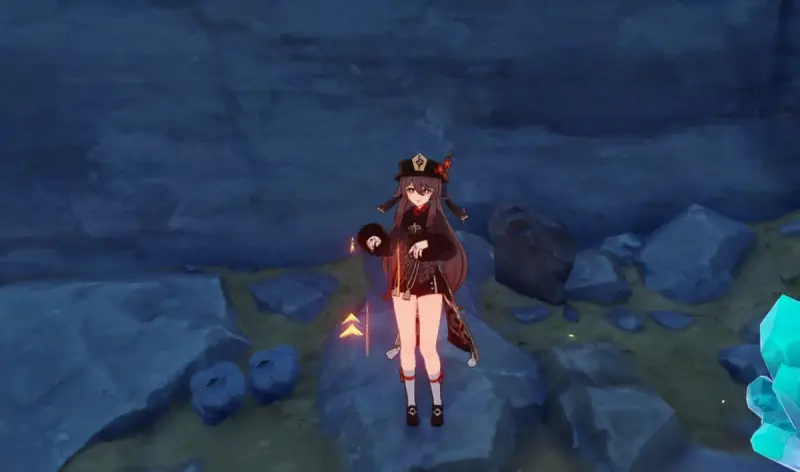 In Genshin Impact, Iron Chunk is an ore that is needed to create useful tools, weapon elevation materials, and various decor items for the Teapot of Serenity. In this guide, you will learn where to find and buy these materials, as well as exactly how they can be used.
Don't miss the best Black Friday deals!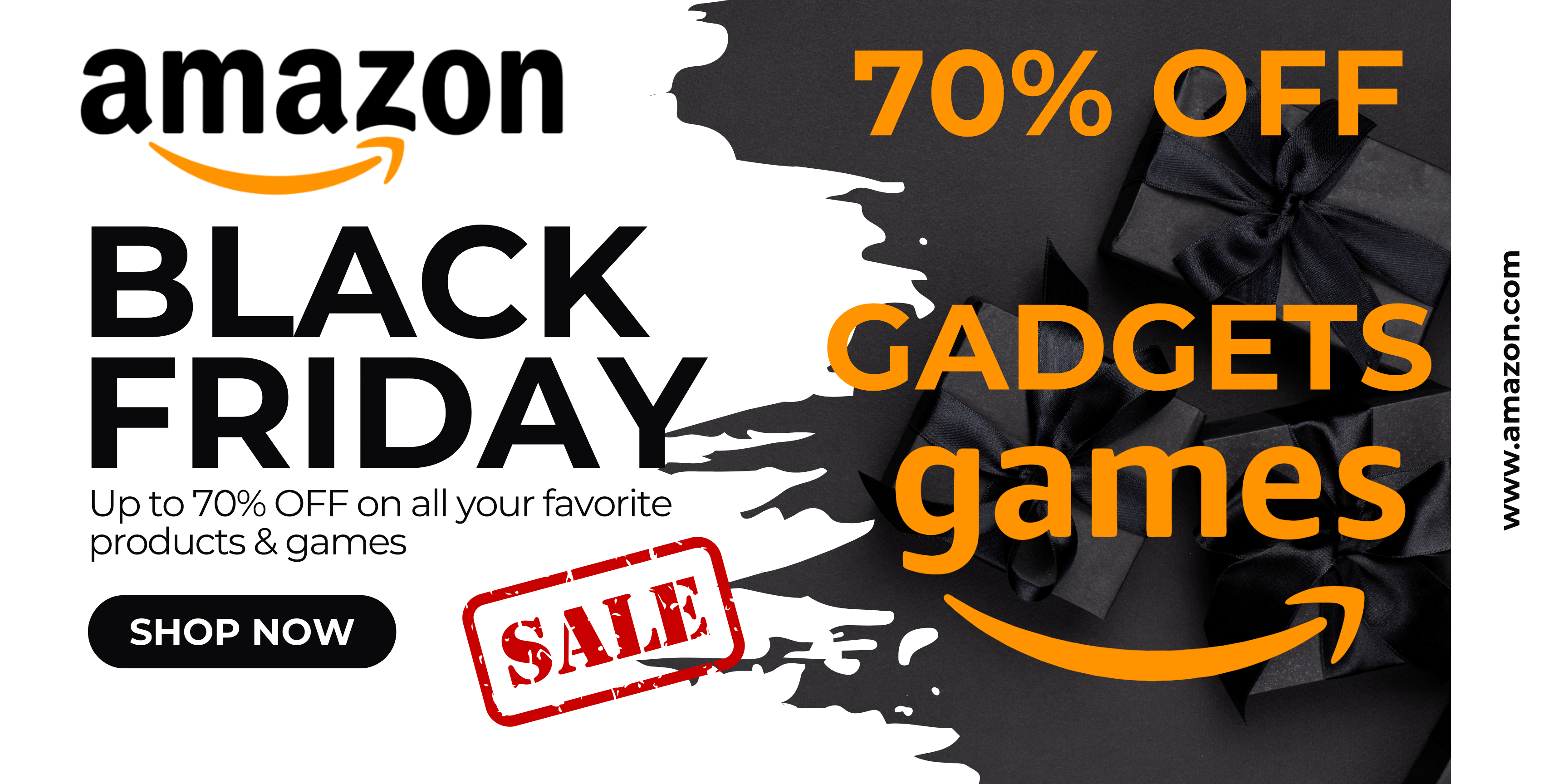 Preparing to farm Scraps of Iron
Recommended characters
If you are going to get serious about finding this material in order to accumulate supplies that will last you for a long time (150-200 pieces), then we recommend that you first prepare a suitable team by taking the following characters:
Characters
Features

Dilyuk, Razor, Noelle, Bei Dou, Chun Yun, Xin Yan, Eola, Sayu, Itto, Dori

With the help of two-handed sword wielders, you can destroy deposits and collect debris much faster.

td>

Ning Guang

She can indicate the location of nearby ore deposits using her passive talent. Her basic Geo attacks allow you to quickly mine almost any ore.

Zhong Lee

By long pressing an elemental skill, you can release Geo energy that will instantly destroy ore deposits in a small area, making it easier to farm.

Amber

Collei

Venty

Reduces the active hero's stamina cost while using the glider by 20 percent. The bonus does not stack.

Wanderer

Thanks to his elemental skill, he can hover above the ground, which will allow you to quickly overcome small reservoirs, pits and crevices. It can also fly high to help you get into hard-to-reach areas.

Keya

Razor

Kazuha

Heizo

Reduces the active hero's stamina cost while running fast by 20 percent. Bonus does not stack

Xiao

Reduces the active hero's stamina cost while climbing rocks and other vertical surfaces by 20%. The bonus does not stack.

Bei Dou

Kokomi

Reduces the active hero's stamina cost while swimming by 20%. The bonus does not stack.

Mona

Ayaka

The unique sprint animation allows them to quickly move through the water, making it easier to overcome rivers, lakes and other water obstacles.

Saiu

If you hold down the heroine's elemental skill for a long time, she will turn into a wind wheel, which will significantly increase her movement speed. It often turns out to be even faster than sprinting.

Rosaria< /p>

The movement speed of team members is increased by 10% during the dark time of the day (from 18:00 to 06:00) due to the heroine's passive skill "Path in the Night".

2x Anemo characters

Anemo resonance "Nimble Wind" occurs, which reduces stamina costs by 15% and increases movement speed by 10 percent.
Don't forget to also bring plenty of stamina meals with you and add them to your dry rations so you can use them instantly.
How long does it take for Iron Fragments to respawn
A single deposit usually drops no more than one piece of iron, so you have to run a lot to collect enough ore. Note that the wreckage respawns every 2 real days. You can farm them both in your own world and go to the world of another player if you have inspected all the deposits on your server.
Where to find iron shards in Genshin Impact
Iron ore is one of the most common in the game – there are several hundred deposits in Teyvat, and they are found in all regions from Mondstadt to Encanomia, so you can certainly collect a considerable number of these materials just by walking around the game world.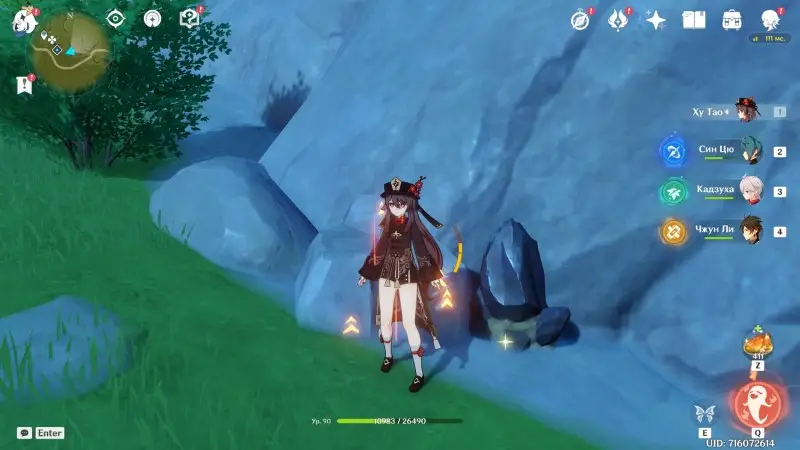 If you suddenly need over a hundred pieces of iron, for example, to create a large number of new pieces of furniture, then we recommend that you familiarize yourself with our best farming routes, which allow you to collect 162 pieces of iron in less than half an hour. If you need the location of absolutely all deposits, then we recommend using the interactive world map.
Route for farming iron 1
Region: Mondstadt
Location: Starfall Lake
Amount: 20 debris
Time: 2-3 minutes
First, collect some pieces of ore near the reservoir. After that, move to the July Gardens dungeon and run to the southwest. After collecting the iron near the cliff, climb it and run to the east. After finding the deposits below, then climb up the ledge to find some more iron fragments.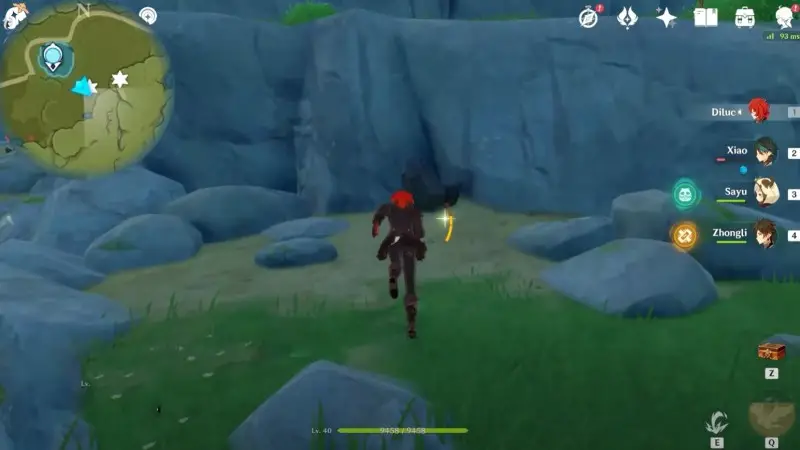 Route for farm iron 2
Region: Mondstadt
Location: Valley of the Wind
Amount: 22 debris
Time: 3-4 minutes
Travel to the teleporter and run north to the foot of the mountain – here you will find several deposits at once. Then teleport to the Temple of the Falcon and start running to the southeast, collecting ore near the ledges. At the end, head down to the coast to find some more iron.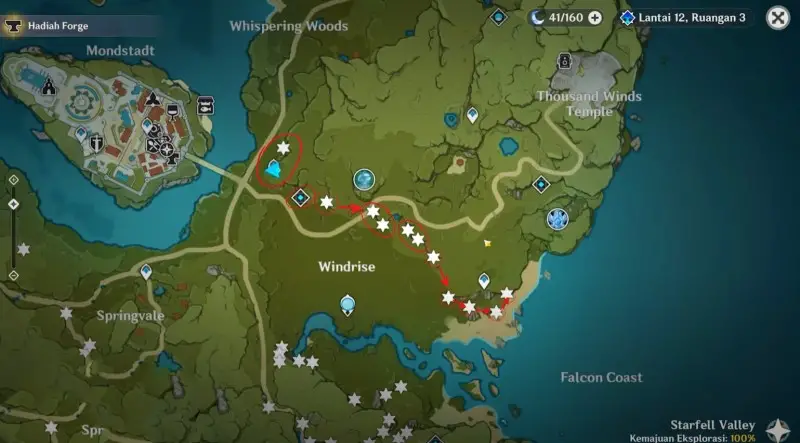 Route for farming iron 3
Region: Mondstadt
Location: Valley of the Winds and Falcon Coast
Amount: 43 pieces
Time: 8-10 minutes
Move to the specified teleport, and then run to the northwest. Along the way, you will find a rocky ledge with many deposits of iron. Keep running south towards the gorge. Walk it in a circle to collect all the ore deposits. Get ready for some rock climbing.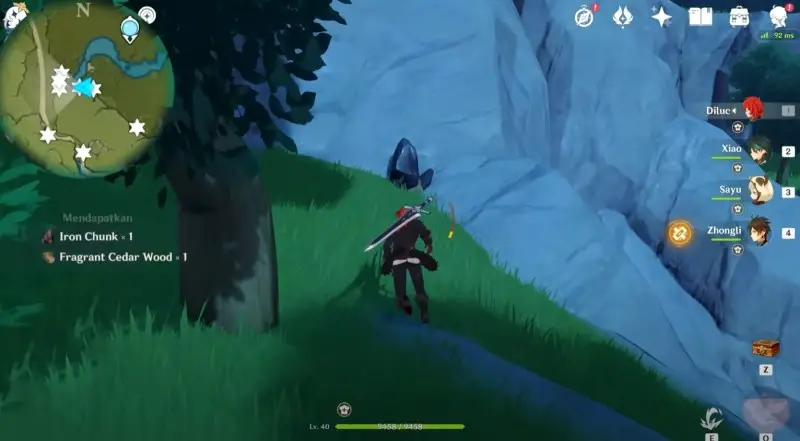 Iron farming route 4
Region: Mondstadt
Location: Springvale
Amount: 21 chips
Time: 3-4 minutes
Teleport to the fast travel point in the pool, then run southwest and collect a couple of deposits on the ledge. Next, start moving to the northwest, finding deposits of the desired ore along the way. Most of them are near the road, so you can get around this route relatively quickly.
Route to farm iron 5
Region: Li Yue
Location: Salt Lands and Minyun Village
Amount: 20 debris
Time: 3-4 minutes
First, move to the island and collect some pieces of iron here. Then move to the mainland and start moving towards the village, collecting ore next to the rocky ledges. At the same time, you can find most of the iron fragments inside the cave, the entrance to which is shown in the fourth screenshot.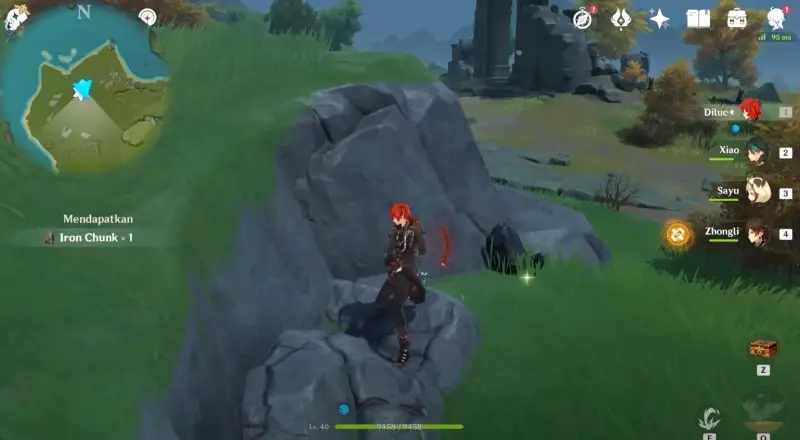 Iron farming route 6
Region: Li Yue
Location: Guili Valley
Amount: 36 debris
Time: 8-10 minutes
First of all, move to the teleport near Luhua Lake and glide down to the coast to find a couple of deposits. Then run to the northeast and look for some more deposits near the rocky ledges.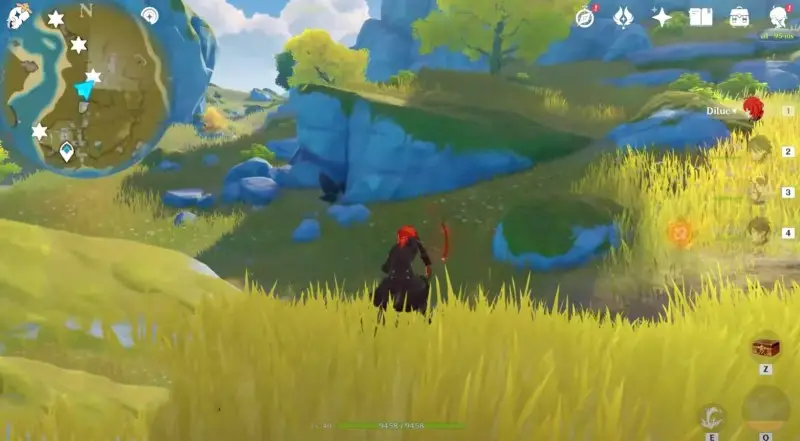 Now teleport to the statue of the seven archons in the south of the location and head northwest to the rocks. Having found some deposits at their foot, go around them and go into the gorge. Then go down to the shore of the lake and find the remaining fragments of iron on the rocks.
< p>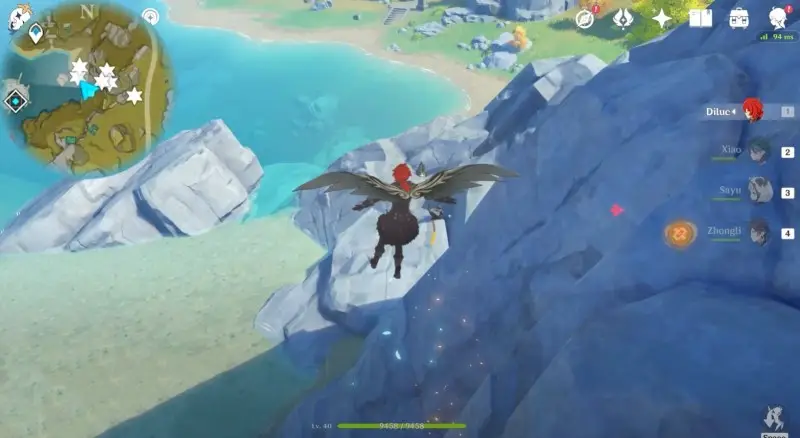 At the end, move to the ruins of the Guili Valley and look for deposits at the foot of the cliff. If you've followed all of the listed routes, you'll need to collect 162 iron shards so far. If this is not enough for you, you can visit other locations marked below.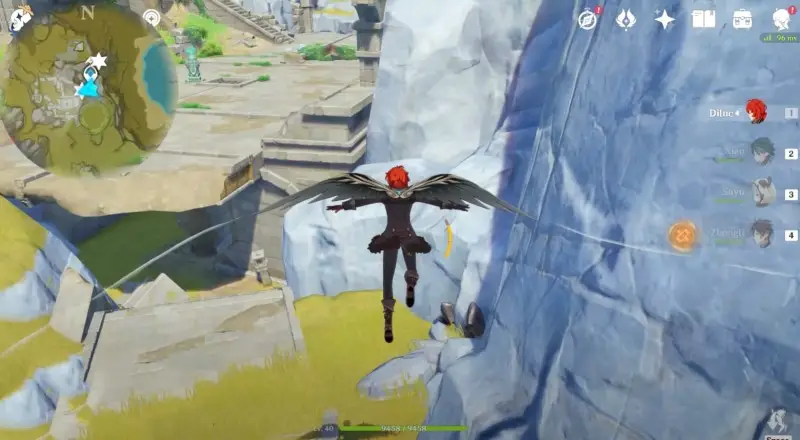 Breach Surface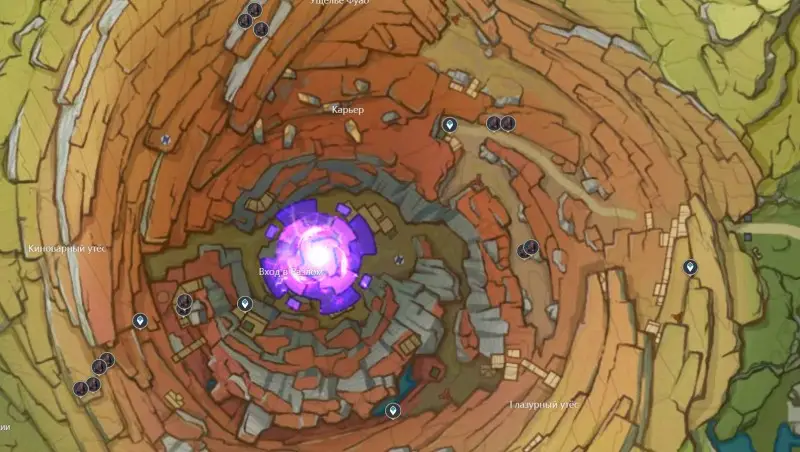 Underground Rift Mines
Encanomia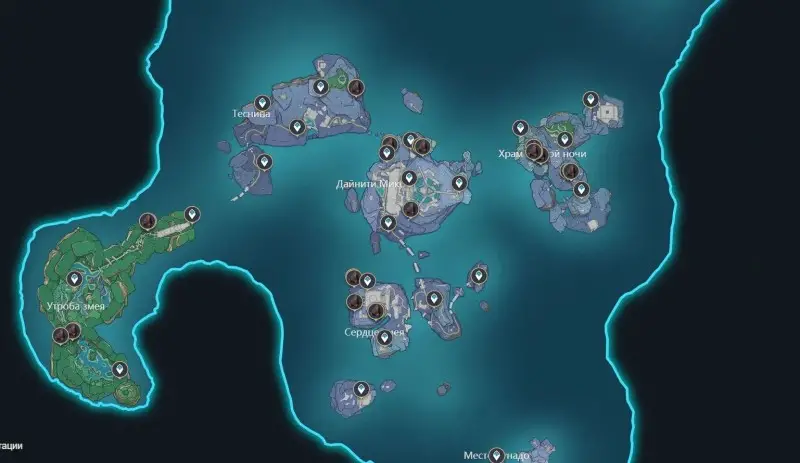 Narukami (Inazuma)
Kannazuka (Inazuma)
Watatsumi (Inazuma)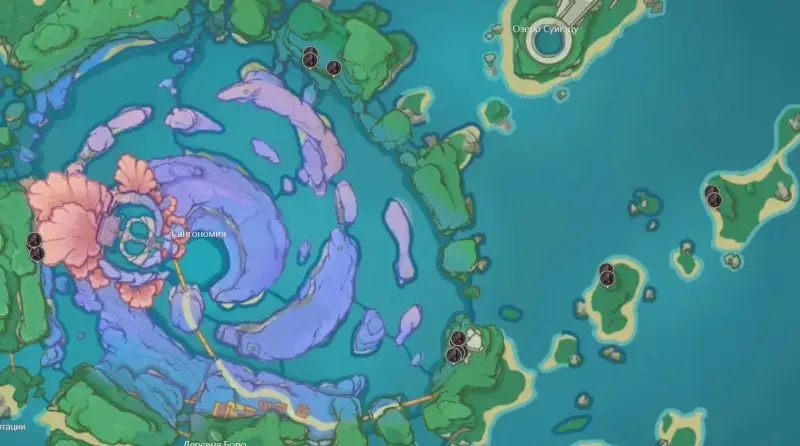 Seirai (Inazuma)
Tsurumi (Inazuma)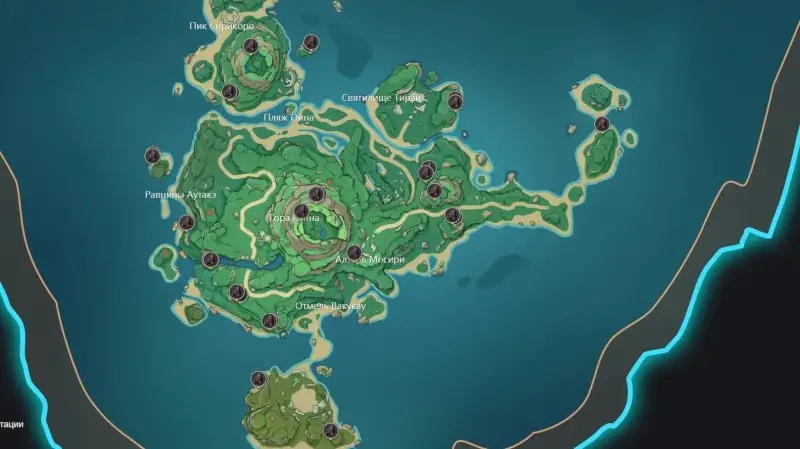 Sumeru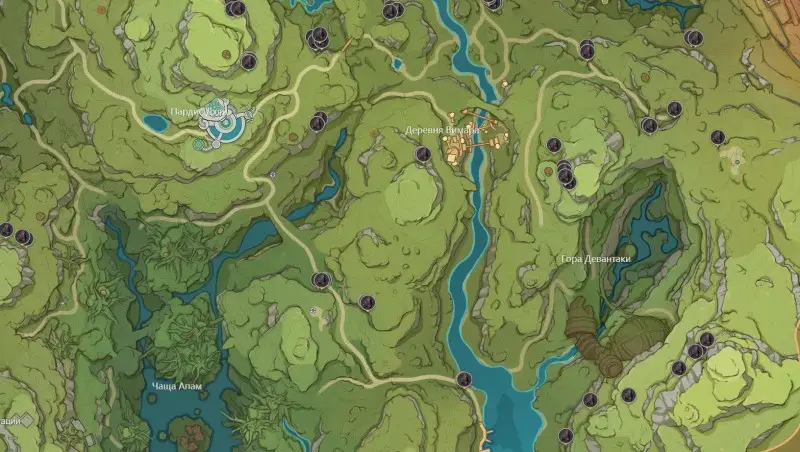 < /p>
Sumeru Desert
Where to Buy Iron Shards
Shi Tou
This vendor is located in the Harbor Li Yue. It works around the clock. You can buy 10 pieces of iron from him at any time for the price of 120 mora apiece. Its assortment is updated every 2 real days.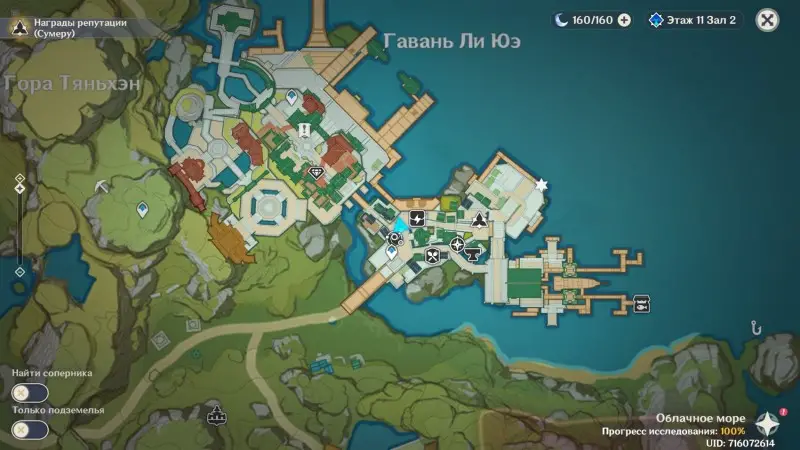 Qiu Yue
The same amount of iron fragments and for the same price can be purchased from a merchant located on Rito Island in Inazuma. She also works around the clock, and her assortment is updated every 2 real days.
Iron Fragment Expeditions
Expeditions are one of the less labor-intensive ways to get this ore, as you just need to send your characters to certain routes, waiting for them to return with a reward. The only negative is that you will have to wait a few real hours to get the materials.
To use this mechanic, you need to reach the 14th adventure rank and talk with Katherine in any of the branches of the Adventurer's Guild. Iron Fragments can be obtained in the following expeditions:
Whispering Forest (Mondstadt) – four to five fragments.
Dadaupa Gorge (Mondstadt) – four to five fragments.< /li>
Yaoguang Shoal (Li Yue) – four to five wrecks.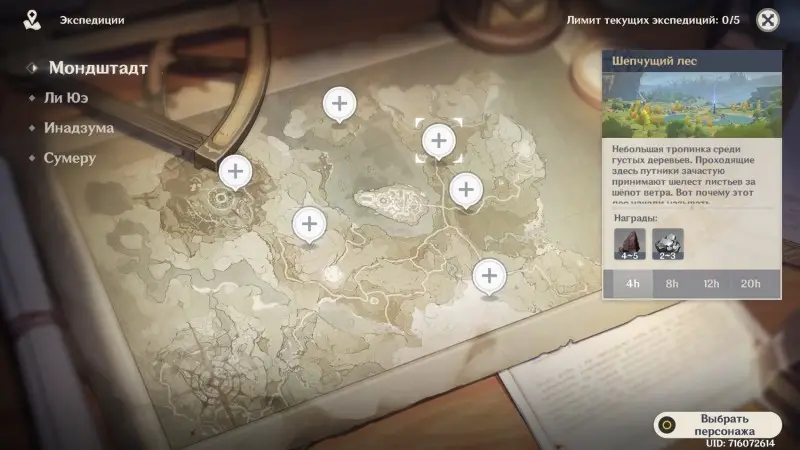 However, you only need to send characters on 4-hour routes. In doing so, you will also receive some White Iron Scraps as a bonus. We recommend using heroes that can reduce expedition time by 25% with their passive skills:
Mondstadt Expeditions: Bennett and Fischl.
Li Yue Expeditions: Chun Yun and Ke Qing .
What are the pieces of iron for
Forging
The table below lists the tools and materials that require Iron Shards to craft with the Blacksmith's Workbench.
Name
Recipe
Application
< p>

Regular Augment Ore

Iron Shards x2 + 5 mora + 3 seconds
Weapon Upgrade

Adept Seeker's Furnace

Fire Oil x1 + Crystalline Core x2 + Scraps of Iron x2 + 500 mora + 10 seconds
It makes it possible to place a field kitchen on the ground for cooking various dishes.
Manufacture of furniture
This ore is used to create a huge number of various items furniture and decor that can be placed in your monastery. The pictures below show all products.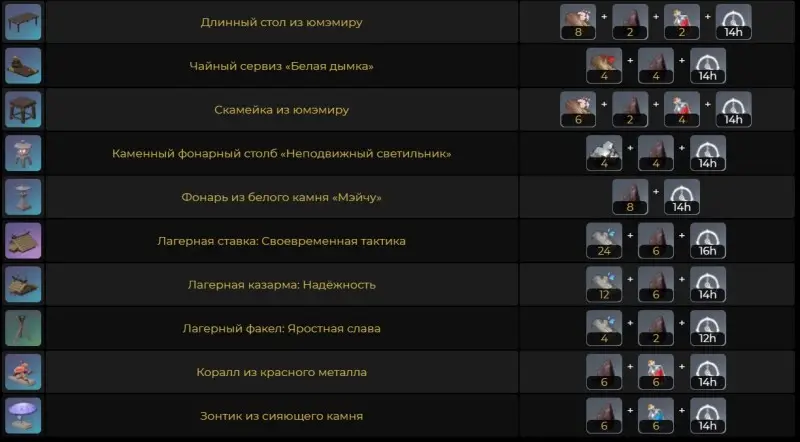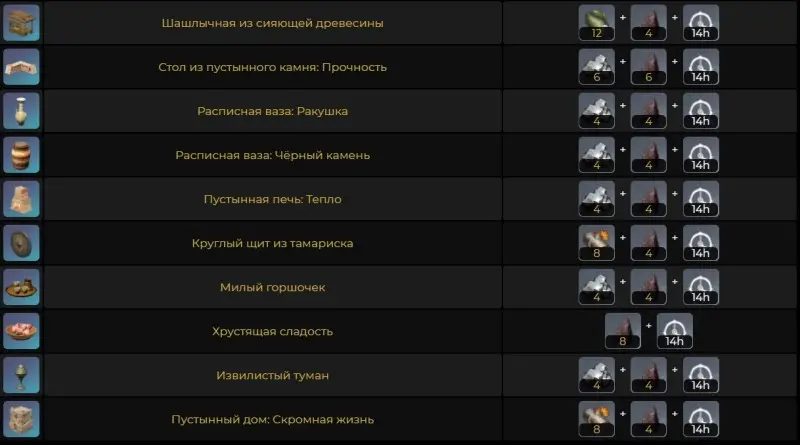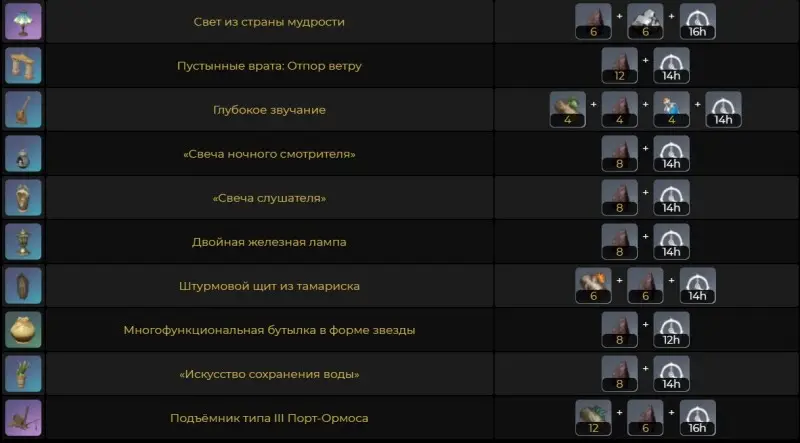 Hopefully our guide to Genshi Iron Shards n Impact will help you mine this ore quickly and easily.