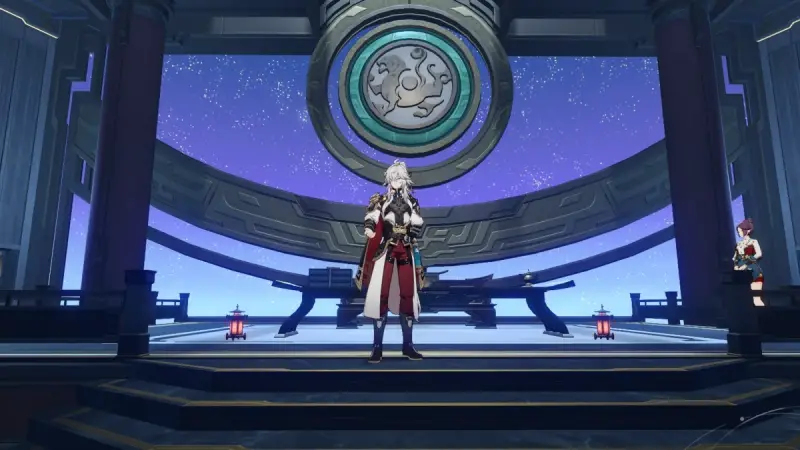 Jing Yuan from Honkai: Star Rail is a 5-star electric damage type hero. He follows the Path of Erudite, which allows him to deal high area damage. In this guide, you can learn more about his skills, principles of playing as a general, recommended builds and teams in which he will reveal himself best.
Jing Yuan's main features
How to get Jing Yuan
Jing Yuan is an event hero. You can take it for yourself only in the Sky Spear Whirlwind Jump. This banner was available in the second half of version 1.0. To find out about the general's next rerun in advance, you can follow the updates of the article, which lists all known future banners.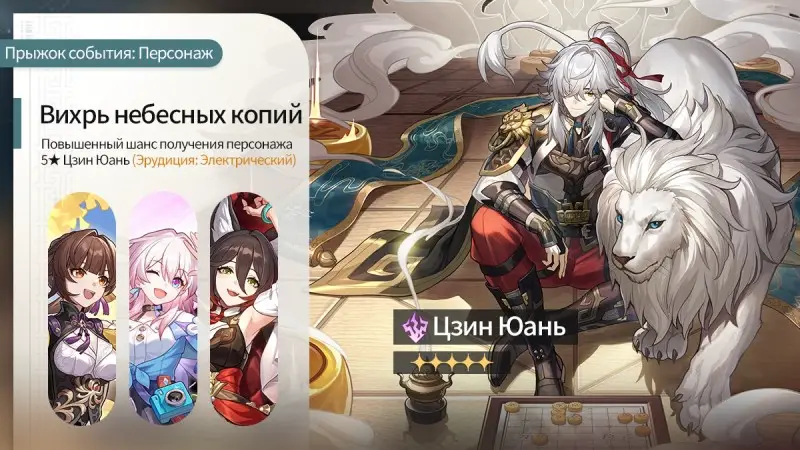 Jing Yuan's Stat Progression
In the table below, you'll see how Jing Yuan's own stats change as he levels up.
Level
Attack Power
Protection
HP
Haste
Crit. chance
Crit. damage
Taunt
1
158
95
66
99
5%
50%
75
20

< td class="center">309

185
129
99
5%
50%
75
40
594
356
248
99
5%
50%
75
60
879
527
366
99
5%
50%
75
80
1164
699
485
99
5%
50%
75
Pros and cons of Jing Yuan's gameplay
The General, like all heroes, has a certain list of pros that will affect your impression of the character:
< li>Deals high area damage to all enemies, but not without damage to solo targets.
Friendly for F2P players as it can be played with 4-star and even 3-star cones. It also doesn't depend too much on eidolons, so you don't have to worry about extra investment in hopes of getting high damage from the hero.
Attack and Critical Hit Chance traces increase the hero's damage and make it easier to pick up stats in equipment .
But despite all the positive aspects, Jing Yuan also has several disadvantages that you have to put up with when playing as him:
High consumption of skill points, which is why he needs an ally in the team, who will restore them.
The need to keep track of the number of Lightning Lord's stacks in order to deal the maximum possible damage.
Sometimes heavily dependent on supports, which will allow him to perform his actions more often to increase the number of hits his Spirit Helper.
Jing Yuan's Skills
Jing Yuan's Lightning Light normal attack causes an electric shock for 50~130% of the attack value, and also restores 20 energy and reduces the enemy's durability by 30.
Flaming Zenith hits all monsters on the battlefield, dealing the same amount of 50~125% of attack value as lightning damage to them all. In addition, the skill grants 2 stacks to Lightning Master, restores 30 energy and penetrates 30 vulnerability.
When the general has enough energy, he can activate Light Bringer's ultimate, during which he delivers an electric shock for 120~240% of his attack and drains the enemy's stamina by 60 units. This action also grants 3 additional attacks to the Lightning Master.
The Prana Eradication talent is Jing Yuan's main source of damage. When the battle begins, the general will automatically summon the Lightning Master. The spirit awaits its action along with all the characters and enemies. At the very beginning, he has 3 hits, which are bonus attacks, and 60 speed. In one action, the Spirit deals electrical damage to a random mob equal to 33~82.5% of the general's attack value, and to other enemies 25% of the main target's damage.
You can increase the number of hits of the Spirit in 1 turn from 3 to 10. For each stack, the Spirit Master's speed increases by 10 After the action ends, its indicators return to their original values. It is worth remembering that if Jing Yuan himself is not able to fight, then the Sovereign loses the ability to act.
The general's 'Summon Spirit' technique, when activated, increases Spirit's number of attacks by 3 until its first turn in the next battle.
Jing Yuan's Footprints
Next, you'll see the rest of Jing Yuan's buffs, which mostly increase his critical hit chance, strength value attacks and defenses, as well as other bonuses.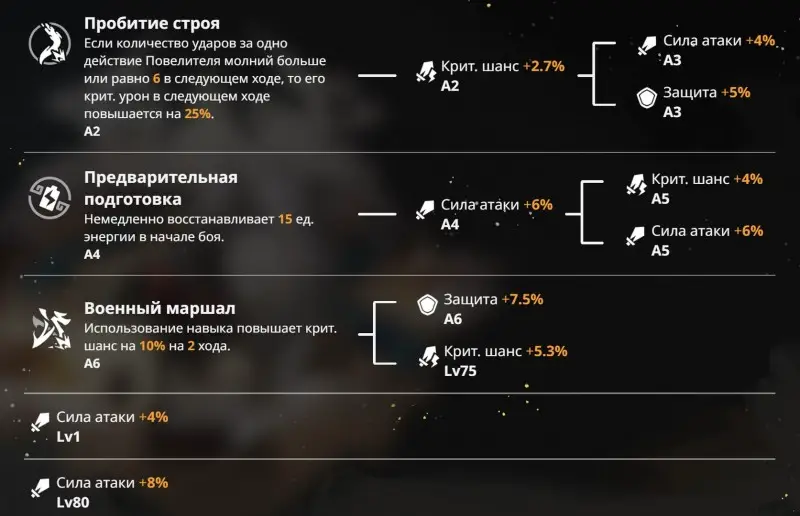 Jing Yuan's Eidolons
Another way to buff a hero. To unlock them, you need to get the replays of the general from the corresponding Event Jump. They have the following effects: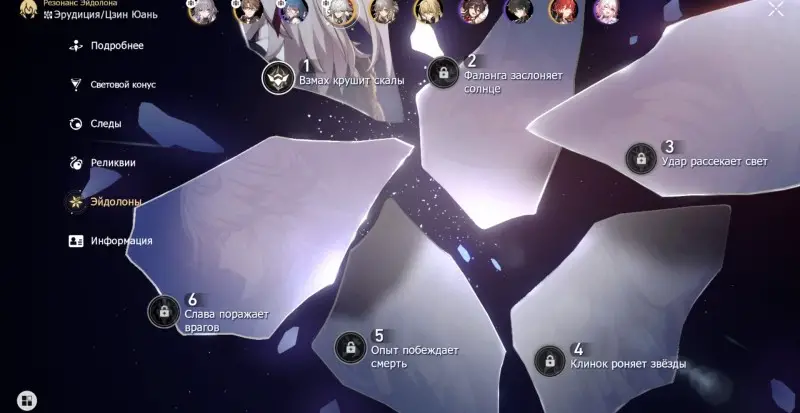 Sweep crushes rocks: the strength of the Spirit's attacks against other enemies is increased by 25% of the damage against the main target.
Phalanx obscures the sun: after the turn of the Spirit of the assistant, the damage of the general himself increases by 20%. This buff lasts 2 turns.
The hit cuts the light: the level of the ultimate and normal attacks are increased by 2 and 1. Their level cap becomes 15 and 10 respectively.
Blade Drops Stars: All Spirit hits grant 2 energy to the general.
Experience conquers death: Raises the skill and talent level by 2, and their maximum level increases to 15.
Glory Hits Enemies: The Lightning Master gains the ability to inflict Weakness on enemies with his attacks, causing them to take 12% more damage. This debuff lasts until the end of the Spirit and can stack up to three times.
In general, Jing Yuan is a fairly strong character on E0, and his repetitions are not vital. But if you like this hero so much that you would like to spend a few guarantors on him, then a good choice would be to stop at E2, which in general increases all the damage of the general. E6 is a rather expensive acquisition, but at the same time Jing Yuan's most powerful eidolon. It enhances the general's most powerful source of damage, the Lightning Master. Other bonuses knocked out along the way will increase the level of the hero's traces, and E4 will make it more comfortable to gain energy for the ultimate.
How to play Jing Yuan
The peculiarity of playing as a general is the need to build stacks for the Lightning Master.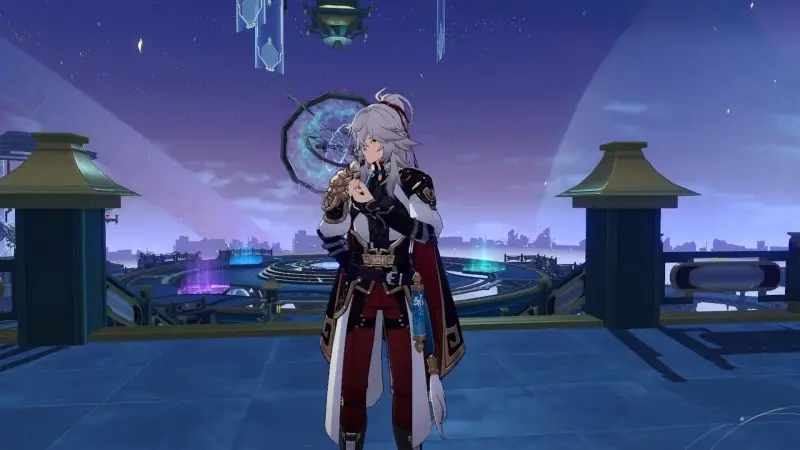 It's important to remember about the Line Break trail. To increase crit. Spirit damage, you must score at least 6 hits for it by the next turn.
Use technique. It will give you at least 6 stacks before starting the fight.
Keep an eye on how many attacks the Lightning Lord has. If you see that you only have time to use the skill once before the next Spirit turn, which means you only get 5 hits, it might be better to do a basic attack to replenish the skill point, as well as save up energy for the next cycle.
Use heroes that allow Jing Yuan to walk more often (for example, Armor, Asta) so that he can collect more energy and stacks for his assistant.
You will also need a character that will replenish skill points (they can be Natasha or Pyro GG) so that the general does not miss the opportunity to accumulate the number of hits due to lack of points.
Don't forget to buff Jing Yuan and weaken your opponents with the help of allies. This will allow the general to unleash his abilities more fully and deal even more damage.
The best builds for Jing Yuan
The best light cones
For Jing Yuan, it is necessary to pick up weapons designed for the heroes of the Path of Erudite, so that he can use not only basic stats, but also a special ability. Instances that increase crits, attack stats, and bonus attack damage will be useful. The superpower buff with the skill will not be superfluous. Below you can learn about some of the most relevant instances:
Name
Characteristics
Ability

< p>Until Sunset (5 Stars)

Health 48~1058

Attack Power 26~582

Protection 21~463

Increases the wearer's critical damage by 36~60% and the damage of their skill and ultimate by 18~30%, and after activating them, the owner is endowed with a special effect that increases the damage of a further bonus attack by 48~80%. Jing Yuan's signature, and therefore is the most optimal cone for him. It simplifies the set of crits for the character, and also gives a good bonus to all his skills.

Night on the Milky Way (5 stars)

Health 53~1164

Attack Power 26~582

Defense 18~367

During battle, increases the wearer's attack by 9~15% for all monsters on the field. This bonus can stack up to 5 times. An enemy with Penetrated Fortitude increases damage by 30~50% for one turn. Another 5-star weapon variant. Useful against groups of enemies, but ineffective against bosses.

Genius Rest (4 stars)

Health 38 ~847

Attack Damage 22~476

Defense 18~397

Additionally increases attack value by 16~32%. Also increases the wearer's critical damage by 24~48% for 3 turns after an enemy is destroyed. All the general's skills are scaled by the attack value, which is increased by the cone. Although the second part starts working only after the destruction of at least one enemy, which means that its activation is difficult during a protracted battle, it nevertheless greatly facilitates the selection of stats for the hero.

Generating Yourself (4 Stars)

Health 43~953

Attack 22~476

Def 15 ~331

The wearer's bonus attack damage is increased by 24~48%, and an additional 24~48% against an enemy below half health. A rather good cone that, although it does not buff the general's skill and ultimate, still increases his main source of damage – the Lightning Master.

The importance of breakfast (4 stars)

Health 38 ~847

Attack Damage 22~476

Defense 18~397

The wearer's damage is increased by 12~24%. Each destroyed enemy raises the wearer's attack value by 4~8%, this boost can stack 3 times. Pretty good option, mainly due to its affordability. This cone can be obtained simply as you progress through the content. Good for the beginning, until more powerful options become available.

Insight (3 stars)

Health 34~741

Attack Power 17~370

Defense 12~265

Activating your ult increases the wearer's attack stat by 24~48% for two turns. The duration of this bonus allows you to buff the Lightning Lord, who will most likely walk right after using the ultimate.

Key to All Doors (3 Stars)

Health 34~741

Attack Power 17~370

Defense 12~265

Using a skill restores 8~12 energy for the bearer's ultimate. Indirectly affects the general's damage, as it allows him to use his ult more often and gain more hits for his assistant.

< p>

Database (3 stars)

Health 34 ~741

Attack Damage 17~370

Defense 12~265

Ultimate damage increased by 28~56%. Suitable if there are no other options, as it only boosts one of the general's many damage sources.
Best relics
< p>Among the cave artifacts, Sizzling Thunder Band will be the most effective option, as it gives a bonus to electro damage and attack, which Jing Yuan needs.
In the absence of a whole set with satisfactory stats, you can combine it with two things from the Wild Wheat Shooter set, which will also give a good bonus to elemental damage and attack. You can also use 4 parts from this set, if there are no copies from the electric set, as it will give a boost to the speed that the general needs.
As for planar decorations, the best option to strive for "Frozen Salsotto". This set gives a bonus to critical hit chance, as well as increasing the damage of bonus attacks and ultimate, which are the main sources of damage for the general.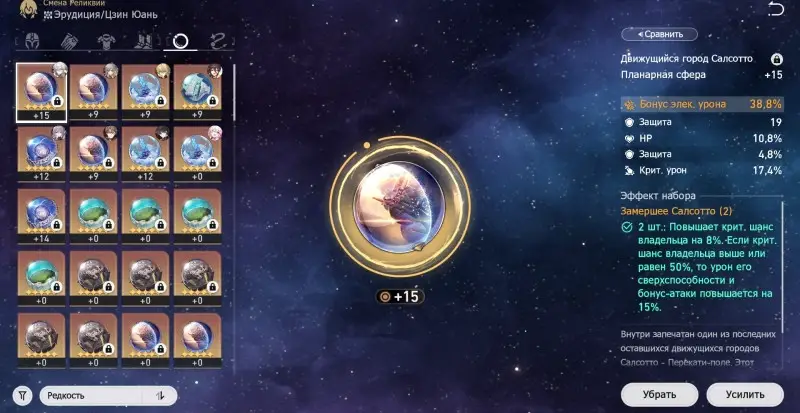 You can also check out the Celestial Differentiator or Space Sealing Station kits. They don't give a specific bonus to any of Jing Yuan's skills, but increase his overall damage. At the same time, you will have to watch the values ​​of critical damage or speed in order to fulfill all the requirements of these sets.
In artifacts, you need to look for such stats:
Body: Critical hit chance or critical damage.
Legs: Attack power or speed. The second option does not directly affect damage, but is quite useful for the general, as it will allow you to move more often and gain more attacks for the Lightning Lord.
Planar sphere: electro damage.
Connecting rope : Attack Power. With very good sub-stats, energy recovery can also be considered.
Add. parameters: critical hit chance and critical damage > attack power % > speed.
Since Jing Yuan belongs to the Path of Erudite, do not neglect the chance of a critical hit, so he can critically damage almost all enemies at the same time.
Best commands for Jing Yuan
Jing Yuan is pretty a versatile character that pairs well with many heroes. The choice of team will depend on the nature of the content you are facing and the vulnerabilities of your enemies.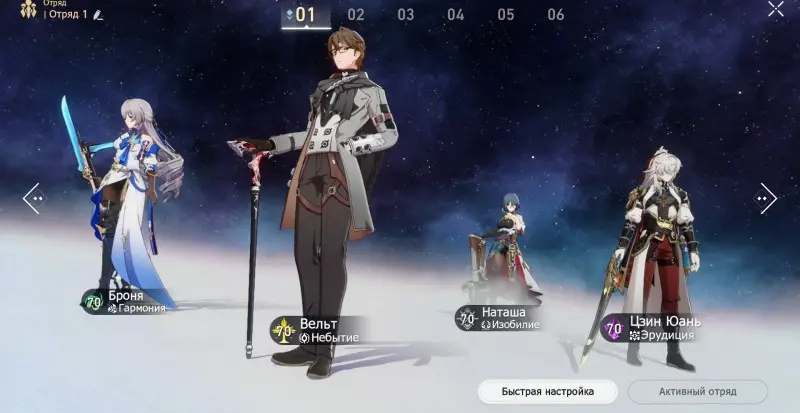 Armor, Tingyun, Yukun, and Asta are great support options. They will be able to buff the necessary stats that you could not get in relics, and also, if necessary, take part in breaking through vulnerabilities. Tingyun will also be able to infuse energy so that Jing Yuan can use his ultimate more often.
To support the life of the general, do not forget about the healers. All the healers in the game serve their role perfectly, so focus on the vulnerabilities of the enemies and the presence of pumped heroes on your account to decide who to put in the squad with Jing Yuan.
March 7 and the Cheetah can protect not only Jing Yuan, but also your entire team. And due to their element, they can freeze enemies, which will also indirectly reduce damage throughout the squad. An available replacement for them can be a fiery hero.
Don't forget about secondary damage dealers, which can be characters of the Path of Nothingness. Velt will be able to reduce the speed of your opponents, and Pela will do the same with their defense. Also, don't underestimate the enemy delay effects that they inflict when breaking through stamina. We should also highlight the Silver Wolf, with which you can not adapt to the vulnerabilities of monsters, which can make Jing Yuan more versatile characters.
Below you can see several examples of units that you can play as a general.
| Main-DD | Sub-DD | Sub -DD/Support | Support |
| --- | --- | --- | --- |
| Jing Yuan | Armor | Fire Pathfinder | Baylu |
| Jing Yuan | Armor | Cheetah | Natasha |
| Jing Yuan | Sang | Asta | Natasha |
| Jing Yuan | Asta | Tingyun | Armor |
Leveling for Jing Yuan
How to level up Jing Yuan
When leveling up a hero, you will periodically need to use certain materials in order to be able to further
Ascension at level 20: Immortal sprouts x5 and credits x4000.
Ascension at level 30: Immortal sprouts x10 and credits x8000.
Level 40 Ascension: Werewolf's Electric Staff x3, Ethereal Flower of Immortality x6, and Credits x16000.
Ascended at level 50: Werewolf's Electric Staff x7, Ethereal Flower of Immortality x9, and x40,000 Credits.
Level 60 Ascension: Werewolf's Electric Staff x20, Branch of Immortal Glory x6, and x80,000 Credits.
Level 70 Ascension: Werewolf's Electric Staff x35, Branch of Immortal Glory x9, and Credits x160000.
Electric Staff is obtained from Stagnant Shadow in Navalia's Port Astrologer.
How to improve Jing Yuan's footprints
Below you can see the amount of materials that will be required to fully improve all the skills of the general. When collecting materials, don't forget to use Synthesis to get higher level materials.

The Keys of Erudite are obtained from Sepalleaf in Riveting City.
Upgrade materials drop from Abomination of Abundance. You can also find them in the Virtual Universe, earn them by completing quests, or buy them with cashback from jumps.
The Last Path of the Destroyer can be obtained after completing Echoes of War in the Space Station Support Zone.
Footprints are given as a reward for completing activities in the Virtual Universe, the honor of the Nameless and various temporary events. They can also be purchased at the Pom Pom store.
As for the order of skill leveling, upgrade the talent first, since it is the Spirit that deals most of the character's damage. Next comes the skill and ultimate. Raise your basic attack last as Jing Yuan only uses it when you run out of skill points.