Rare item that increases rewards – all information about legendary glyphs in Diablo Immortal.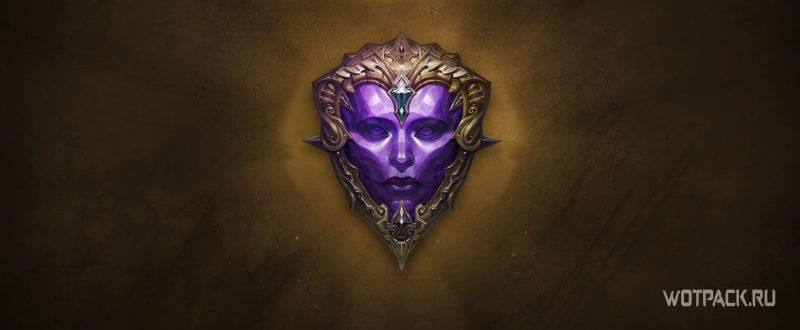 Legendary Glyphs are prized by the community for their property, which helps to get more legendary gems, which will not only significantly increase the character's combat rating, but can also be sold at auction for a substantial amount of platinum. Of course, the easiest way is to donate to Diablo Immortal and get the item faster, but there are other ways.
Don't miss the best Black Friday deals!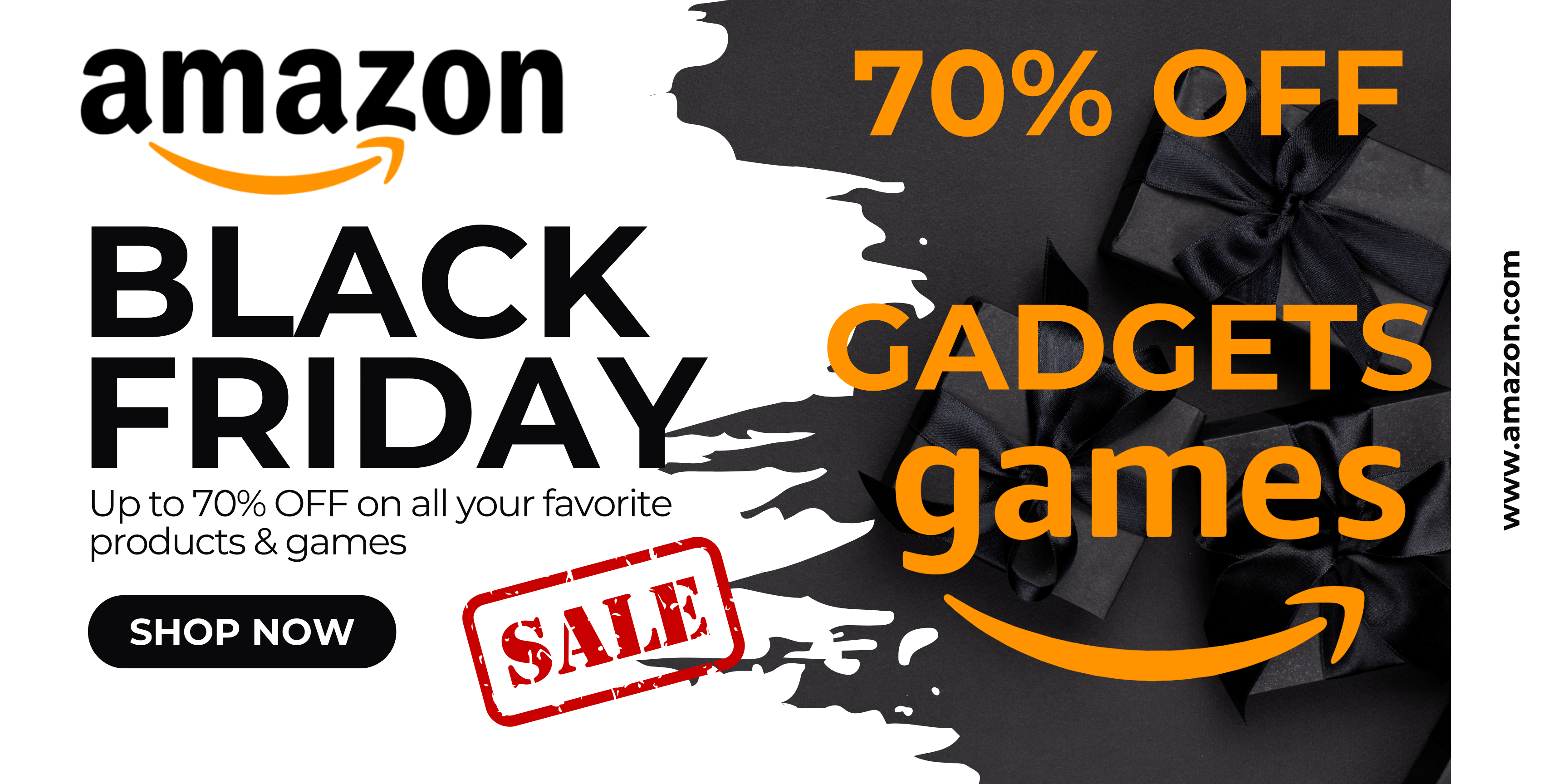 The guide will explain in detail where to find and how to use the legendary glyphs in Diablo Immortal.
How they work glyphs in Diablo Immortal
Legendary Glyphs in Diablo Immortal, is a special item that always increases the chance of obtaining high-end rewards: each portal has a 100% chance to earn a certain legendary gem of random rarity, inserted into equipment.
There are also ordinary, so-called rare glyphs. They, in turn, do not guarantee the drop of gems, but increase the number of received runes used to create gems.
Where to find legendary glyphs in Diablo Immortal: all methods of obtaining
Purchase from the in-game store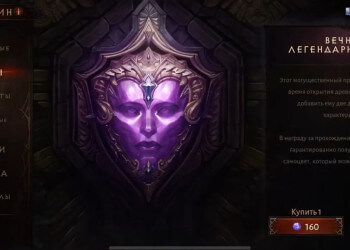 The most obvious and easiest way to acquire legendary glyphs in Diablo Immortal is to buy them from the in-game shop with real currency. There are two main ways: exchange for Eternal Glyph Orbs, or purchase a set, which includes this item.
Purchase from merchants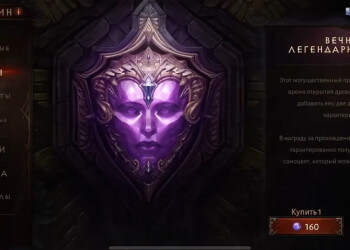 Another way is to purchase glyphs from NPC merchants. Diablo Immortal has two vendors for these glyphs:
Hilf Gatherer, who sells legendary and common glyphs for underpriced, earned currency. It also has legendary pieces of equipment in its assortment.

Glyph Merchant – sells the same items, but for donated currency. The main difference between this vendor and the menu shop is that the NPC will sometimes offer glyphs for a lower price.
Battle Pass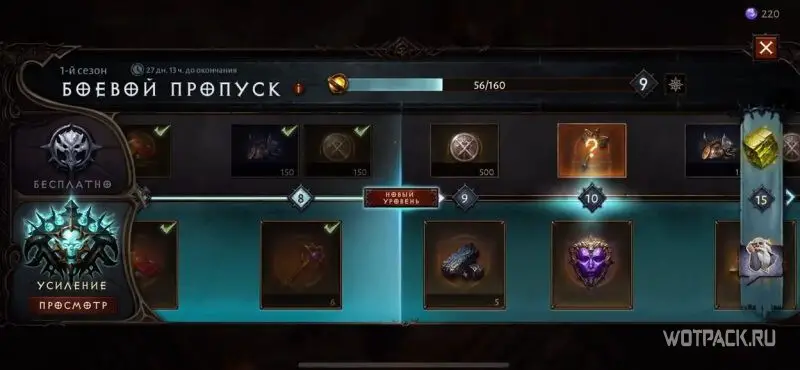 Battle Pass gives you a lot of rewards: legendary gear, hilts and of course , common and legendary glyphs. Preferably, these items are obtained from the paid version of BP, however, in the free version, if you raise 20level, you can earn one legendary and several common glyphs.
Nevertheless, it is worth noting that if the main goal is to acquire these rare items, then you should not invest in the battle pass: it is much more profitable to purchase them separately.
Diablo Immortal Battle Pass: how to level up and get to rank 40 fast
Blessing of Abundance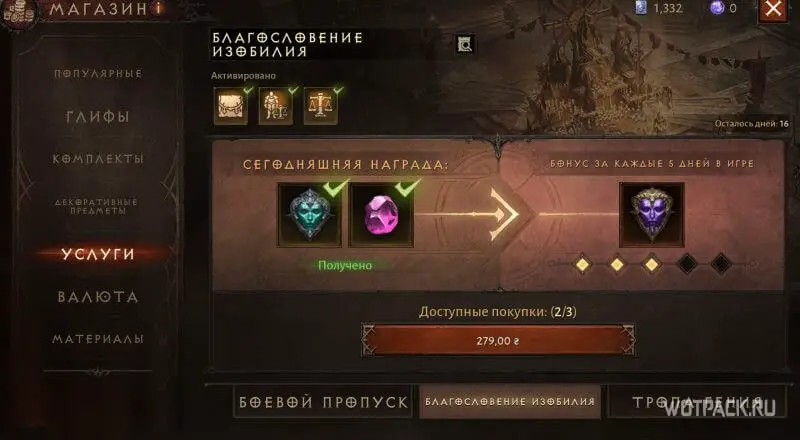 Something like a monthly subscription with daily login rewards. Every 5 days give a legendary glyph
Trail of the Genius
Another donation equivalent of Blessing of Abundance and Battle Pass.
How to use legendary glyphs in Diablo Immortal
Ancient Portal is a dungeon that requires you to break through crowds monsters and kill the boss to get interesting rewards. Each time such a dungeon is generated randomly. When you open the portal menu, you will see three cells on the right where you can put glyphs.
These items, firstly, they will give additional loot, and secondly, they will change the dungeon by adding various modifiers. And the more glyphs, the more differences will appear.