In Honkai: Star Rail, the Lucky and Bad Luck Chest is one of Yarilo-VI's secrets, within which you can get a dazzling rainbow stone. In this guide, we will tell you where to find these chests, and what to do with the treasure you find to get the maximum reward.
Honkai: Star Rail Lucky and Bad Luck Chests
Most likely, access to this secret will open after completing the quest chain "Into the withering winter night". If this did not happen, then try to move further along the plot.
Move to the spatial anchor "Grand Hotel Goethe" and go east into a small alley. Here you will find a mysterious woman and two chests. Talk to a stranger.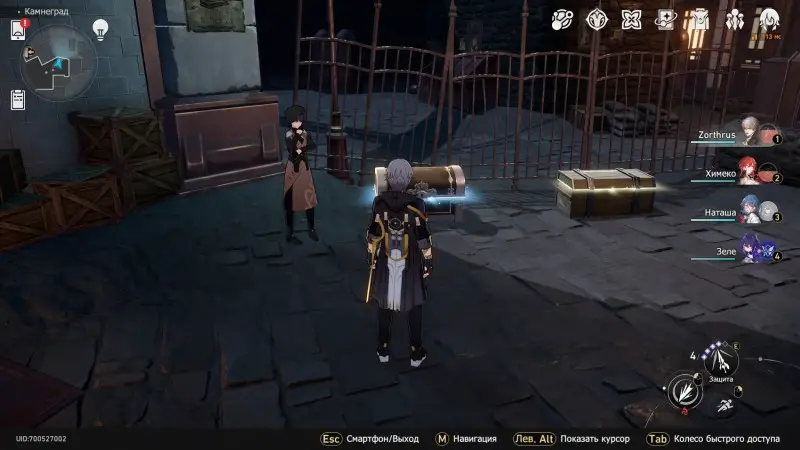 Note: If there is no woman at the indicated location, try opening the normal chest located here, and then teleport to another location and come back.
The magician will inform you that luck is hidden in one of the chests, and failure is hidden in the other. She will offer you to play a game and try to choose the treasure chest. If you examine the large chest (the one on the left), then monsters will attack you (their vulnerabilities can be seen in the picture below).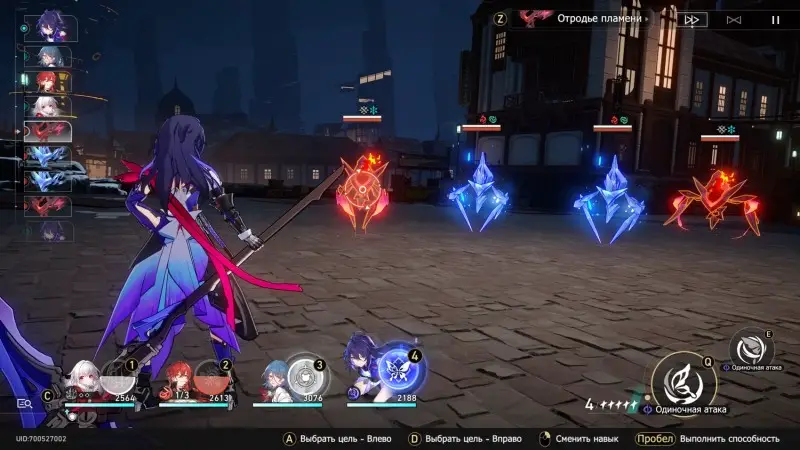 The small chest (the one on the right) contains good luck. Once you unlock it, you can find a Dazzling Prismatic Stone in it. You will also receive 10,000 credits and 20 shields.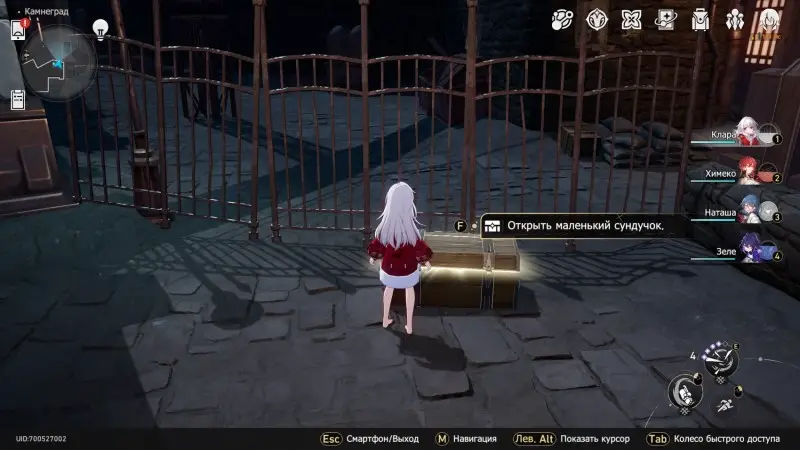 Note: If you opened the big chest first, it's okay. After killing the monsters, chat with the woman again. Then it will disappear, but the small chest will remain, so you can take its contents.
How to use the Dazzling Iridescent Stone
From your current location, go a little further south into a small alley and look for Balaway Miner's Lamp. You must have talked to him before during the quest "Old Brigadier's Treasure".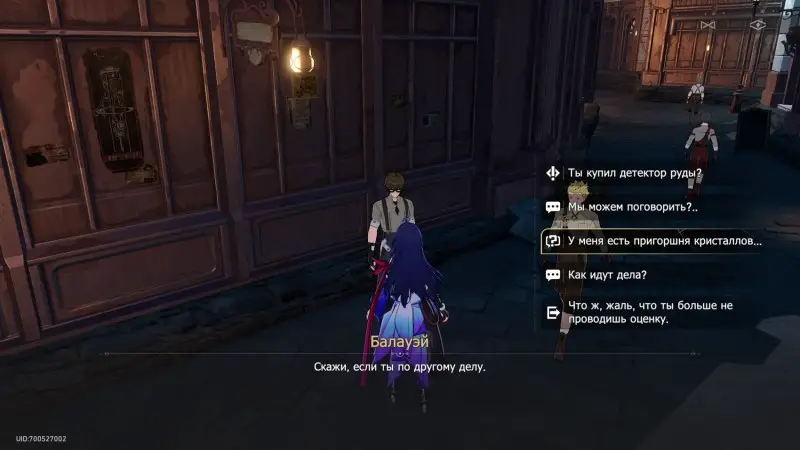 Chat with the appraiser and tell him that you have a handful of crystals (answer with a question icon). Then give him the rainbow stone. As a reward, you will receive another 10,000 credits and one Commendation of High Morale.