In Genshin Impact, the Colonnade Desert Luxurious Air Chest is a secret puzzle in Sumeru that requires a couple of non-obvious puzzles to solve. at a glance steps. In this guide, we will tell you where this riddle is located and how you can quickly solve it.
Solving the puzzle with a luxurious chest in the air in the Sumeru Desert
Move or get to the teleportation point located northwest of the tomb of King Deshret in the Desert of Colonnades. The exact location is shown in the screenshots below.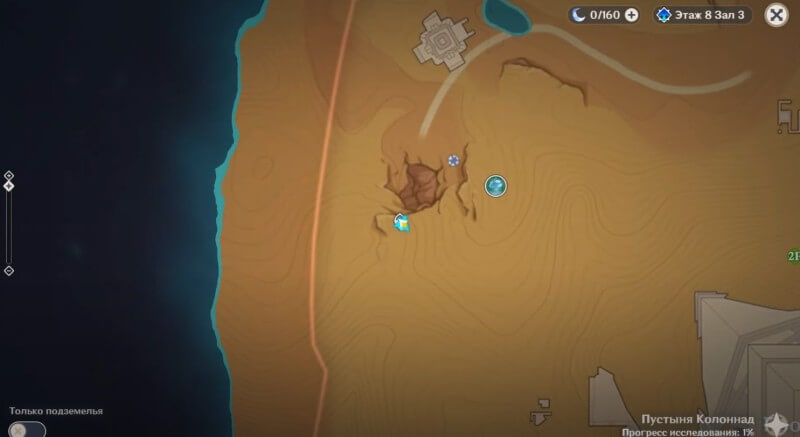 After teleporting directly in front of you, you will see a huge air current coming from the crevice below. Run to the cliff and glide from it to instantly soar up. Having risen to the stop, you will see a dendroculus a little further. Fly towards the green particle, pick it up, fly a little further and retract the glider to land on an invisible barrier that turns blue when a character approaches it.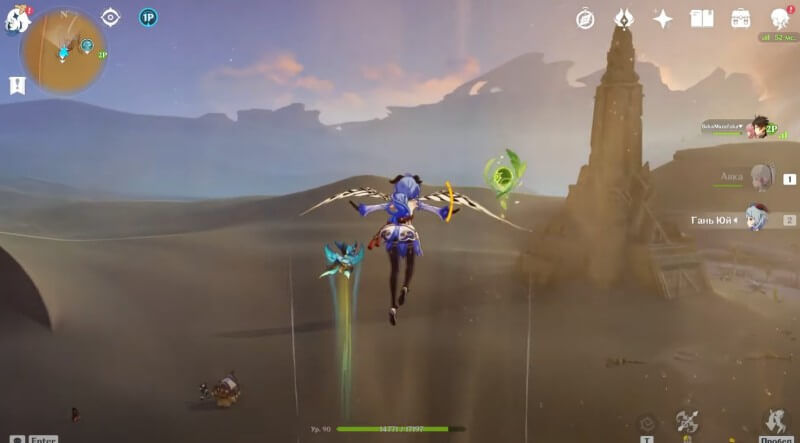 How to get through the invisible labyrinth in the Desert of Colonnades
After that, start running straight without turning anywhere. You can use the top of the huge obelisk ahead as a guide. When you get up, you will run into a wall. Now turn right and keep running. Soon there will be a slight descent – go forward again to the next wall.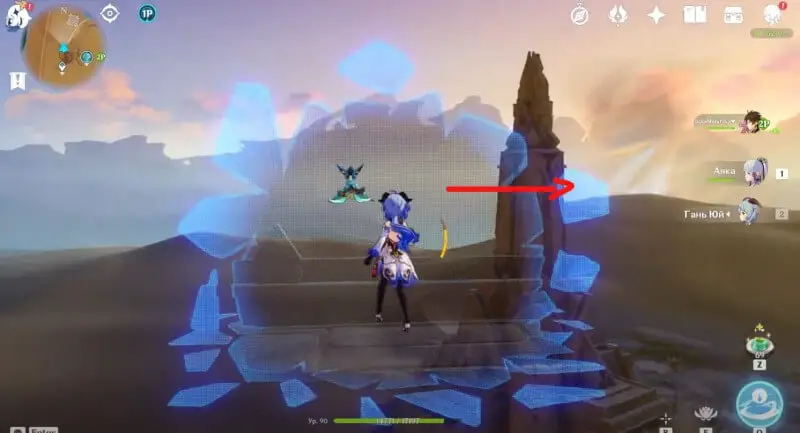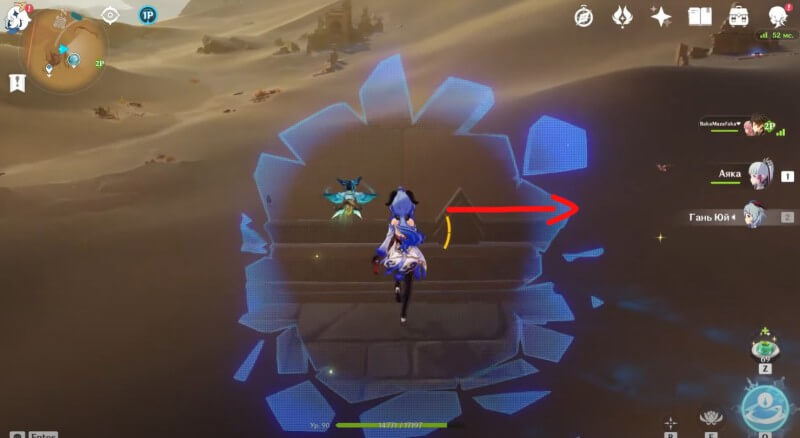 Turn right again and run to another dead end. Here you will need to turn left. If you are going right, then in the distance to the right you will see a huge pyramid. Move forward until a luxurious chest and wind rings appear on the left.