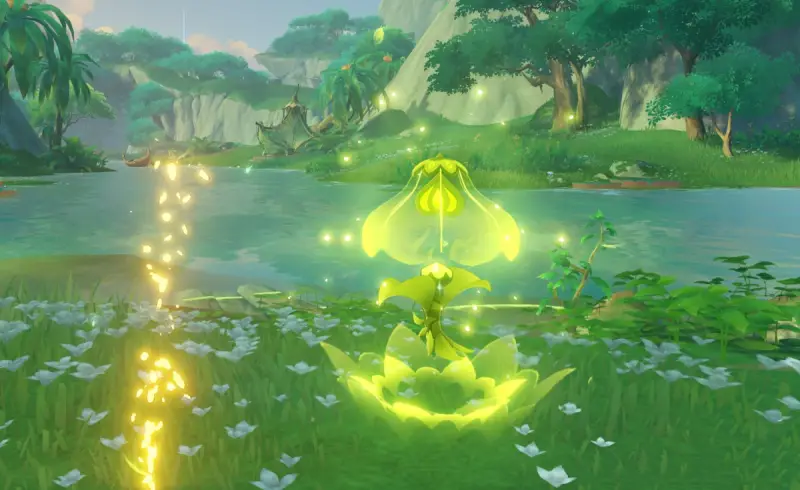 Element Master 2 in Genshin Impact is a section of achievements that involve using the Dendro element to create elemental reactions. Element Master 2, unlike the similarly named Element Master 1, contains only 3 achievements, but getting them is somewhat more difficult due to the nature of Dendro reactions.
In this guide, we have shown how to complete all Achievements, collect 75 Primogems and get the Seven Rays Named Card.
Grass explosion, thunder and sparks
How to unlock the achievement
To get this achievement, you need to defeat four enemies within two seconds using the Blossom reaction. However, given that this trophy has three levels, you will need to complete the above condition at least 16 times to reach the maximum reward.
For the Blossom reaction, you need to use Hydro, Dendro and Pyro elements in a certain order. The easiest way to start the reaction is in Cecilia's Garden on an easy difficulty level, since a lot of Hydro Slimes will immediately appear there, and a character with this element in the squad will be optional.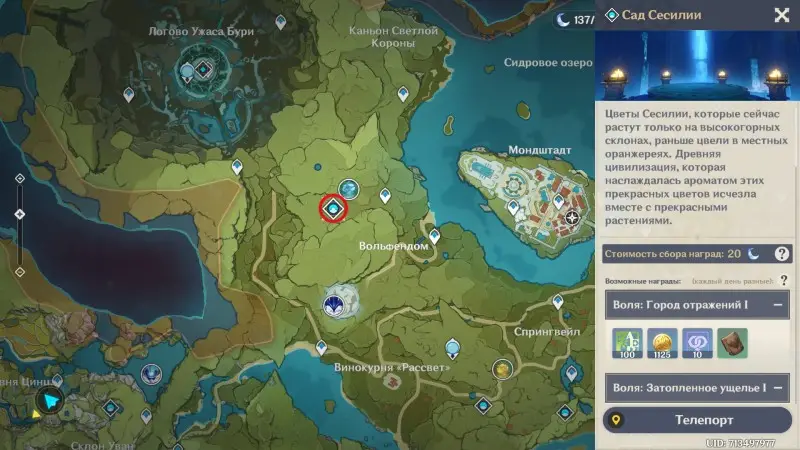 You will need to take characters of two elements: Dendro and Pyro. The best option would be to use free heroes (Collea and Ember), as their aimed shots will not allow you to accidentally kill enemies before the reaction is activated.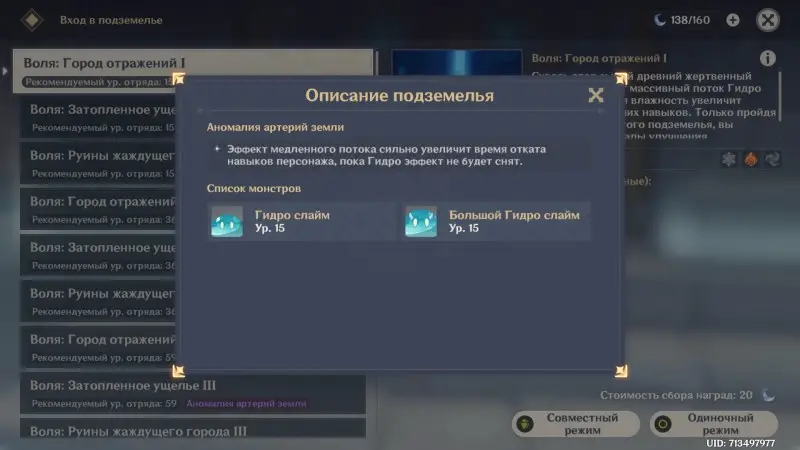 Choose the easiest level of the dungeon – it will have the most slimes. In addition to the two archers, you can take any character with a shield, so that the blows of enemies do not knock you off an aimed shot.
When you start the test, activate the shield (if you need it), and then create a Dendro core. To do this, you need to hit the Hydro slime with a charged Collea arrow. If your heroine is well pumped, then after the shot the slime will be defeated, but the required number of enemies will remain on the field.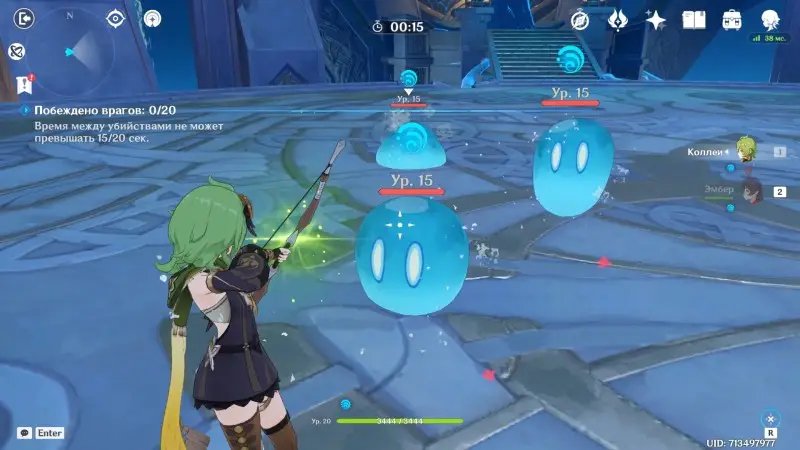 After that, switch to Ember, wait until there are at least four slimes within Dendro Bud's radius, and blast the core with a Pyro-charged arrow. If the Blossom's power is not enough to defeat the enemies, then equip Ember with a pumped bow and artifacts.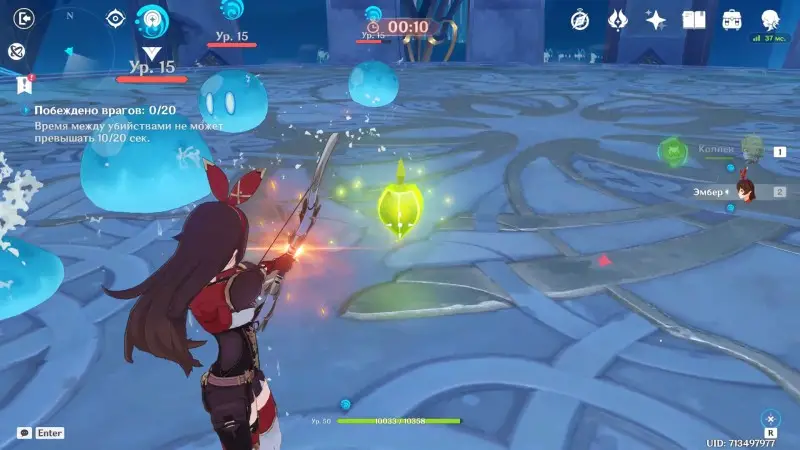 Next, you will need to repeat this algorithm 15 times to complete all three achievement levels.
If you want to get an achievement in the open world, then it will be enough to find a group of not very strong opponents, create a Dendro core with the interaction of Dendro and Hydro, and then blow it up with the Pyro element .
Vegetation in the arena
How to unlock the achievement
For this achievement, you need to defeat four opponents in two seconds using the Vegetation reaction. As in the case of the previous achievement, you need to complete the indicated condition at least 16 times to complete all three levels of the achievement.
For the Vegetation reaction, you must use Hydro, Dendro and Electro elements in a certain order. The easiest way to launch a reaction is on the first floor of the Twisted Abyss, but here, unlike the previous achievement, you will need characters from all three elements.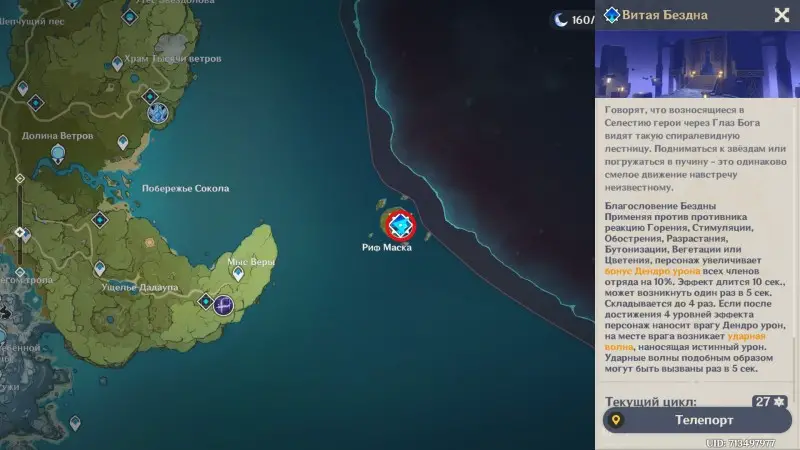 Your squad should have the following characters:
Hydro character that can generate Wet status on multiple enemies at the same time . Barbara and Kokomi are the best at this task;
Dendro is a character that will create several Dendro cores with one hit. Kollei, Dendro traveler, Nahida are perfect;
An electro character capable of attacking all Dendro cores in a short time with an electro element. It will be most convenient to do this for Fischl, Cookie or Sarah.
Please note that heroes with Hydro and Dendro elements should not be heavily pumped – remove all artifacts from them in advance and give gray weapons, and Assemble the electric character into mastery of the elements.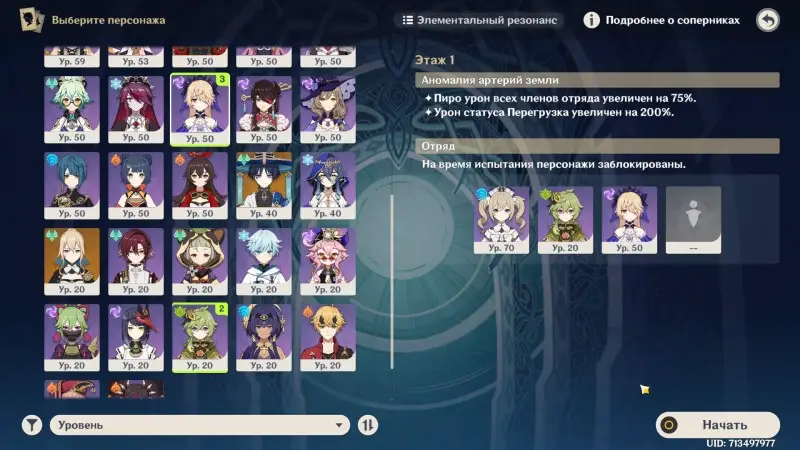 After starting the challenge, run back so that the slimes gather in a tight pile. Then hit them with Barbara's or Kokomi's charged skill.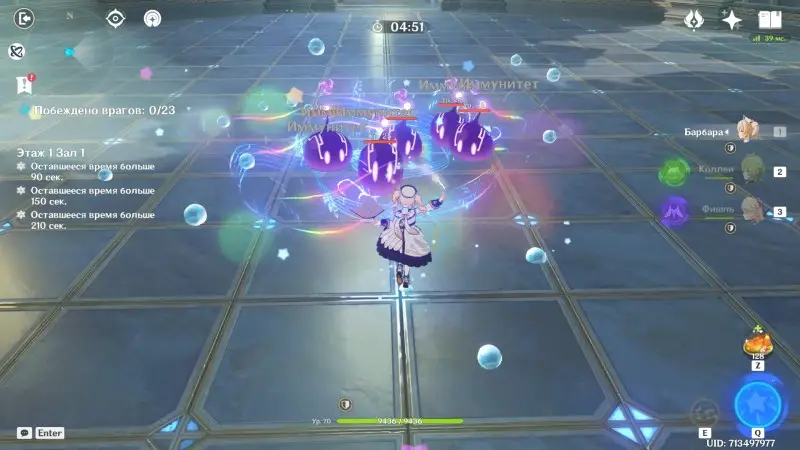 Next, activate Collea's or Traveler's ult to spawn Dendro cores on the field.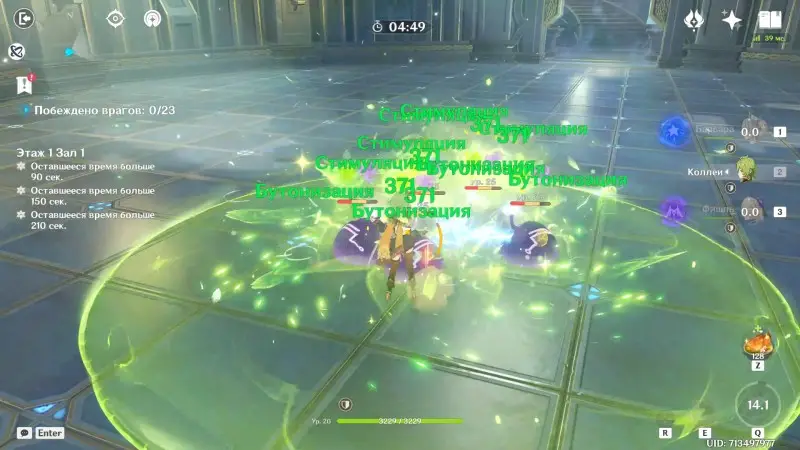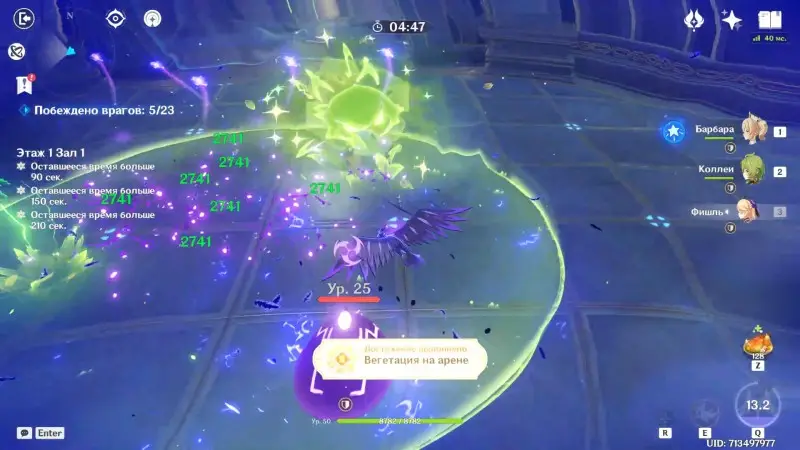 After that, it remains to switch to the Electro character and activate Vegetation:
If you took Fischl into the squad, activate her explosion elements and fly between the slimes;
If you have Cookie, activate her elemental skill and run near the cores;
If you have Sarah, use her elemental skill and then fire a charged shot at the area of ​​the cores to detonate them with a powerful wave (illustrated in the gif below).
After that, restart the Abyss Challenge and rotate 15 more times.
Active camo
How to unlock the achievement
To get this achievement, you need to use Sharpen, Stimulate, Grow, or a pulse of truth to remove two primordial constructs from the state of invisibility in three seconds. Unlike the previous two achievements, this achievement has only one level, which means it only needs to be completed once.
You can find two structures in one place at the Tomb of King Deshret.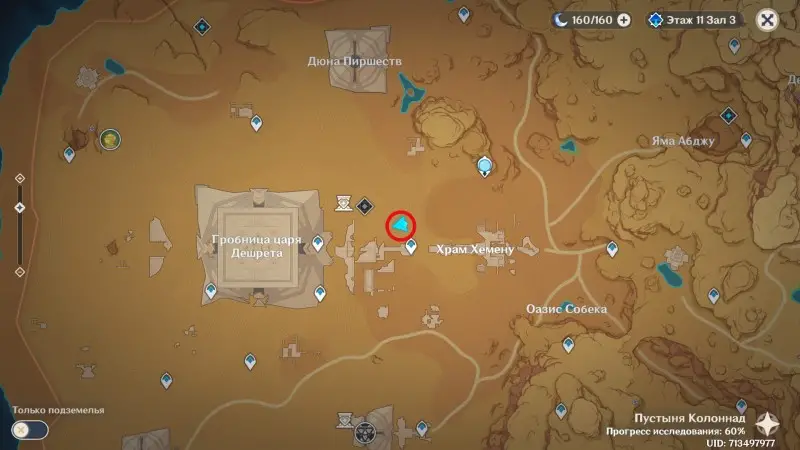 To get the achievement, the easiest way is to use the Aggravation or Growth reactions, for which you need only two elements – Dendro and Electro. The most affordable option is to take Dendro's traveler/Collea and Lisa with charged elemental explosions into the Dendro squad. As an alternative, for example, Fischl, Cookie, Kollei, Tignari or Nahida can act. You can also take a character with a shield as a safety net.
Get close to the structures so that they notice you and start attacking. Don't hit them back; wait for the enemies to go invisible.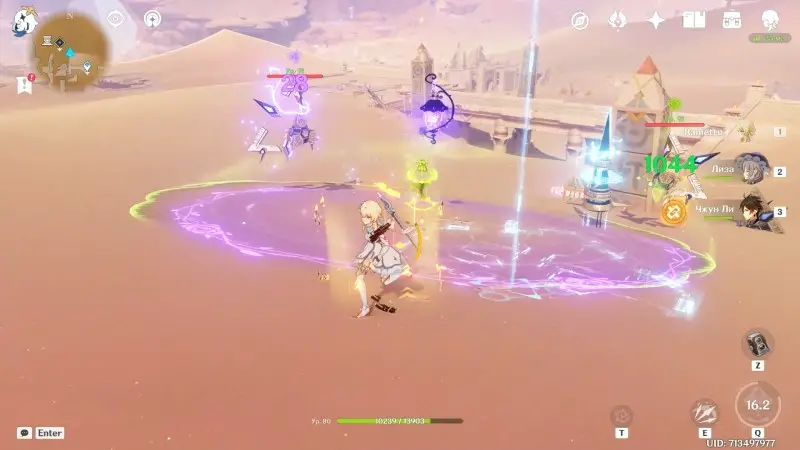 While the structures are invisible, apply Dendro and Electro elements to them in any order. You don't need to defeat the constructs, the main thing is to have time to activate the reaction before the enemies become visible again.
This will unlock the required trophy. If you followed our guide, you should be able to fully unlock the Master of Elements II section by now.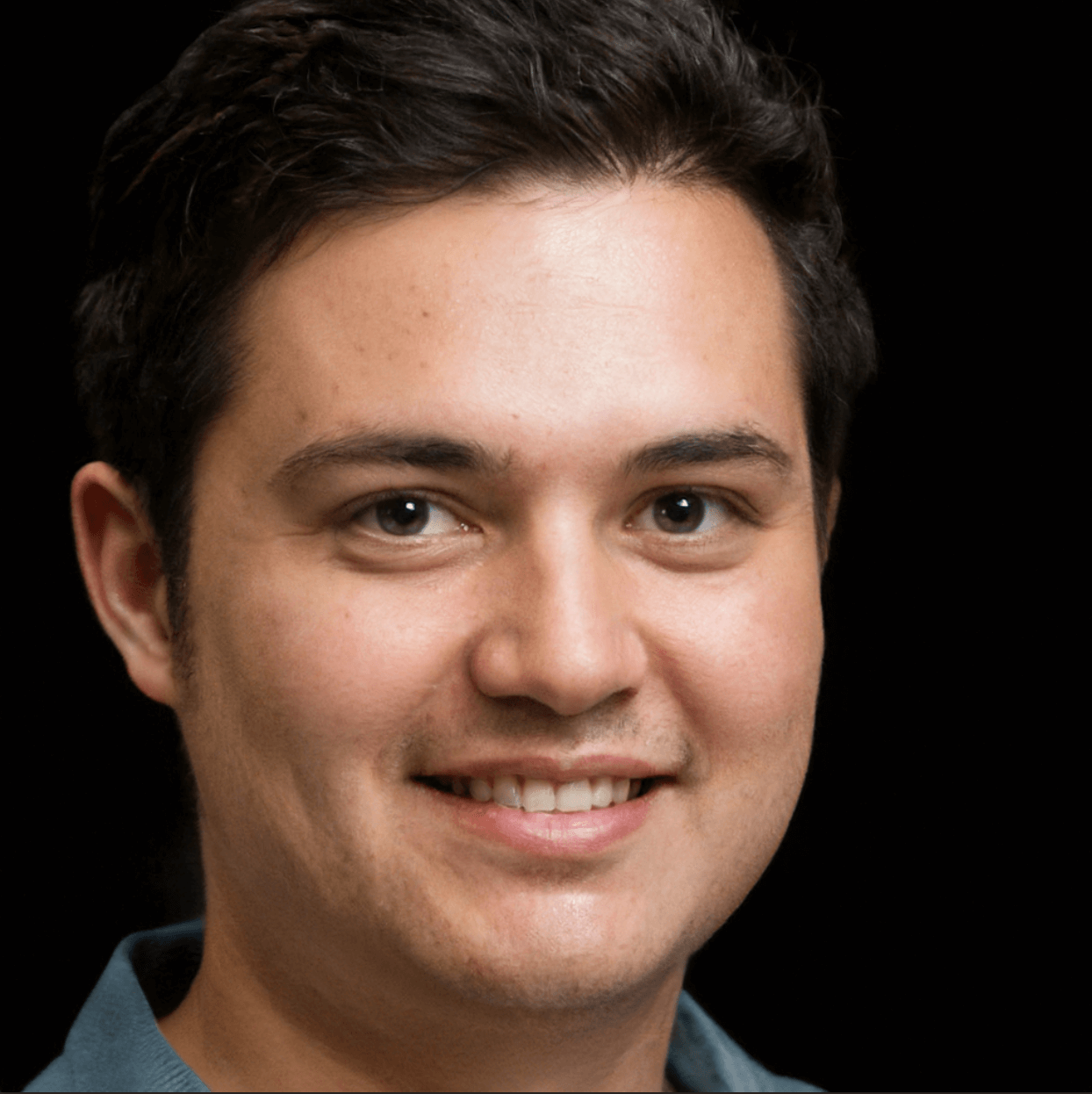 I like to play mobile games. Especially, Mobile Legends Bang Bang and COD Mobile.  I share my game experience. Sometimes I publish guides and tips from other players. So if you'd like to be published on Gameloid, please contact me.