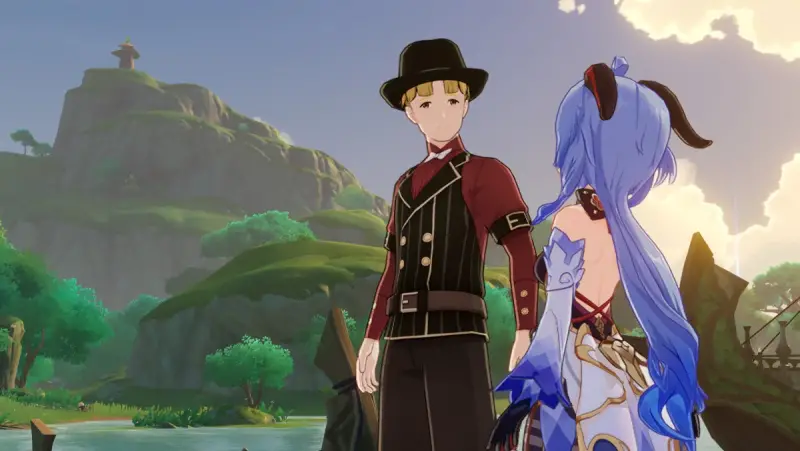 In Genshin Impact, Memories of a Fontaine is a world quest for Sumeru, during which the heroes meet Augustus, another new acquaintance from the Hydro region, and help him to photograph his travel memories. This meeting will also help to get more information about Fontaine. In the guide we will tell you the details of the mission
The passage of the quest "Memories of a Fountain"
How to start the task
Before proceeding, complete the following missions in Inazuma:
Tales from Tatara quest line
The Seventh Samurai
"The Cinematographer's Journal".
If all the requirements are met, the task we need will automatically be available in the quest journal.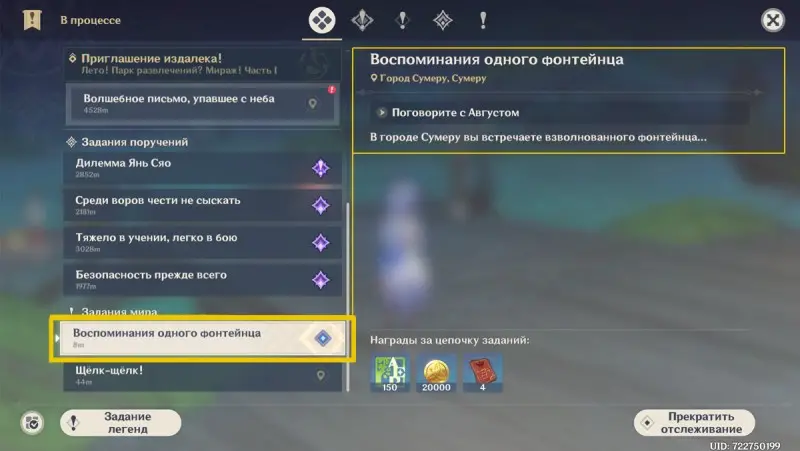 Accept the quest and head to the quest marker at the dock in Sumeru City.
Here the characters meet August Lovelace, a researcher from Fontaine. A man asks for help to photograph him against the backdrop of the beauty of the Dendro of the capital, as he himself cannot cope with the camera due to the abundance of spices that cause him to sneeze.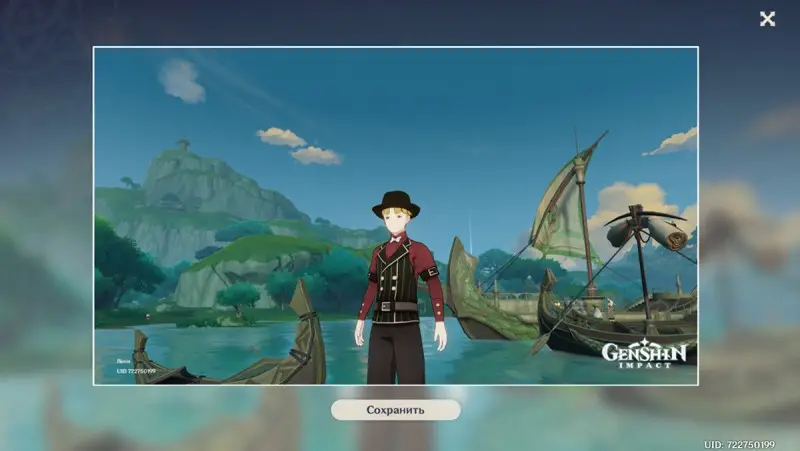 After you finish the conversation, go to the light marker and start filming the Fontaine. It doesn't matter how the shot is taken – you can choose any angle, or shoot without moving the lens at all. Saving the result is also optional.
Report to August on the work done. The man will praise the Traveler for a good picture and tell about his wanderings around Teyvat.
After the story, the task will be completed, and the player will receive the following rewards:
20 thousand mora
150 Adventurer XP
4 Adventurer XP