The murals in Genshin Impact are ghostly paintings scattered across the Sumeru Desert. To get the "Beyond the Illusion of Time" achievement, the traveler needs to touch all the frescoes in the game.
In this guide, we have explained where you can find all the frescoes and how to interact with them to get the trophy.
Location of all frescoes
On the map, the drawings are found in five places, two at each point. The appearance of the frescoes depends on the time of day when the traveler looks at them. During the day, their contour is constantly blurred, which makes it impossible to see the picture normally, and at night, the frescoes acquire clear boundaries and are highlighted in blue along the contour.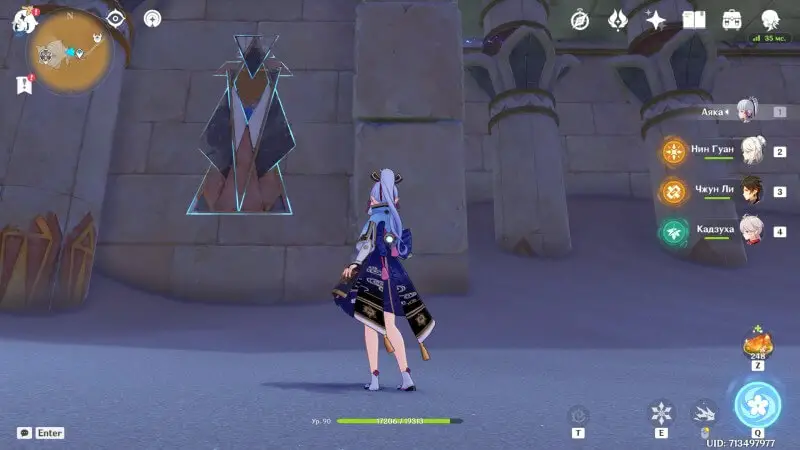 The paintings can only be interacted with at night. At this time, the "Touch" action appears near them, which will be the key to obtaining the achievement.
As soon as you touch the fresco, it will disappear, and enemies will appear around you. Defeating all opponents after interacting with two frescoes will give you an additional chest.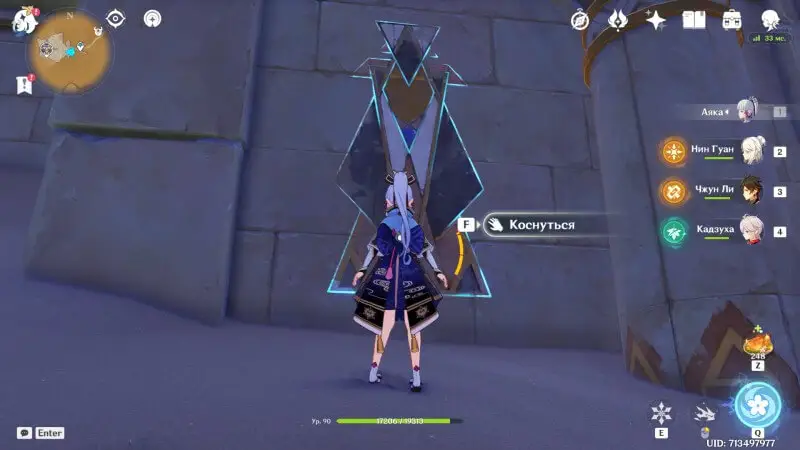 Please note that the two murals will only be available after completing the "Burning Sands Dreams" quest from the questline " Golden land of dreams.
Frescoes 1 and 2
The first two frescoes are located on the territory of the Dune of Subterfuge. They will be visible directly from the teleport when you turn the camera towards the temple. Touching the fresco will cause two Hermits to appear; don't be too lazy to defeat them to get a normal chest.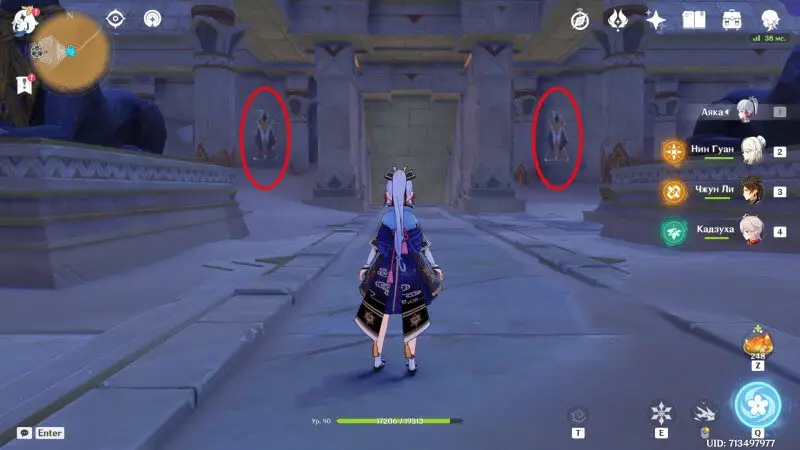 < /p>
Frescoes 3 and 4
The third and fourth frescoes can be found northeast of the Sobek Valley. Reach the temple from any of the nearby teleportation points and go around it from the north side. There you will see two Hermits studying the images you need on the walls. Like last time, touching each fresco will cause two Hermits to appear.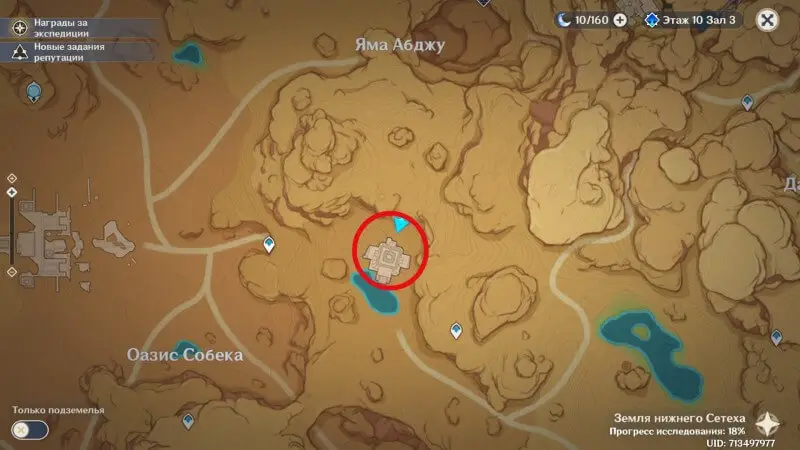 < /p>
Murals 5 and 6
The fifth and sixth frescoes are located near Magma Dune. Go to the temple to the northwest of the teleportation point and touch the two drawings located on either side of the entrance to the temple.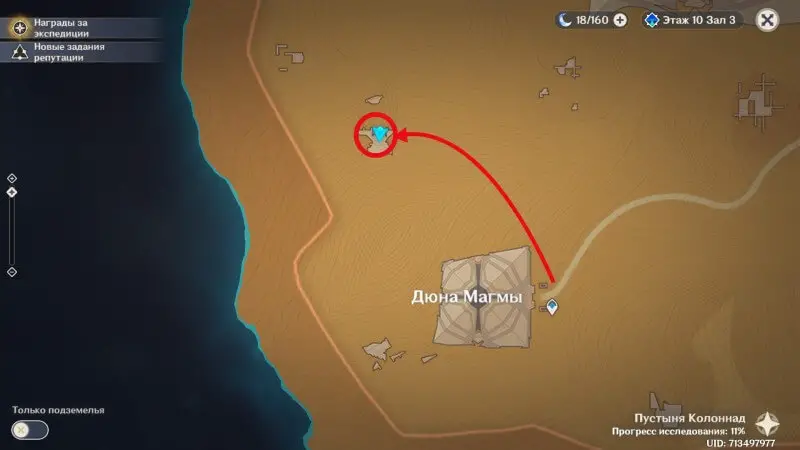 < /p>
Frescoes 7 and 8
The seventh and eighth frescoes can be found near the Garden of Endless Pillars. Here the drawings are located on different sides of one destroyed column. A group of three molders will appear as enemies after interacting with the phantom.
< /p>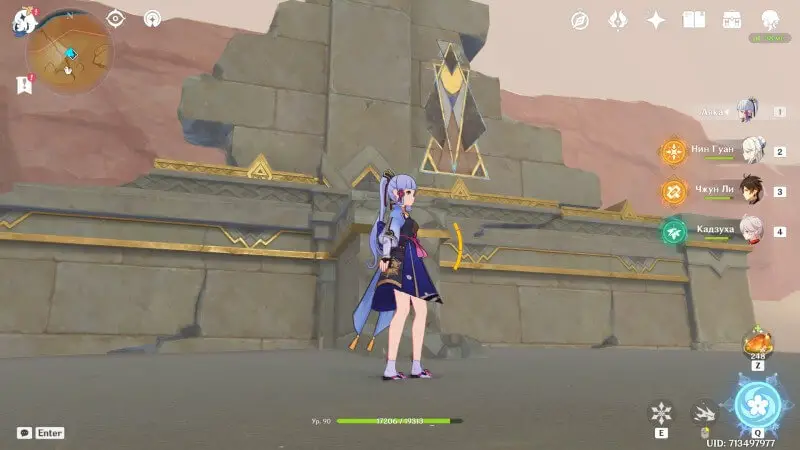 Murals 9 and 10
The last two murals are located in the territory of Haj Nisut – this is exactly the area that can only be opened after completing the quest "Dreams Under the Burning Sands". The frescoes will be located on opposite sides of one wall of the temple.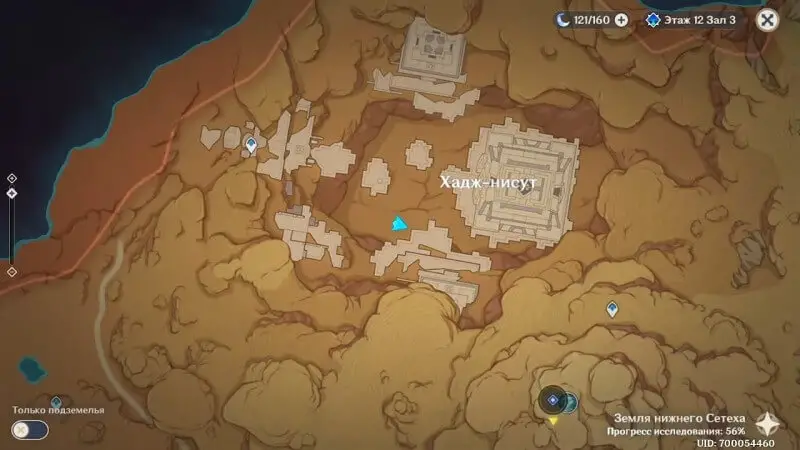 < /p>
Beyond the Illusion of Time achievement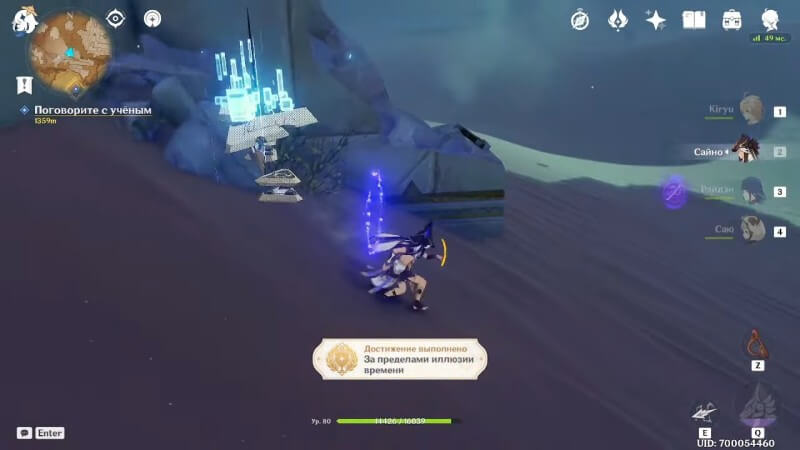 You will automatically unlock this achievement by touching all 10 frescoes in any order. You get 5 primogems for the achievement.