In Genshin Impact, the First Battle of the Nilotpal Lotus Cup is the second story mission of the event « An epic battle of moulds." In it, players will have to take part in the qualifying match of the tournament and defeat an opponent who also trains molders. In this guide, we will tell you how to start and complete this mission.
The passage of the quest "First Battle of the Nilotpal Lotus Cup"
How to start the quest
It should start automatically after completing the mission "Strange New Competition?" and conducting special training. After that, wait for the morning (08:00-10:00) of the next day and head to the arena located in Port Ormos. Watch another video.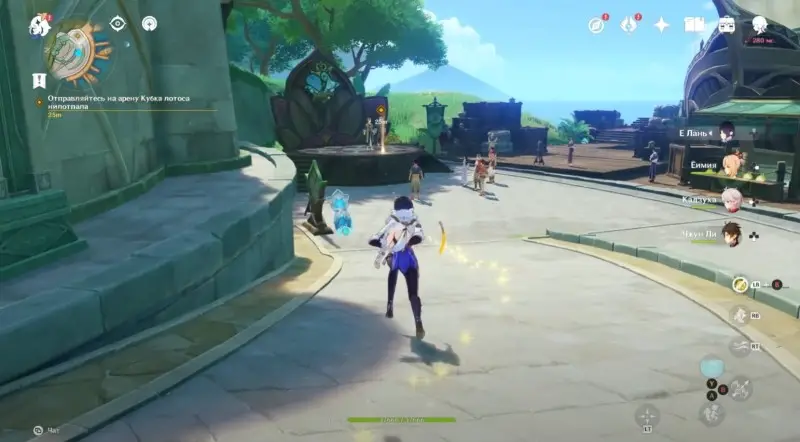 How to beat the Swift Ajilenach
Now go to the bulletin board and challenge Swift Ajilenach to a duel. The page will contain detailed information about your opponent. Next, choose molders who will fight for you. The team must have a Hydro molder that will heal allies and impose the "wet" status on opponents.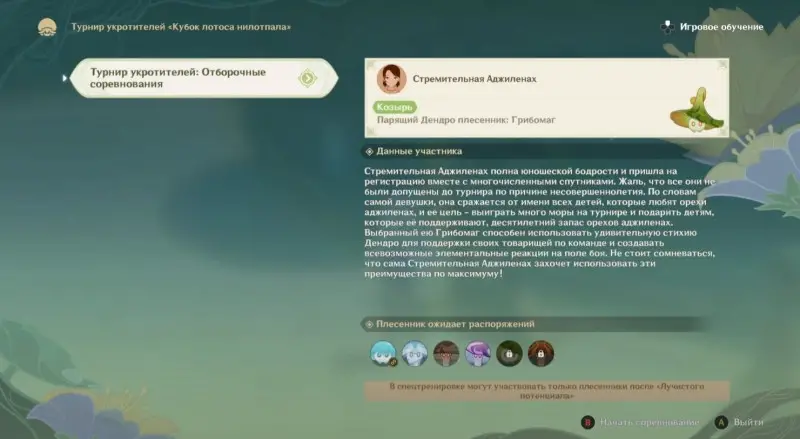 If you have not yet caught and trained other mushrooms, then, like yesterday, take Electro, Geo and Cryo molds into the squad. Use them to create Freeze (Hydro + Cryo) and Superconductor (Electro + Cryo) reactions to deal maximum physical damage to enemies.
First of all, we advise you to deal with Dendro Mushroom, which, together with Pyro Mold, will often impose Burning on your pets. Then deal with the Crio enemy, which can freeze your fighters. Don't forget to also pick up golden leaves for more frequent use of abilities. In general, this battle is not very difficult.
Find the place where the screams come from
After dealing with the enemies, leave the arena and watch a long cut-scene involving Yae Miko and Laila. Suddenly, you will hear someone screaming for help nearby. Use the four-leaf symbol to quickly get to the desired location.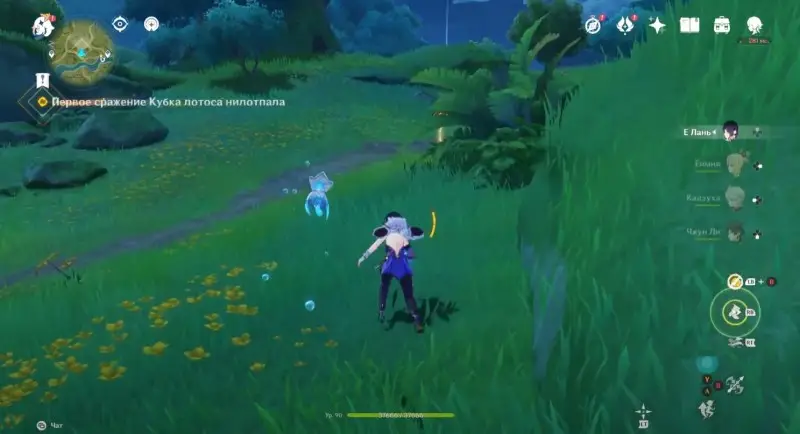 There you will find Chania. Talk to the girl and find out about her motives. Next, return to the arena in the port town. You will find out that your next opponent will be Soka.
This task will come to an end. As a reward, you will receive 30 source stones, 20,000 pestilence, 2 hero experience and 4 magical enhancement ore.