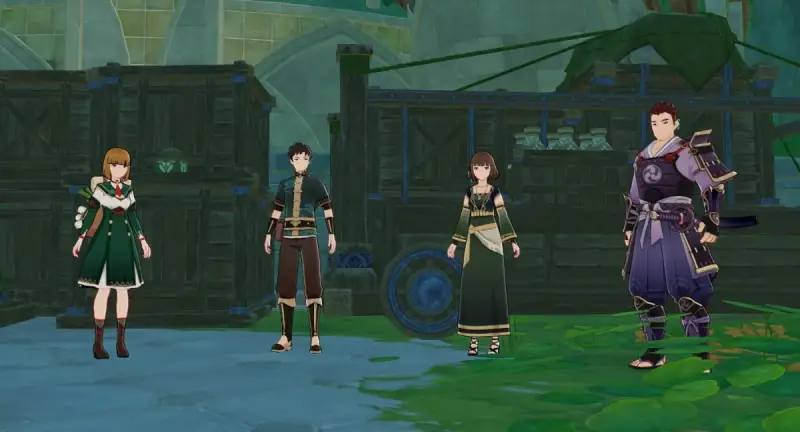 In Genshin Impact, Omnivorous Gourmets are a lengthy quest chain consisting of several world quests and daily quests. Her actions take place in various parts of Teyvat and are almost always related to cooking or food. In this guide, we will explain how you can start this storyline, and provide links to the walkthrough of all its missions.
How to start the "Omnivorous Gourmets" quest chain
You won't be able to complete it right away – the first thing you have to do is complete the Archon quest "Escape from Rito Island", which is part of the chapter "The Unchanging God and Eternal Utopia". After that, go to the sandbank, located northwest of the village of Konda. Here you will find three characters – approach them to start the cut-scene.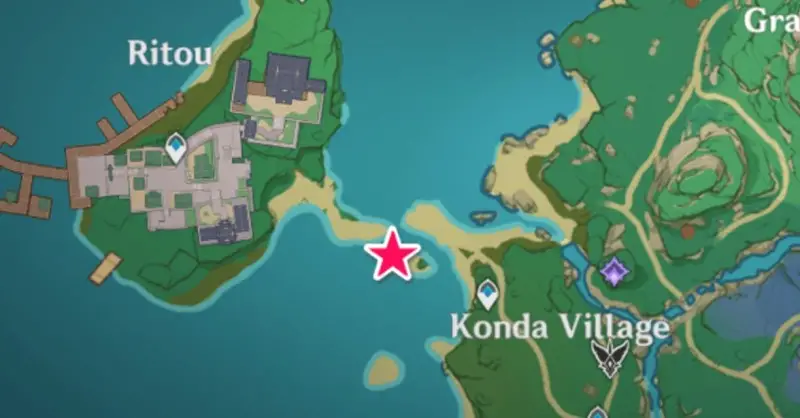 Note that the very first quest is very short and looks more like some kind of random event, so you can easily forget about doing it. So if there is no one in the indicated place, then we advise you to try to take on the next quest from the chain.
All tasks and assignments "Omnivorous Gourmets"
The table below shows all the missions from the given line. They are listed in the order in which they are given out in the story, however, please note that the daily drops out randomly, so you may well go through some of them several times in a different sequence.
We have indicated the regions in which their actions take place, as well as the achievements and unique rewards unlocked during the completion of these quests. You can read walkthroughs and familiarize yourself with the conditions for opening them in separate guides, to which links are given.
Name
Type
Region
Achievements
Unique Rewards

< th scope="col">Walkthrough

Omnivores!
Setting the World
Inazuma
Missing
Recipe: Cherry Tempura

< td class="center">LINK

Omnivorous Gourmets: About Shrines and Cherry Blossoms
Setting the World
Inazuma
Missing
Missing
LINK
Omnivorous Gourmets: Coastal Hermits
World Quest
Inazuma
Missing
Recipe: Crab Korayaki
LINK
Omnivorous Gourmets: Deep Divers
Setting the World

< td class="center">Inazuma

Missing
Recipe: Onigiri
LINK< /td>
Omnivorous Gourmets: A Culinary Adventure
Setting the World
Inazuma
None
Delicious Soup of jewelry
LINK
Omnivore gourmets: a breakthrough in thinking
Instruction
Inazuma
Bum Shaka Laka Again
Missing
LINK
Omnivorous Gourmets: The Importance of Eating Right
Setting the World
Inazuma
Gourmet Samurai< /td>
Recipe: Assorted Sashimi
LINK
Omnivorous Gourmets : food quiz
Order
Inazuma
Diet question
None
REF
Omnivorous Gourmets: Extreme Cooking
The Errand
Inazuma
Rice Samurai

< td class="center">Missing

LINK
Omnivore Gourmet Culinary Showdown

< td class="center">Assignment

Inazuma
Dinner for Two
Missing< /td>
LINK
Omnivorous Gourmets: Where Are the Ingredients?
Instruction
Inazuma
Missing
Chicken Skewers with Mushrooms
LINK
Omnivorous Gourmets: In Duty
Setting the World
Sumeru
The pestilence is not the fault
Missing
LINK
Omnivorous Gourmets: Tidying Up
Setting the World
Sumeru
Missing
Recipes: Tandoor Chicken, potato boat and fish in cream sauce
LINK
At this point in time, these are all world quests and dailies from the "Omnivore Gourmets" chain in Genshin Impact. This table should help you in completing absolutely all the missions of the corresponding quest line.