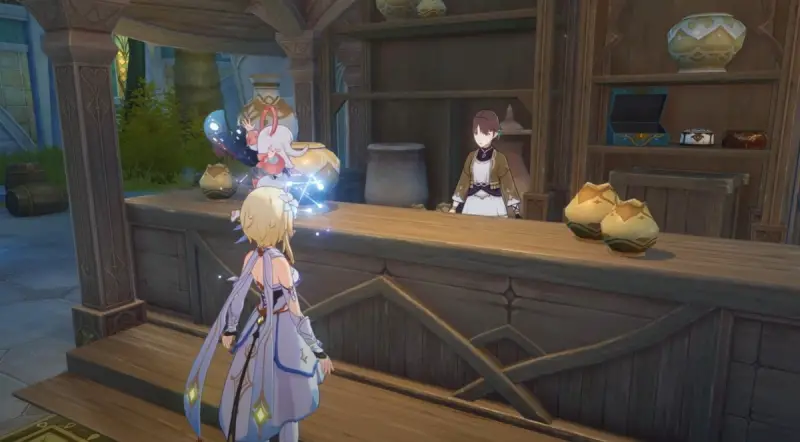 In Genshin Impact, Omnivorous Gourmets: Tidying up is a Sumeru world quest in which you have to talk with Mariyam about your old acquaintances. If you have any difficulties starting or completing this quest, then read our guide.
Passing the quest "Omnivorous Gourmets: Putting things in order"
How to start the quest
Before you can take on the corresponding mission, you will first need to understand the following requirements:
Complete the daily quest "Omnivore Gourmets: Where are the Ingredients?"
Complete the side quest called "Omnivorous Gourmets: On Duty".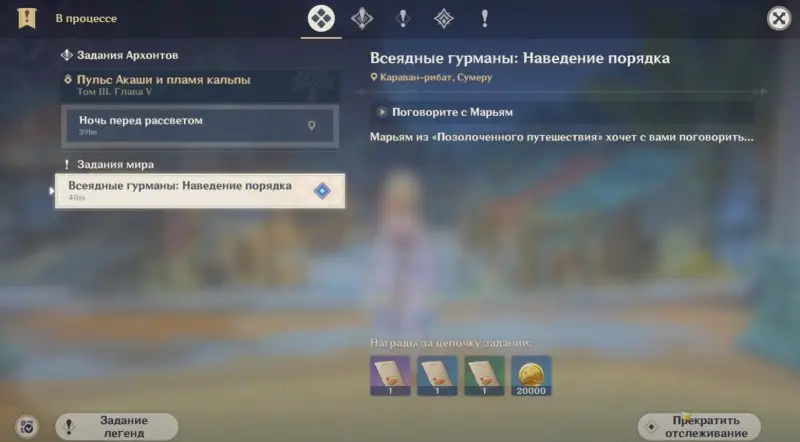 If these conditions are met, then the desired task should automatically appear in your journal (press the "J" key to get into it). If it doesn't exist, try logging out of your account, wait 20-30 minutes, and then re-login.
Where to find Maryam
You can find her in the Karavan Ribat settlement bordering the desert. We are talking about the owner of the Gilded Journey tavern. Move to the teleporter and climb the stairs to get to the right place.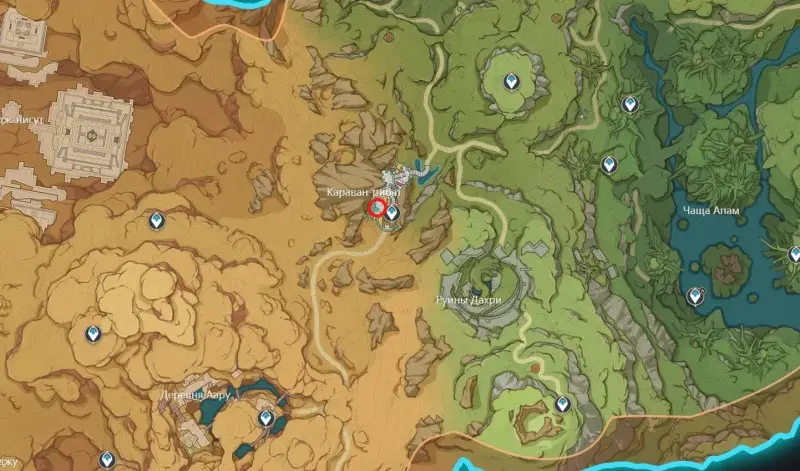 Then talk to the girl. You will find out that Xu Dong delivered a letter for you. We pick it up and thus complete the task. You can see the contents of the letter in the inventory in the "Assignments" section (the pictures below show the entire text).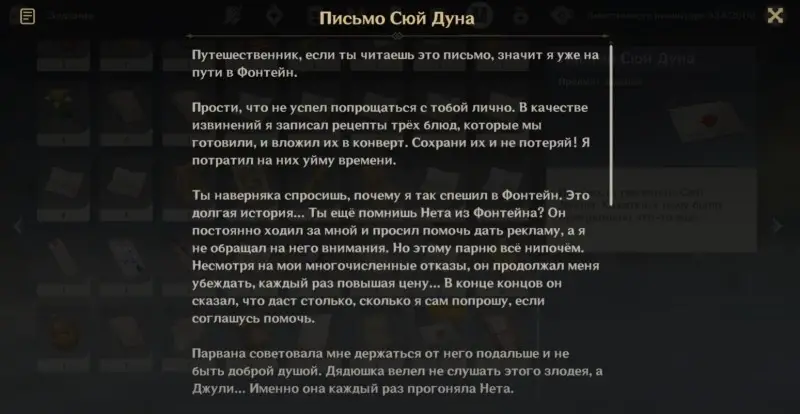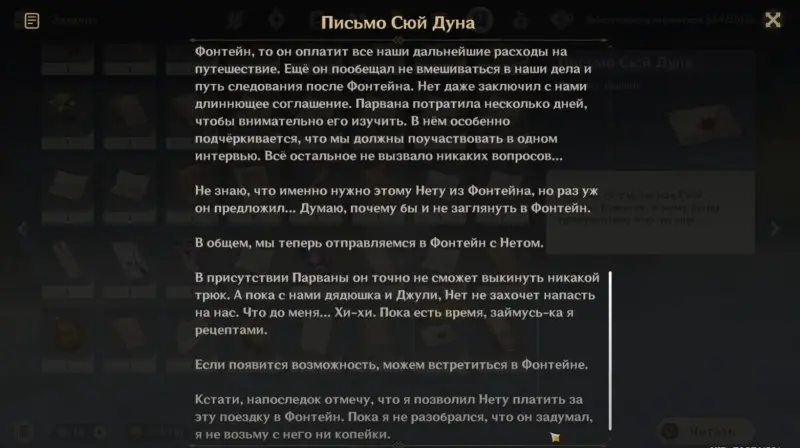 Add that you will get recipes for three dishes: Potato Boat , fish in cream sauce and chicken in tandoor. Be sure to examine them in your inventory in the Jewels category so that you can then cook the appropriate food. Your reward will also be 20,000 Mora.