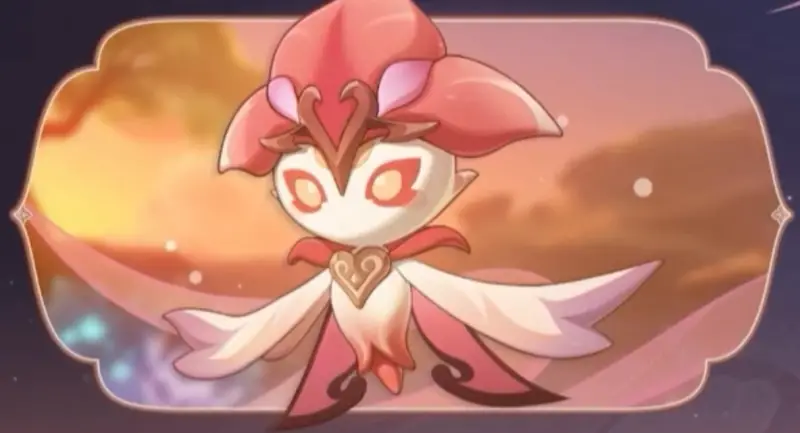 In Genshin Impact, Sorush is a bet and a special companion tool required to explore the area Among the Sands, added in patch 3.6. She is similar to the genie Lilupar in many ways. In this guide, we will tell you how to get a new companion, what you need to do to level it, and what exactly it is for.
How to find Sorush in Genshin Impact
You will be able to get a new companion as part of the "Hvarna of morality" quest chain, which takes place in a new region. More information will be posted when Update 3.6 is released…
How to upgrade Sorush
Initially, this bet will be an ordinary protector of the earth, who intends to eliminate the disaster that has arisen. Later, she will be recognized as a Sickly Flower Keeper, having changed in appearance and gaining new abilities.
Most likely, leveling Sorush will take place as part of the quest line « Hvarna of morality". We'll update this section as soon as we have more information.
Why do you need Sorush
How to use Sorush
Since we are talking about a tool, after receiving this bet you will need to open your inventory, go to the "Tools" category, select a new gadget and equip your character with it. As a result, a new companion will appear next to the hero, who will begin to follow him everywhere.
If Soroush is activated (the "Z" key on the PC), control over it will pass to the player. You will be able to freely fly around the surroundings, rising into the air or descending to the ground (however, it will not be able to fly too far from the Traveler). Plus, you can direct the power of Hvarna to the places you need by pressing the skill button.
Thus, with the help of this gadget, you will be able to solve various riddles in the area Among the Sands, receiving treasure chests as a reward or opening passages to new places. In addition, the Path of Memories temporary event will be associated with it, within the framework of which you will have to pass various tests using the abilities of the bet. Below we'll look at all the mechanics available with it.
Nirodha Fruit and Sweet Dew Crystals
With the help of Sorush, you will be able to collect nirodha fruits, which often grow in hard-to-reach places, and then drop them on orange crystals, which are hardened Sweet Dew. This will melt them, revealing chests or opening passages.
Throwing your first nirodha fruit with a bet and melting the crystal will unlock the achievement called "Sorush, Use Power".
Special Four Leaf Symbols
We are talking about special quatrefoils, which are affected by the forces of amrita. You will be able to move them with Sorush to hit the right places. For example, the glyph can be lifted up to climb onto a ledge with a chest.
Plumage of Cleansing Light
Special collectibles, the collection of which is required to level the Sweetdew Lake and receive valuable rewards. To extract these particles is possible only with the help of Sorush. Some of them will try to run away when a bet appears – you will have to chase them.
Let's add that many feathers, when approaching Sorush, will completely disintegrate into numerous leaves. It will be necessary to collect them all to restore plumage.
Udumbara
Mysterious flowers that grow when Sorush awakens the power of runestones. You need to hold down the interaction skill button for the Udumbars to keep blooming. Then collect the pistils that appear.
Hvarna Barrier
When exploring a new area, you can stumble upon mysterious glowing green balls. If you combine them together with the equipped bet, then a barrier will appear that can block external attacks up to a certain point. By holding the interaction skill, you will be able to continuously maintain the force field.
The Great Song of Hvarna
Because of the power of Hvarna, barriers in certain areas. Only a high bet (with a crown) is able to touch such barriers and pick them up.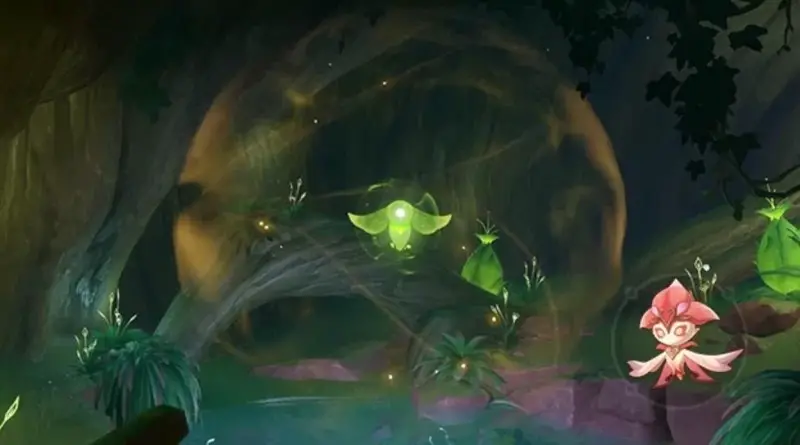 Lightflowers
Floating flowers that have no roots. Using the power of Sorush, you can turn them into flower beds and unlock the four-leaf symbol hidden in the bud.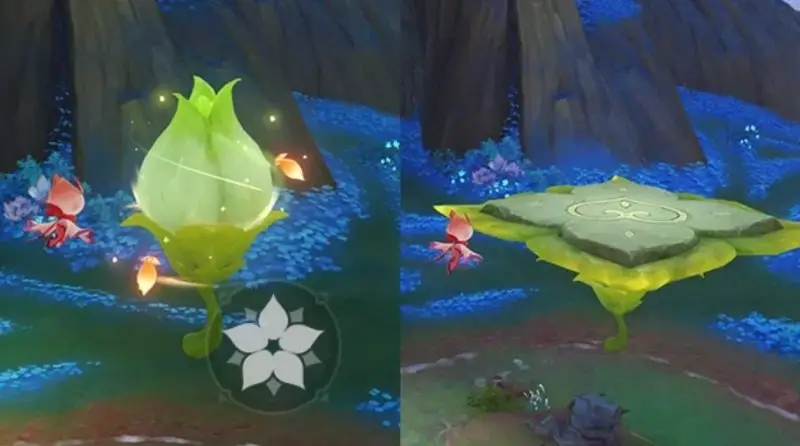 Sweetdrop Flies
Amrita flies flock to blooming sunyata flowers. Use ranged attacks to direct the flies towards Sorush, then use her powers to place them in flowers and revive them.
Growing Spirit
The scattered energy of Hvarna often turns out to be entwined with an overgrown vine. You can use the power of Sorush to collect energy and channel it into the vines. If the vines are afflicted with gray crystals, additional Hvarna power will be required.
Path of Light
These phantom bridges were built by the bet. Sorush can deploy green orbs with his power, creating ghostly paths in the air.
Fravashi Trees
Mysterious plants created by the bet and containing the spirits of the past. Use the power of Sorush to awaken these creatures and obtain feathers of cleansing light to offer to the Sweet Dew Lake.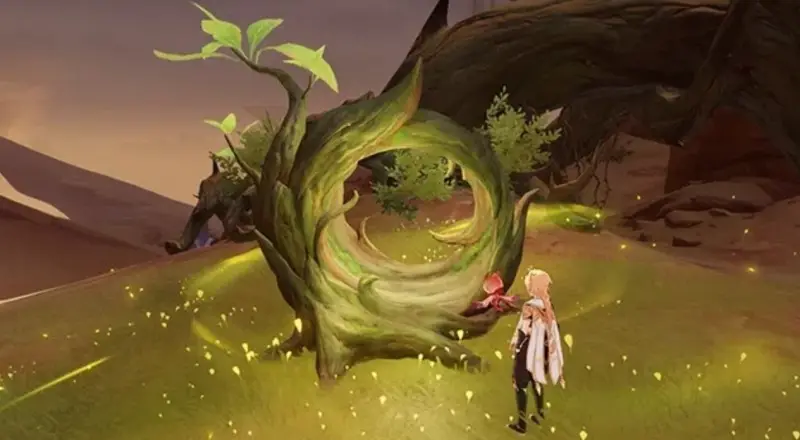 Purple Swamp Mist
Found in the Kshuradhara forest. It can be dispelled with the help of thorny branches, acting on them with the power of Sorush. Thus, you will be able to manifest the incarnations of filth, which are the source of the fog. Destroy them with nirodha fruit.
Shunyata Flowers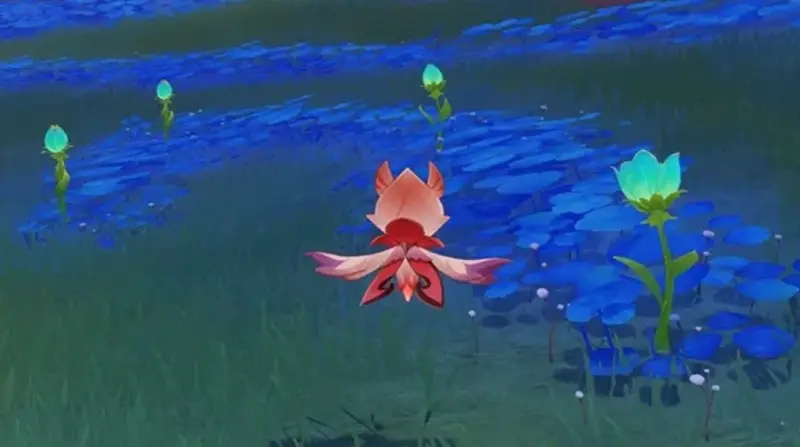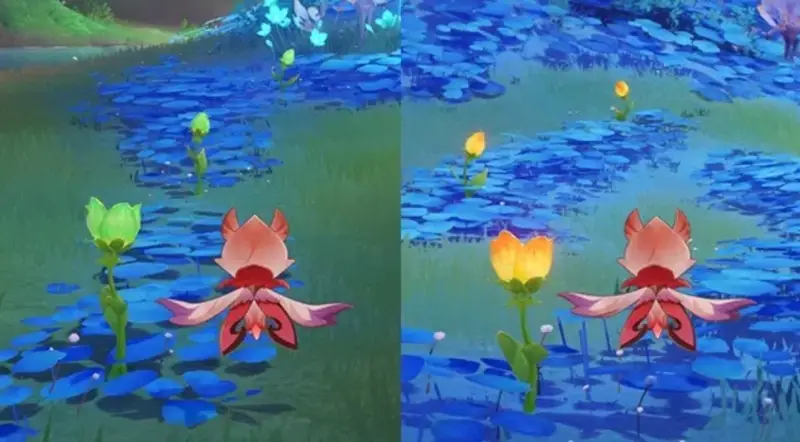 They grow in a sea of ​​flowers, but due to a sinister force they stop blooming and turn into buds. The power of Sorush can help cleanse them of filth. To do this, you need to influence them with energy for a certain period of time or in a specific sequence.