In Hogwarts Legacy, Poisonous Courage is a secondary mission in which you have to find a hidden herbology corridor and pluck a giant poisonous tentacula leaf. In this guide, we will tell you how to take this quest, as well as where to find the secret path and the unique plant.
Passing the Poison Courage quest
How to start the quest
< ul>
Recommended Level: 5+
Requirement: Complete the side quest "Professor Hecate's Challenge 1".
After dealing with the above conditions, travel to the Tower of Protection from dark arts, located in the Astronomy Wing. On the 1st floor behind the stairs you will find a student named Duncan Hobhouse. Talk to him and agree to help him get the tentacula leaf.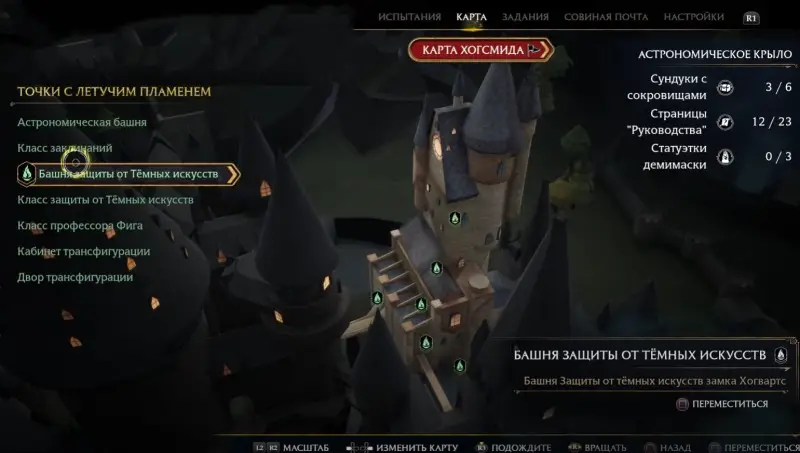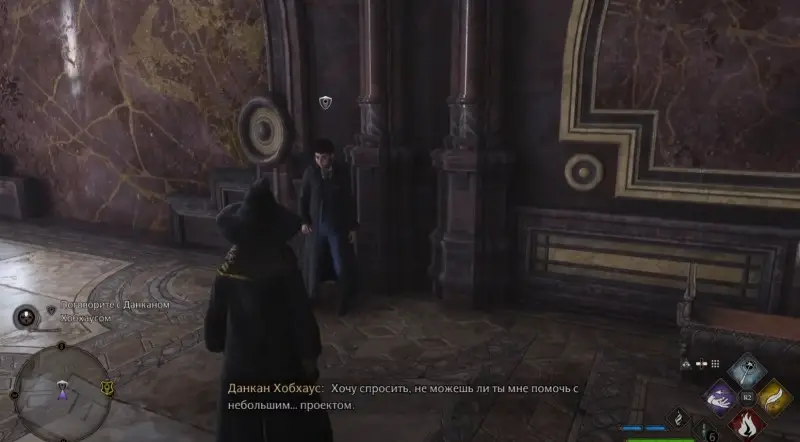 Start following the quest sign that will take you to the school garden. If you come to the marked area, but don't see any passage, then you just need to go down the stairs (see the first screenshot below). On the lower level, you will find a passage that is overgrown with vines. Use the Incendio spell to remove the barrier. Then just go through the door.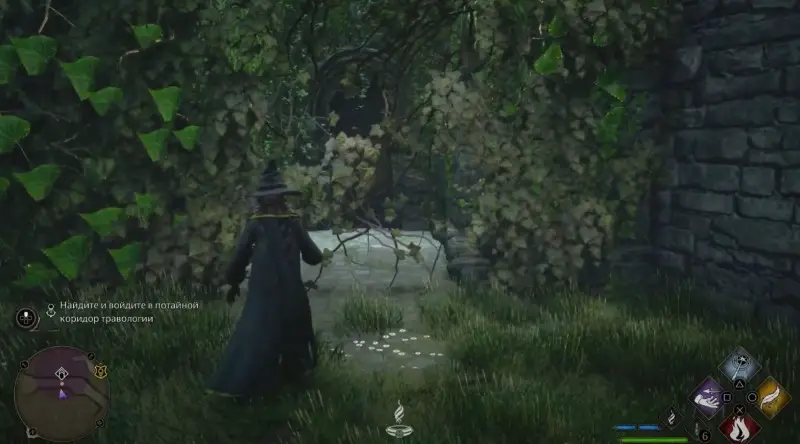 Get proof for Duncan
Once inside, move forward along the stone corridor. Soon you will see devilish snares ahead, which will not let you go further. Use Lumos to create a bright light and scare away dangerous plants. Move forward, always looking to the right. Soon you will see a passage leading to the stairs. Climb up it, turn left, light the torches and open the chest on the opposite side. Inside you will find equipment.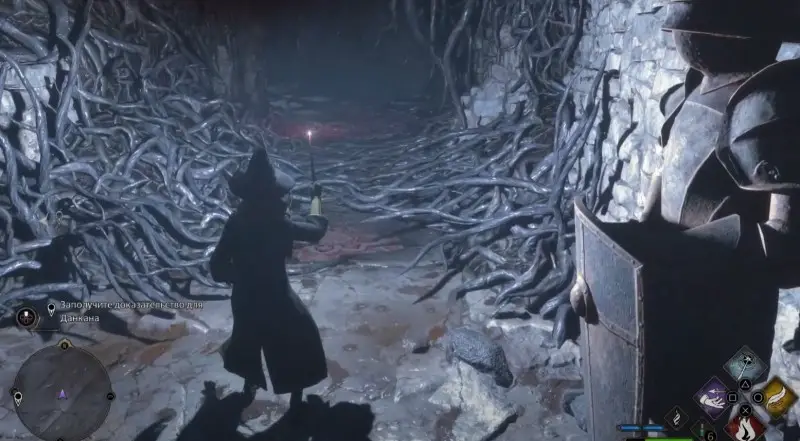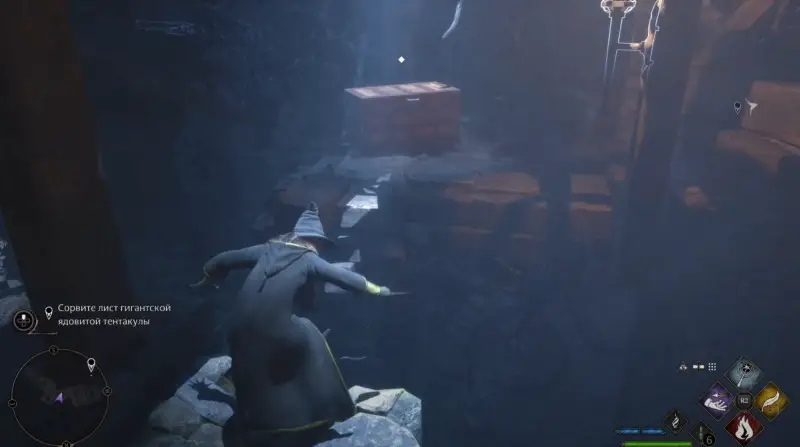 Now return to the main corridor and keep moving forward along the straight path, and then on the left you will see a passage. For now, don't go into it. Instead, go to the barricade ahead and destroy all those crates and boards with Incendio. Swim through the water, go up the stairs and open the chest, where you will find a piece of equipment. Go back and run through the left passage.
Tear off the leaf of the Giant Poison Tentacula
There will be even more devil snares inside, so keep your Lumos active. Go forward to the huge plant, approach it and just pluck the leaf. You can now return to Duncan using the stairs to the right of the tentacula.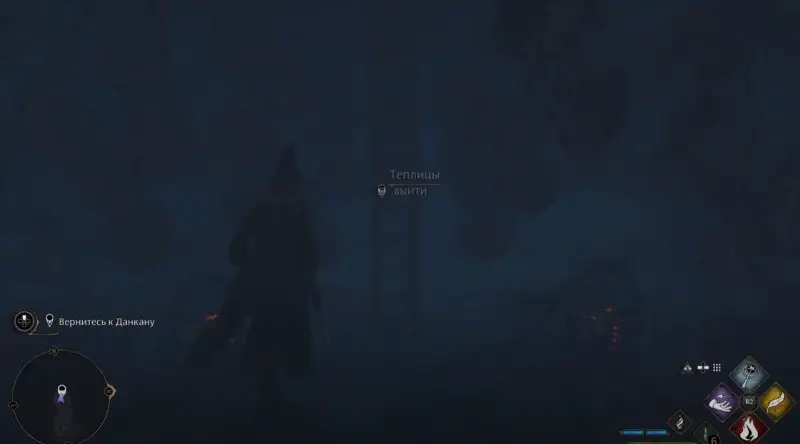 Note that in the botanical garden you can find a chest with legendary equipment, so don't miss it. Hobhouse will be waiting for you at the same place. Now you can decide whether to give him the tentacle leaf or keep it for yourself. You can choose any option, as the reward will not change (the dialogue in this case only helps to better roleplay).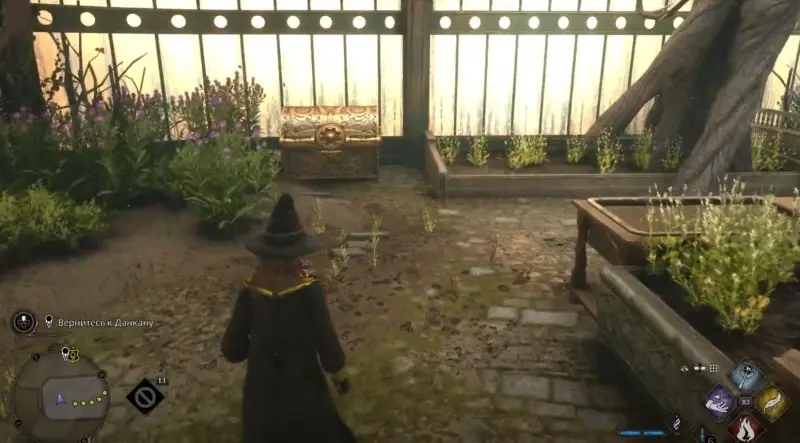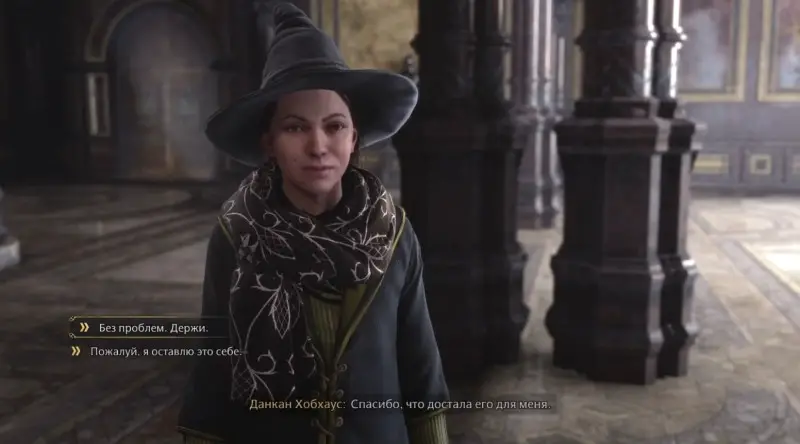 Note that as a reward you will receive 180 experience points and a Poison Tentacula Robe, which does not affect the hero's stats, but only changes its appearance.