The primordial clock and spark puzzle behind King Deshret's tomb in Genshin Impact is one of the many mysteries of the Dendro region's desert. In the guide, we will tell you in detail what is needed to solve the puzzle, and show the solution algorithm itself.
How to find a puzzle with a primordial clock and sparks
Before you go to the desired location, make sure that you completed the quest "Double Proof" – it is he who will help you get the necessary level of power of the Plate of Red Sands.
Now move to the ground teleport in the northwest of the tomb and run south to the area marked by us on the map. Here you will see a staircase and ruins on both sides of it.
Primordial Clock and Sparks Puzzle Solved
Ruins to the right of the stairs< /h3>
On the map, they are located south of the others. First of all, activate the airflow using the pedestal, climb up and take the Dendroculus. At the same time, you will take the primordial star.
Descend to the platform with the luminary. Activate the hourglass that appears and turn two more – they are nearby, it is easy to run to them. This will unlock the Primordial Spark Candlestick.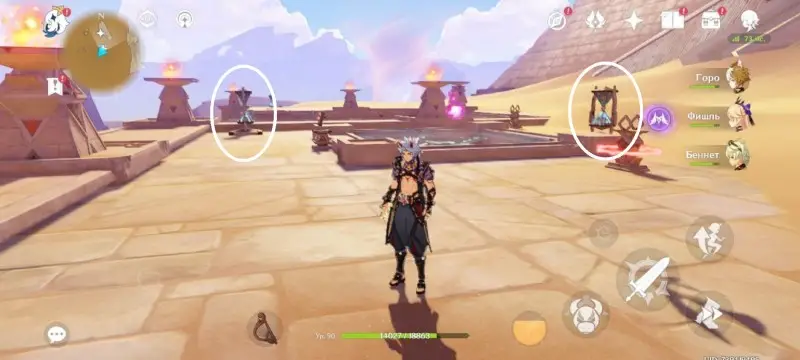 Turn off the airflow before touching the spark. The activated spark will fly to the candlestick nearby. At the end, she will stand in a large torch, and you will receive a regular chest.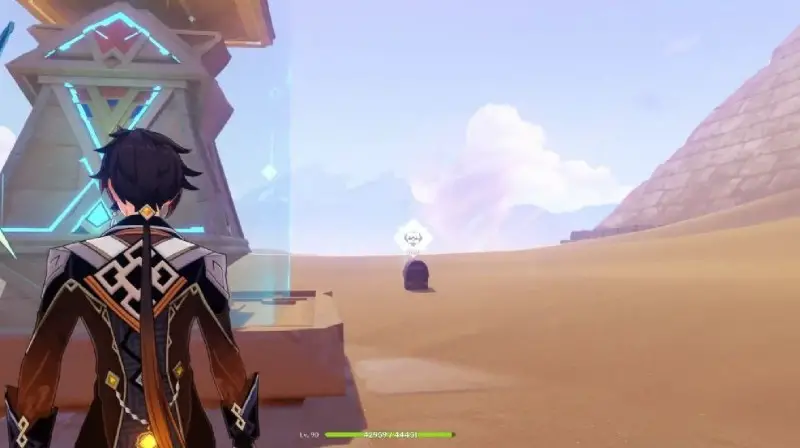 Ruins to the left of the stairs
Once again return to the wind stream and take the luminary. Fly to the platform on the other side of the stairs. Please note that there are invisible walls throughout the area of ​​these ruins, so it is better to approach the platform from the side of the tomb.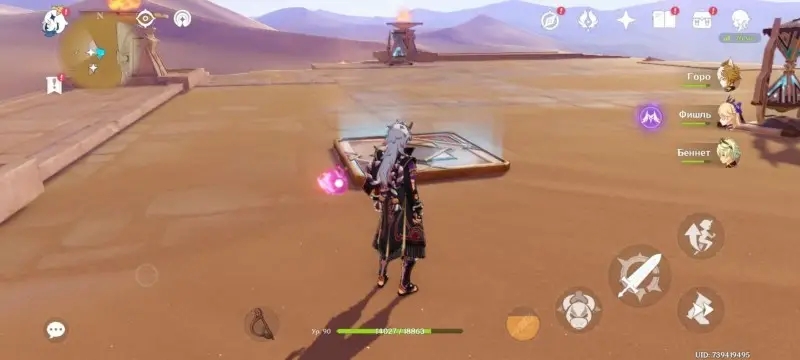 Activate the appeared hourglass. Turn right and run all the way, then left and go around the wall turning right.
Run to one of the far walls, then forward and to the left.
A reward (rich chest) will appear at the bottom. Jump into the hole in the roof and collect the Dendrocule at the same time.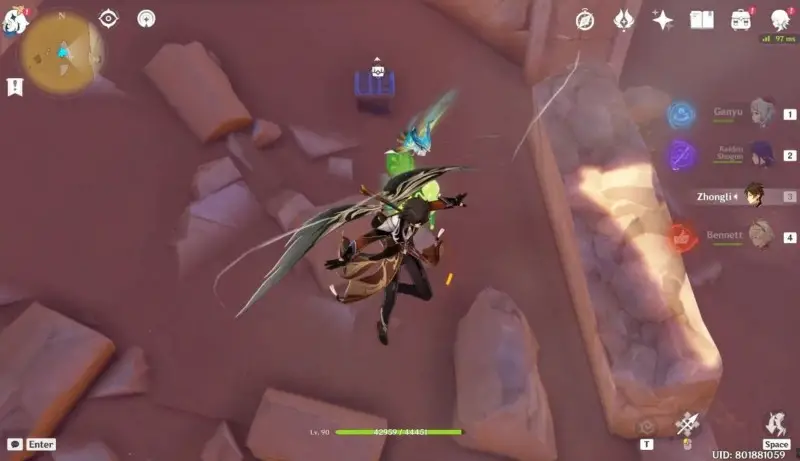 Congratulations, you've solved the sparks and torches puzzle behind King Deshret's tomb in Genshin Impact.