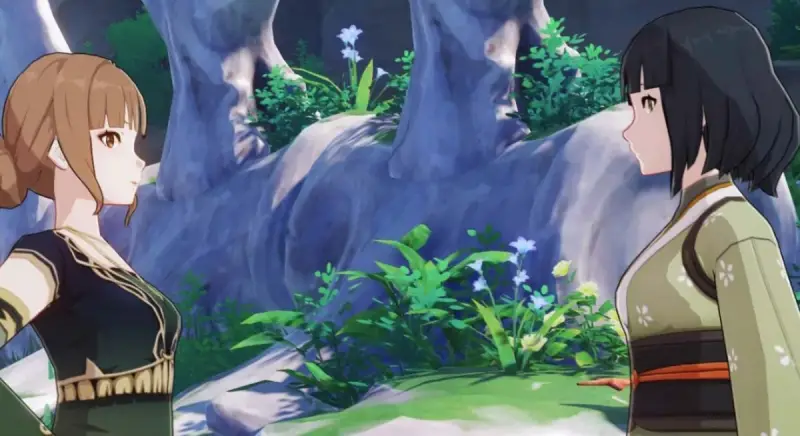 In Genshin Impact, Purbiruni's Guidance is a Sumeru world quest that continues the Khedive of the Rift quest chain. As part of it, you have to find Sadifey, help him find the box and defeat the treasure thieves. If you have any difficulties with starting and receiving this quest, then read our guide.
Passage of the quest "Purbiruni's Instruction"
How to start the quest
Before you If you can take on this mission, you will need to get a letter of recommendation from Sumeru Academy by helping the researcher Khedive in the underground mines of the Rift. To do this, you will have to go through three quests:
Mycological research of the Rift – during it you have to find special glowing mushrooms and give them to the scientist.
Hydrological research of the Rift – in it you need catch a strange object while fishing and take it to a special place.
Palaeontological research of the Rift – to complete it, you will have to find fossils in underground mines, take pictures of them and show them to a scientist.
< p>
After obtaining the desired item, go to Sumeru and look for a scientist from Purbiruni there. To do this, you must first talk with a girl named Iris. Show her the document and she will advise you to find Sadifei of Purbiruni.
A detailed walkthrough of the quest will appear after the release of patch 3.8, scheduled for July 5, 2023…