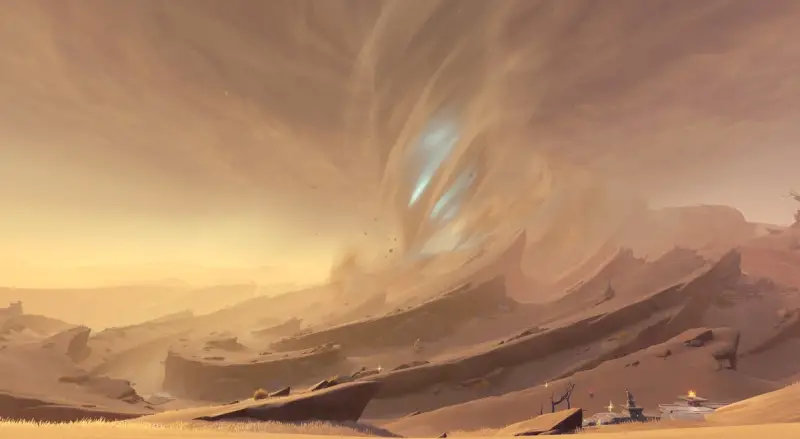 In Genshin Impact, puzzles in the Hadramavet desert, which is part of Sumeru, are almost everywhere. By solving these riddles, you will receive chests, unlock achievements and get other useful bonuses. In this guide, we will show you where to find all the puzzles with elemental monuments, rune mechanisms, tanks, dilapidated stones, torches and other objects, and also tell you how to solve them.
We also advise you to keep an interactive map of Sumeru in front of your eyes to make it easier for you to navigate the terrain. It also shows the approximate location of all puzzles.
Tips for solving puzzles in the Hadramavet Desert
Endless Sandstorm
In the new region, you will regularly encounter such a weather phenomenon as a sandstorm. During it, visibility will drop dramatically, making it difficult for you to explore locations, fight monsters, and solve mysteries. As you approach the center of the storm, it will become stronger.
Most likely, it will be possible to get rid of storms within the local quest chains. Until that moment, you will either have to put up with a drop in visibility, or try to bypass this natural phenomenon.
Decrepit stones and ducks
In certain areas of the Hadhramavet Desert, you may encounter Onuts, huge sandworms that occasionally pop out of the ground, dealing damage. If you see a marked circle on the ground, try to escape as soon as possible to avoid getting hurt.
However, in some cases, we advise you not to rush. The fact is that in these locations you can find fragile cobblestones that can be destroyed if you apply the force of a nut to them. To do this, stand near a similar stone, wait until a sandworm notices you, wait for a circle to appear on the ground, and only then make a dash to the side.
As a result, you will destroy the dilapidated stone and get a certain reward.
Rune mechanisms and sand piles
When exploring new locations, you may encounter sand piles that will block your path. Luckily, you can melt them down using the power of the runic mechanisms that are often found in ancient ruins. The diagram below shows an example use of these devices.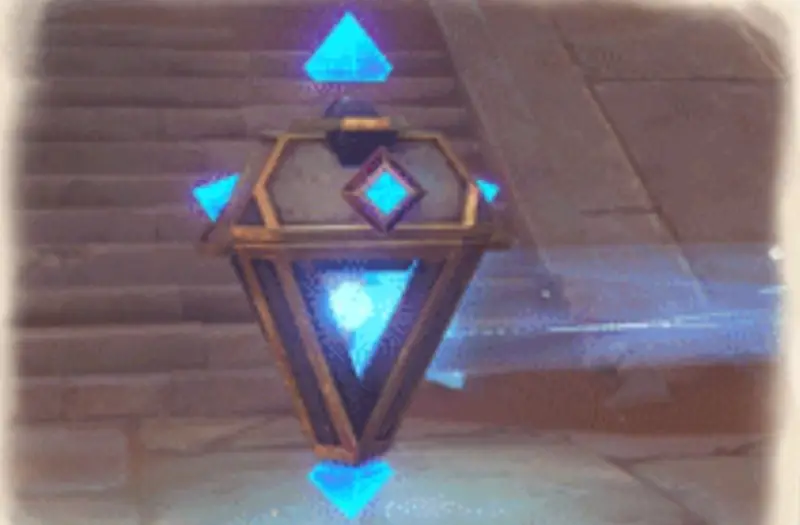 Tanks
< p> In the ruins of the ancient city, you can find special tanks that were used in the past to redirect water flows. Now only sand is stored in them. If you completely fill this container with sand by interacting with a special hole, you will get a nice reward.
Information about puzzles in the Hadhramavet desert will appear after the release of update 3.4, which is scheduled for release on January 18, 2023…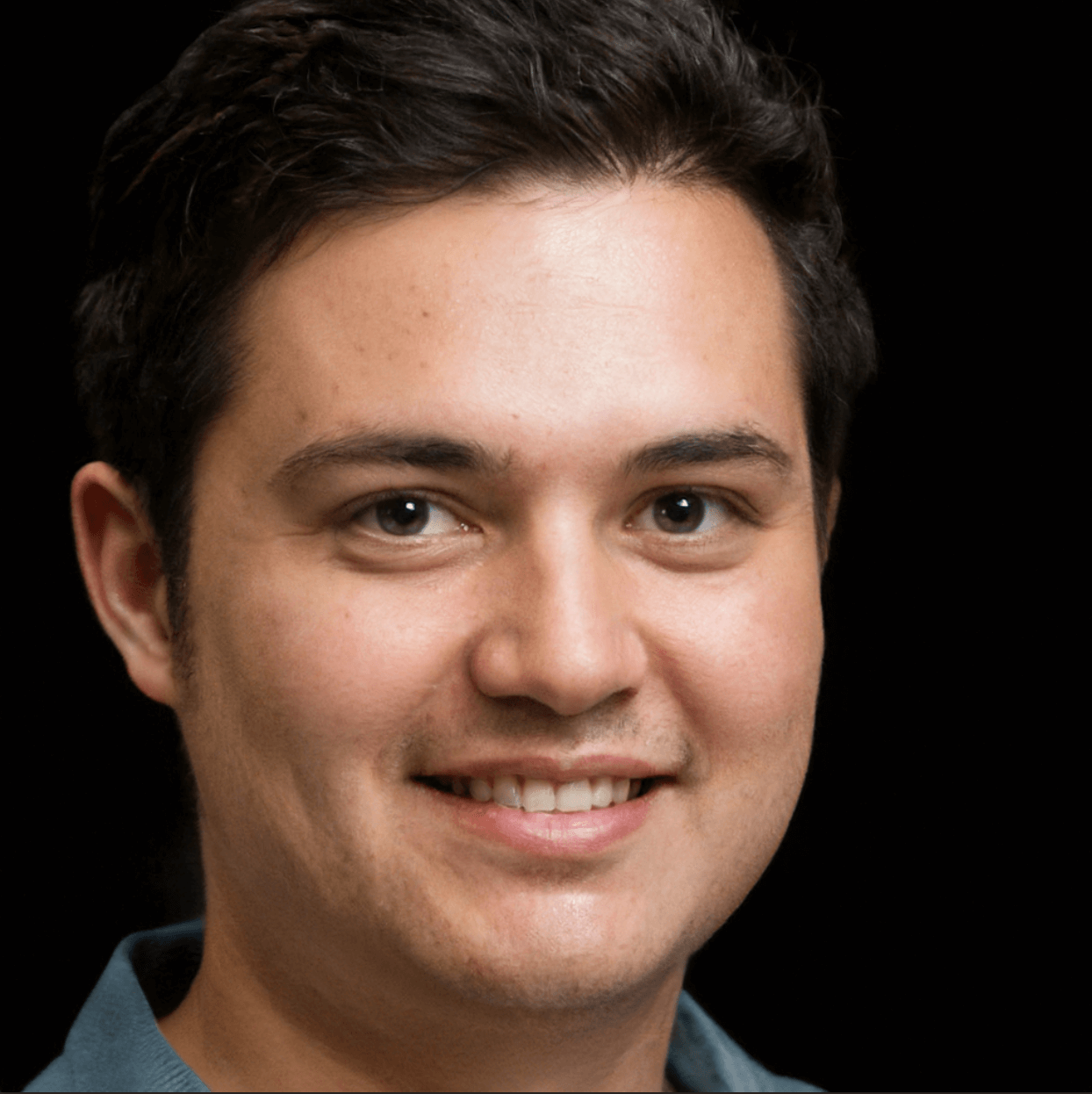 I like to play mobile games. Especially, Mobile Legends Bang Bang and COD Mobile.  I share my game experience. Sometimes I publish guides and tips from other players. So if you'd like to be published on Gameloid, please contact me.