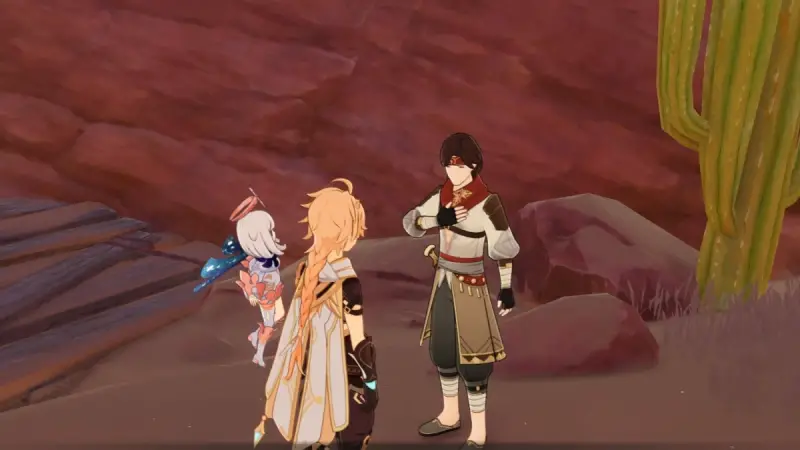 Sachin's Notes in Genshin Impact is an additional task of the Triumph of the Mind event, which continues the story of the Circlet of Knowledge in the second stage of the festive competition. In this guide, we will consider the passage of this assignment and, together with the heroes, we will follow in the footsteps of the mysterious patron.
How to start the task "Sachin's Notes"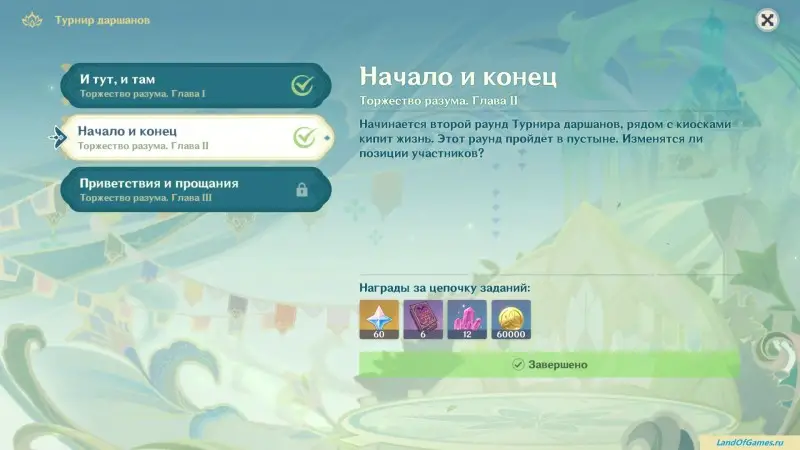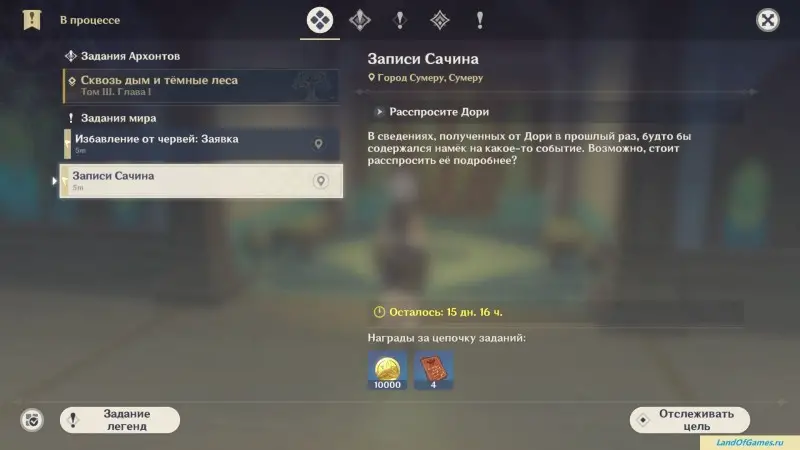 The quest will begin without any input from the player if the previous quest, "An Event of Twenty Years Ago", has been previously completed. If you find it difficult to find this chain of tasks, just follow the link and start from the very opening of the festival and the already mentioned quest.
The passage of the task "Sachin's Notes"
Ask Dory
< p>
Put the quest on tracking and talk to Dory, who is standing in the same place – at the northern entrance to Sumeru. After reading the notes she found and completely confused, the heroes plunge into the investigation with new energy.
Talk to people at the tournament site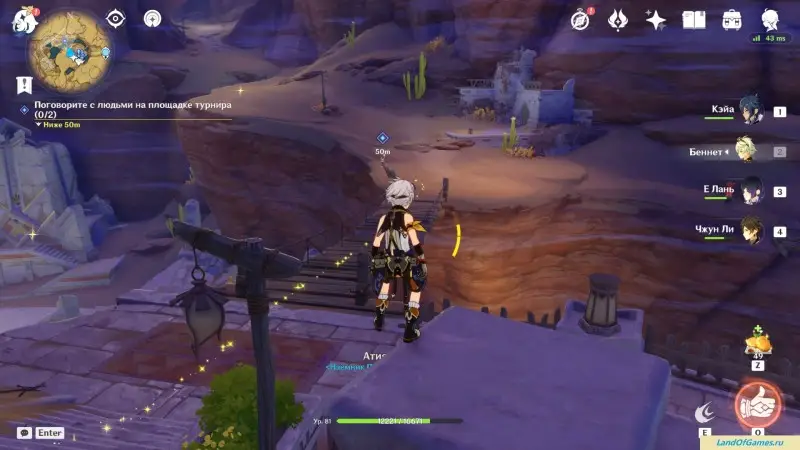 Having decided to talk to the fans at the venue of the previous stage of the competition, first of all move to the village of Aaru. The first speaker is behind the bridge leading to the north side of the canyon, where the second challenge of the tournament began and ended.
Another man is waiting west of the village, behind a series of wooden footbridges near a cliff. Their joint evidence will be enough to be able to say with confidence that one of the festivals in the distant past was special. The player and Paimon decide something else about this from the next witness of those events.
Find Vikas at the Academy
Head straight to Sumeru Academy. Although at the time of the events that interest us, Vikas was only five years old, later his fate was bizarrely intertwined with the Academy and the Tournament, so he still knows something about the diadem. In addition, he seems to have stumbled upon new evidence of Sachin's existence.
Ask the mercenary about the text that Sachin wrote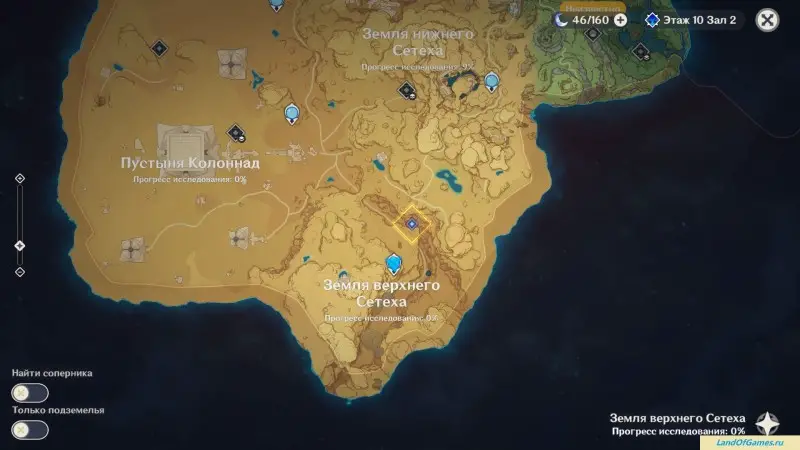 The man Vikas was talking about is in the desert far to south of the Academy. Luckily, he's standing right next to the teleportation point in Upper Setekh Land, so you can be near him in no time. It will allow you to look at the notes of the mysterious Sumerian scientist, but this will only confuse the whole situation even more.
However, on This quest will complete and you will receive 10,000 mora and 3 volumes of Adventurer's Experience. In the next tasks of the tournament, the story will definitely be continued, most likely with the next additional task.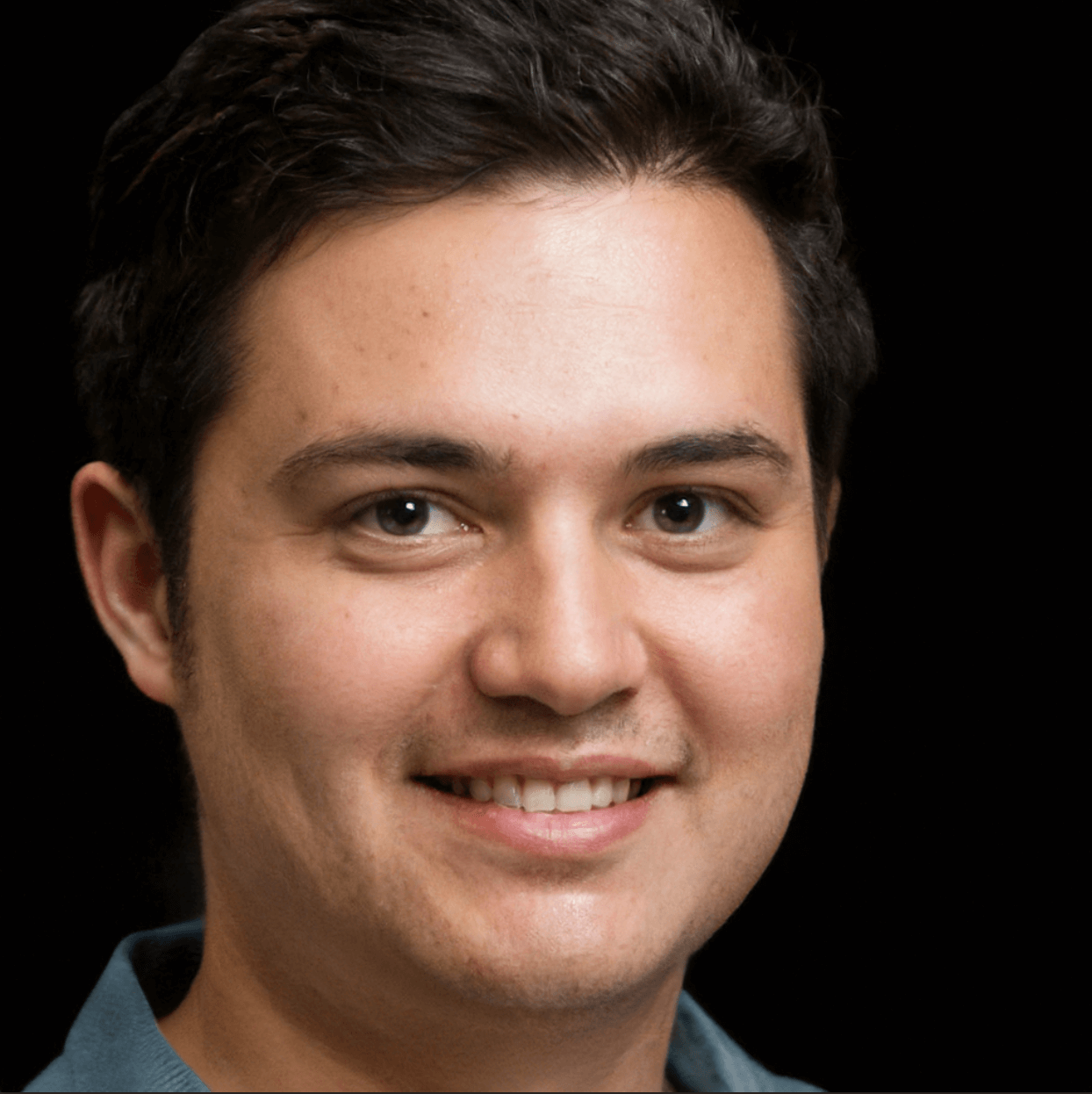 I like to play mobile games. Especially, Mobile Legends Bang Bang and COD Mobile.  I share my game experience. Sometimes I publish guides and tips from other players. So if you'd like to be published on Gameloid, please contact me.